Lotus suspects that Heikki Kovalainen's problem in the United States Grand Prix may have been caused by a blocked brake duct rather than a front wing failure.
The Finn had been on course for a top-eight place at Austin but he was forced to pit for a new front wing after fearing his had broken amid a dramatic loss of downforce.
Post-race inspection by Lotus did not show any obvious issue with the wing but the team suspects that a piece of debris - either a visor tear-off or a paper bag - blocking the brake duct may have contributed. Lotus noticed the caliper temperatures had shot up at exactly the same time as the wing stopped working properly.
"It looks like it wasn't in fact the front wing failure - it was a right front brake disc issue," explained Kovalainen.
"We had debris in the brake duct and that is where I was losing the performance. It is a similar issue that Kimi [Raikkonen] had at Spa."
When asked if he knew what the debris was, Kovalainen said: "I believe it was a paper bag."
However, the team is unsure about what exactly the debris was as it could not find the offending item after the race.
STRONG RESULT EXPECTED IN BRAZIL
The extra pitstop, and lack of KERS in the second half of the race, meant Kovalainen finished out of the points.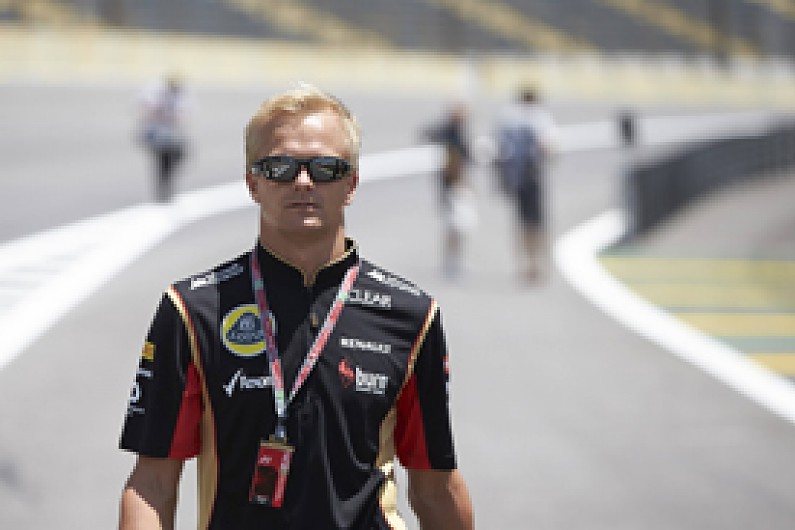 However, he was pretty happy with the way his weekend went, and reckons things will be much better for him in Brazil this weekend.
"The weekend started very well in Austin, better than we were all hoping for, so it might be difficult to start it a lot better," he said.
"If we can start it the same way we started there it might be good, we would be right on the pace and then hopefully just finish the weekend stronger. That is clearly the aim.
"Hopefully, without any issues with the car, we would be able to bring good points home and who knows how big a result we could do.
"The car is really good, performing very well. So I think we will be ready straight away on Friday and trying to repeat the same beginning to the week we had."