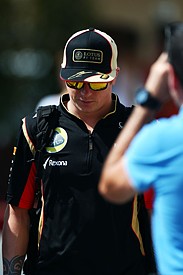 While Lotus has downplayed Kimi Raikkonen's late arrival in Abu Dhabi as a storm in a teacup, recent events have clearly revealed the high emotions behind the Finn's 'Iceman' image.
Against the backdrop of a season-long issue relating to unpaid wages, Raikkonen was angered in India at the tone of a radio conversation with trackside operations director Alan Permane, who was telling him to get out of the way as Romain Grosjean closed in.
The blunt language used stirred matters up, and team principal Eric Boullier was forced to publicly apologise following a backlash from fans.
Raikkonen himself, who returned home to Switzerland for a few days after the India race, was upset enough - according to sources - that he even briefly considered not racing for the team in the Abu Dhabi Grand Prix this weekend.
In the end common sense prevailed, helped by what one team insider referred to as a bit of ego-massaging from senior management, and meant Raikkonen flew to Yas Marina late on Thursday so he could jump in the car on Friday.

NEWS UPDATE: Raikkonen willing to skip final races
While it is clear that issues do remain between Lotus and Raikkonen, his reaction to events in India have also highlighted a fiery side to his personality that is perhaps not so obvious from the image that is often portrayed on television.
One senior team member said on Friday that while Raikkonen is the 'Iceman' at race weekends as he locks himself down for a steely focus on doing well, away from the racetrack he is a totally different character.
Anything that stands in the way of success, and especially Raikkonen feels is time wasted, is considered redundant.
That includes dull PR days - and getting shouted at over the radio. That is why things got so emotional this week.
Raikkonen is a driver powered by a passion to succeed and wants only to deliver the very best for himself and his team.
That is why however difficult the end of the season may be as he signs off his Lotus career, senior members of the team are more than happy to admit that they will miss him next year when he pulls on those red Ferrari overalls in Melbourne.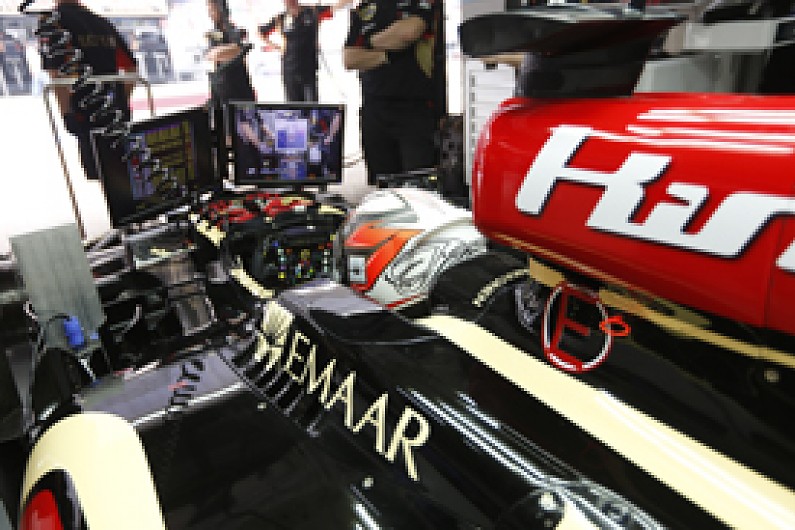 As team owner Gerard Lopez said on Friday: "The fact is he will be missed and I really think that this is one of those partnerships in Formula 1 that is - and will be remembered as being - very, very special.
"It's difficult to think about the fact he's not going to be in our black and gold car next year. I think he feels the same way.
"There's no such thing as regrets, but there is such a thing as sadness even if disguised sometimes... he will be missed, and from what I've discussed with him he will miss this team.
"It doesn't take anything away from the relationship and it doesn't take anything away from the fact that I certainly gained a friend and that will continue to exist."