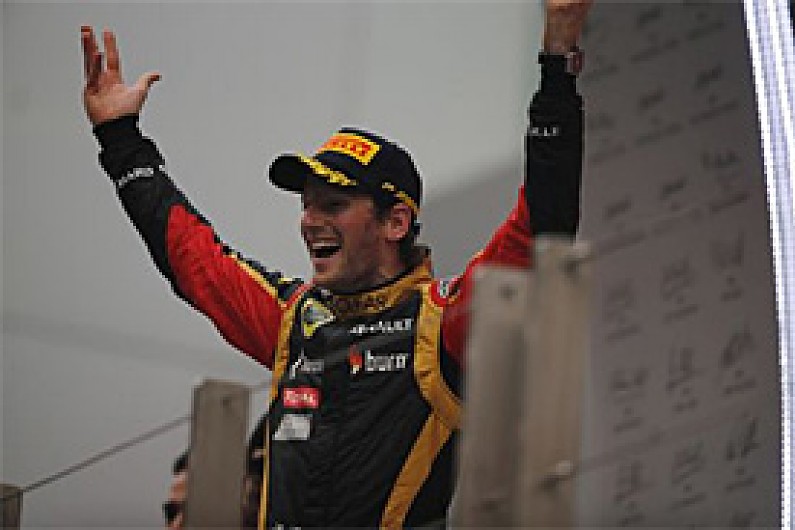 Lotus boss Eric Boullier says he is just waiting for the nod from the team's owners to finalise Romain Grosjean's new contract for 2014.
Grosjean's impressive form in recent races - scoring three consecutive podium finishes - has made it a no-brainer for the team to keep him on next year.
Boullier said after Grosjean's latest strong showing that he had agreed everything to keep the Frenchman for a third year, but Genii Capital had to give final approval.
"All the boxes are ticked, all the lights are green, and he has signed for next year," Boullier told AUTOSPORT.
"We just need to make sure that we have confirmation [from Genii] as soon as possible."
Grosjean has been well aware that his future will remain up in the air until Lotus can sort out its financial situation, amid talks with investor Quantum Motorsports.
"Everything is open for the future even though I feel good," said Grosjean in India
"They are trying to sort the financial trouble and it puts the rest on the back foot.
"But I am pretty happy to be here, and open as well, as you never know what the future is."
Grosjean had to wait until after the season finished last year to be told he would be retained, but he is keeping his fingers crossed that matters get sorted quicker this time around.
"I think I waited until December 16 last year, so hopefully it will be earlier than that because I have holiday plans," he said.
"It would be nice to go on holiday with the future sorted, but I am not in a rush."