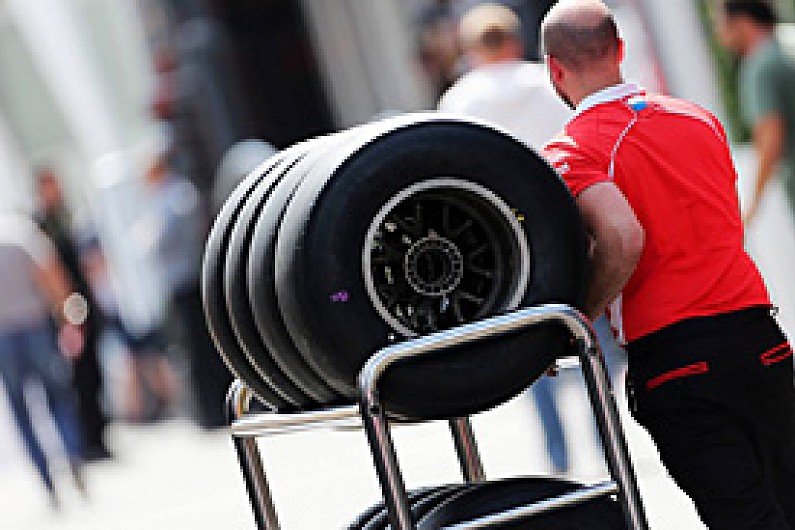 Pirelli has decided to bring softer tyres to the Hungarian Grand Prix now that the construction of its products is changing.
Formula 1's official tyre supplier had faced criticism that its original choice of the medium and hard compound for the next race at the Hungaroring was too conservative.
However, following a rethink of its plans in the wake of a switch to the 2012 construction, Pirelli thinks it is now better to bring the medium and the soft tyres.
Pirelli motorsport director Paul Hembery said that the success of that tyre choice in Germany - which opened up a thrilling strategy battle between Red Bull and Lotus - left him comfortable about using the same tyres again.
"I think you will see this sort of combination again," he explained. "I think it is quite right we are going to Hungary with the soft and the medium.
"I think with the soft and the super soft you would have ended up with everyone four stopping and struggling, whereas the contrast was good in Germany and I think you will see something similar in Hungary."
Hembery said that Pirelli would still bring its hardest tyres to challenging venues like Spa, Monza and Suzuka.
"When you get to the tougher circuits it is going to be medium and hard," he said. "By default for Monza, Suzuka and Spa there is no real option this time around - as we are so aggressive and the cars are so much quicker.
"In Germany we were 1.5-2 seconds quicker than two years ago - and that was with blown diffuser cars."