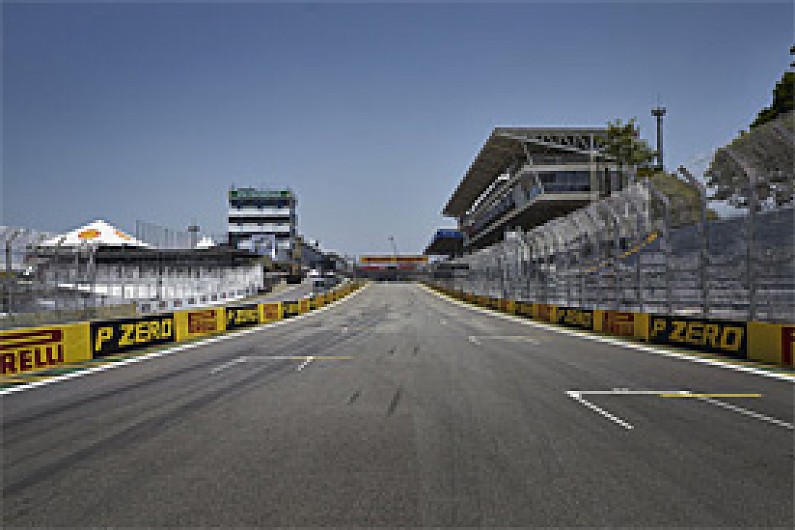 Formula 1 teams are to discuss plans to stay on after this year's Brazilian Grand Prix for an end-of-season test to trial 2014 tyres, AUTOSPORT can reveal.
With the FIA prepared to do more to help Pirelli in future, the idea of a test at Interlagos has been added to the agenda of Wednesday's Sporting Working Committee meeting at the Nurburgring.
The plan for a two or three-day test immediately after the season finale will need approval from teams as it will require a change of the regulations.
Pirelli motorsport director Paul Hembery said the idea of a Brazil test came up in a meeting he had with FIA president Jean Todt and F1 supremo Bernie Ecclestone at the British Grand Prix on Saturday.
"Jean had some good ideas like that, and felt that we ought to work to find a solution that would make it easier for us to do such testing," Hembery told AUTOSPORT.
"We mentioned about whether it could be possible to do something at the end of the season for two or three days to help us decide our last solutions.
"OK, the cars are changing a lot for 2014 but, as you can see, the cars this year are going very, very quick.
"The best and most stressful experience we can give the tyres is with the current cars."
Hembery said Pirelli would not require every team to be present at the test for it to be useful, but it would make tyres available to everyone if the test gets the green light.
"It is still at the concept stage," he said. "We wouldn't need every team.
"We could provide tyres to every team if they wanted to run, but still have different programmes for different teams.
"We want it to be close to the tyres we will use for winter testing."