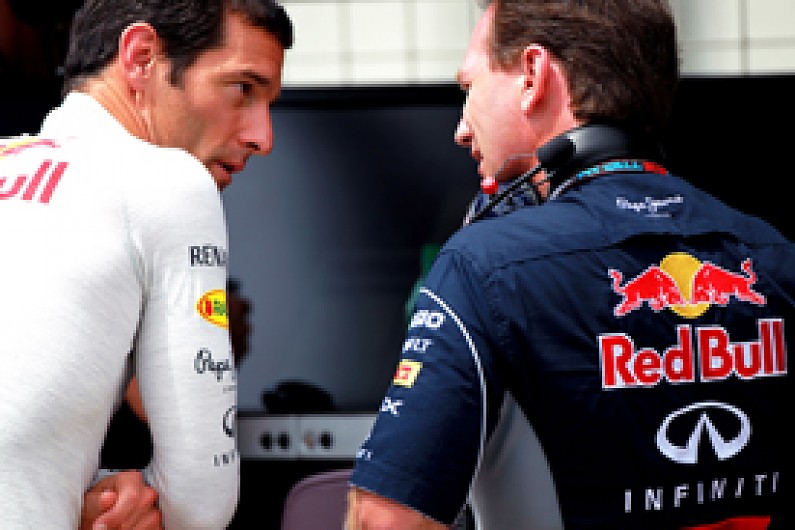 Red Bull boss Christian Horner has revealed that he had only a few minutes' warning that Mark Webber was quitting Formula 1.
Webber announced on Thursday morning that he had signed a deal to join Porsche's new LMP1 sportscar programme from the start of next year.
The news was a surprise many, including Horner himself, who revealed that he was one of the last to find out.
"I had a call from Mark this morning at about 9am," said Horner, when asked by AUTOSPORT when he learned Webber was leaving.
"I spoke with him and he said that he had reached this decision. He obviously decided that the timing is now right for him to make that step in his career, and all we can do is wish him the best of luck in the future."
Horner's late notification of the Webber news, with the Australian claiming his mind had been made up for some time and that he informed Red Bull founder Dietrich Mateschitz, has fuelled speculation of ongoing tensions within the team.

AUTOSPORT's Edd Straw assesses Webber's F1 career
Webber insisted on Thursday that the timing of the announcement was not made to annoy his current employer, although Horner suggested the matter could have been handled better.
"I think he has obviously decided to take things into his own hands," said Horner. "The guys in the factory are a bit more disappointed that they read it on the Internet rather than heard something direct. But that is the way these things are sometimes."
When asked if Webber could have given the team more notice, Horner said: "I suppose an hour's notice is a bit short... but a decision for a driver to retire can only come from him.
"Mark is quite a private person. He reached this decision and then obviously communicated it today."
CONFIDENT OF WEBBER'S COMMITMENT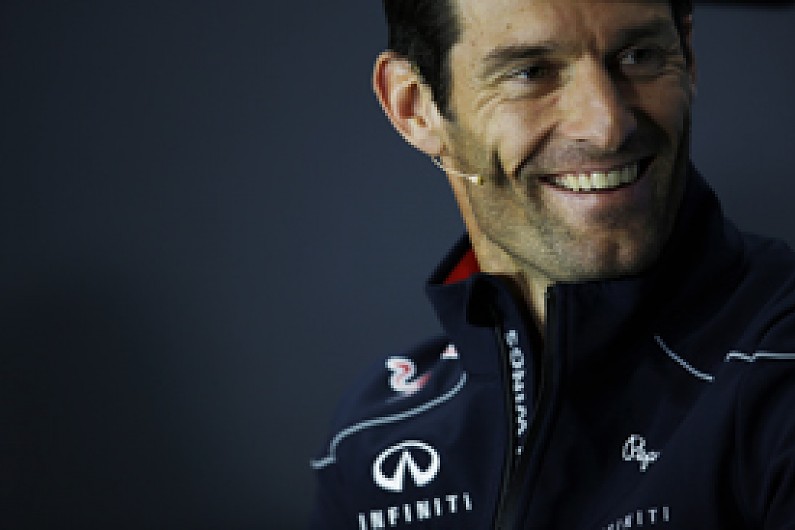 While expressing some frustration at the way the day's events had panned out, Horner said there was no doubt Webber would continue to do his best for the team over the remainder of the campaign.
"That is what he is employed to do; to drive for the team and do the very best that he can for the team, as are both drivers," he said.
"I am sure he will do that. He has obviously done a great job with the team over the past few years and we fully expect him to drive with the same commitment and determination in his remaining 12 races."