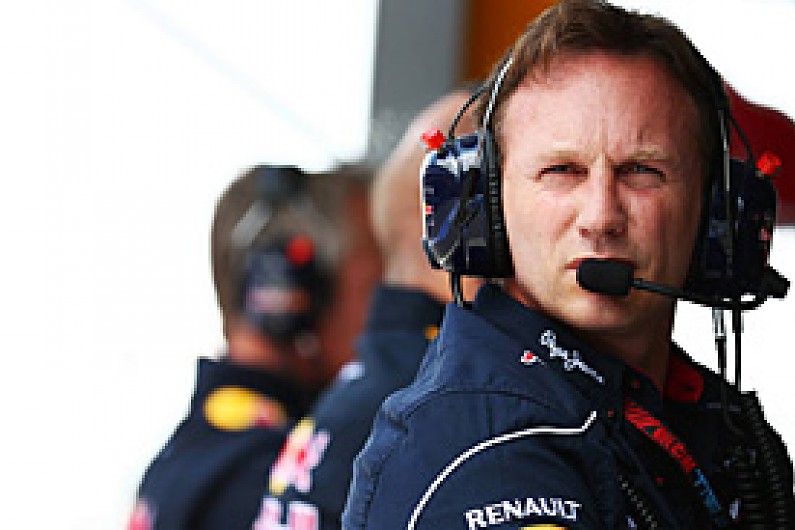 Red Bull has accused Mercedes of being "underhand" in the way it conducted itself over Pirelli's secret Formula 1 tyre test at Barcelona.
As the FIA awaits a report from the Monaco Grand Prix stewards over whether or not Mercedes broke F1's in-season testing ban, Red Bull is furious about the situation.
Red Bull team boss Christian Horner, whose outfit joined Ferrari in lodging a protest against Mercedes on Sunday, said he is in no doubt that Mercedes breached the regulations.
"What is wrong is that a team, in an underhand way, consciously tested tyres that were designed for this year's championship," said Horner, whose drivers Sebastian Vettel and Mark Webber were beaten by Mercedes' Nico Rosberg in the Monaco Grand Prix.
"We view that the testing rules are very clear in the sporting regulations, and when you enter the championship at the beginning of the year you sign up to those regulations.
"We put in a protest because we wanted clarity more than anything. We talk an awful lot about saving costs.
"We spent three hours on Friday [in a team principal's meeting] talking about in-season testing and trying to find a solution, and it turns out one team has already done a huge amount of it."
Horner revealed that his team first became aware of the Mercedes and Pirelli test after it was mentioned in a meeting of the Grand Prix Drivers' Association in Monaco on Friday.
He said he was amazed that neither Mercedes nor Pirelli had informed other teams that they had completed 1,000 kilometres of running at Barcelona.
"It is remarkable that nobody knew that a current car with current drivers was running around the Barcelona track," he said. "It didn't come out until Friday."
Although Mercedes claims that it had received authority from the FIA to use its 2013 car in the test, Horner said that the matter actually need unanimous approval from the teams as it was in breach of the rules.
"As far as we are concerned the regulations are black and white," he said. "They are very clear on what you can do and what you can't do.
"I can understand why Pirelli would want to test, and I can understand why the FIA might be in favour of that.
"But there is a process that has not been followed because theoretically there isn't a change to the regulations.
"The consent of all the teams should have been sought, which it wasn't, in order for a team to conduct tyre testing in a current car, with current drivers, on a current circuit with tyres that will be at the next grand prix."
He also rubbished suggestions from Mercedes that it gained no benefit from the test because most of the work was being done on 2014 tyres.
"Whenever you run these cars you are learning," he said.
"You are learning about reliability, you are learning about the mechanical side of the car, you are learning about how these cars act and behave. The drivers are learning as well.
"So for Mercedes to claim that they did not benefit from that test would be difficult to believe."