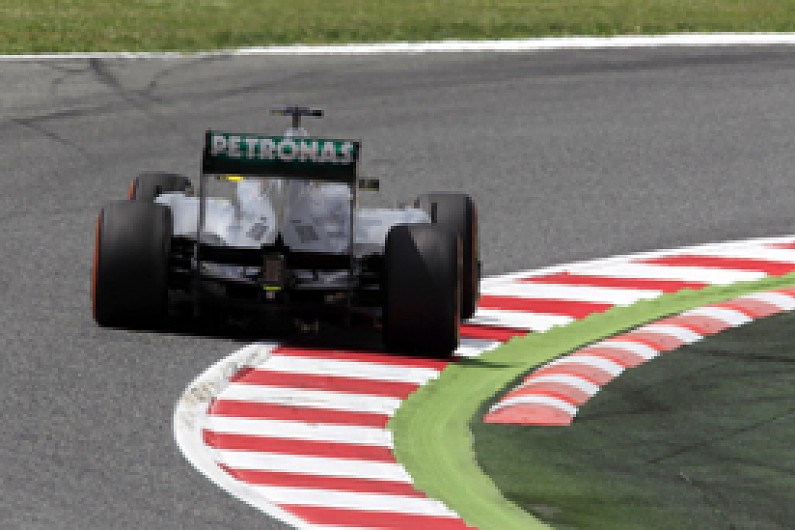 The FIA says it only sanctioned the use of a 2013 Formula 1 chassis at the recent Mercedes tyre test if Pirelli ran the car, and if every team was offered the same opportunity to take part.
Ahead of a report being prepared by the race stewards for the governing body over the matter, the FIA has issued a statement suggesting that the situation is not as clear cut as Mercedes has suggested.
While the team has said that it received confirmation from the FIA over the matter, the governing body has suggested that there were conditions attached to its approval.
The FIA revealed that it was asked at the beginning of May by Pirelli whether it was possible for a team to test using a current car.
"Within the contract Pirelli has with the FIA as single supplier, there is provision for them to carry out up to 1000km of testing with any team - provided every team is offered the opportunity to do so," said the statement.
"Pirelli and Mercedes-AMG were advised by the FIA that such a development test could be possible if carried out by Pirelli, as opposed to the team that would provide the car and driver, and that such tests would be conditional upon every team being given the same opportunity to test in order to ensure full sporting equity."
FIA RECEIVED 'NO FURTHER INFORMATION'
The FIA added that following its initial communication with the team and tyre supplier it received no further information about the test - nor confirmation that all teams had been given the same opportunity to take part.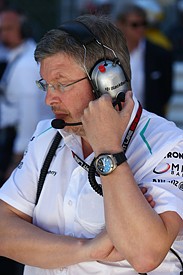 Pirelli motorsport director Paul Hembery had said earlier in the day that other teams had been asked to take part in such a test before, but that Mercedes was the first outfit to accept.
"We've done it before with another team and we've asked another team to do some work as well," he said.
Mercedes team principal Ross Brawn said on Sunday that Pirelli had requested other teams help out but that no outfit had been willing to do so.
"Pirelli has been asking teams to help them out for 12 months and people haven't been supporting them," said Brawn.
"There are lots of communications between Pirelli and teams asking them to do 1000km for them, and we obviously had an issue in Bahrain with Lewis [Hamilton] which we were quite anxious about - and we made the effort to help them. Nobody else seems to have done that."