Sergio Perez believes his incident with Kimi Raikkonen in the closing stages of the Monaco Grand Prix could have been avoided if the Lotus driver had given him room.
Perez tried to pass the Finn for fifth place into the chicane having pulled off successful moves on Fernando Alonso and Jenson Button in previous laps, but the pair made contact.
Raikkonen suffered a left-rear puncture as a result and was forced to pit, though he recovered to finish 10th, while Perez retired with brake problems just a few laps from the finish.
He believes the collision was avoidable, if the 2007 world champion had afforded him the same amount of space as Alonso and Button had previously.
"It was risky [the move on Raikkonen]," Perez admitted. "But I overtook Jenson, I overtook Fernando in the same place. Jenson overtook me in the same place.
"So at the end of the day you have to give some space. If you see the accident I hit the wall on the entry of the corner.
"Kimi didn't give me any room, there was nothing I could do to avoid it. If someone could avoid the accident it was Kimi.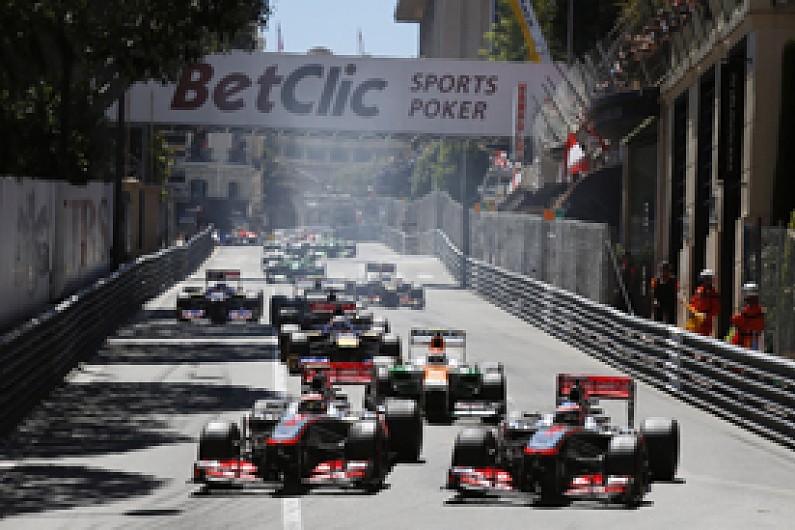 "At the end of the day it doesn't matter how aggressive you are if you [aren't given] space."
His team-mate Button was a beneficiary of his retirement, the Briton finishing sixth having opportunistically passed Alonso after his Ferrari was delayed when Perez pulled off the circuit.
"The end result is OK, getting some good points," Button said. "It's a pity we couldn't get both cars in the points.
"We take positives in the way that the car feels here. The pace we really don't know because the cars in front were so slow today, I don't know why."