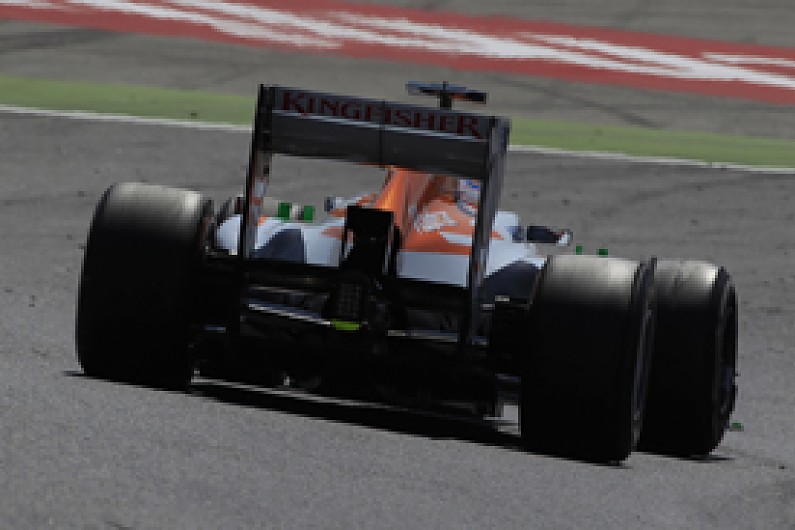 Pirelli is facing resistance from Force India as it tries to get unanimous approval from Formula 1 teams for its tyre modifications.
Following a dramatic week of behind-the-scenes negotiations with teams and the FIA about what it can change on its tyres, Pirelli is hoping to tweak the rears for the next race in Canada to eradicate the delamination issues that have blighted recent grands prix.
But although the FIA is happy that there are safety grounds for Pirelli to make the alterations it wants to - which will essentially be replacing the steel belt in the rear tyre with the kevlar used last year - not all teams are eager for such a tweak.
It is understood that Lotus, Ferrari and Force India have expressed reservations about such a move, and the latter team is especially unhappy about the situation.
Force India is well aware that even minor tweaks could have an impact on the competitive form it has shown so far this year.
AUTOSPORT understands that it is specifically questioning whether there are actually enough safety grounds for there to be a need for changes at all, especially as none of the rear failures have resulted in the tyre deflating.
Sources with good knowledge of the situation claim that one of the arguments being put forward is that Pirelli motorsport director Paul Hembery admitted in a recent press release that safety was not being compromised by the tyres.
"It's important to point out that these delaminations, which occur when the tread comes off, do not compromise the safety of the tyres," he was quoted as saying.
SAFETY TWEAK COULD STILL AFFECT TYRE PERFORMANCE
Hembery was seen in discussions with Force India's deputy team principal Bob Fernley in the outfit's motorhome on Thursday lunchtime to try and make progress on the matter.
Although Force India would be unlikely to have a veto on even minor changes being made to the tyres - because the FIA is satisfied that there are safety grounds - Pirelli is eager to get support from all teams on the matter.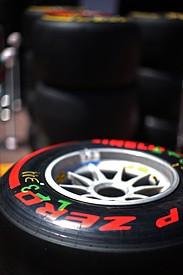 Hembery told AUTOSPORT: "We are trying to seek a solution that is supported by everyone, and is fair to all the teams."
A change of the belt material at the rear would likely result in the rear operating temperatures of the tyre being reduced by up to 10-degrees centigrade.
That move could help teams like Mercedes which has struggled with overheating rear tyres so far this season.
It would not be enough, however, to benefit a team like Red Bull that has found its performance limited by the front tyres this season.
Pirelli currently only has plans to tweak the rear tyres, because of the delamination issue, and will stick with the current fronts unless there is unanimous support from the teams for an alteration to be made in the longer term.