Kimi Raikkonen says he and Lotus are under pressure to bring a swift halt to Sebastian Vettel's strong start to the season if they are to have a serious chance of winning the 2013 Formula 1 championship.
Although Vettel is only 10 points clear at the head of the drivers' standings, Raikkonen thinks that he cannot afford to let his Red Bull rival extend his advantage any more.
Reflecting on his own good opening spell to the season, Raikkonen said: "For sure it's an OK start and we're in a better position that this time last year, but there's a long season ahead and it's too early to say if we can fight for the championships right to the end.
"It's going to be hard to catch Sebastian if he keeps taking good results so we need to start taking more points from him, but you never know what can happen.
"We'll keep pushing to improve the car and see where we end up."
Raikkonen reckons that Lotus is going to need to dig deeper than the reigning champion if it is going to deliver on its potential.

Can Lotus sustain a season-long challenge?
"To catch the leaders, we have to work twice as hard as they are," he explained.
"It's no secret that we want more speed from the car in qualifying; it's so tight up there at the front and we really need to be on the first two rows to fight for victories every time.
"It's good to be able to start the European season where we are as this is when you see teams starting to push on with lots of new parts for the cars.
"It's still early days, but to have scored strong points since the start of the year is obviously better than not having them.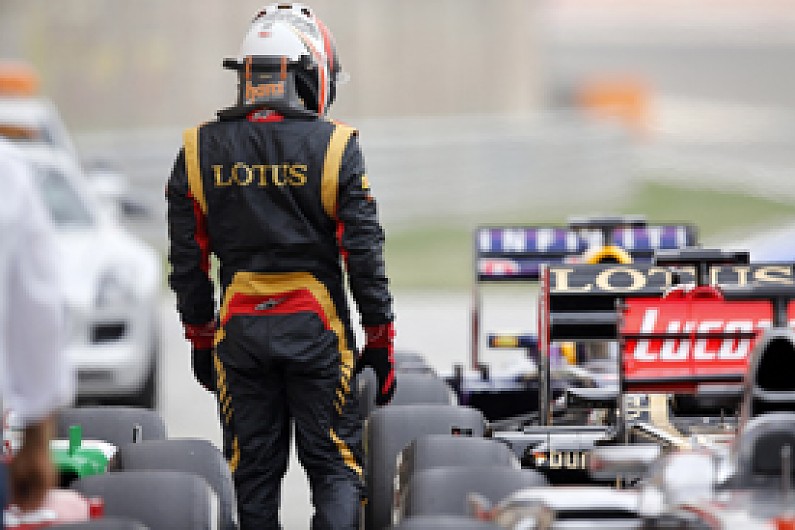 "We need to keep scoring points in the same way; even if it's a bad weekend for us, we need to keep finishing as well as we can. That's how we will fight to the end of the season."
Lotus is planning an extensive update to its E21 for the Spanish Grand Prix, a race where the majority of the grid will be bringing developments.
Speaking about what the team intended to bring to Barcelona, technical director James Allison said: "Nothing revolutionary, but plenty which should help us go faster.
"We have new front wing endplate detailing, new aero around the rear drums, modifications to the diffuser and a different top rear wing so there's plenty to help keep us in the hunt."
AUTOSPORT says
Jonathan Noble, Group F1 editor
You could be forgiven for thinking that Kimi Raikkonen's talk about needing to stop Sebastian Vettel's charge already may sound a bit defeatist for a man just 10 points adrift of the top of the standings.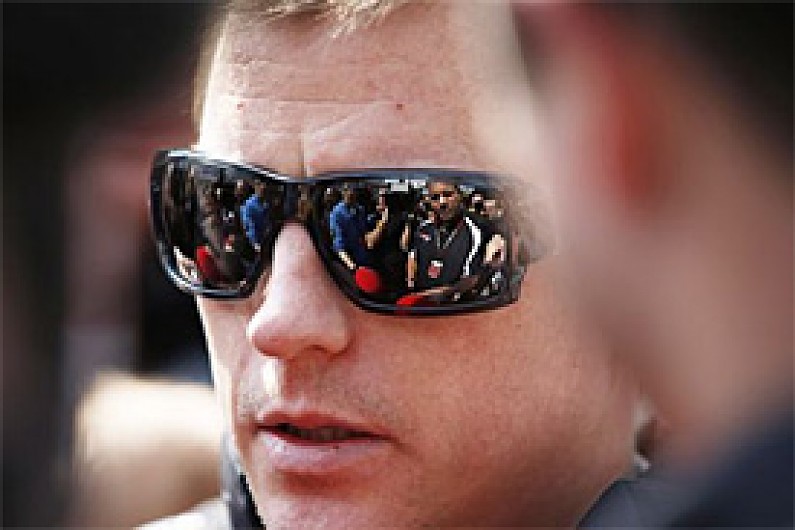 But a quick look back at the title standings last year shows that Raikkonen has good reason to understand the need to not let his German rival edge clear.
After the 2012 Spanish Grand Prix, Raikkonen was just 11 points behind Vettel in the standings, a gap that he never really got back under control again.
With an intense development race on the horizon, and little separating the frontrunners in pace terms, every point from now on is going to count.
And while there is only a seven points difference between winning and second, in championship terms a victory or defeat can turn into a '14 pointer' if they are against your main rival - and titles are often won by much less than that.