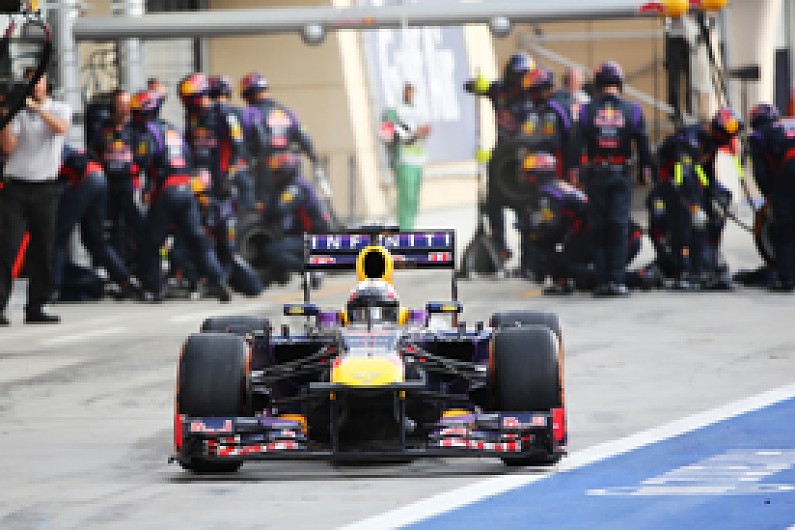 Red Bull still wants Formula 1 tyre supplier Pirelli to change its tyres for the remainder of the season, even though it triumphed at the Bahrain Grand Prix.
Sebastian Vettel extended his championship lead to 10 points with a dominant performance at Sakhir to prove that Red Bull had got on top of the more aggressive tyre compounds being used this year.
But Red Bull chief Christian Horner insisted that his team's latest success has not altered its regularly stated belief that the 2013 tyres are too soft.
When asked by AUTOSPORT if the Bahrain performance meant that Red Bull was now happy with the rubber, Horner said: "No, I think the tyres are still too on an edge.
"Needing to four-stop in a race is I think a bit too extreme. There are other teams that look like they have bigger issues than Red Bull with their tyres, but you need to speak to them to ask their opinion.
"But I do feel the tyres are on an edge and just need to come back a little bit."
Horner suggested that although it looked like Vettel and Red Bull had mastered the tyres, their performance was flattered by getting into the right balance window.
"These tyres are very complex and we got it just right here," he said.
"The strategy worked, the strategy from qualifying worked in conserving tyres for the race, and Seb had plenty in hand.
"When you're in the window with the balance with these tyres, then you can have a dominant display.
"But that window is very, very fine and if you're outside of it then you can be four or five-stopping.
PIRELLI DISCUSSIONS THIS WEEK
Pirelli is holding a meeting at its Milan factory on Tuesday to evaluate how its tyres performed in the first four races of the season, and work out if any changes are needed for the remainder of the campaign.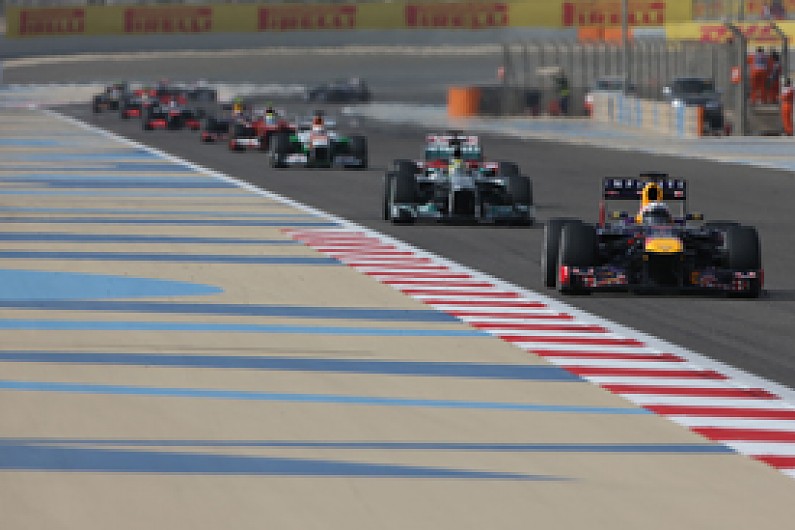 Paul Hembery, its motorsport director, suggested earlier in the week that any modifications made to the compounds would only be minor.
He also argued that the situation in Bahrain of high-degrading tyres was an extreme, caused by the combination of high temperatures and a punishing track configuration also experienced in Malaysia.
"We are at extremes, as we were last year when there were similar comments like, 'oh my god, you have gone too far,'" he told AUTOSPORT.
"If we made products that would just work here, we would find we had major problems when we got to the rest of the season. So, it is a balancing act."
Autosport has produced a standalone special magazine to celebrate our 70th birthday. All current print subscribers will receive a copy for free. To order your copy of the 196-page Autosport 70th Anniversary issue, please go to: autosport.com/autosport70th