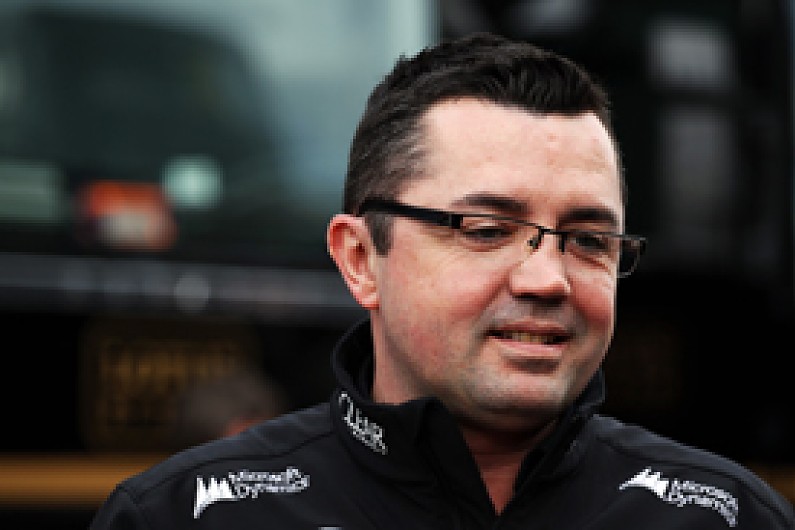 Formula 1 risks triggering an 'insane money war' over its top technical talent, according to Lotus team boss Eric Boullier.
Leading design and engineering names hit the headlines over the winter when McLaren technical chief Paddy Lowe became the latest figure recruited from a rival team by Mercedes.
Lotus's James Allison was then strongly linked with a McLaren switch as Lowe's replacement.

AUTOSPORT analysis: the tech boss silly season
Boullier fears the issue could get out of hand if teams have to keep raising the financial stakes for top engineers.
"I think it's insane to create a money war, when you start to pay your people crazy money," Boullier told AUTOSPORT.
"Formula 1 is very risky, it's very demanding, it's very exposed. There are big salaries in Formula 1 and most of the time, in every field actually, higher salaries than in any other industry. But what for?
"For me the company comes first, not fighting for a couple of hundred thousand pounds to keep an employee."
Allison remains committed to Lotus at present, but Boullier said the team would remain calm if he was poached as the squad has sufficient strength-in-depth to remain competitive.
"In Formula 1, because of the media exposure, we tend to put a couple of people onto the radar," said Boullier.
"James certainly is not the only employee. We have 150 employees and most of the ideas don't come from James Allison.
"James obviously is a real asset for the company, but if tomorrow James was leaving, the company would survive. It's not a drama."