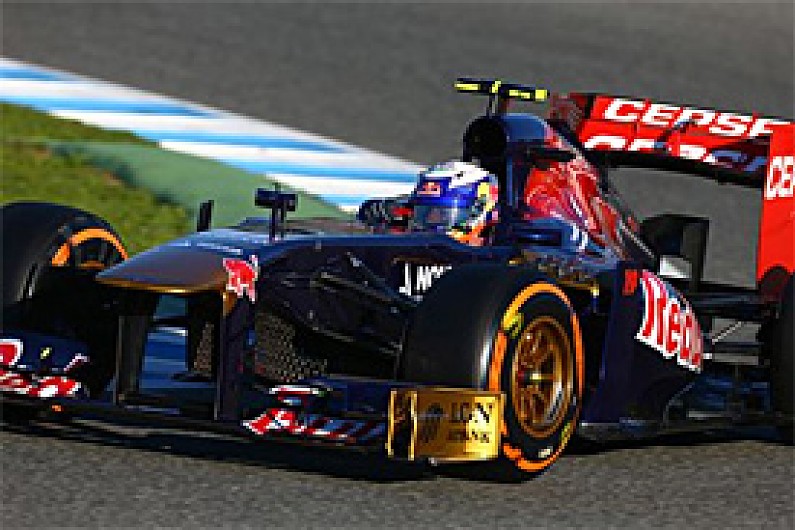 Toro Rosso is planning to make the switch to Renault engines next season, although it has not signed a deal with the French car manufacturer yet.
The Faenza-based squad has stayed silent up until now on its engine plans despite being linked with Renault for many weeks, but at Jerez on Tuesday its team principal Franz Tost finally revealed its intention to make the switch from Ferrari.
"It is our target to have the same engine as Red Bull Racing is using, to use the synergies that are possible from the regulations side, that is the reason why," he said about the change of supplier.
"We are in negotiations with Renault and then we will see. No contract has been signed so far."
Toro Rosso believes the move to Renault will help it make competitive gains because it will be able to work more closely with its sister team, as well as be able to use Red Bull's gearbox rather than have to make its own.
"For sure it will be an advantage because if we are racing with the same engine, we will have the same gearbox as Red Bull, because this is possible from the regulation side," he said. "We will use the synergies of what the regulations will allow us to do."
Tost said that there was no deadline to sort the matter out - after suggesting that the outfit already had initial data to start working on its 2014 design - but was keen to get the matter finalised as soon as possible.
"Next year's drive train package is very complicated, not so much from the engine side but much more from the turbo because of the heat, for the ERS, and the gearbox," he said.
"This complete package has to become one unit and you need to know as early as possible who your partners are."