Force India has opted for a complete redesign of its car for the 2013 Formula 1 season, according to technical director Andrew Green.
The VJM06 was unveiled at Silverstone on Friday morning.
While the team enjoyed a strong run-in to its 2012 campaign, scoring points in the last eight straight races and leading 30 laps of the Brazilian finale, Green said increasingly marginal performance gains had prompted a complete redesign over the winter.
"It's a new car, we didn't hold back," he said.
"Performance gains are getting harder and harder to find given the regulations stability, so we couldn't hold back.
"We had to redesign basically everything to maximise the potential of the car.
"The time we took to understand the car at the end of the year actually helped us tremendously with the design of this one."
Green said the need to optimise Pirelli's 2013 compounds had also been a major influence in the VJM06's formation.
"We've done a lot of work analysing how we use the tyres, so we have incorporated a lot of detail into this year's design," he explained.
"On top of that we have bolted on extra downforce on, that's always the case.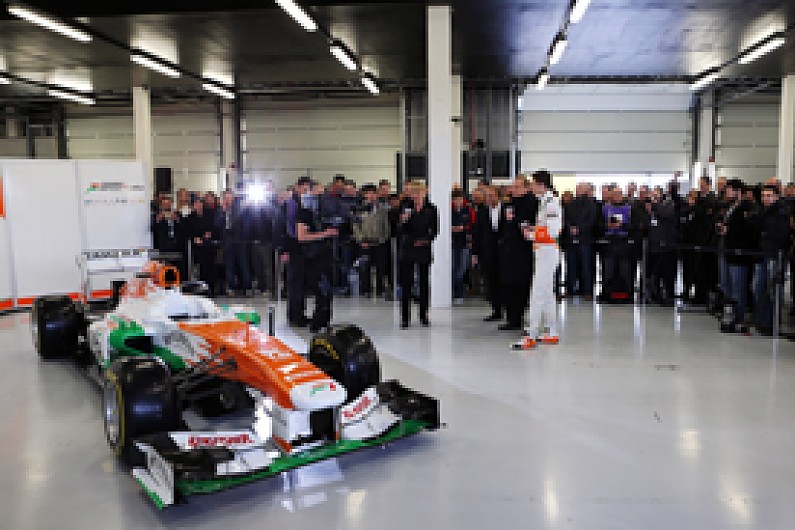 "Keeping the tyres working in their sweet spot is the key to the current car, so we gave ourselves more options with this design [in order] to look after the tyres.
"[The 2013 compounds] are the one thing we don't really understand at the moment, and we won't until we start running them.
"That will drive our winter test programme massively. Our focus in testing will be all around the new tyres, [although] even then it's going to be tough to get the complete picture running around Barcelona in five degree ambient [temperatures]."
Force India VJM06 - full coverage:
New Force India VJM06 unveiled
Force India VJM06 in pictures
Force India delays driver decision
Bianchi had been set to stay as reserve