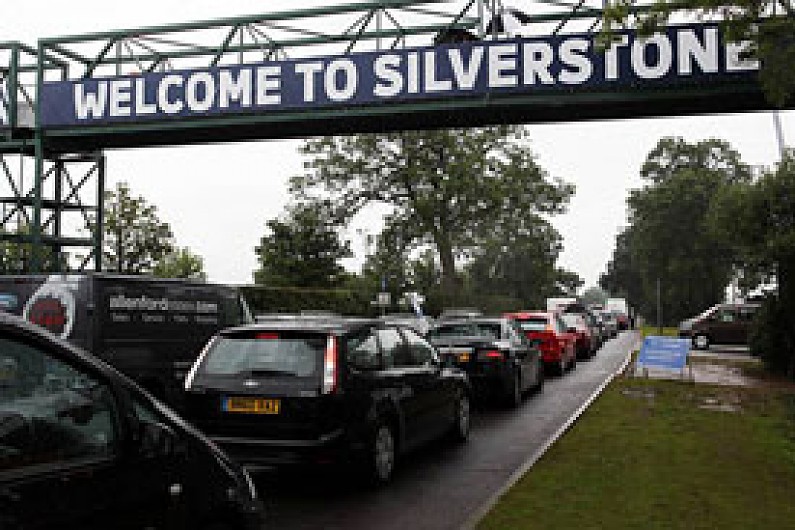 Silverstone has announced several improvements to its traffic management and infrastructure in a bid to avoid a repeat of the traffic chaos of this year's British Grand Prix.
The circuit was forced to advise fans with public car park passes not to attend on Saturday in order to ensure the venue was able to host a full attendance for the race, after unprecedented levels of rainfall led to waterlogged campsites and gridlocked roads.
Silverstone exclusively told AUTOSPORT last month about the changes it had planned in order to avoid a repeat of this year's debacle, while also confirming it had completed its refunding process for customers forced to miss parts of the weekend.
Click here for the AUTOSPORT'S exclusive feature with Silverstone about the planned changes for 2013
Silverstone has now confirmed it will expand the capacity of its Park and Ride scheme and operate it on all three days of the grand prix, improve its shuttle service for those commuting by train and invest in improving the non-tarmacked car parks on site.
The Silverstone Woodlands campsite will also be increased by 70 acres, to provide fans with an 'improved experience' and to act as holding site in the event of bad weather.
Silverstone managing director Richard Phillips said that lessons had been learned from 2012.
"For more than 10 years now, fans have had little or no issue getting in and out of the circuit for the British Grand Prix, so it's important to keep the problems of this year in perspective," he explained.
"That said, the traffic issues on the Friday of this year's event, and having to ask a number of fans to stay away on the Saturday, were far from ideal.
"We have learned from this year's experience and are taking steps to ensure we're better equipped to deal with whatever the weather may throw at us in future."