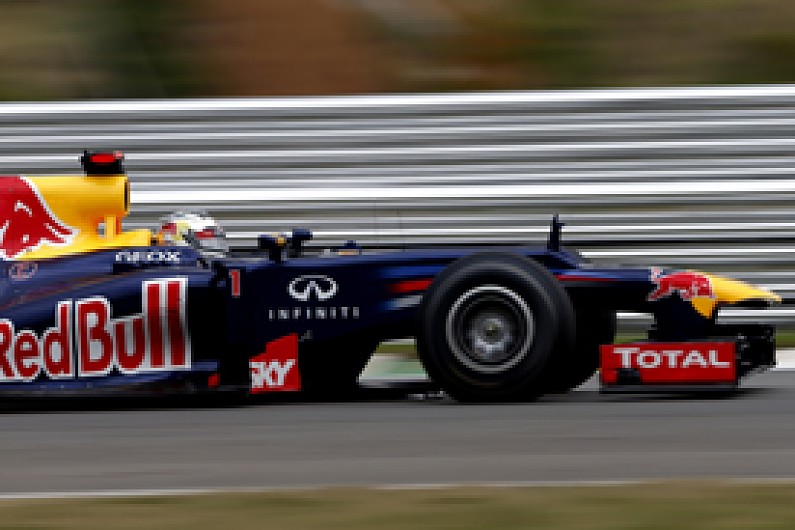 Renault has ruled out the possibility of rebranding Red Bull's engines as Infiniti in the future, despite the luxury Japanese car brand becoming the outfit's title sponsor.
Infiniti, which is owned by Renault, announced on Sunday that it is expanding its sponsorship involvement with Red Bull and will take on naming rights from next year.
That move prompted speculation that it could go as far as including a rebranding of the team's Renault engines, but the French carmaker has insisted that will not happen.
Asked by AUTOSPORT about that possibility, Renault chairman and CEO Carlos Ghosn replied: "No. We don't want any confusion at the level of the alliance between who does what.
"Renault changed and adapted its strategy in 2008 where most of the [manufacturer] teams went out of F1 and Renault stayed.
"Instead of being a one-team player we wanted to be a multi-team player by being at the heart of the competition - which is an engine.
"Having Renault supplying today one third of all the cars running, and being for the third year in a row champion with Red Bull, is a validation of the strategy we have taken."
Ghosn said that with Renault's on-track activities having been a success, it was now vital that the company fully exploited this in terms of marketing and increasing road car sales.
"The only point that is missing now is the link between what Renault is doing in F1 and the cars we are putting on the markets.
"This link will be through three particular points that we want to emphasise and you are going to see through the efforts of Renault marketing cars - technological innovation, fuel efficiency and reliability.
"These are the three points that everyone can see in F1, that we are selling and trying to market in different markets.
"Infiniti, as a premium car producer and marketer, associating its name to Red Bull-Renault, through thorough and sophisticated marketing efforts, brings the awareness of the Infiniti brand higher and reaches a level that we were targeting."