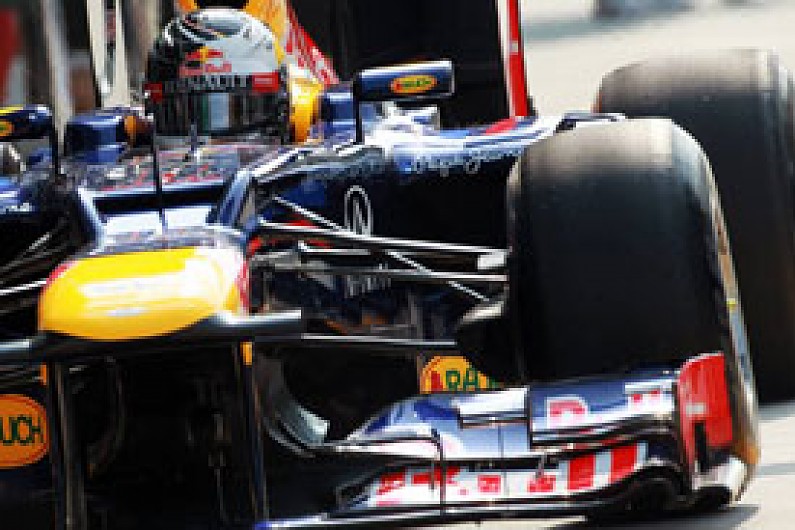 Sebastian Vettel still needs to mature as a Formula 1 driver according to former world champion Jacques Villeneuve, who believes the German "reacts like a child".
The Canadian, who won the Formula 1 title in 1997 with Williams, believes Vettel's Ferrari rival Fernando Alonso is a stronger driver when it comes to dealing with adverse situations.
Villeneuve, however, reckons Vettel is nearly invincible when he can lead a race from the front.
"I have no doubts: Fernando Alonso is the best, that's why I root for him," Villeneuve told Autosprint magazine.
"Seb is super quick, but there is a difference with Fernando that emerges in case of an unfavourable situation.
"Alonso remains calm, cool, and rational, while Vettel most times gets upset, angry, screams and flicks the middle finger. He reacts like a child.
"These behaviours indicate two different states of maturity but, let's be clear, Sebastian is an ace too; however, he struggles more in critical situations.
"He looks almost unbeatable when he leads, but if he needs to catch up he becomes vulnerable."
Villeneuve downplayed Vettel's performance in the Abu Dhabi Grand Prix, where the Red Bull driver finished in third position despite starting from the back.
And the Canadian thinks Alonso deserves to win this year's title.
"For me, it has confirmed what I think about Vettel," he added. "These are facts: while recovering from the back, he first got in contact with Senna who was ahead of him and damaged his front wing.
"Then he lost control of his car and crashed under the safety car. A very serious error that had light consequences. As for the rest, he has shown to be super quick, but he was lucky and I'm not changing my mind: Alonso deserves the 2012 title more."
The former world champion also praised Red Bull's technical boss Adrian Newey, whom he worked with during his stint at Williams.
"Many just draw him as a genius, while that's just a part of his immense power of team leader," he said. "He isn't a know-it-all who creates a winning car and pretends that anyone wins with it.
"In truth he is perhaps the humblest technician, the one that listens more to his drivers. The years and wins gone by haven't changed him: he never pontificates, he holds talks."