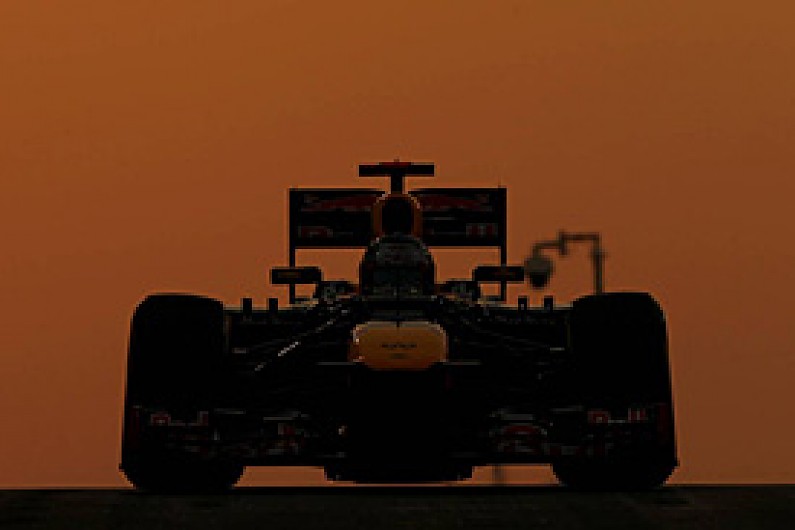 Sebastian Vettel has been disqualified from Abu Dhabi GP qualifying as his Red Bull lacked sufficient fuel to provide the mandatory sample to the FIA.
The German had stopped at the end of his in-lap after qualifying third, having been ordered over the radio to bring his car to a halt immediately.
F1's regulations state that drivers must return to the pits under their own power so a one-litre fuel sample can be taken from the car for analysis.
Article 6.6.2 of the Technical Regulations states: "Competitors must ensure that a one litre sample of fuel may be taken from the car at any time during the Event.
"Except in cases of force majeure (accepted as such by the stewards of the meeting), if a sample of fuel is required after a practice session the car concerned must have first been driven back to the pits under its own power."
Red Bull representatives were summoned to provide an explanation for why Vettel did not return to the pits, and the stewards duly accepted the reasons provided by the team.
However, following a further check of the car by the FIA in parc ferme, it was found that Vettel's car did not have enough fuel to provide the one-litre sample.
A statement issued by the FIA said: "The stewards heard from the driver and team representatives and studied telemetry evidence that showed the reason why the car was stopped.
"The Stewards accepted the explanation and considered the incident as being a case of force majeure.
"However a report was received from the Technical Delegate that showed during post-qualifying scrutineering an insufficient quantity of fuel for sampling purposes."
The breach of regulations left the stewards with no choice but to exclude Vettel from qualifying.
However, the stewards have allowed Vettel to start the race from the back of the grid.
Vettel's penalty comes at a key point in the world championship battle, with the German holding a 13-point advantage over Fernando Alonso.
His relegation to the back provides Alonso with a great chance to close down the gap. The Spaniard will now start sixth.
At the Spanish Grand Prix earlier this year, Abu Dhabi pole position man Lewis Hamilton was stripped of his pole position and thrown to the back of the grid after he was told to stop on the in-lap to ensure that he had enough fuel on board for the sample.