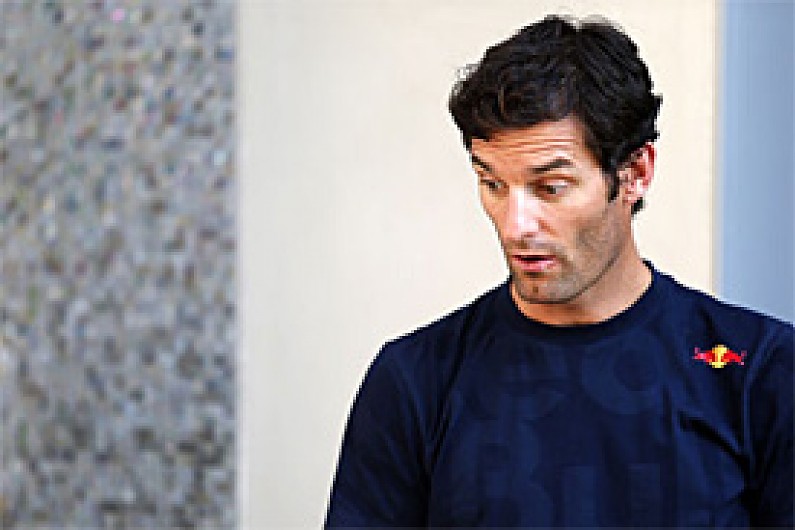 Red Bull expects Mark Webber to do what is best for the team if circumstances dictate that he needs to help Sebastian Vettel.
With the championship battle distilling down to a straight fight between Vettel and Fernando Alonso, Webber could play a crucial role in the outcome of the title battle.
But although Red Bull will not impose any direct orders on Webber until he is mathematically out of the championship hunt, team principal Christian Horner said on Thursday that he has no doubts the Australian knows what is expected of him.
"Mark is a strong competitor and he is a big team player," explained Horner. "I am quite convinced that he will want to see the team achieve its best possible results.
"I am sure as a team player, if required, he will do everything to support the team.
"Mathematically now it is very difficult for him to win the championship and he is a smart guy. He has been an important part of the team and I have every confidence that he will be doing his best to help the team achieve its objectives for the championship."
When asked to expand on whether any direct instructions have been given to Webber, Horner said: "I think you can talk about so many scenarios and then a scenario you haven't talked about is the one that comes up.
"Mark is a bright guy, and he has been around a long time. He is a key member of the team and I think that he will be able to do his best.
"His primary objective is to make sure we achieve the constructors' championship and for us that we have got both drivers ahead of Fernando [Alonso].
"He was desperately unlucky last week not to keep Fernando behind after having to run reduced power and KERS for most of the race. So he will be driving his best to ensure that we have got two Red Bulls right up the front end."