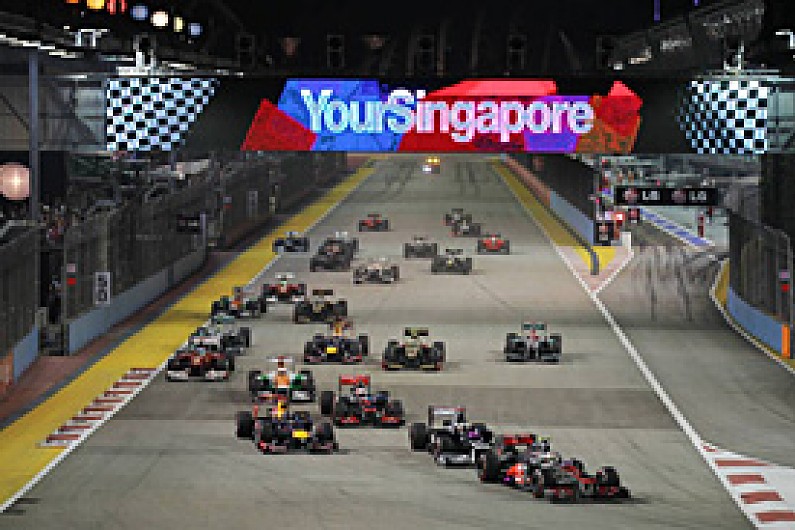 Formula 1 teams are still in the dark about how much it will cost them to enter next year's world championship, despite the FIA publishing its Sporting Regulations on Thursday.
Amid unease from some outfits about a dramatic rise in the entry fees for 2013, the matter remains the subject of contention - and the governing body has cast no further light in its latest documents.
The 2013 Sporting Regulations state that the fee is 'to be announced' at a later date and will need to be paid by November 1 - without any reference to the figure.
With teams having discussed the matter with F1 chiefs, AUTOSPORT understands that the latest proposal now put forward is for every team to pay an entry fee of £308,000, plus an additional £3,080 per point scored.
However, the constructors' champions will pay a premium of £3,700 per point.
That means Red Bull faces a hike in fees of the £245,000 that it paid this year, to more than £2.7 million for next season.
The total income from the entry fees for the FIA will be just under £10 million - with the FIA also believed to be close to agreeing a £15 million payment from F1 supremo Bernie Ecclestone as part of a new Concorde Agreement.
As well as the entry fee confusion, it is also unclear about when the teams have to lodge their details, because the sporting regulations state that "applications to compete in the Championship may be submitted to the FIA during the period 30 June to 15 July inclusive of the year prior to the year to which the application relates on."
That date has already passed and there is no information on when a fresh deadline is.
No mid-season test
The Sporting Regulations also confirmed that there will be no mid-season test next year, after this year's run at Mugello, and have also for the first time made reference to what are the 'listed parts' that each team must design themselves.
In the past this has been enshrined in the secret Concorde Agreement, and its appearance has prompted suggestions that it could be a move by the FIA and Ecclestone to loosen the restrictions in the future to open the way for customer cars.
The FIA's World Motor Sport Council is meeting on Friday to rubber stamp further proposals for 2013 and beyond.
* For a full analysis of the political situation ahead of the WMSC see the Weekly Grapevine.