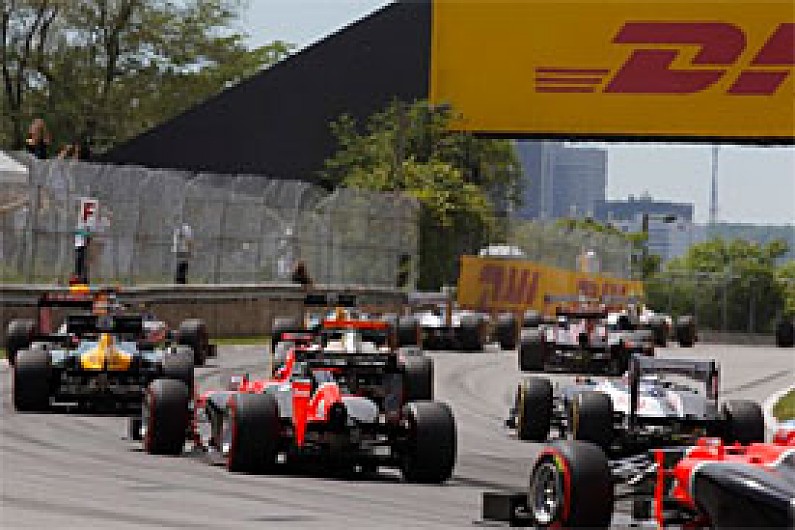 The FIA is hoping to finalise the implementation of cost-control measures in Formula 1 for 2013 by the end of this month, the governing body said after a meeting of its World Motor Sport Council in Paris on Friday.
As AUTOSPORT revealed on Thursday, FIA president Jean Todt is keen for moves to be taken that will help secure the future of the sport, amid concerns from some teams about rising costs.
Those efforts are focused on trying to frame a type of Resource Restriction Agreement into the 2013 regulations - which will be policed by the FIA.
A statement issued by the governing body said: "At their request, the FIA is having active discussions with teams regarding cost control and any amendments to the technical regulations resulting from a further limit on expenditure on the chassis will be submitted to the WMSC via a fax vote before 30 June. The intention is to help all teams participate in the championship in a fair and equal manner."
The June 30 date is significant because it is the late day that 2013 regulations can be changed with only majority support from the teams.
Any attempt to implement an RRA after that date would require unanimous support - something that is not present at the moment because it is understood that Red Bull Racing and Scuderia Toro Rosso are against the FIA policing budgets in the sport.
The FIA also said that it hoped to finalise the terms for a Concorde Agreement in the next few weeks - and that that matter was sorted there was little point in proceeding with official entries for the 2013 championship.
It was therefore decided that rather than stick with the normal July 15 deadline for entries for next year, that the closing off point would be in September instead.
The statement added: "Constructive Concorde Agreement discussions are on-going between the FIA and the Commercial Rights Holder, with the intention of finalising an agreement in the coming weeks. It was also decided that the deadline for the closing of entries be deferred to 30 September."