Act 1
As he enters a small private cinema in London's Soho, Manish Pandey suddenly pauses.
"This brings back a lot of memories," he says, looking up at the projector light while surrounded by plush velvet seats. This was the screening room where the documentary feature film Senna was shown to Ron Dennis and the Senna family ahead of its theatrical release - and where emotions ran high.
Returning to this small cinema nearly a decade on, Pandey reveals the rushes of his latest project, Heroes, which is a similarly poignant reflection on the lives of legendary racers, interspersed with archive footage.
The documentary of Ayrton Senna's life and death achieved critical acclaim and scooped two BAFTA awards for Best Documentary and Best Editing. Pandey was screenwriter and executive producer on Senna and, after finishing the behind-the-scenes McLaren series 
Grand Prix Driver, he has spent the past two years both writing and directing his latest big-screen offering.
This new feature-length movie (commissioned by the Motorsport Network) brings together drivers from F1, sportscars and rallying; rather than being interviewed separately, they tell their stories to each other over an evening in an English stately home.
"I wanted to get racers of different ages and disciplines together but in a location that was out of their comfort zone," says Pandey. "When you dig down into these characters, you discover - no matter what their background is - how much they have in common."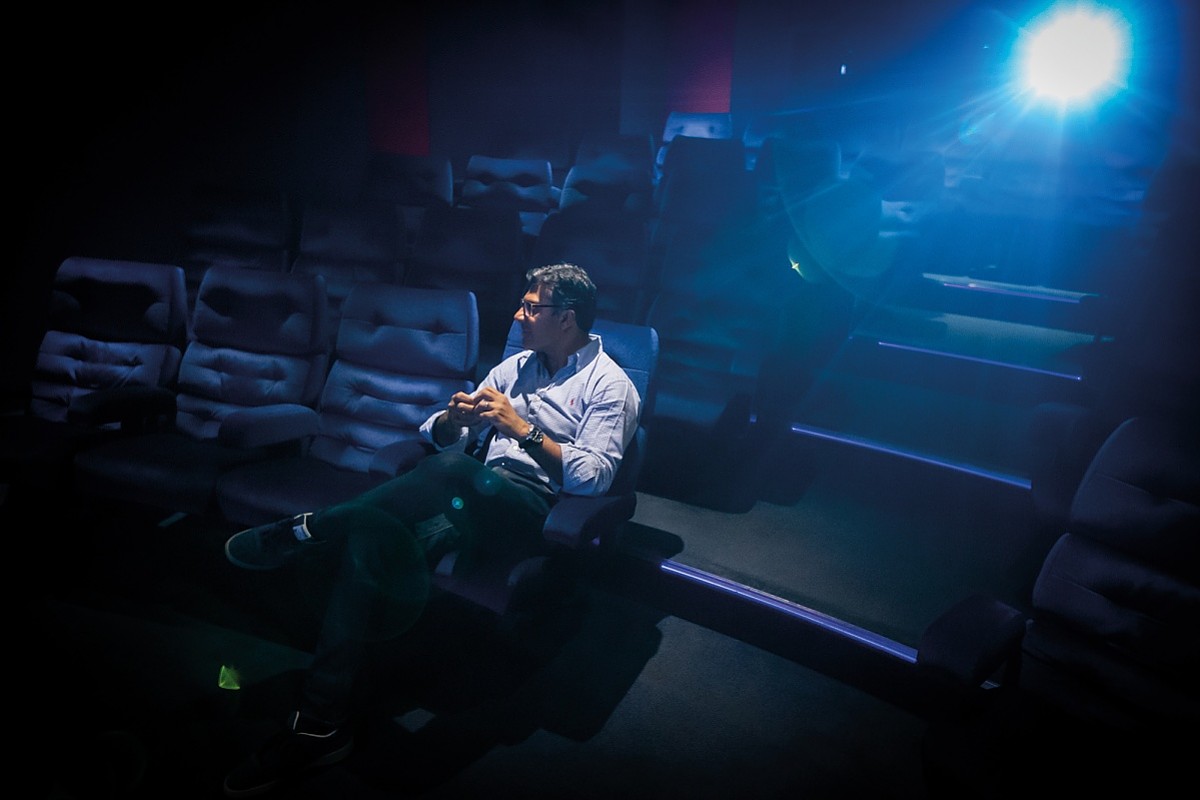 A lavish opening sequence has each driver arriving at the wheel of a beautiful car, before they reveal their stories to one another. The four racers on location are two-time Formula 1 world champion Mika Hakkinen, former Ferrari grand prix ace Felipe Massa, nine-time Le Mans winner Tom Kristensen and World Rally Championship runner-up Michele Mouton.
Though the motor racing disciplines differ, the stories they share across 10 chapters in the film are broadly similar: their love of four wheels growing up, their big breaks, successes, failures, personal struggles and life-threatening accidents. Supplementing their narratives is a wealth of archive material - much unseen - either gleaned from their personal collections or from the extensive library held at F1 TV's headquarters.
"Movie-making is very technical and there is always a formula," Pandey says, explaining the details of production. "There are three acts. After a short set-up where you're introduced to the characters, suddenly there is a twist. That sets you up for the next journey in the film before the final act, which is where everything changes.
"There are techniques you can deploy. However, documentary film-makers have a responsibility when they tell the story of a living or deceased person because it needs to be the truth."
As each protagonist retells a memory in sequences in which they're having dinner or playing cards together on location, their story is supplemented with archive footage. Pandey explains the style was inspired by the classic Oliver Stone film JFK. "That movie was a real feat in editing," he says. "What they do is have someone speaking and quickly flash back with footage for a few seconds.
"An example we use in Heroes is when Mika [Hakkinen] is recalling the moment he clashes with Michael Schumacher at the 1990 Macau F3 Grand Prix. He says: 'Michael made a mistake in a fast right-hander' and we cut to a very short clip of him catching a bit of oversteer. Then he says he got a tow, so we show him getting closer and then he talks about jinking to his right - then we show the incident when they make contact.
"The whole point is we are getting inside Mika's head, seeing his memories as he tells the story. Then we see the reaction from everyone else listening around the table. As we listen to each of our protagonists in turn we see how they have all had very similar lives - and there is a common thread between them all..."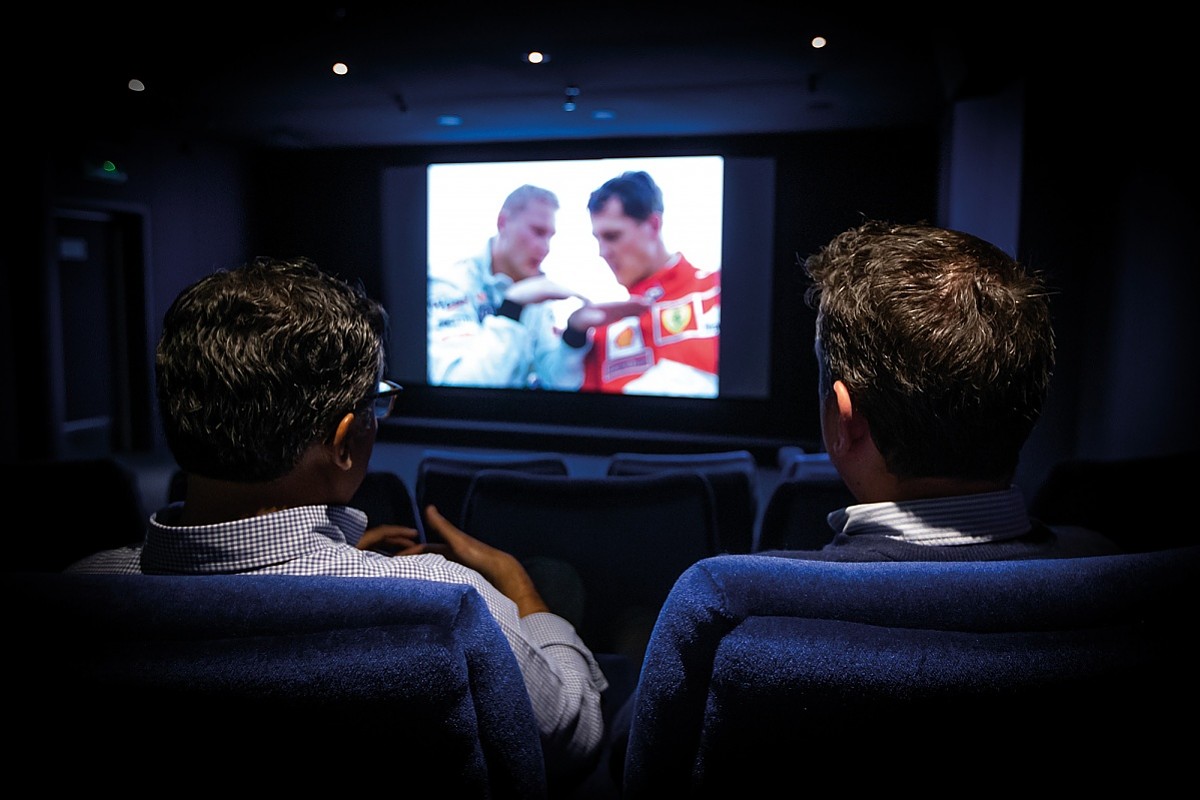 Act 2

Pandey, 51, came to the UK from India when he was four years old. He studied at Cambridge and trained as an orthopaedic surgeon, moving to London in 1989. As a child he adored aeroplanes and fell in love with Formula 1, likening drivers to fighter pilots.
As a script writer for a couple of romantic comedies for Working Title Films [the company behind UK hits such as Four Weddings & A Funeral], a decade ago he was introduced to the producer James Gay-Rees, who was proposing a Senna film about Imola 1994.
Pandey worked on a script for Senna, which he knew required the blessing of both Bernie Ecclestone and the Senna family if it was to obtain the crucial archive footage to tell the story. Pandey suggested the film follow Senna's rise and successes, before focusing on the final act. The idea was given Bernie's blessing and Pandey was literally given the keys to unlock the F1 archives.
In south London on the Surrey/Kent border is Biggin Hill, a small village with a privately owned airstrip (for one B Ecclestone) and a warehouse where Formula 1's TV operations are based and which contains footage of every grand prix since the early '80s. Most footage is on tape but is slowly being digitised. Pandey returned to the archive for the first time since Senna to unearth new material for Heroes.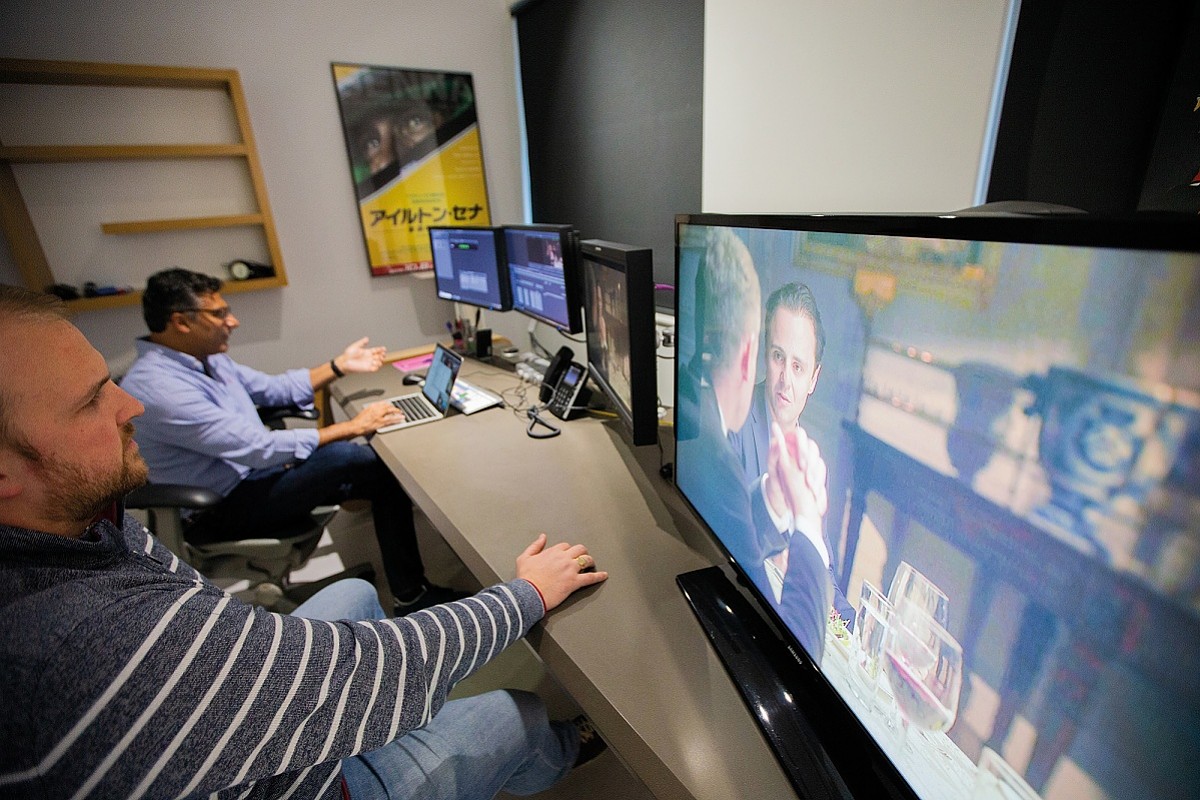 "Consider a grand prix from the late '80s and there would be one camera at every corner, so in total about 20 - nowadays there are more like 50," says Pandey.
"They would be turned on at the start of the weekend and record everything, every F1 session and support race until Sunday evening. The recording from that one camera is stored in the F1 archive.
"We're not just talking about every race as it aired live being stored, but three days of 20 cameras. So there are hundreds of tapes of just a single race. And the broadcasters that brought their own crew and cameras to races - so BBC, RAI, RTL, Fuji TV, whoever it may be - would also send in a copy of everything they shot.
"In addition there is on-board footage for each car, the FIA have their own safety cameras,
 plus whatever might be shot at press conferences or in the paddock at the end of a session - the wealth of footage is enormous."
As a result, Heroes has unearthed some previously unseen archive from key races such as Jerez 1997 (Hakkinen's first win), Brazil 2008 (when Massa lost the world championship) and Monza 2006 (when Michael Schumacher's retirement was announced).
Of the 65 minutes of archive in the film, over three quarters of it is from Biggin Hill. "The hardest part," says Pandey, "is what we've had to leave on the cutting room floor..."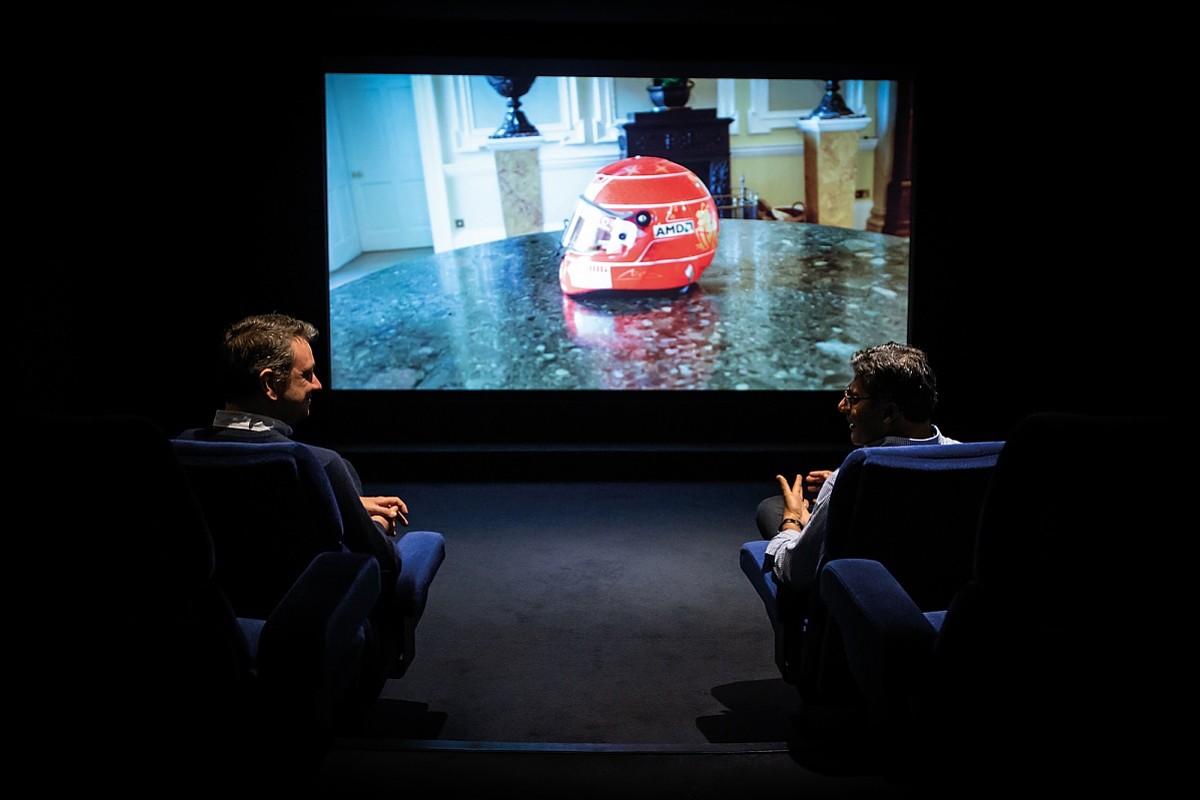 Act 3

Much of the archive footage functions to tell the story of a fifth driver who can't join the others to share it himself. On location there are subtle references to Michael Schumacher, and each of the four protagonists in the film have at some stage in their career raced or worked with the seven-time F1 champion.
Hakkinen's first experience of racing Schumacher was at Macau, before those epic Suzuka showdowns in the late '90s and early '00s. Massa gets his big break (saying in the film he'd signed an eight-year deal with Ferrari) as Schumacher's team-mate in 2006 and looked up to him as a father figure.
After Kristensen beat Hakkinen in the Formula Nordic A-Class karting championship in 1985, he raced alongside Schumacher in a handful of Formula 3 races before encountering him again in the annual Race of Champions - an event organised and run by Mouton.
"It became clear with the drivers we had that while they would tell the stories of their lives, they would also be able to shine a little light on different facets of Michael," says Pandey.
"All four of them have Michael in common and I wanted him to be the fifth story. In the years since his skiing accident I've begun to appreciate the immensity of what he achieved on the track and the absolute love that surrounded him - especially at Ferrari."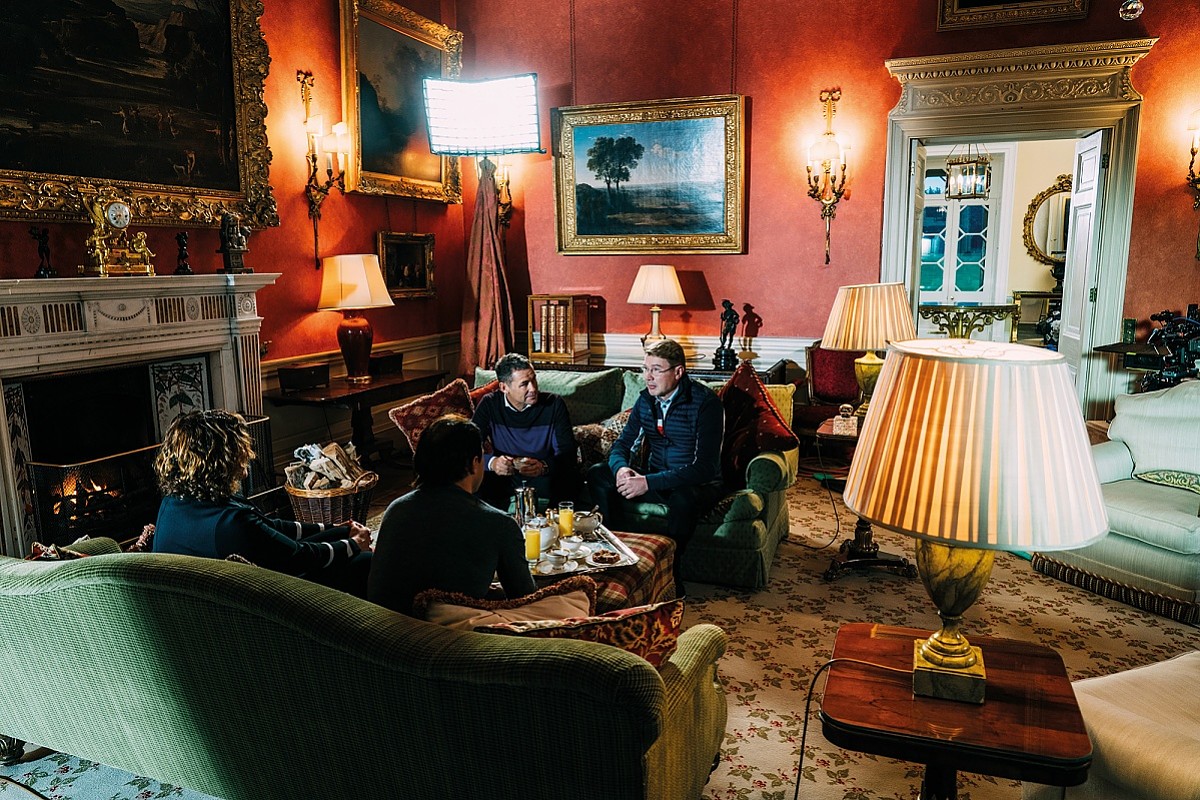 From getting his early break, through his controversial on-track struggles to securing unprecedented success with Ferrari, Schumacher's narrative runs through the movie intertwined with the other racers.
There are two significant chapters towards the end of the film that reveal the human frailties behind their superhero make-ups - the moment they realise it is time to retire, and a major accident that shaped their lives.
"We have a sequence called 'Sunsets' which is about drivers hanging up their helmets. And helmets are an obvious symbol in the film. They not only define who they are, but it also protects the most delicate thing they own - their heads," says Pandey.
"Each of them have their own story about a head injury, be it Hakkinen's crash at Adelaide or Felipe's in Hungary - and of course Michael."
One of the discoveries in the archives is from the 2007 Race of Champions, where Michael is wearing white overalls with 'ICM' writ large on the front. They stand for Institut du Cerveau et de la Moelle epiniere, the Brain & Spine Institute founded by Professor Gerard Saillant and FIA president Jean Todt.
Schumacher, who continues to suffer today with the head injury he suffered skiing in 2013, is a founder member of the institute and is quoted on the ICM website as saying: "The idea of creating a research centre will help the understanding of how the brain works and to find solutions and cures. Those privileged by life have the duty to help those who are less fortunate and especially those who suffer."
"The great irony" says Pandey, "is that at the Race of Champions in 2007, he was raising money for cerebral injury research."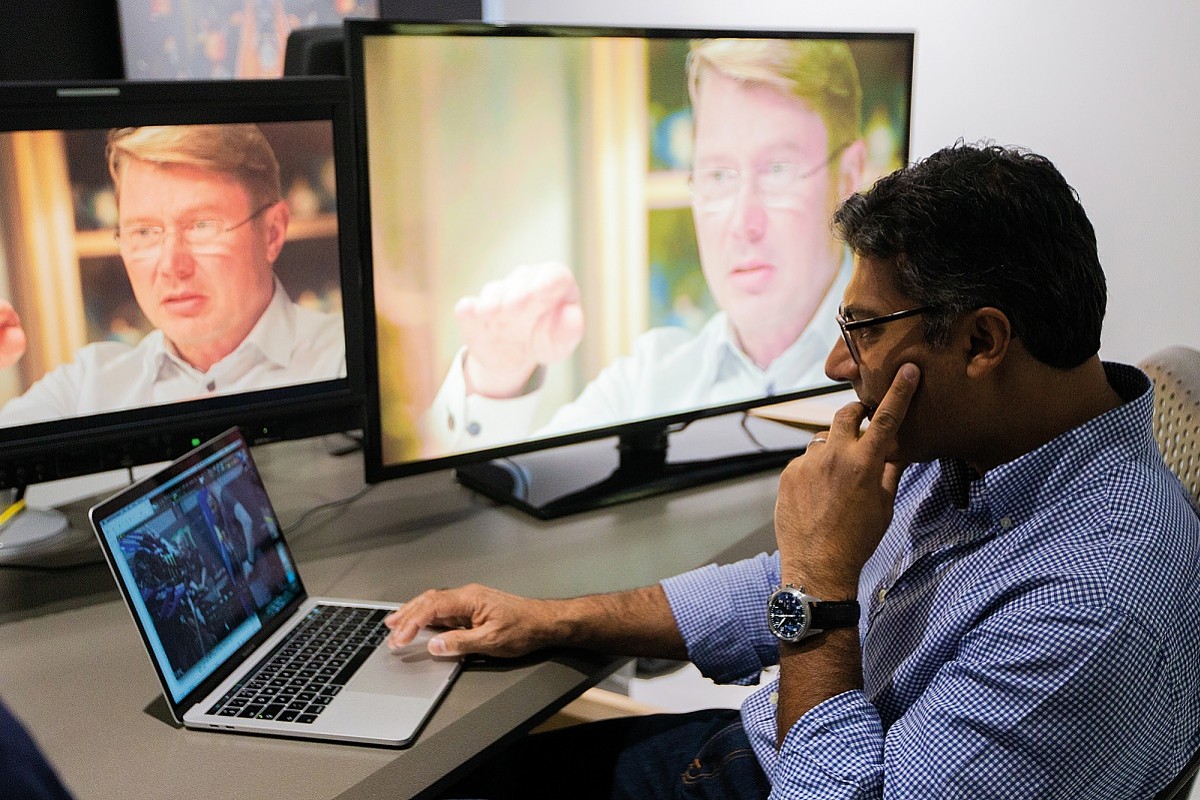 The final sequence of the film involves a notable shift to documentary and the subjects are interviewed head-on. This is created with a series of cameras and mirrors known in the industry as an Interrotron.
"You can effectively have someone looking directly into a camera - without them looking into it," explains Pandey. "It's terrific for non-actors. With the Interrotron, the light goes directly into your face, so your pupils are very restricted and make-up makes no difference - it's honesty we're looking for.
"I didn't need two hours from each, I just said, in a minute or two tell me what you were doing when you heard about Michael's accident. And any thoughts you might have about him?
"Tom [Kristensen] says you cannot imagine the risks they have all taken in their lives, so what happened to Michael in his free time was unthinkable. Our heroes cheat death, they are gladiatorial, they live on the edge. Michael doesn't get the chance to have the retirement they all do. What I wanted to show was the magnitude of the man by their responses to him directly. You just realise how good a human he is. He had his flawed moments on track, as did Senna, but as a human he is loved..."
The projector goes out and the screen fades to black. Manish returns to the editing suite to apply the finishing touches to his remarkable saga. It's a powerful piece of film-making. Motor racing with a human touch.
Heroes will be premiered in London in the week leading up to the 2019 British Grand Prix.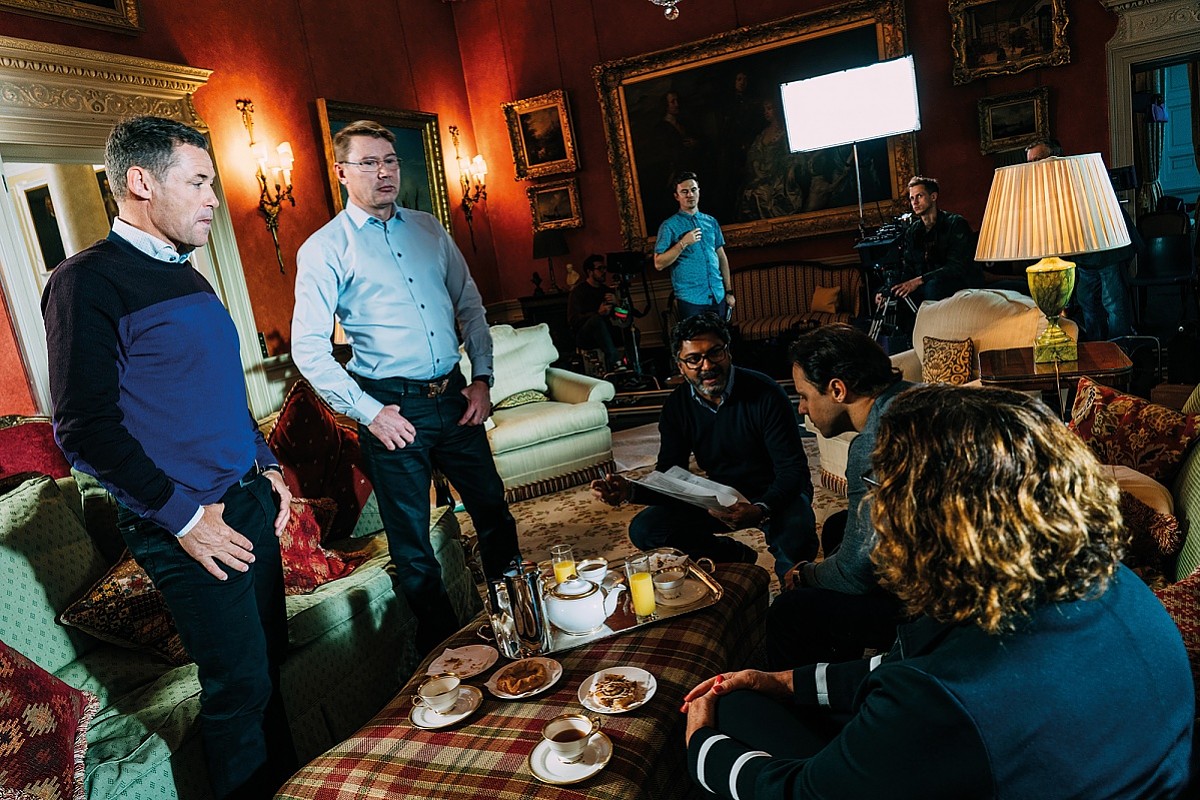 ---
This article first appeared in GP Racing magazine.
Subscribe to GP Racing today