One of the biggest challenges facing Liberty Media in the 2019 season is proving the worth of its live-streaming TV service - the success of which is critical to Formula 1's future financial numbers.
Announced amid some fanfare last February, F1 TV Pro was not ready for the market and stumbled badly with technical problems. Fans who subscribed were left frustrated and demanding refunds.
It was an embarrassing and expensive failure for the championship's new management, which now faces the challenge of relaunching it for 2019 and winning back the trust of consumers.
Last year's glitches and the fact that for contractual reasons it is not available in key F1 markets - notably the United Kingdom - mean that OTT ('Over the top') streaming is not yet the holy grail that Liberty had anticipated it to be.
The principle of selling your content direct to consumers without going via a traditional broadcaster is a sound one, and well established in other sports. The potential numbers involved give some indication of why Liberty is so keen to follow that route.
The published subscription price is $8-$12 a month, depending on the region, so let's take an average of $100 a year. If F1 TV can ultimately secure a million subscribers worldwide, it would generate $100million of income for the organisation that was not there before - the approximate equivalent of adding the hosting fees from a 22nd, 23rd and 24th race, but without the attendant hassles of creating those events and extending the schedule.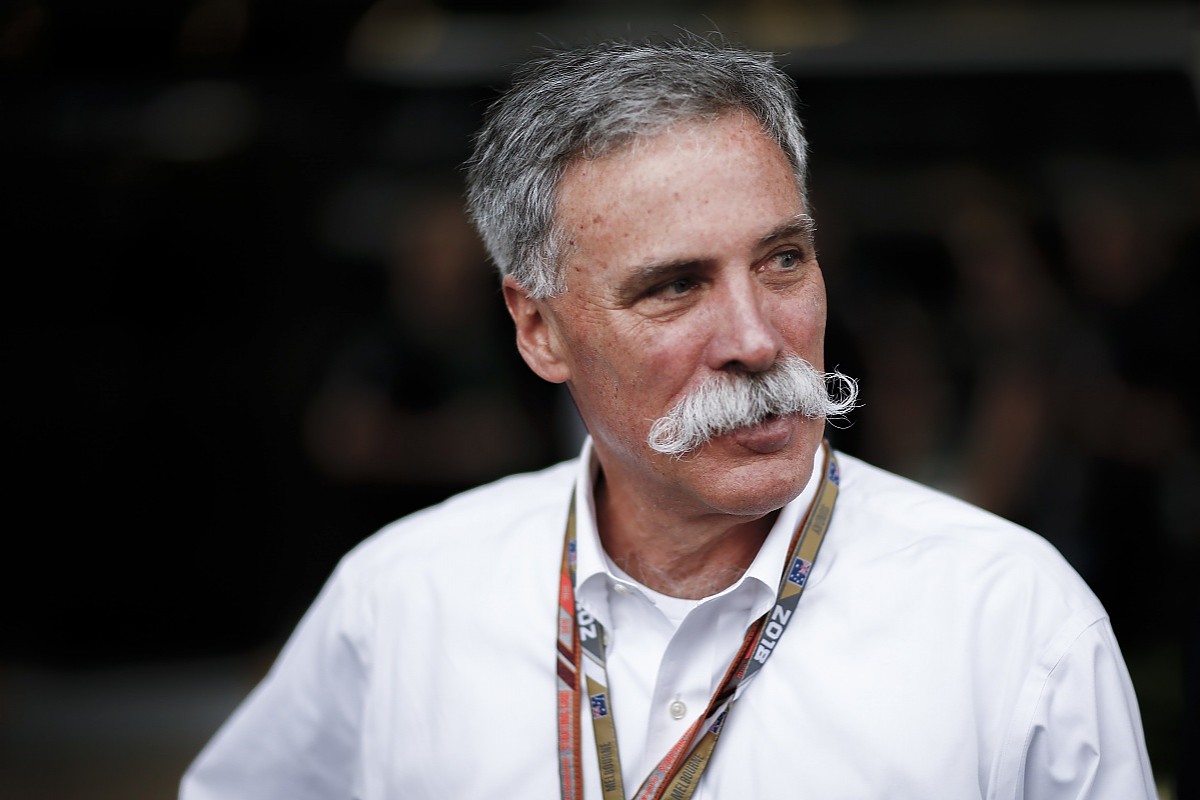 There is huge potential, and those figures help to explain why Chase Carey and his colleagues have been talking about OTT since they first took the helm, sparing no opportunity to point out that the previous regime had not explored digital. That's why last year's stumble was so frustrating for the management.
"It's a multi-year project to get it to where we believe we can get to," Carey said in a call with Wall Street analysts late last season. "I guess this year ended up being probably almost a beta product.
"We had more technical bugs than you'd like, as do a lot of players who've gone into it initially. We were not surprised; we hoped they wouldn't be there, but they were.
"We obviously had a bit of a bumpy ride in 2018, but we as a company acknowledged and dealt with that" F1's Ellie Norman
"To me there are three steps in building this out. First, there are the technical platforms; they've got to be reliable, customers don't tolerate glitches. Second, we've got to define the content offering. People buy the content, they don't buy technology.
"Then we've got to sell and market it. We didn't really do the latter this year, because we were focused on getting the things done sequentially. You've got to make the technology platform stable, tell the content story, and then sell and market it."
Launched at the Spanish Grand Prix in May, F1 TV Pro is essentially an ad-free stream of the whole weekend's action, including support events and press conferences, with full access to onboard channels from all cars. There's also an expanding archive of past races.
It was initially available only via desktop and web - IOS and Android apps were not functioning until September, another source for criticism.
When it works it's an attractive proposition, especially for those dedicated fans who currently pay a lot more than $8-12 a month for cable or satellite packages just to have access to F1 programming.
Last year's false start has left F1 with the big ask of not only getting the technology right for 2019, but selling it to fans.
One of the people charged with that task is Ellie Norman, F1's director of marketing, who admits that 2018 was frustrating for all concerned.
"It's the most complex product on the market," she says. "For many OTT products out there you don't have 22 live streams and commentary coming in different languages.
"What we found was that does add a layer of complexity, and it being live versus pre-recorded, you're unable to really properly test that in a real-world scenario.
"Coupled with that, we've got a different commercial set-up in every market, so from a CDN [context delivery network] and log-in perspective there is that complexity. So all of that just meant we weren't able to have the product as stable as we would have wanted.
"Through 2018 the focus was very much on adding to the functionality, and different platforms, moving into mobile and into app. Now that's in place we're absolutely treating '19 as the launch."
The obvious question about last year is how could F1 unveil a product that wasn't ready, without thoroughly proving it first?
"It all comes down to the scaleability," says Norman. "It's not until you have real-world scenarios that you really see how everything comes together. We had tests that were ongoing prior to the season starting, but the tests are simulated, and not on a live-stream broadcast.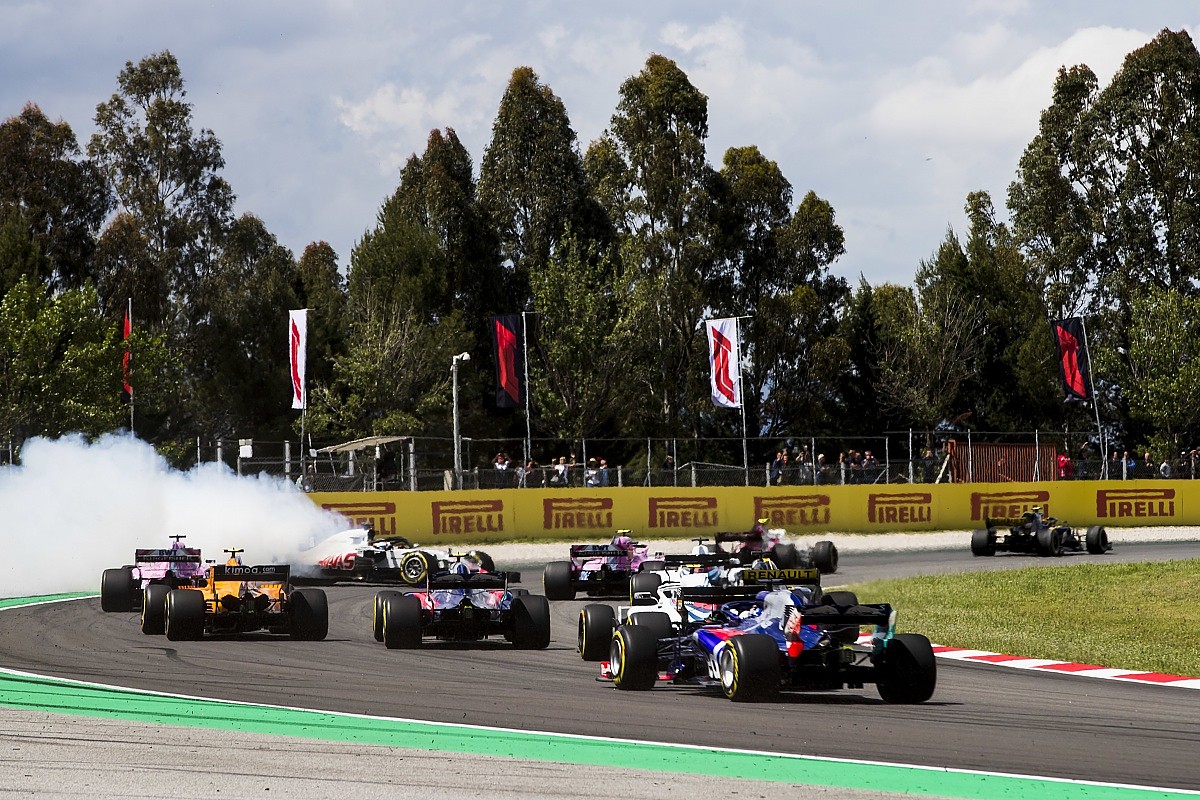 "It's certainly an industry and a marketplace that is continuously evolving in terms of the technical capability, and how the different technology providers work together. That is improving and getting stronger and stronger."
It might not have been a marketing own goal on the scale of New Coke in 1985, but nevertheless Liberty faces a tough challenge in getting it right second time.
"I'm pretty confident," says Norman. "We obviously had a bit of a bumpy ride in 2018, but we as a company acknowledged and dealt with that. The subscribers are huge F1 fans, and I think they appreciated the fact that as soon as we had a bump, we were in contact with them, offering a refund straight away, no questions asked.
"People do want to give you a second chance, because when it works it is such an incredible product - to have the ability to have your fighter mode with onboard drivers side-by-side, to be able to watch a number of different streams, team radio, change the commentary language, so fans were understanding and appreciative.
"OK, it didn't work as we wanted it to. But as we start the season there are plans to expand the platforms for distribution through the course of 2019, so we're able to take it out to more fans."
That means via game consoles such as PlayStation and Xbox, and, most importantly, Amazon. That will have much more appeal than fiddling around with a laptop or tablet.
"Once it's available via smart TVs then it becomes an easier proposition. It's live sport, and as we all know everyone likes watching sport on a big TV."
But Amazon access won't be available at the start of the season.
"That comes back to making sure everything's working," says Norman, "and we're delivering the product, with good satisfaction, because every time you make a change you're not really sure if that's going to have an impact that you didn't expect."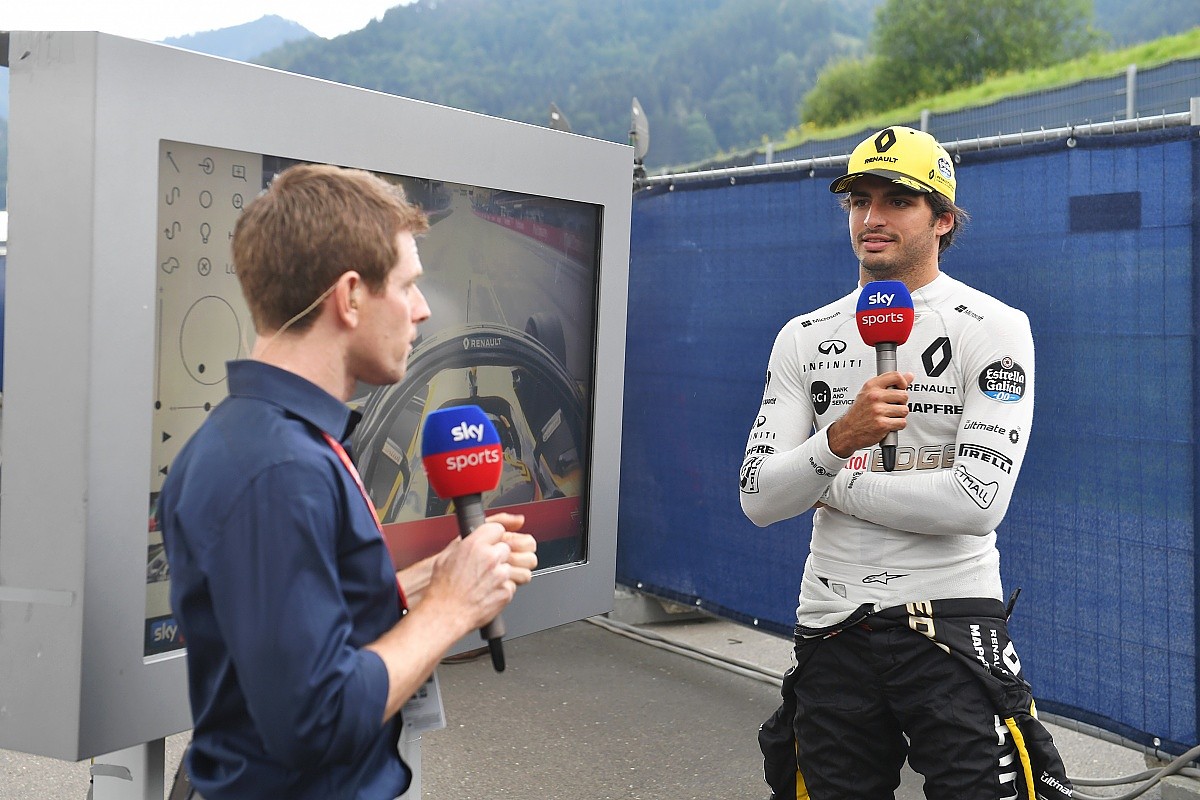 The timing is academic for fans in countries where access is blocked because ongoing TV contracts signed in the Bernie Ecclestone era gave broadcasters exclusive rights. Understandably, if you pay huge fees to cover F1, justified by the subscription and advertising income that you expect to generate, you don't want a large chunk of your audience to suddenly switch to F1 TV Pro.
"This is a product targeted at your hardcore customers who will pay more for a richer experience than a basic linear one" Chase Carey
That's why the service is only available in places where Ecclestone's deals have expired and new contacts allow for it. It's accessible in key F1 markets such as Germany, France, Mexico and the USA - but not yet in the UK, Italy, Spain, Japan, Brazil or China.
British fans face a long wait, as Sky's current deal runs to 2024. But they already enjoy good access to the weekend's action - many broadcasters in places where F1 TV is now operating do not offer the blanket coverage that Sky provides, albeit without all the bells and whistles that add to the OTT package.
While Liberty has to wait for the contractual clock to run down in countries including the UK, elsewhere it has been proactive in trying to make F1 TV work alongside regular programming.
You might think that getting broadcasters who pay hefty rights fee to cooperate is like asking turkeys to vote for Christmas, but there has been some progress.
"One of the really exciting opportunities we're developing is with our traditional broadcasters," Carey noted last year. "Some of the renewals we did for 2019, we're sort of partnering with them to market and promote the OTT platform, working with them as opposed to against them.
"I think it is compatible. This is a product targeted at your hardcore customers who will pay more for a richer experience than a basic linear one. It benefits everybody to tap into the demand that those customers have for the product."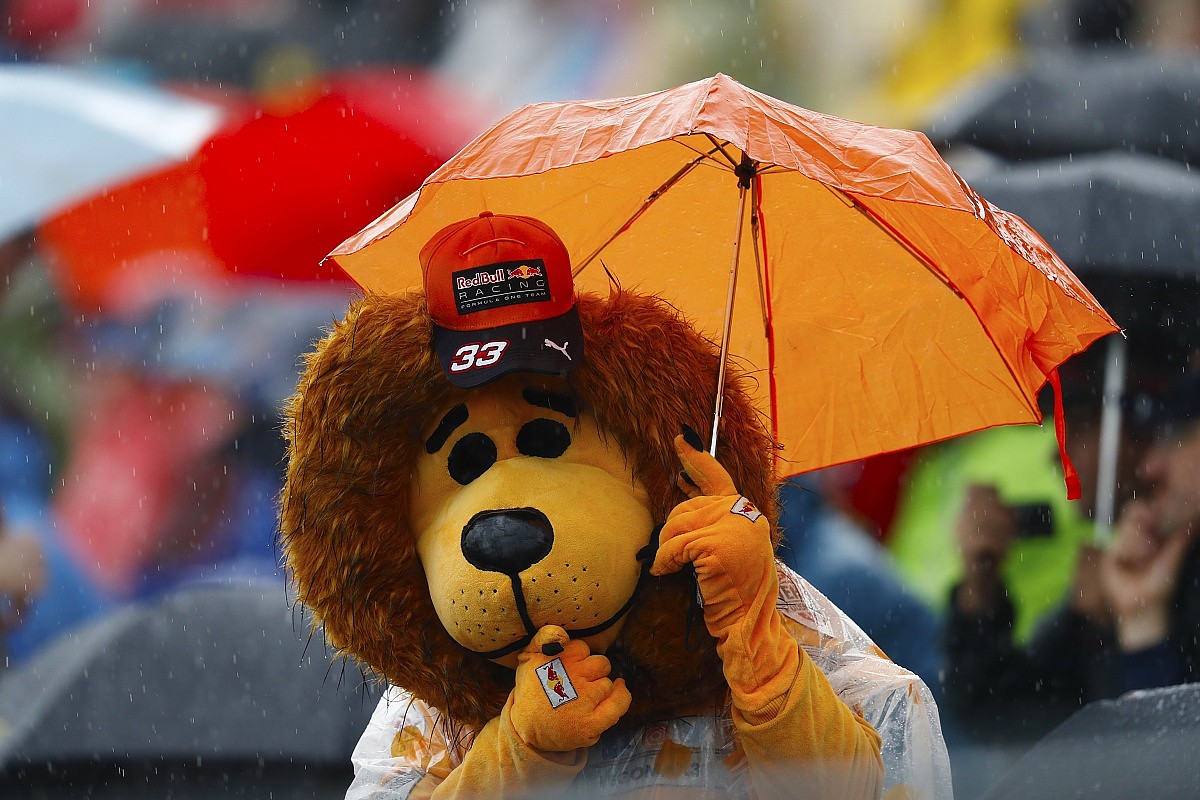 The Netherlands, where Max Verstappen is currently stoking huge interest, is one such example.
"We will be working in co-operation with Ziggo TV," says Norman. "It will be co-branded and co-marketed. Every country is set up slightly differently in how that product will go to market. It's certainly more complex than other OTT products I've worked on."
So will we see more deals along those lines? Don't hold your breath in the UK.
"It will vary for each of the market conditions in terms of the competitiveness in the media landscape, how they are structured in their thinking, and whether it's additive, versus whether it's like a closed-wall garden.
"That dynamic will continually change, as and when the media landscape changes. In those markets like the UK where we have a relationship with Sky, F1 TV Pro will not exist. In some markets where they don't offer that coverage it's complementary to the landscape.
"The main focus from my perspective in marketing is Germany, where we see good subscription levels, and that's with broadcasting on RTL, and F1 TV being able to offer a richer experience. Plus the US marketplace. They're the two primary markets where we see the highest volume of subscriptions."
So what sort of numbers are we looking at, given that so many countries are not yet in the loop?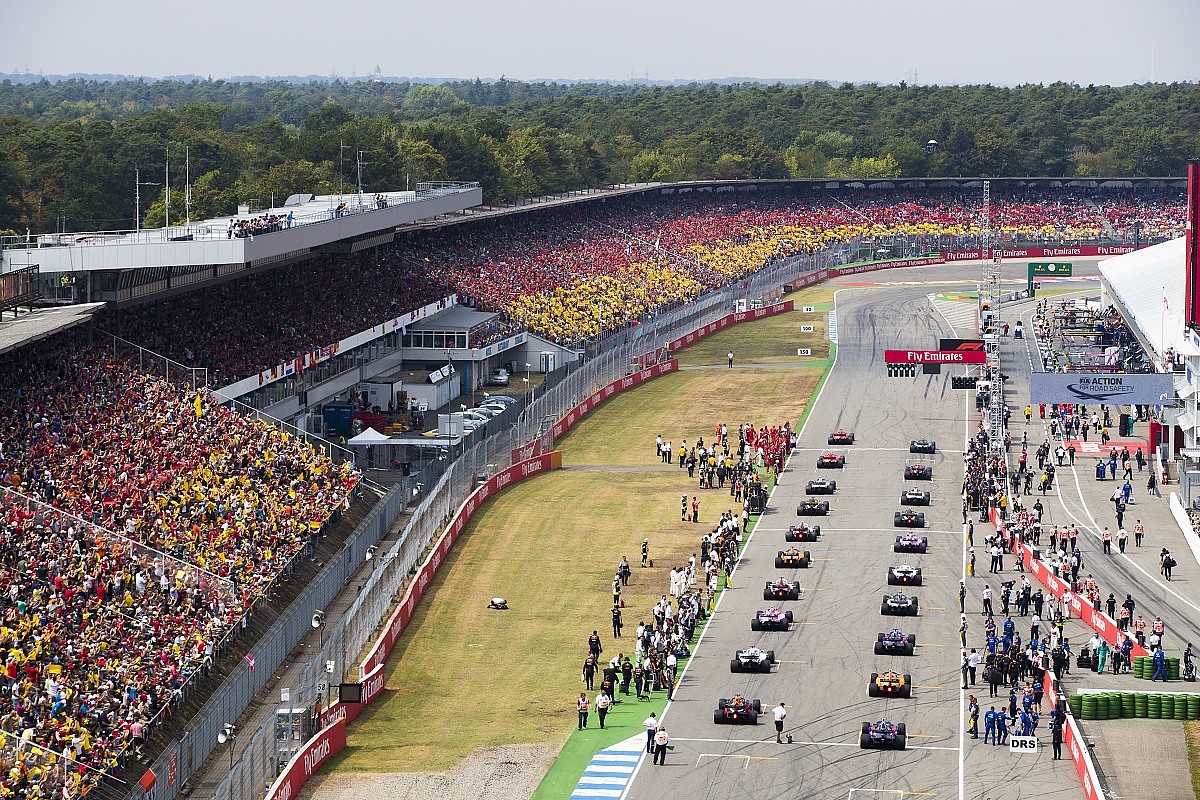 "We are absolutely targeting the mid-hundred thousands," says Norman. "When you look at a lot of the other OTT products, for example WWE or NBA Game Pass, no-one shares their numbers, but broadly speaking people generally talk of between 1m and 1.5m subscribers.
"In NBA Game Pass 80% of the games can only be watched on that product, because they're not televised anywhere else. With us you can see everything from a broadcast perspective.
"We're aware that our product is quite different, in that we don't have unique content as such, like the other sports do, in that you can only watch events on their OTT products."
Second time around F1 has to get it right, and coverage of Barcelona testing will provide a useful opportunity to iron out any remaining bugs. It's crucial that everything is working for the opening race of the season.
"From a marketing or launch perspective, pre-season testing is 100% the focus for us," Norman admits. "The start of the season is predominantly where you're going to drive your subscriptions. In 2018 we missed out a lot on that opportunity by launching it at the Spanish GP."
Her boss Carey has his hands full, juggling Concorde negotiations, discussions over new races and everything else that his job entails. Yet F1 TV is one of the biggest tests he faces.
"We feel good about the technological platform," the F1 CEO said last season. "Adding the mobile platforms was critical, as so many people follow it today not on desktops, but on mobile devices, and we didn't get that in place until September.
"But [2019] will be the first time that we really sell and market it properly. I would say ['18] was a year of getting it ready to more commercially launch.
"This is a multi-year proposition and as we roll it out, clearly it's going to be different in different countries. And in some we will fully and aggressively push it."