The best thing that could happen to Formula 1 in 2019 would be a genuine shock in the season-opening Australian Grand Prix. Let's say Antonio Giovinazzi prevails for Sauber, that would be an upset right up there with the greatest in grand prix history.
Fans would be enthusiastic about how the formbook was turned on its head, delighted a middling team could suddenly leap to the front, thrilled that F1 had changed and the days until free practice started for the next race in Bahrain couldn't pass quickly enough.
So the unpredictability would be great for F1? If this happened in 2019, it would be.
But with so much talk about what grand prix racing should be and multiple ideas being chucked around in the everlasting quest to spice up the show, there's a risk that shocks in the future could be unfulfilling.
When such discussions happen, sometimes people express a desire for things to be more 'random'. Usually, they are using that word as a synonym for unpredictable rather than literally, but even so F1 must be careful not to take the easy option and let randomness prevail.
If it does, it would be nothing more than a shallow simulacrum of unpredictability. The beauty of sport is it has rules. Random factors are unavoidable and can impact the result, but over a significant sample set of sporting contests the best will usually win out.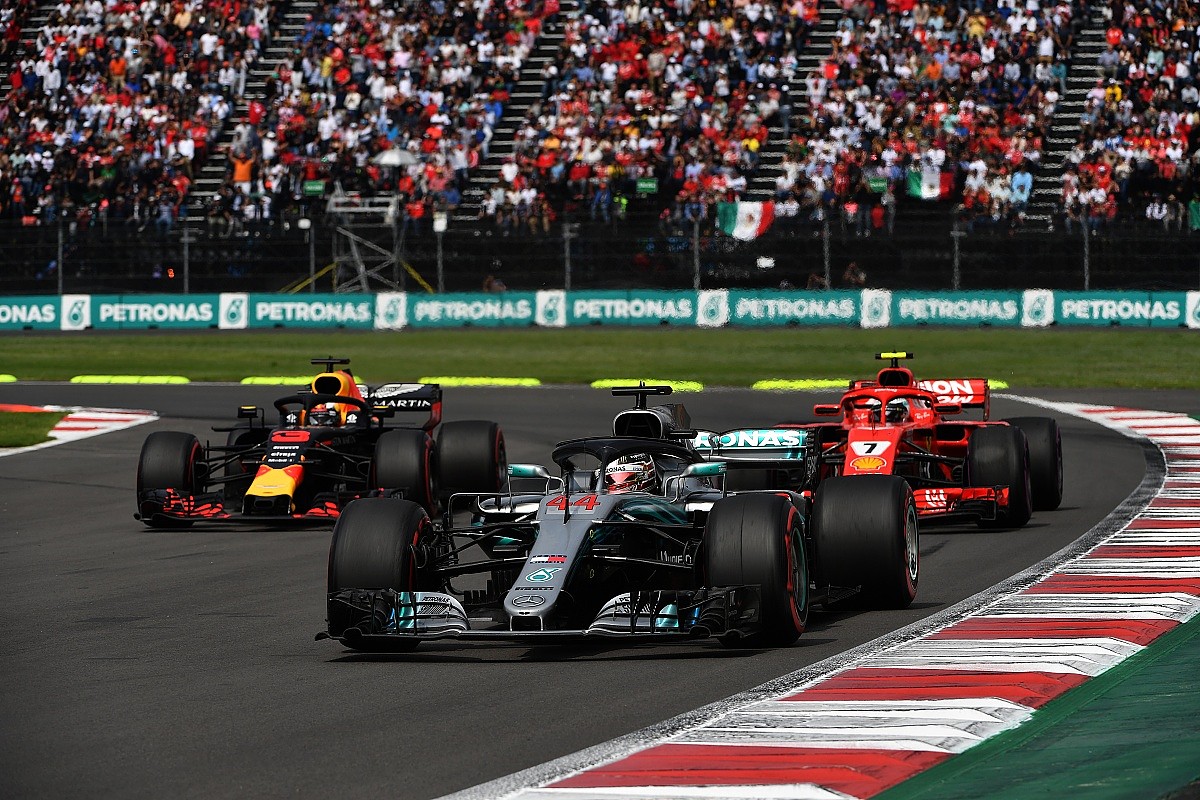 Unpredictability within that is what sports thrive on, and that is the consequence of maximising the variables and minimising the limiting factors. A good grand prix is not simply a case of a load of things happening, then somebody winning. That would be random, and have all the appeal of simply watching a roulette wheel spin without having staked anything on it.
There needs to be clear reasons for the victory and a storyline to follow. If there isn't, then surprise results become commonplace and cease to have meaning. That's why unpredictability and randomness are not the same thing.
While the output might be the same - in the case of racing a wide variety of race winners - the input is very different. One is disordered, easy to create, but entirely superficial. The other is something gloriously different. So the objective is to increase the variables, while retaining the integrity and the sense of the racing.
Random factors are unavoidable and can impact the result, but over a significant sample set of sporting contests the best will usually win out
Often, this can look random and luck-based, but what is often presented as good fortune is often about far more than that.
Take a wet qualifying session that concludes as the track is drying. Let's say the last driver across the line takes pole position - lucky right? Well, maybe not.
They were positioned correctly by their team to capitalise on the best conditions and the driver nailed the lap when they needed to - as well as ensuring they started that lap at the right moment, which is a skill that some do struggle with. But what if you are well-positioned and there's a yellow flag because someone spins?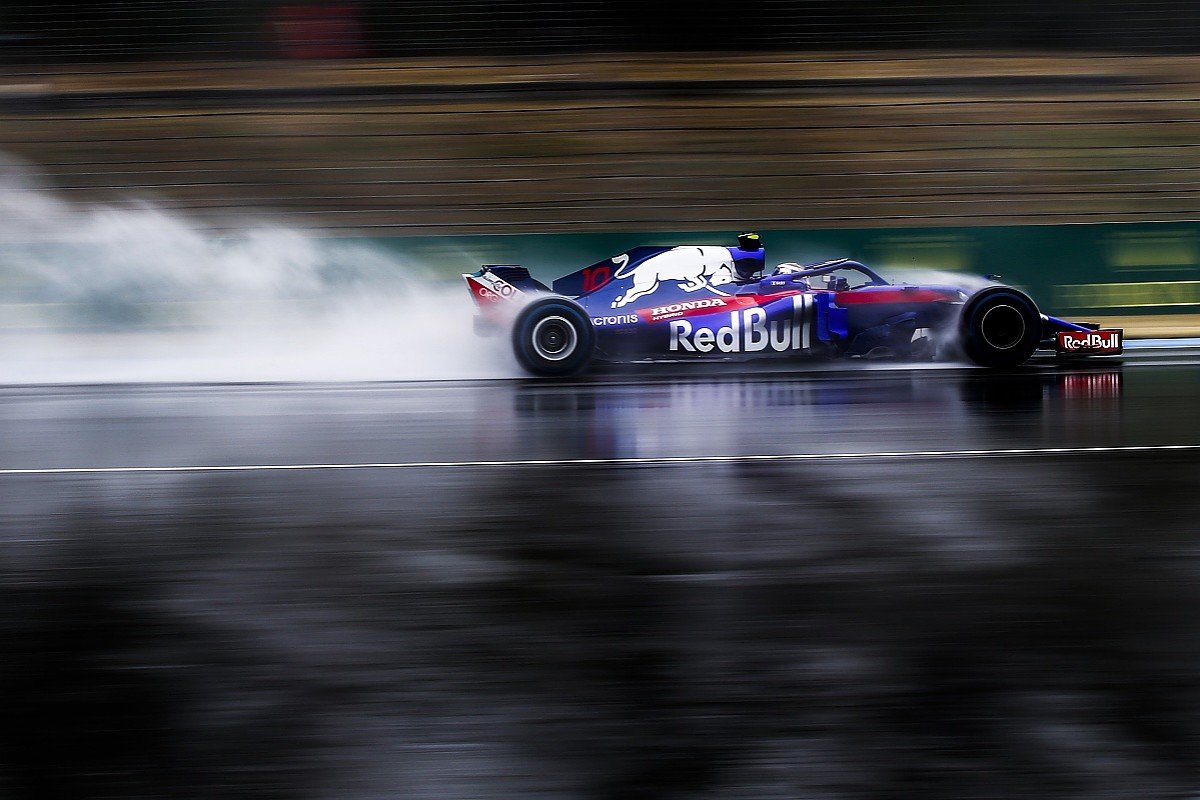 Realistically, that is always a risk that you take because in chasing the potential optimum conditions you narrow the window of opportunity. It's a deliberate choice, just as if you head out on a qualifying run with the security blanket of some extra fuel - you are playing it safer but sacrificing lap time. So many aspects presented as random are often less so.
There are cases where luck is plain against you, for example in last year's Chinese Grand Prix when leader Valtteri Bottas and second-placed Sebastian Vettel could not have pitted for fresh rubber even if they had wanted to thanks to the timing of the deployment of the safety car. But that's rare.
An example of a truly random event would be to create a variable that impacts the race result in a way the competitors can do nothing about.
For the sake of argument, let's say that three times a season the leader would be, at random, pulled in for a drivethrough penalty. That would certainly impact the result, but it would be a preposterous thing to do. That is a random factor in the purest sense.
This is the same reason why, should F1 ever seriously consider reversed grids, it would be essential that they are non-random and done equitably. One of the frustrating things about the reversed grids we see in F2 is that there is an arbitrary difference between finishing eighth and ninth in the feature race.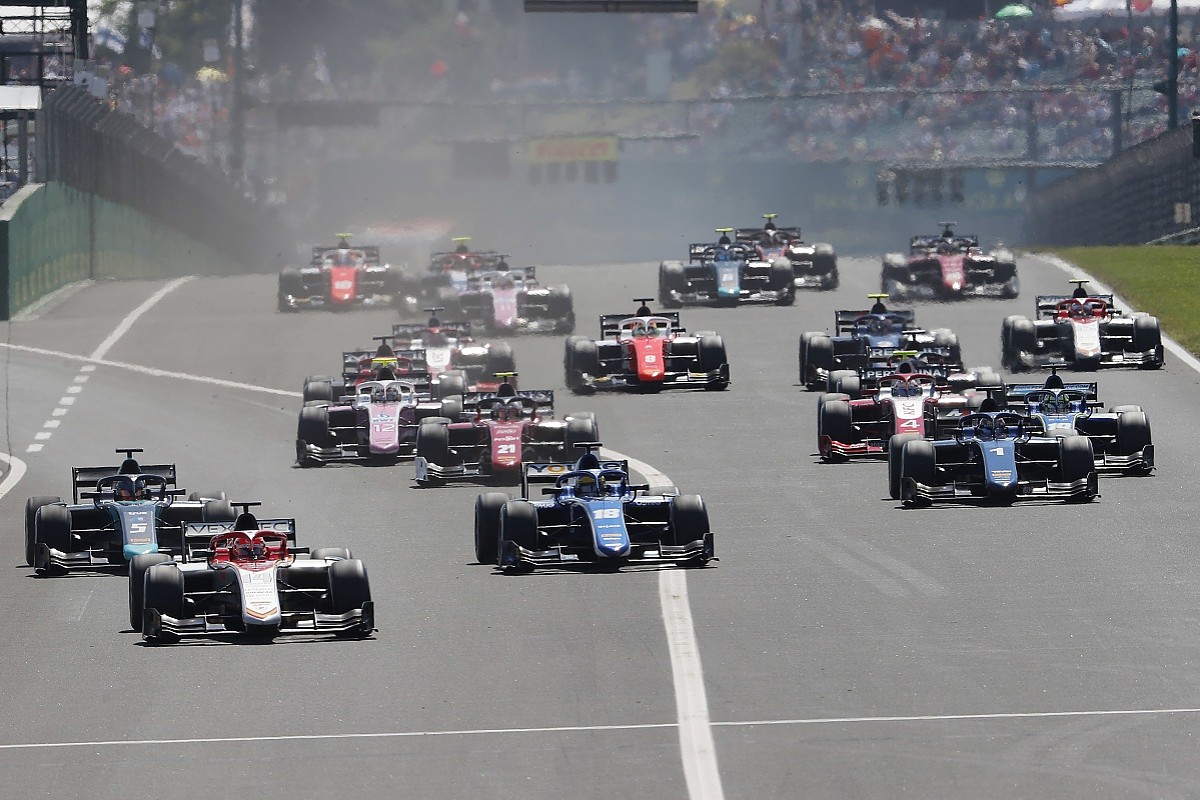 One driver gets to start the sprint race on pole, the other is down the grid. To take the reversed grids example, clearly qualifying would be rendered pointless - unless you did literally award points for it, although they would have to be so significant that it would disproportionately reward Saturday pace.
But if the two title protagonists both find themselves on the back row with a similar opportunity going into the race, that's perfectly reasonable. Recently, it was revealed consideration was given to preventing teams trying certain tyre compounds during Friday practice.
While this would have an impact on what happens on Saturday and Sunday, it would also penalise some far more than others. Different cars have different balances and are better at getting the most out of certain tyres, and while this would cause some problems as it would often penalise the same teams and drivers.
This is not a completely random factor and it's worthy of consideration, but it's a direction that could prove to be dangerous to go down.
That said, the argument underpinning it is sound because one of the reasons F1 is too predictable today is that teams and drivers are simply too good at minimising the variables. And even if a top team does mess up, and is missing four-tenths of a second on a given weekend, that still means that, at worst, they are going to be on the third row given the chasm to the rest.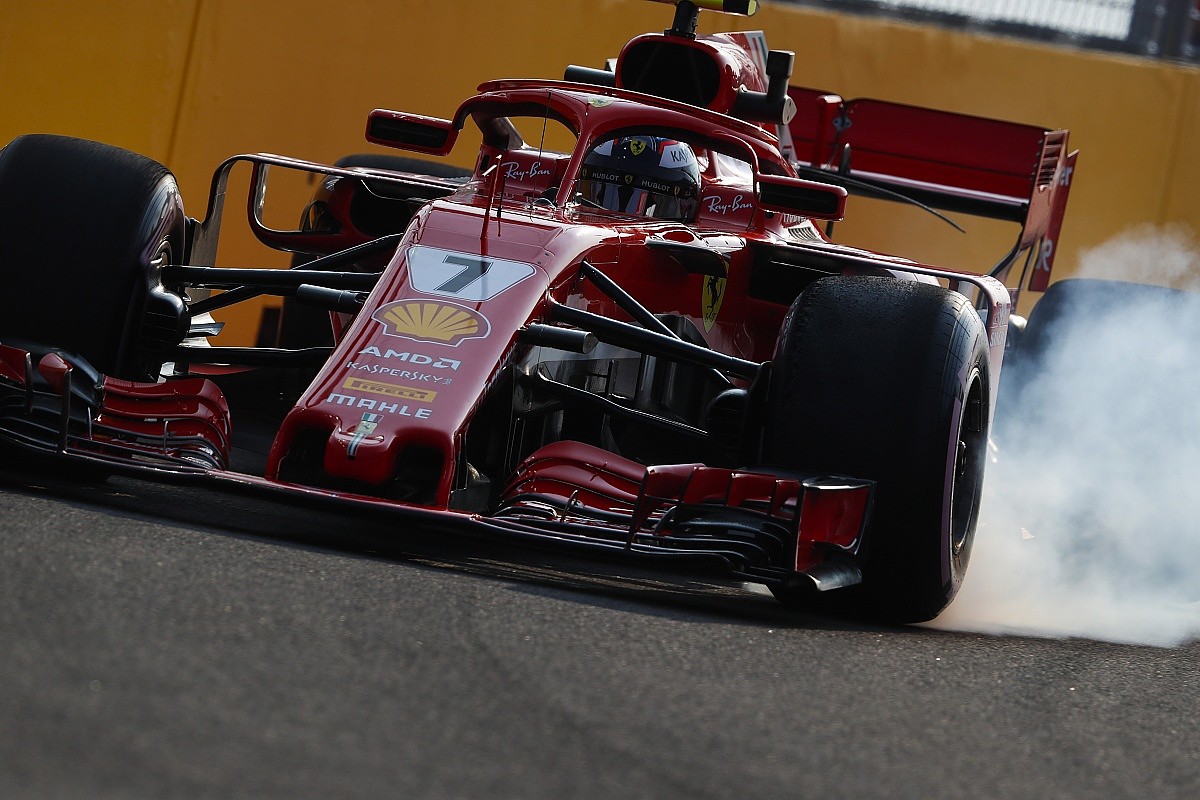 The other danger of random factors is that they risk rendering championships too amorphous.
Sporting storylines are built on the concept of favourites and outsiders - for an upset to be worth talking about it must go against the run of play. If everyone gets a turn, that could prove almost as unpopular as domination.
During the first part of the 2012 season there were complaints that the run of eight different winners in the first eight races was too random.
The complaints were overblown, as the majority of the winners were top drivers in top teams and it made sense, although the impact the Pirelli tyres had on who won and who lost was too powerful.
The only race during that run that was a genuine shock was Pastor Maldonado's victory for Williams in Spain.
That was founded partly upon mastery of the tyres that weekend, but it should be noted that the Williams was a fast car that was largely squandered during the 2012 season, and when Maldonado was on it he was a seriously fast driver who always had it in him to do something like that in the admittedly unlikely event that the stars aligned.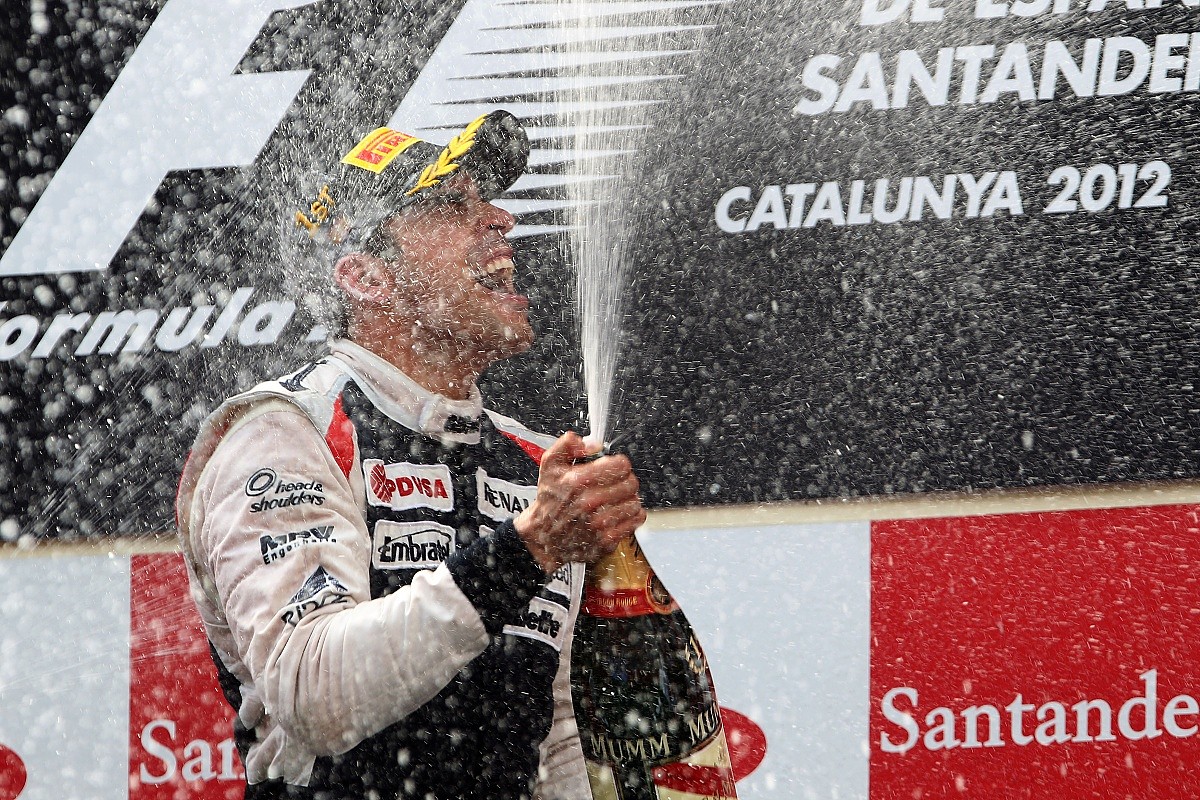 What's more, Maldonado would never have won that race from pole position had Lewis Hamilton's McLaren - fastest in qualifying by 0.578s - not been excluded for an insufficient amount of fuel in his car to in order to provide the post-session sample. Again, there were reasons for it not to happen.
By their very nature, F1 teams want to eliminate randomness entirely and control the variables
But there is a danger that, if you had too shapeless a season people would disengage. This is not an argument for only having three or four race winners from two or three teams, but a reminder that fans also need to know where they stand. That means understanding the pecking order and being able to revel in the unpredictability within that.
By their very nature, F1 teams want to eliminate randomness entirely and control the variables. The vast amounts of data analysis and the engineering might of the teams means there is less scope for going in the wrong direction with set-up or tyre use than there once was.
This is what makes ideas about cutting the amount of in-race weekend data analysis interesting. It would make for a level playing field, and would ask more of the driver's ability to interpret what the car is doing and the engineering team's capacity to make changes accordingly.
That's the sort of methodology that creates the conditions for more unpredictability, but without creating randomness.
But ultimately, it all circles around to the same old problem. The most problematic limiting factor impinging on teams in F1 is resources. An F1 team's ultimate performance potential is effectively the combination of its financial resources, facilities and quality of leadership.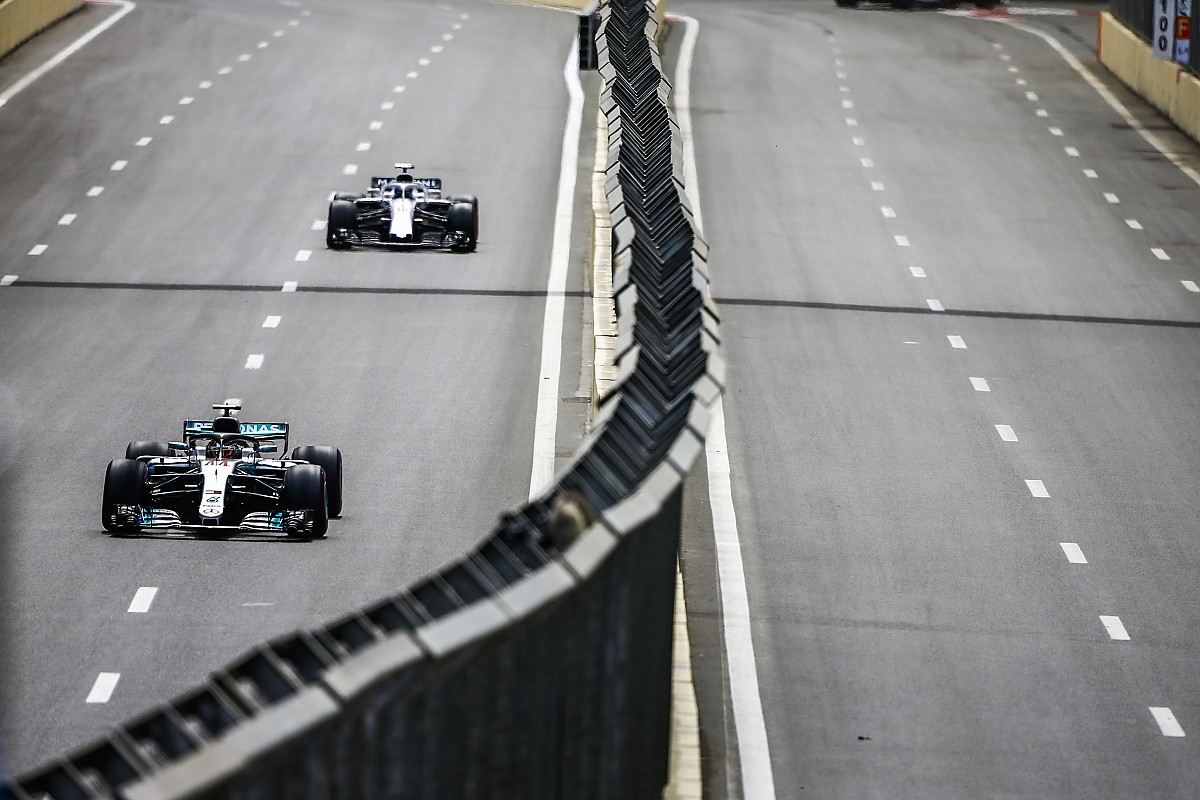 But the most powerful predictor of performance is budget. It's not a guarantee of success, but it is a pre-requisite in current F1. A mid-budget team extracting 99.9% of its potential will always be a chunk behind a big-budget team also hitting 99.9%.
There are ways to mitigate the influence of what spending cash achieves, although teams will always find ways to make greater resources deliver performance.
Unless, of course, you create what is effectively a spec formula, something that superficially sounds appealing but would actually eliminate some of the variables that make for good racing at the same time as cutting the gaps in performance potential.
It's unlikely that the financial disparities, which ensures top teams get more cash than their rivals simply for turning up regardless of results, will be eliminated even if they are slightly mitigated. This means it will be in the technical and sporting regulations that the show will be impacted.
And when it comes to sporting regulations, it is incredibly easy to impact results by introducing randomness. But the rub is that this would be deeply unsatisfying.
Generating true unpredictability, where results differ because of a multitude of variables and decisions teams and drivers have to navigate their way through that can't necessarily be made easier by the brute force of resource, is a much more challenging - although far worthier and more fulfilling - goal.