The protest made by Haas against Force India in Abu Dhabi last weekend was the latest chapter in the extraordinary story of the Silverstone team's 2018 season and, like everything else that's happened, it set a fascinating precedent.
A team protesting the eligibility of the entry of a rival was indeed something new, and the twist was that while losing on the day Haas might well have achieved what it set out to do - which was gain further clarity on whether or not Racing Point Force India is in legal terms a new team.
The case has also highlighted how the FIA in its role as regulator works in parallel with FOM as the body in charge of commercial matters, with a team using the former to pursue a grudge it has with the latter.
The story began at the Hungarian Grand Prix, when it became clear that Sahara Force India would be heading into administration during the summer break. In conjunction with the team, the FIA and F1 began the process of ensuring that two cars would not be lost from the grid - not to mention securing 400+ jobs.
The Concorde Agreement contains a provision that a team that becomes insolvent loses its commercial rights, and Force India risked losing the income it had generated with its two fourth places in the preceding seasons' constructors' championships.
That weekend a document was circulated to teams that in essence asked them to agree that Force India could retain those rights. Some teams took their time, but in the end they all signed. And that apparent guarantee was one of the key reasons why Lawrence Stroll pushed ahead with his plan to acquire the team.
Once administration was under way Stroll's bid was accepted by the administrators, who subsequently claimed that it was the only proposal that involved rescuing the existing team from administration as a going concern.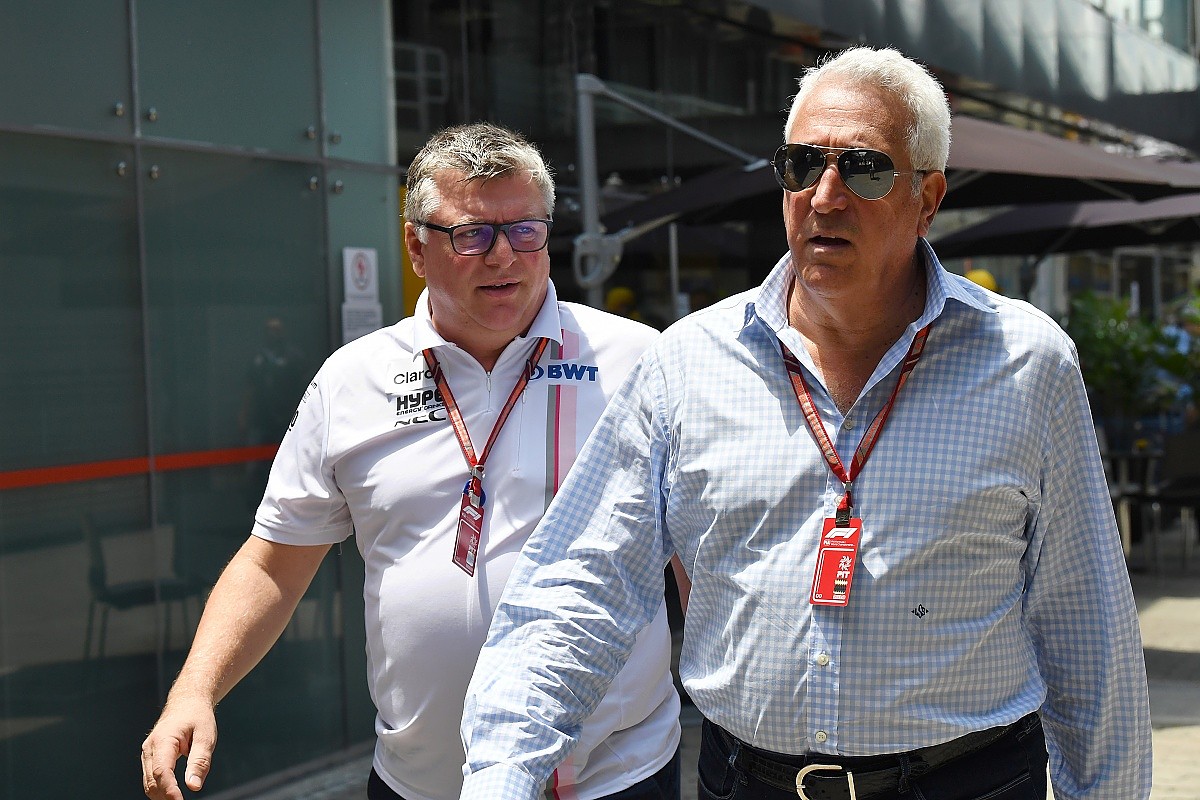 Other potential buyers, presumably recognising that the legal complications involving the claim on Vijay Mallya's shares by a group of Indian banks, proposed a straight asset purchase - in other words buying the cars and everything except the actual company.
During August it became clear that Stroll's Plan A would not work within the timescale. But he had also proposed a Plan B - a straight asset sale like the other bids - and that's what went ahead in the days before the Belgian GP.
A new company was created, and officially a new team. Before Spa the FIA took advantage of a never used provision in the rules to accept a late entry under the name Racing Point Force India, having first excluded Sahara Force India from the world championship. The previous team's points were struck from the record, and the new team started from zero.
New teams usually have to spend the first two years of their existence 'paying their dues' and earning the right to earn what is known as full 'Column 1' prize money. But as part of the complex web of arrangements around Force India's rescue, F1 agreed that this particular 'new' team could keep the commercial rights earned by its predecessor.
"Somehow all these rules are suddenly being cherry picked" Gene Haas
And that's what riled Gene Haas, and led to an uncomfortable discussion at Spa with Stroll. While the other eight teams accepted this development, as the last team owner to go through that financial apprenticeship in 2016-17, Haas felt that if it was a new team Racing Point should do the same.
He also made it clear that he believed the document circulated in Hungary and which his team signed - called the "Budapest Agreement" in last weekend's FIA decision - pertained to Force India keeping its money only if the original company emerged as a going concern, and not in the case of an asset sale and the birth of a new company.
This is the heart of the matter, as Force India remains adamant that the agreement applies in all circumstances. F1 boss Chase Carey, the man responsible for getting the document signed, has apparently had confirmations to that effect from three lawyers who say that Force India should receive its money.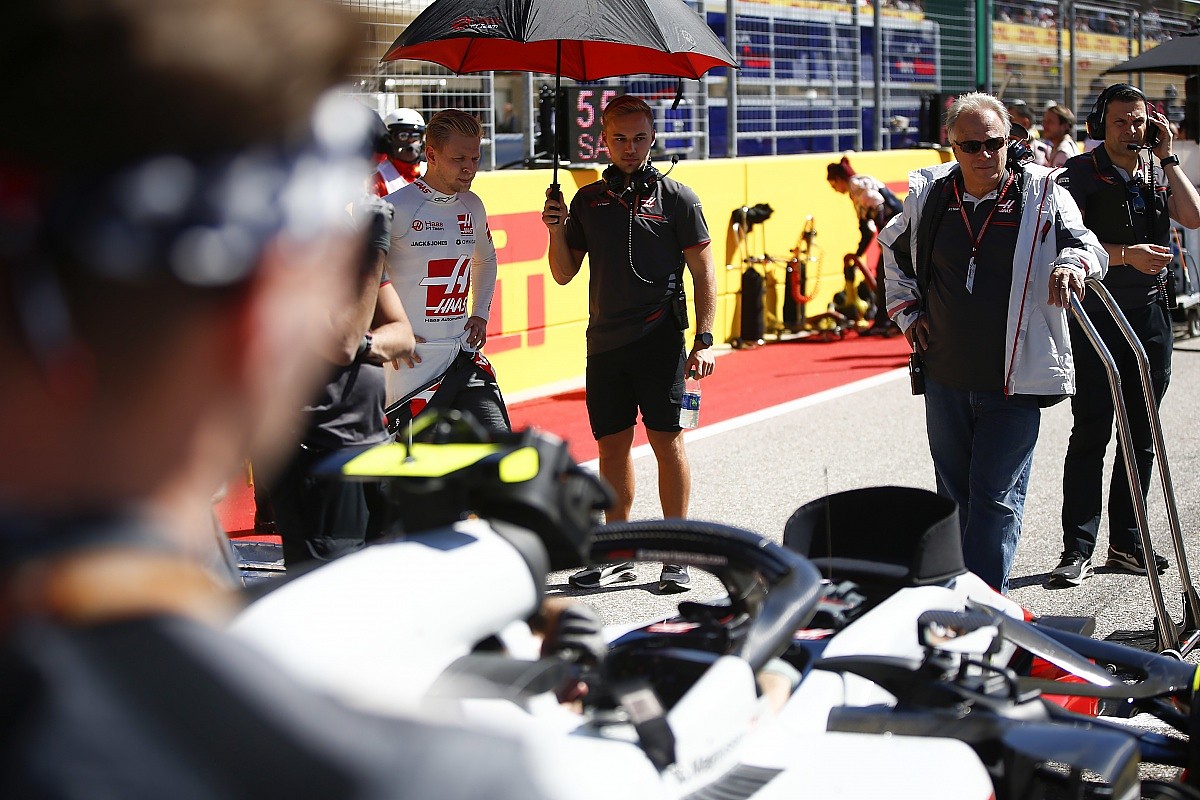 "Obviously when you race cars you race against a set of rules," Haas told this writer at Austin in October. "We have the Concorde Agreement which talks about new teams and how the new teams are supposed to enter the series and what you have to do, and so on and so forth.
"And we just feel that all we want is for rules to be applied fairly and evenly, and with the same amount of balance between everybody. We don't really know what Racing Point Force India is. Is it a new team?
"Their argument is that it is a continuing team, but there's something in the Concorde Agreement about cessation, when a team stops and a new one begins, there are all these rules about constructors and so on and so forth.
"Somehow all these rules are suddenly being cherry picked. 'They're really a new team? We really think they're an old team.' And we're kind of saying, 'Gee whizz, you have to look at the rules, you have to apply them, you have to apply them fairly'. And that's all we want, we don't want any more than that."
It was clear that this was serious business for Haas, who seems to be losing faith in F1 in general - frustrated by the huge gulf in performance between the top three teams and the midfield. He saw the Force India decision as a kick in the teeth.
Since Belgium Haas has been lobbying Carey on the matter. There were whispers of legal proceedings being launched, but the first step was the Abu Dhabi protest - an attempt to test the waters and gain some clarity.
There were two triggers. Obviously this was the last race of the season so the final chance, and secondly as the stewards described how "a significant amount of information was only available to the Haas F1 Team in very recent times".
This took the form of a document that the FIA described as "Deed of Novation and Amendment between FOWC, SLEC Holdings Ltd, Force India Formula 1 Team Ltd (in administration), the Administrators, Racing Point Ltd and Racing Point UK Ltd."
Novation is the process of transferring contracts from one entity to another in cases such as asset sales. This document, officially date stamped November 1 but backdated to the birth of Racing Point, was in effect the official legal confirmation that the new team had retained the commercial rights of the old.
Armed with this information, and with Abu Dhabi looming as its last opportunity, Haas informed the FIA in advance that it would protest the Force India cars.
"They wrote a letter to the FIA, a week or a week and a half ago, saying if this isn't going to be resolved by the time Abu Dhabi happens they are going to protest us," said Force India team principal Otmar Szafnauer. "I just didn't know in what way the protest was coming."
Force India did at least have sufficient warning to ensure that its legal team was briefed and present in Abu Dhabi, while the FIA administration department - a third party in this case - was also able to prepare.
The dual protests, made in tandem against the cars of Sergio Perez and Esteban Ocon, were lodged with the stewards on Thursday. In essence Haas alleged that the Racing Point Force India team was not a constructor, and not eligible to enter its cars.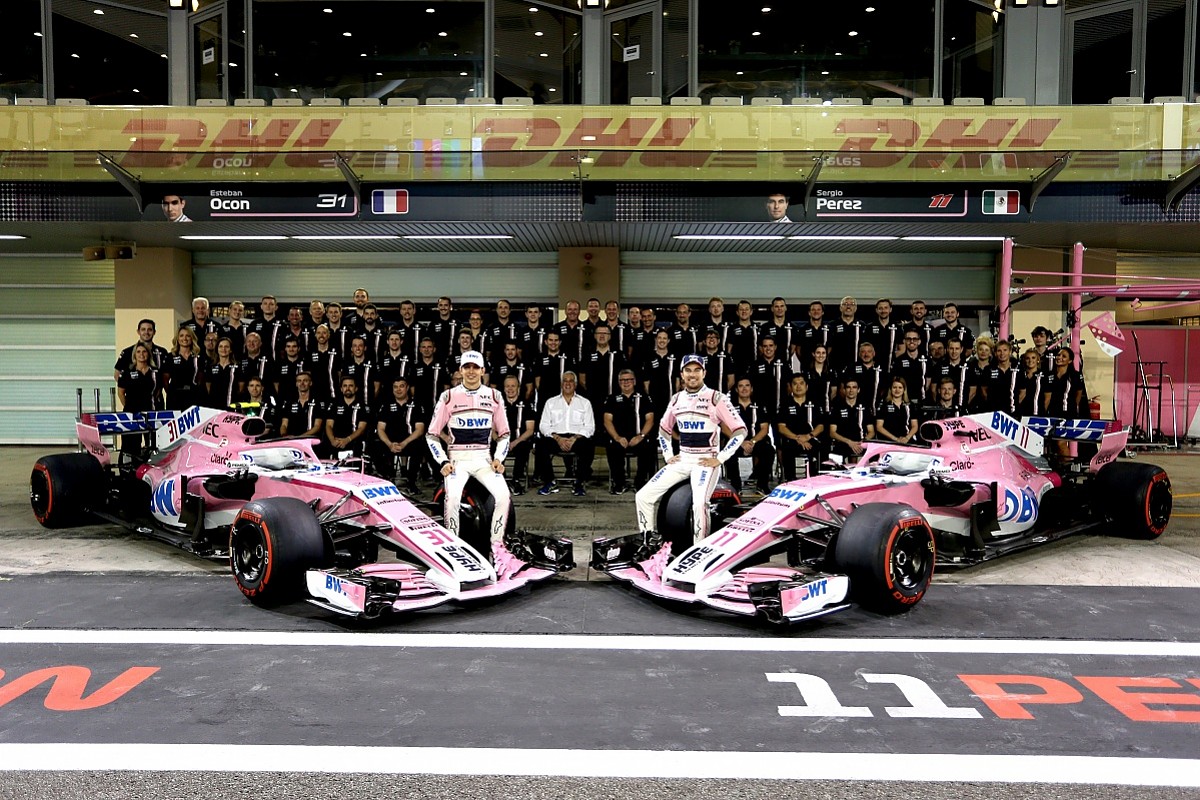 It was a highly unusual step, and one that Force India challenged when proceedings got under way. Was one team really allowed to challenge the outright eligibility of another?
The stewards referred to the FIA International Sporting Code and decreed that a competitor has the right to protest against the entry of a competitor or driver, as long as it did it within two hours of the closing time of scrutineering.
Once that was clear, Haas was able to explain its case. In essence it claimed that the new team was using a car designed and manufactured by its predecessor.
More specifically its case related to "listed parts," basically the chassis and bodywork, which cannot be sourced from another competitor. The rules state a team can "only use listed parts which are designed by it".
They also say that "the obligation to design and use listed parts shall not prevent a competitor from outsourcing the design and/or manufacture of any listed parts to a third party".
But the rules add that "such third party shall not be a competitor", and "such third party shall not be a competitor or a party that directly or indirectly designs listed parts for any competitor".
This is of course exactly how Haas itself operates. It buys non-listed parts such as suspension from a competitor in Ferrari, while its listed parts are supplied by Dallara - which is not a competitor and doesn't supply any other teams.
"This kind of thing happens all the time. The only difference is this happened mid-season" Otmar Szafnauer
"It's really, really simple," says Szafnauer. "If you buy designs and IP from an entity that is not a participant in F1, that's allowed. What's not allowed is to buy from another participant that is in F1, unless the parts are non-listed.
"And Haas employ that as well, they buy from Dallara. They don't design themselves, they don't make themselves. That is allowed. And we've done exactly that with Sahara Force India, that isn't racing anymore."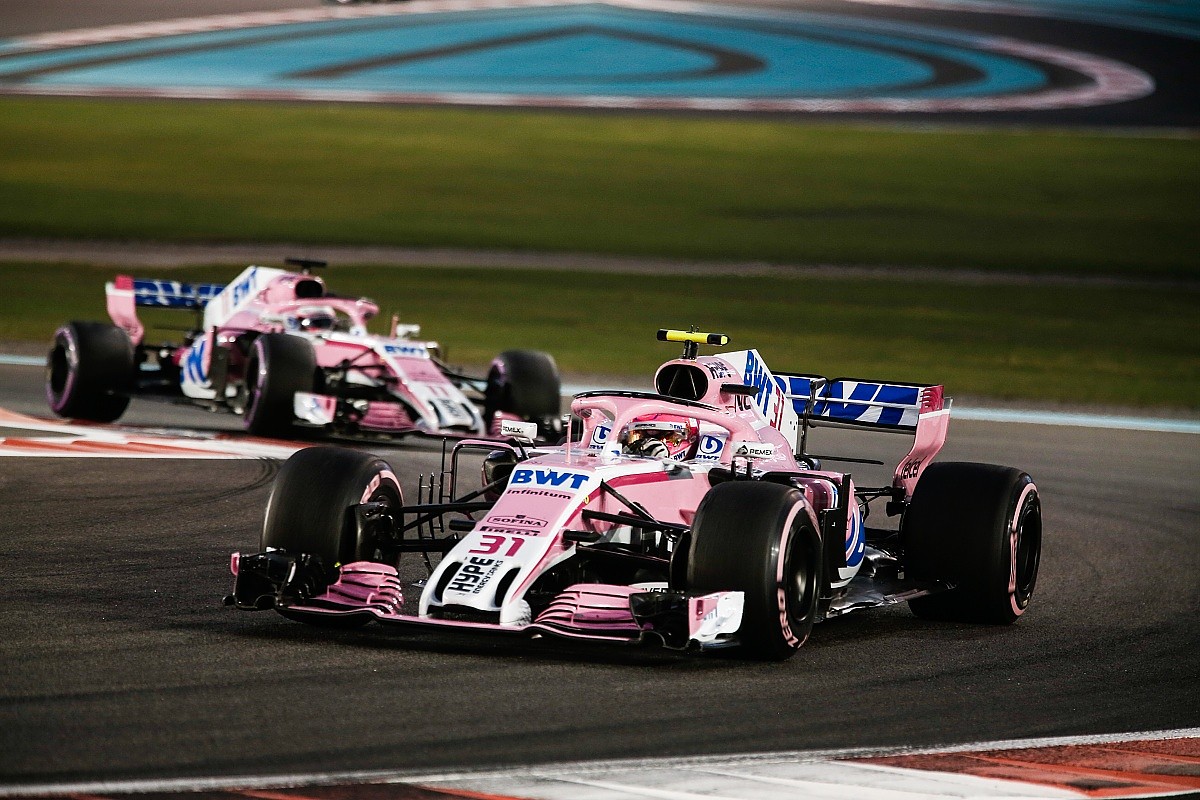 Haas didn't view Force India in the same light, as its protest "argued that RPFI did not design the listed parts and alternatively did not outsource them", and "also asserted that the definition of 'competitor' should be construed to include previous, existing or excluded competitors".
This was an interesting take, and one that Force India challenged.
"When Renault bought Lotus I'm sure that the next year's car was not 100% new," said Szafnauer. "They used some designs that were there from the Lotus days. You don't redesign pedals or steering columns every year. So this kind of thing happens all the time. The only difference is this happened mid-season."
That's not entirely relevant, given that in previous cases the team changed names but it was still the same company, and the same entry.
But the stewards made the key decision that the Sahara Force India team "ceased to meet the FIA definition of both a competitor and a constructor on 16 August 2018 when all of its assets were sold. At that point it no longer possessed the resources to meet its obligations as either a competitor or constructor."
They added that "in relation to the definition of 'outsourcing' that there is no regulatory support for the argument that outsourcing of listed parts cannot come from a former or excluded team".
It was on this basis that the stewards decided the Racing Point Force India entries were legal. So the twin protests were dismissed, and in theory Haas lost.
Yet contained within the decision was a ticking timebomb, a conclusion that clearly could have some legal weight should Haas take the matter further.
The stewards noted that "in relation to the submission by the Racing Point Force India F1 Team that it is not a new team, the stewards decide that the Racing Point Force India F1 Team is indeed a new team.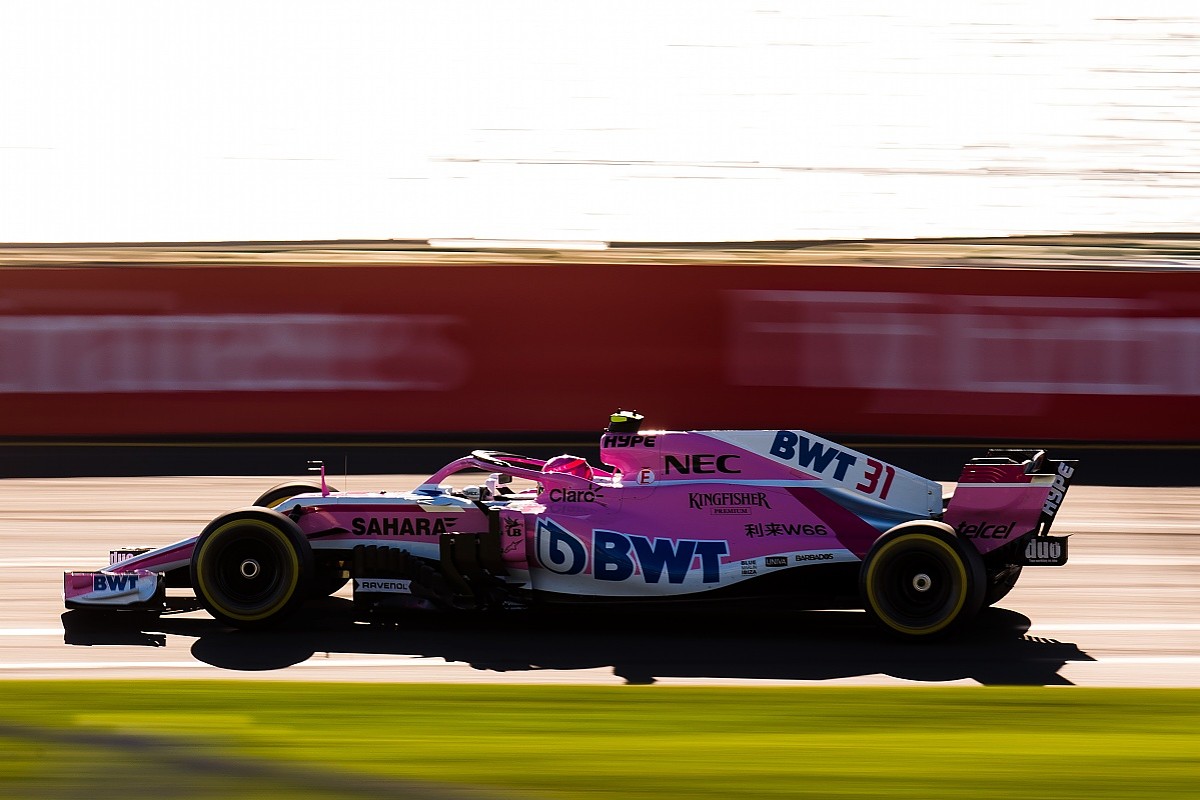 "It is a separate and different legal entity to the Sahara Force India F1 Team and it holds a different ASN competition licence issued by the MSA of Great Britain and a different FIA superlicence. Therefore, it cannot be considered as the 'same team' as the former Force India."
So Haas now has a piece of paper that it may be able to use to back up its claim that Force India should not keep the old team's money, although to be fair the new entry aspect was also well covered when the Spa stewards first accepted it.
That was not the only positive for Haas. The stewards noted that the Force India legal representative had "further argued that the so-called 'Budapest Agreement' to which Haas is a party, was, in effect, a waiver to any right to object to or protest the new arrangement".
But having considered that they decided "that the assertion that this document waives the right of the Haas F1 Team to object to an entry is not consistent with the wording of that agreement but in any case, as submitted by the FIA, because the FIA was not a party to the agreement, it has no relevance in regulatory matters".
The first part of that paragraph is intriguing - in questioning the wording it is a formal dismissal of the claim that Haas had agreed that a new Force India team could keep the commercial rights of the old.
So what happens next? Haas filed a notice of an intent to appeal, which is the usual procedure to buy 96 hours of thinking time. The team has until Wednesday morning to decide whether to lodge a full appeal and repeat the whole procedure at a higher level, namely the FIA Court of Appeal.
Meanwhile there's still a possibility that Gene Haas could pursue a legal challenge. Given his obvious frustration, and desire to obtain what he sees as justice, he may yet be willing to take that route. It remains to be seen whether the judgements outlined above carry any legal weight.
"We don't want to see Force India go away," Haas said at Austin. "But we did everything according to the book [entering F1], and we certainly don't want someone else sidestepping everything we did over two years, and breaking the line."