Max Verstappen is Formula 1 box office. The driving brilliance. The aggression. The total self-belief. The bubbling anger when things don't go his way and the rough edges to this brilliant diamond are the very things that should make the championship's commercial chiefs sleep comfortably at night.
Whether you love or hate him for his exploits on- or off-track (and in FIA garages), that everyone holds an opinion is what makes him so utterly compelling. As with many a great legend of the past, he is never far away from being at the centre of a major story.
At the start of this year it was for doing everything wrong. In the middle part of this year it was for everything he felt Renault was doing wrong. And now, up until lap 44 of the Brazilian Grand Prix, it was for everything he was doing right.
But in a crazy moment of madness at Turn 2 - where Esteban Ocon should not have been fighting the race leader, and Verstappen should have perhaps been slightly more cautious with a backmarker - everything changed, and Verstappen found himself at the centre of another storm.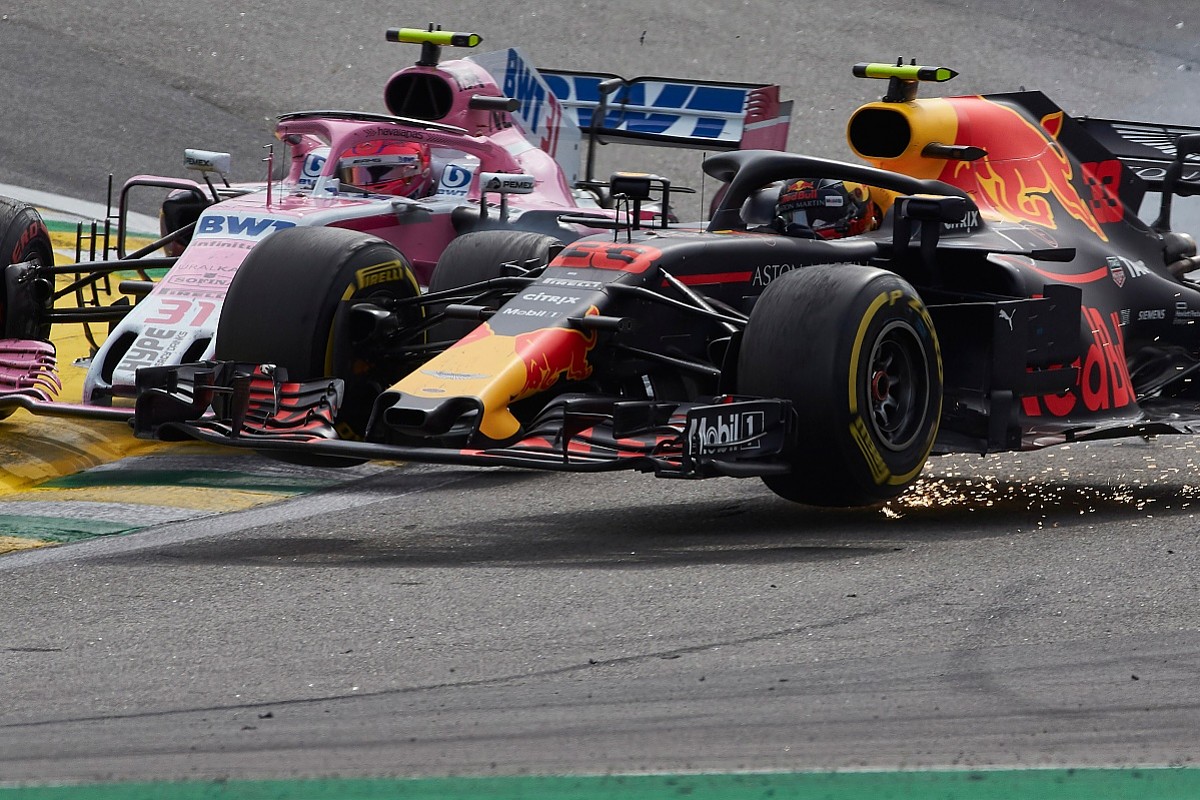 The confrontation with Ocon in the FIA garage, perhaps made all the more dramatic because of the reality TV feel of the shaky camera that captured it, has served yet again to fire up Verstappen's fans and his critics. Whether you view him as a villain or a hero should not really matter to F1 chiefs: he is the medicine the championship needs right now as it bids to silence alarm bells about the spectacle.
"I'm a winner. To get taken out like that, and to get a stupid response from his side as well, I was not happy about that" Max Verstappen
It is quite fitting that on a weekend when F1's bosses, drivers, and teams met for a series of meetings to discuss ways of making it better, Verstappen showed them that an enthralling grand prix can't solely be created from less tyre degradation or forcing an extra pitstop.
Instead, it comes from letting drivers such as Verstappen run free and show their true colours. Unleash them in challenging circumstances; throw some curveballs in there and then scoop up the adrenaline comedown afterwards.
That Verstappen felt he needed to sort things out with Ocon mano-a-mano isn't something for which he should be exiled. It wasn't his greatest moment, but it at least showed how much winning means to him. Better that than a boring PR machine who couldn't care less where they finished and then reels off their sponsor names.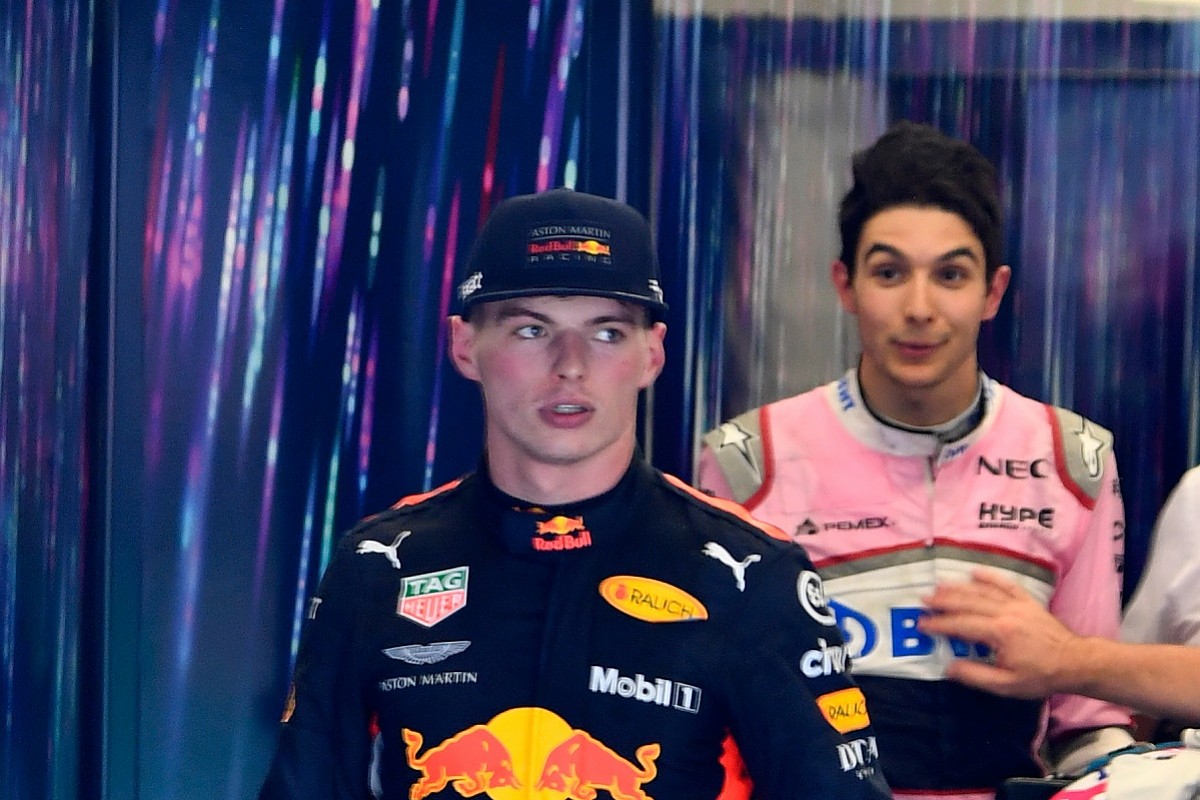 Verstappen certainly isn't pretending to be anything he is not. The tough guy mentality that earned his father the 'Jos the Boss' nickname clearly runs in the genes.
On Sunday night, even after being summoned to see the stewards over the garage incident, he was brilliantly unrepentant.
"We are all passionate about the sport, right? It would be odd if I would shake his hand," he told Sky.
Asked if he regretted shoving Ocon, he said: "No. I'm a winner. To get taken out like that, and to get a stupid response from his side as well, I was not happy about that."
That it was Ocon - a long-time rival who beat him to the European Formula 3 crown in 2014 - that tangled with him perhaps made things worse, because there is history there.
Ocon recently recounted how what happened at Interlagos is pretty tame compared to some of the antics that the pair got involved with in the past.
"The first year I met Max, it was 2010," said the Force India driver. "I remember one heat in Italy, in international races, he squeezed me onto the grass and the next heat I pushed him off.
"The following race I was running a new engine, so I had very low speed. He arrived and smashed me in the back in practice, destroying my go-kart! So it was a big rivalry. It has always been like that and he always has been a bit furious like that.
"He came to me on the plane the other day and said: 'You remember when I crashed into you?' And I said 'yeah, fuck I still remember, I still feel it [pointing to his back]'. We laugh a bit about it now, but back in the days it was the big rivalry."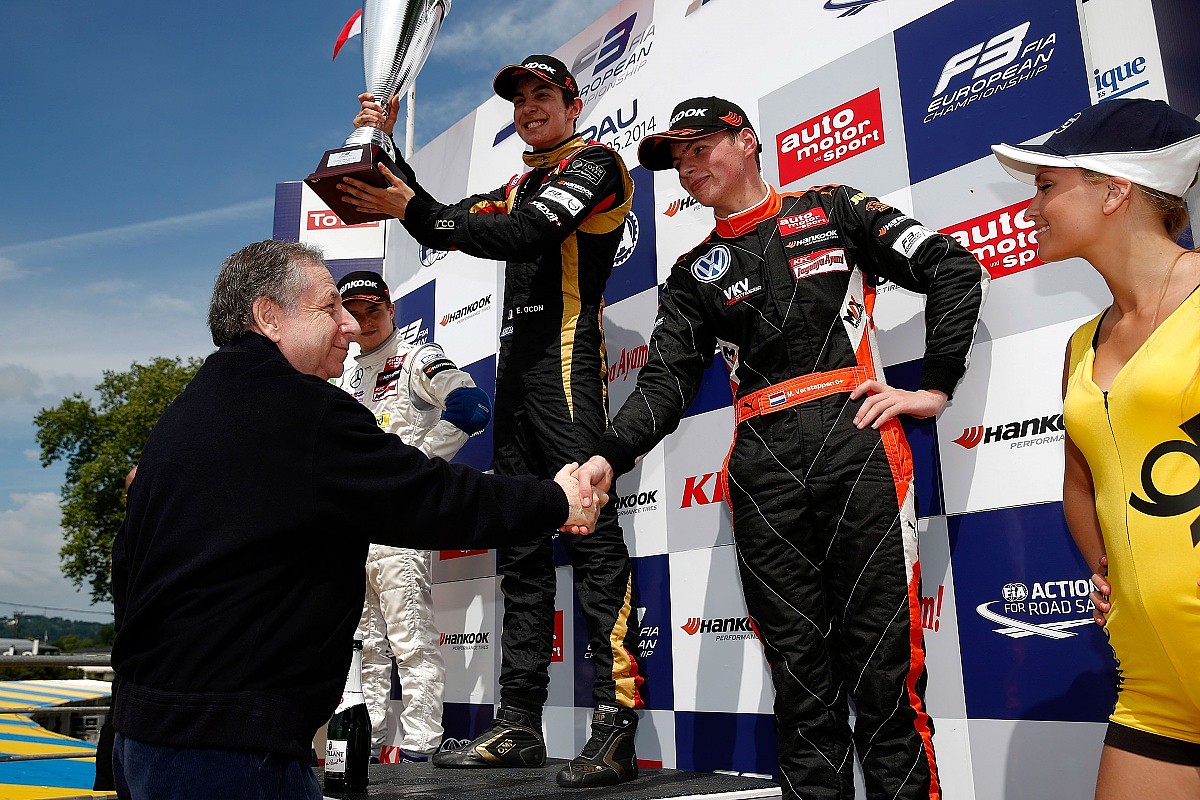 When Verstappen confronted Ocon in the garage, and pushed him in response to the Frenchman's cheeky 'I was faster' explanation, it was inevitable that there would be calls from some for the book to be thrown at him.
We want an F1 where winning comes from blood, sweat and tears, and defeats are so painful that the losers sometimes get angry
But while we don't want F1 to descend into the realms of WWE and for wrestling matches to become a regular occurrence, a few pushes in the chest - behaviour that does not cause anyone to bat an eyelid in football and rugby - are a world away from the violence of an actual punch to the head or a kick.
Is it really such a bad thing when drivers let emotion get the better of them in the heat of the moment? Isn't the attraction of live sport that it isn't scripted, that the unexpected can happen at any moment and sometimes its biggest stars lose their temper?
Memories of similar incidents over the years aren't looked back at in shock and shame. Instead, Nigel Mansell holding Ayrton Senna by the throat after their crash at Spa in 1987, Senna swinging for Eddie Irvine, Senna having Michael Schumacher up against the wall during a test after various run-ins during 1992, or Nelson Piquet and Eliseo Salazar at Hockenheim in 1982 have become part of the narrative of F1's fine drama.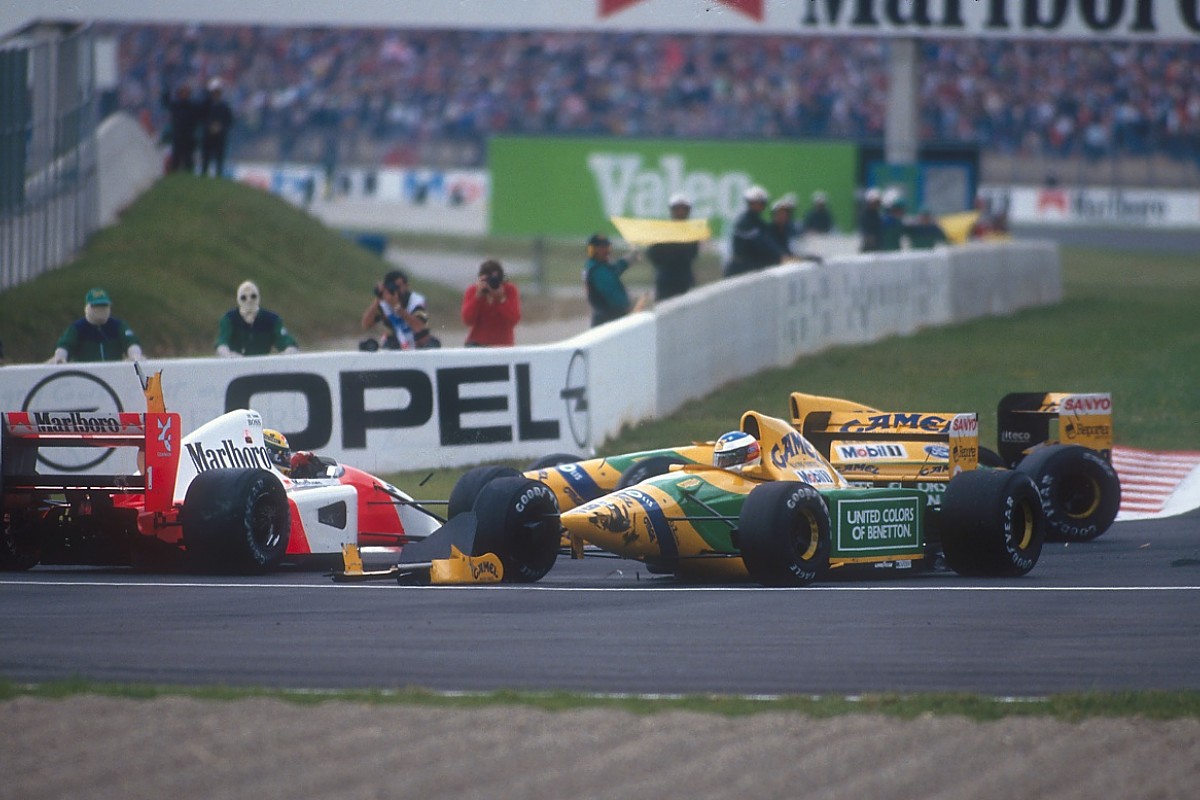 When Fernando Alonso (Singapore 2017) and Daniel Ricciardo (Austin 2018) punched holes in the wall of their drivers' rooms it came from the same anger of frustration. It is nothing to be ashamed of.
Mark Webber was spot on when he tweeted that he'd "seen worse at a pre-school fete" and felt that stewards and the FIA risk "killing the emotion", suggesting that F1 wants "gladiators" over "choir boys".
F1 must not clip Verstappen's wings. We want him to be the dramatic force that he is right now. We want an F1 where drivers like him are the stars, where winning comes from blood, sweat and tears, and defeats are so painful that the losers sometimes get angry.
The day the drivers don't care, shrug their shoulders and accept it with a smile is the day many fans will switch off.
Races shouldn't be dominated by chatter about tyre working ranges, graining or the number of pitstops. Instead, we should all be talking about drivers clashing on and off track with each other; even if sometimes it gets ugly.
Gladiators not choir boys any day.