Disinterested, disengaged and disproportionally popular, Kimi Raikkonen is one of the great puzzles of modern Formula 1.
He offers nothing to the media, yet remains one of the most powerful sources of interest. He has one of the most underwhelming recent records of any driver on the grid, yet is immune from the criticism that ravages others. He is withdrawn to the point of being standoffish, yet fans think his words and actions are gold dust.
Raikkonen's exit from Ferrari at the end of the year at least ends one frustrating part of the Kimi conundrum. No longer will anybody need to ponder why he is still in a seat any other driver would likely have lost by now.
Raikkonen's enduring popularity is a curious anomaly. He is difficult, has a tendency to give short answers with little consideration, and relies on the same phrases and soundbites to get by. That has led to a few amusing TV clips and radio messages, which has helped him obtain an odd cult-hero status in F1 and is probably to blame for his protection from the sort of judgement the likes of Stoffel Vandoorne or Marcus Ericsson or Brendon Hartley have been hit with this year, if not before.
Unfortunately for Raikkonen, even Ferrari has run out of patience. Charles Leclerc is in, Raikkonen is out, and the fact he has sought refuge at Sauber, to prolong his stay in F1 for two more seasons, shows leaving Ferrari was absolutely not the driver's choice.
The cruel irony for Raikkonen is in the timing of Ferrari's decision. Ferrari could have easily justified this call at the end of 2015, after he was blitzed by first Fernando Alonso and then Sebastian Vettel. It could have done the same last year, as Vettel led Ferrari's title challenge against Mercedes, while Raikkonen's limp effort was barely enough to beat the Red Bulls.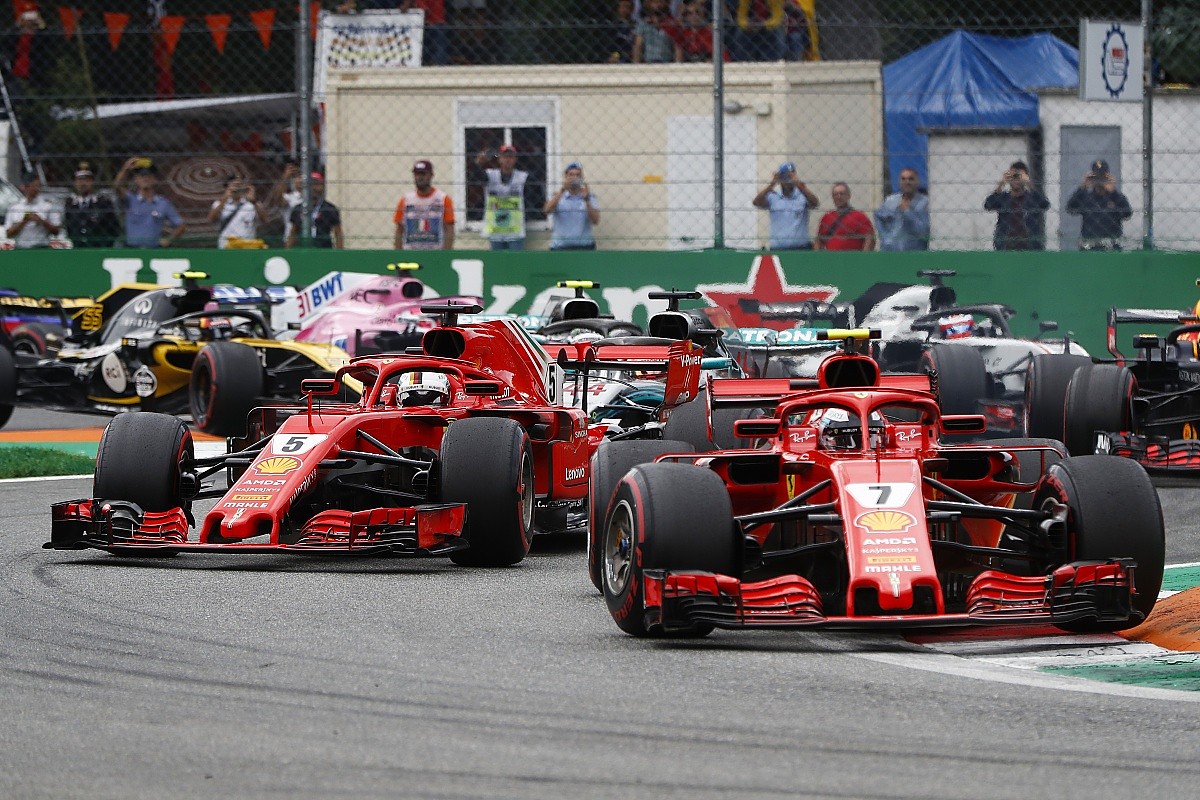 Instead, Ferrari has shown him the door during a season in which he has been much stronger. His peaks have been higher, and he is third in the drivers' championship - ahead of the second Mercedes of Valtteri Bottas - and by every significant measure this is his best campaign since rejoining Ferrari in 2014.
Mercedes' own driver dilemma, keeping Bottas alongside Lewis Hamilton at the expense of its rising star Esteban Ocon, shows how difficult it can be to manage a young driver's promotion when you have two drivers doing the business in the senior team. But Ferrari has decided that Leclerc is the better bet in the short-term as well as the long-term. That speaks volumes for what it thinks Raikkonen is capable of beyond 2018.
Raikkonen is secure to the point of being boring, simple to the point of being average - the ultimate safe pair of hands
Ultimately, Raikkonen's mini-resurgence has not been enough. Perhaps, because the bar was not set very high, this feels like a negligible gain in the grand scheme of things. Raikkonen has trailed his team-mate by more than 100 points in three of the last four years. Though the deficit does not look as dramatic this season, Raikkonen is still yet to win a race - and comparing his 2018 numbers with Vettel shows the gulf between the two remains.
Raikkonen has led 45 laps across four grands prix; Vettel 341 laps across nine. Raikkonen does have more podium finishes - nine, to Vettel's eight - but only one pole, at Monza, to Vettel's five. Most importantly, Vettel has five wins. Raikkonen's last success remains his 2013 Australian Grand Prix victory with Lotus.
One of the most damning numbers is Raikkonen's qualifying form. He is 0.263 seconds slower than Vettel on average, with only Ericsson (to Leclerc at Sauber) and Vandoorne (to Fernando Alonso at McLaren) faring worse. Vandoorne has been dropped, while Ericsson's future hangs in the balance and he is considered by many to not be worthy of staying in F1. That's the sort of company Raikkonen now keeps on pure pace. Why not in wider conversation?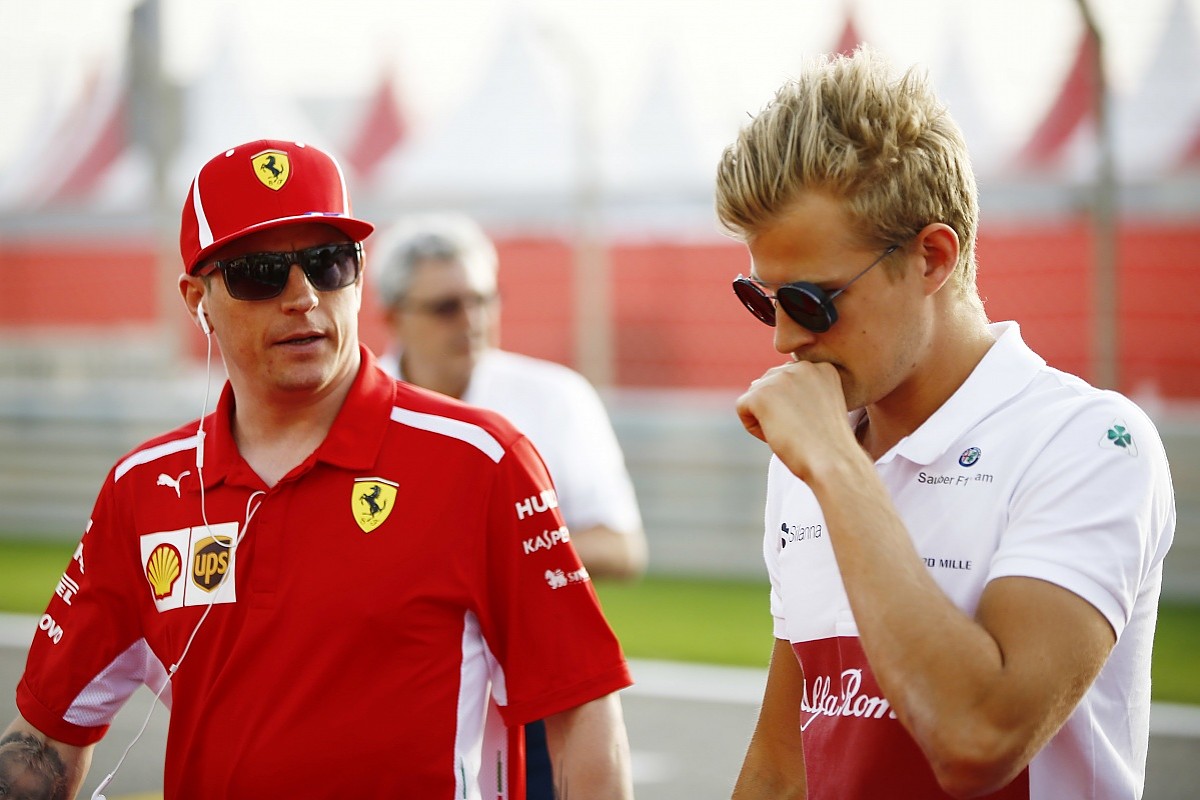 Raikkonen's qualifying record is solid, but nothing else. His efforts on Sunday are exactly the same - look at his opening-lap record, which stands at 33 races (Abu Dhabi 2016) since he ended a first lap in a better position than he started. Whether it is in a qualifying session or a race, Raikkonen is secure to the point of being boring, simple to the point of being average - the ultimate safe pair of hands.
That has appealed to Ferrari for some time, since he got his act together following a dismal comeback year with the team's bad 2014 challenger. Giving him the benefit of the doubt for that woeful season, Raikkonen has performed more respectably at his supposed task: help Vettel do the business.
Yet even Ferrari wants to fight for titles more than it wants simplicity and security in its line-up, and Raikkonen's tepid form interrupted by sporadic bursts in performance have worn out the patience at Maranello.
Imagine the frustration within Ferrari when, after its former chief Sergio Marchionne made the call to replace Raikkonen with Leclerc, Raikkonen suddenly went on a five-race podium streak. Where was that in Monaco, where Vettel hounded Daniel Ricciardo for the win, or in Canada where the German took a mighty victory? Why was it not present when it counted?
Raikkonen is often credited for being good at developing a car, or helping get the most out of Vettel, but a driver needs to be judged on his merits as an individual as well. His feedback may be good, but he is clearly limited in what he can do with the car he helps produce.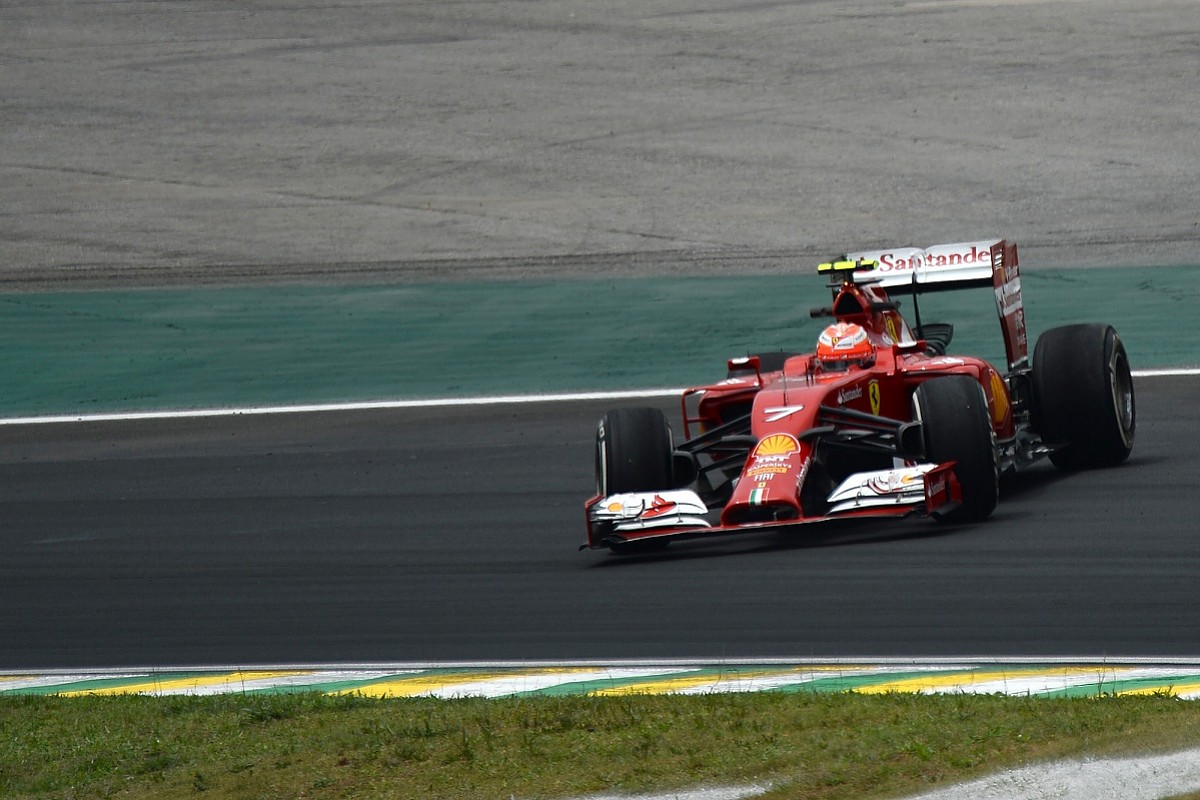 He may still feel he's good enough to race in F1, and as a world champion he is an asset to the grid. But is he good enough to be at Ferrari? He hasn't been for some time. Yes, Raikkonen has been an overall upgrade on Felipe Massa, but he was terrible in 2014 and took comprehensive beatings from Vettel in '15 and '17 - other drivers have been dropped for less, just ask Vandoorne or Daniil Kvyat.
It is difficult to view Raikkonen's exit from Ferrari as anything but overwhelmingly correct. It's right for Ferrari, which gets a highly-rated young driver who should produce the goods and go on to lead the team for years to come.
It's right for F1, because it promotes a major talent to a top seat and removes a mediocre performer from centre-stage - although there could yet be a negative consequence if it turns out Raikkonen going to Sauber denies Antonio Giovinazzi, another highly-rated young talent, the full-time F1 debut it looked like he would earn.
A Raikkonen victory before the end of 2018 would be a great story but it would not show that he deserves to still be in a top-line F1 car
Being generous, you could compare Raikkonen to Bottas and say that in a straight fight between the number twos, Raikkonen is doing the better job. But the points table lies.
Bottas had to trade a win for a DNF in Azberaijan, a second for a sixth in France and a likely podium for a DNF in Austria. He also lost points because of strategy in Britain and Hungary, then started at the back in Belgium because of a grid penalty.
Even if you factor in Raikkonen's own setbacks - retirement in Bahrain, Spain and Belgium - Bottas comes out ahead. Especially when you assess how well he compares to Hamilton in qualifying. The gap between the two is just 0.086s in Hamilton's favour on average, one of the smallest differences on the grid, and would be even better but for Bottas's anomalously bad Monza effort.
It's hard not to feel some sympathy for Raikkonen, even if it's purely restricted to the fact he just qualified on pole for, and nearly won, Ferrari's home race in Italy. But in reality it's just another near-miss to add to the collection, another example of Raikkonen nearly being good enough to do the job, but not quite.
A Raikkonen victory before the end of 2018 would be a great story but it would not show that he deserves to still be in a top-line F1 car. It would not prove his career is enjoying an Indian summer, or that Ferrari is wrong to be axing him. These are all part of the fallacy that Ferrari is where Raikkonen deserves to be.
A victory would just be is a reminder that Raikkonen can be good enough to do it, but is not good enough to do it as consistently as required to justify driving for one of F1's best teams.
It's about time Raikkonen moved to a place more fitting of his fading powers.