The saga of the Ferrari ERS system has been both a fascinating case study into how the FIA deals with suspicions stirred up by rival Formula 1 teams, and also an intriguing insight into just how much pressure the Maranello outfit is piling on Mercedes this year.
The two teams may now be unlikely pals and fully aligned when it comes to politics, but with matters on track, there's still a bitter rivalry.
After three years of dominance, and what ultimately turned into a comfortable title win last year, Mercedes is under the cosh. Lewis Hamilton currently enjoys a 14-point lead in the world championship, but had Sebastian Vettel not been punted off by Max Verstappen in China, the German would now be in a stronger position.
Ferrari's consistent pace, especially in qualifying, has caught the attention of Mercedes. To Brackley and Brixworth, it simply doesn't compute - which led to questions being asked about just what Ferrari is up to.
One way to pursue any doubts about legality is to involve the FIA. There are two ways to do that - via a formal enquiry, or by simply knocking on Charlie Whiting's door in race control, and having a quiet word.
We saw an example of the former just prior to Monaco. It's a routine procedure for a team that suspects that a rival is doing something borderline, or has doubts about the legality of a specific part or aspect of another car, to write to Whiting. The usual wording is along the lines of, "If one was to do this, what would be your opinion?"
Whiting then sends a reply that is copied to all teams, and to which everyone is expected to adhere - although the race stewards have the final word, should there be a challenge.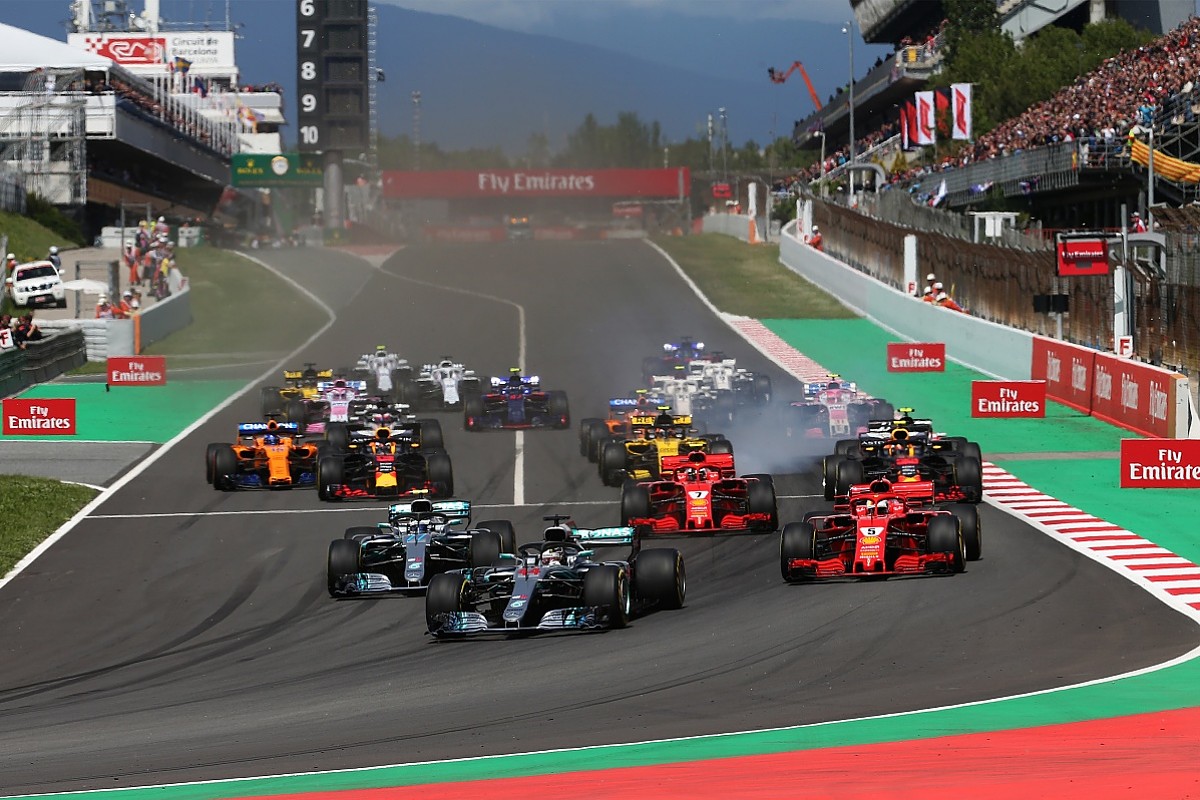 Shortly after the Spanish Grand Prix Mercedes generated just such an enquiry on the subject of oil burn. Senior Mercedes High Performance Powertrains man Chris Jilbert asked whether oil in the turbo system should be included under the recently tightened rules on consumption, and pointedly added that "I am happy for your feedback to be circulated to all power unit manufacturers". Whiting replied in the affirmative.
Mercedes insists that it had spotted a potential loophole in the wording and simply wanted to close it. But it doesn't take much imagination to suggest that the note was also a shot across Ferrari's bows.
In contrast, the more-recent ERS saga was an example of the informal-word-with-Whiting approach. Mercedes had some questions about how Ferrari operates its power unit, and specifically how its unusual twin battery arrangement delivers energy.
Mercedes insists that it had spotted a potential loophole in the wording and simply wanted to close it
Those doubts were sown in part by former Ferrari engine engineer Lorenzo Sassi, who was ousted last summer and joined Mercedes earlier this year. In addition, teams keep a close eye on rivals through GPS data and so on, and as such have a pretty good idea of how much power is being deployed, and when.
It is understood that the initial enquiry to the FIA came from HPP, and it was followed up by Mercedes technical director James Allison, himself an ex-Maranello employee of course.
"It was just one of those normal conversations you have with somebody," says Whiting. "'We think Ferrari may be doing this and this because of that,' and we went and checked. And we thought 'they could be doing that, let's have a check and make sure'. It took us a little while to get to that.
"It's a pretty routine thing for people to come to us, especially when they've had staff members come from another team. Don't forget, Lorenzo's information is at least eight months old, which in F1 terms is quite old."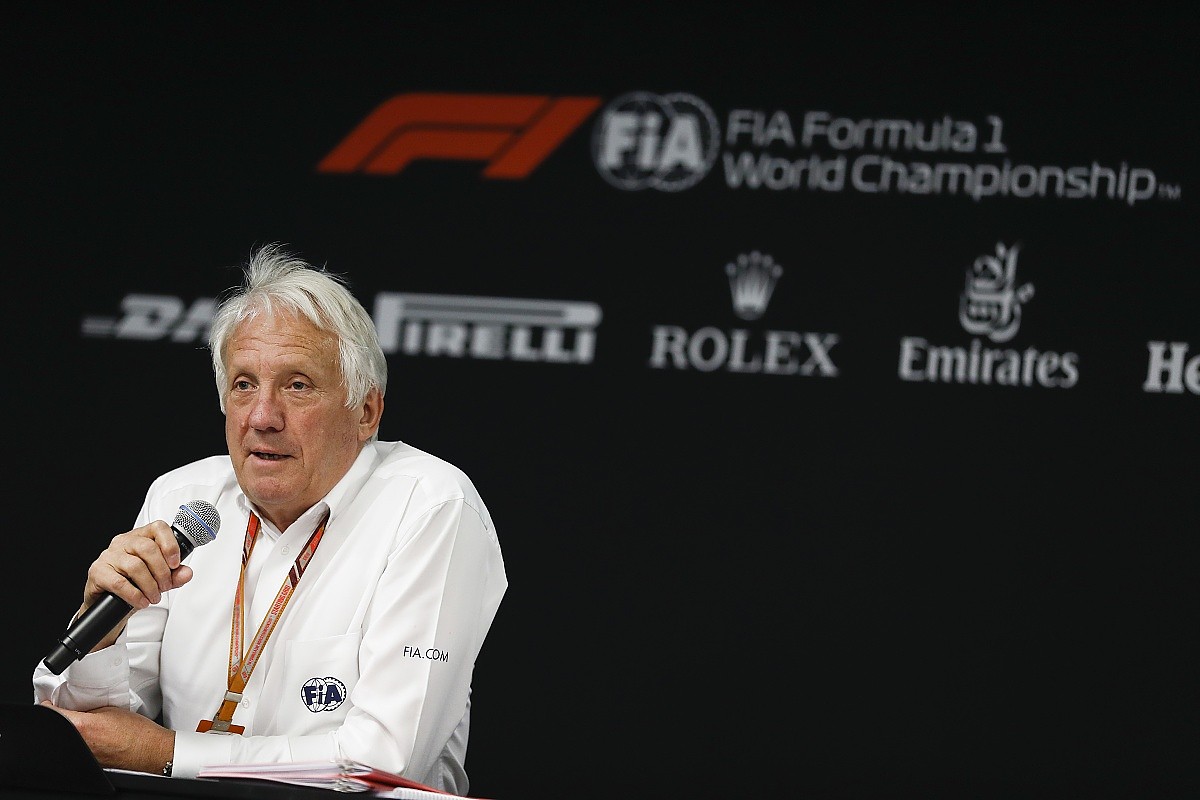 The FIA began to take a closer look at Ferrari's battery system in Azerbaijan, and that process continued at Barcelona. As is the way of these things, there was no formal communication on the matter either with rival teams or the media - it was just a routine investigation.
Often it never reaches the public domain, but on this occasion, some details did emerge, and not from the Italian side of the equation. Soon stories were circulating to the effect that 'Mercedes thinks Ferrari was bending the rules', with the implication being 'why doesn't the FIA do something about it?'
"Of course we're aware that the story has got around a bit," says Whiting. "It's like wildfire through the paddock. I don't think it was justified."
In Spain, there was a fuss over the Ferrari halo mirror winglets, a very visible attempt by the team to push the boundaries of the regulations. The winglets were quickly outlawed by the FIA, but in the grander scheme of things they represented just a blip on the radar relative to the potential implications of the battery story.
Meanwhile, the FIA was quietly getting on with its job. The difficulty was that this was a very complex issue for Whiting and his team, and the clock was ticking.
"I prefer not to use the word investigate," says Whiting. "We really have been trying to get to the point where we are entirely satisfied that the power being delivered to the MGU-K is correct. It was difficult to explain exactly what we were seeing - that's what we kept going through with Ferrari - because it's a very complex and totally different system to anybody else's.
"And in much the same way as we do with other bits of the car, we have to understand these things, it just took us a bit longer to understand what was going on. Their duty is to satisfy us that the car complies, but they were finding it hard too."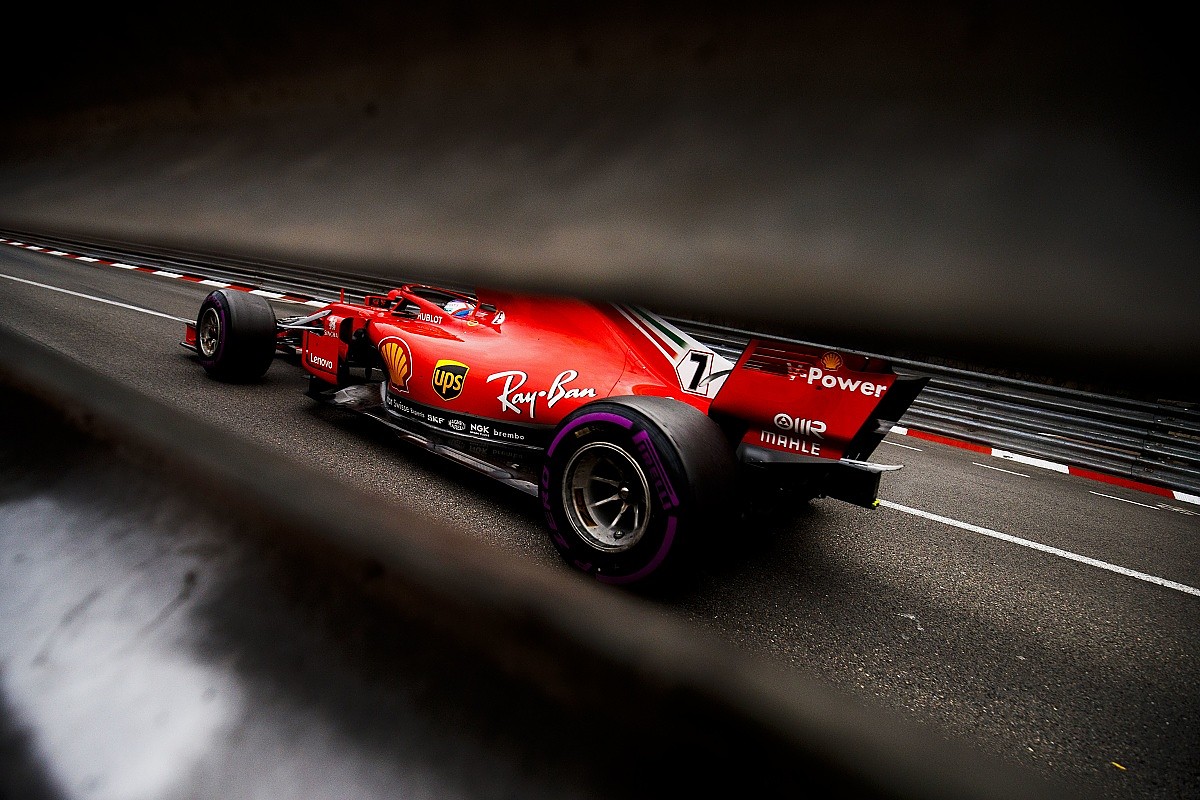 By Monaco, the FIA had a firmer grasp on the matter, and through Thursday practice it kept a close eye on the works Ferraris, and the customer cars.
"By the time we got to [Monaco], and looking at data and software changes that were implemented, it became clearer exactly where we were," says Whiting. "After the first day of running we were then able to say, 'OK, we're happy, we understand it now'.
"It's wrong to say that Ferrari didn't communicate, because they've been very helpful the whole way. It's just been very painstaking and detailed work to try to get to the bottom of how their system works, and hence give us the comfort that we need."
The word in the Monaco paddock was that an additional piece of hardware - a sensor - had helped the FIA to properly monitor the Ferrari system, but Whiting denies that was the case.
"It's been very painstaking and detailed work to try to get to the bottom of how Ferrari's system works" Charlie Whiting
"It didn't happen," he says. "Via a complex routine, we were able to be satisfied that the Ferrari was OK. But we don't want to have to go through that all the time in order to make sure, so we would rather additional measurements are made.
"It's not simple, because not only are these things sealed, because they only have two of them for the season, it's not just a straight matter of plucking a sensor off the shelf, and putting it on. It needs better integration.
"I'm not sure when any more additional sensors can be fitted. Probably not until next year, if the truth be known. But what we will have for Canada will be a better system which will help us get things done much quicker, because it's taken us a couple of races to get to the bottom of it."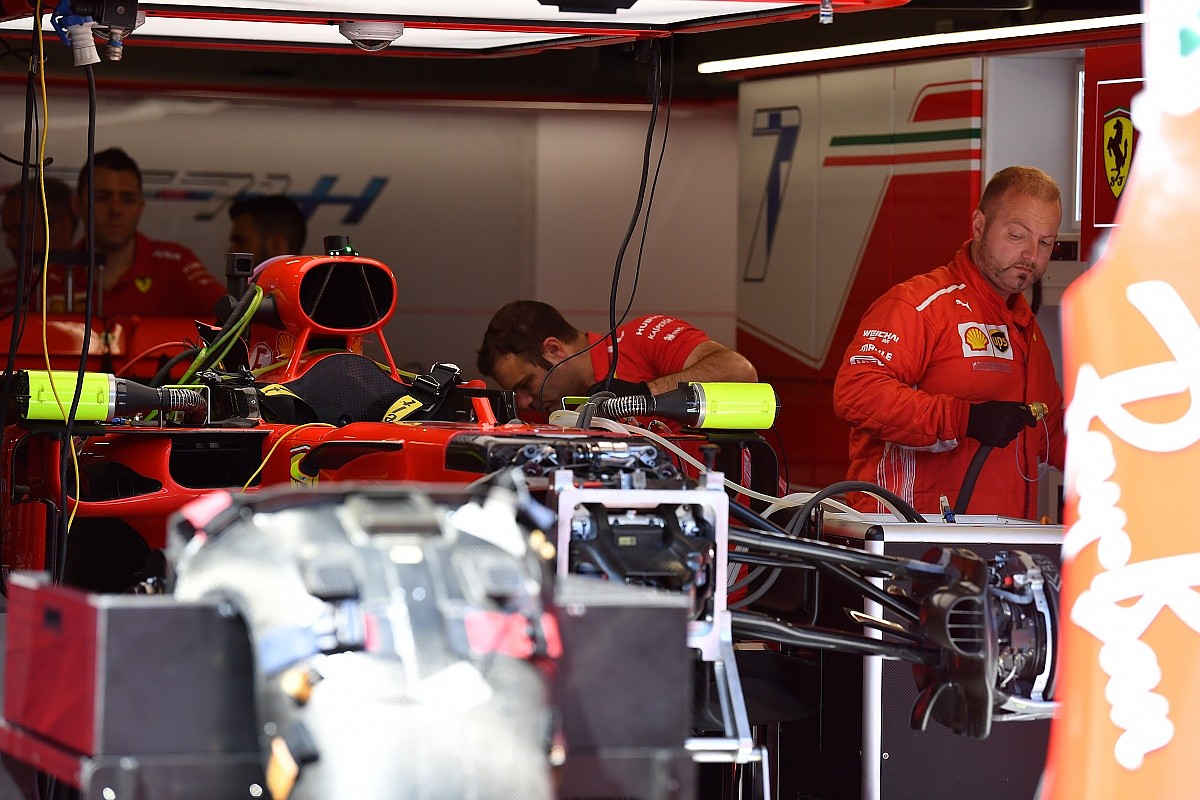 Whiting is confident that from now on the FIA will be fully on top of things. In other words, the Monaco checks were not a one-off - like an annual MOT test - and Ferrari will have to continue to prove that it is complying with the rules.
"We want them to put extra monitoring on, but at the moment we're having to do it in a painstaking way," says Whiting. "It takes a little longer than we would like. [But] we'll arrive at the same conclusion, I would imagine.
"In Canada they will be providing a change of software. What we're trying to do is to monitor exactly what are the differences between the two halves of the battery.
"That's the crux of the matter. Other systems treat their battery as one. Ferrari, it's one battery, but they treat it as two. That's the fundamental difference, I don't think it's a secret I'm giving away there."
The bottom line is that as things stand, Ferrari has been exonerated. But the way the FIA process works means that there is no official report, no formal reply to Mercedes saying, 'We looked and your suspicions were not justified'.
It's only because FIA president Jean Todt was keen to address the innuendo and put the matter to bed that Whiting was encouraged to explain the details to the media, and that's what Mercedes has to go on.
The team has been left in the slightly uncomfortable position of having made an accusation that didn't stick, although to be fair Red Bull also made informal enquiries. But Toto Wolff downplays the whole issue as just a routine bit of F1 business.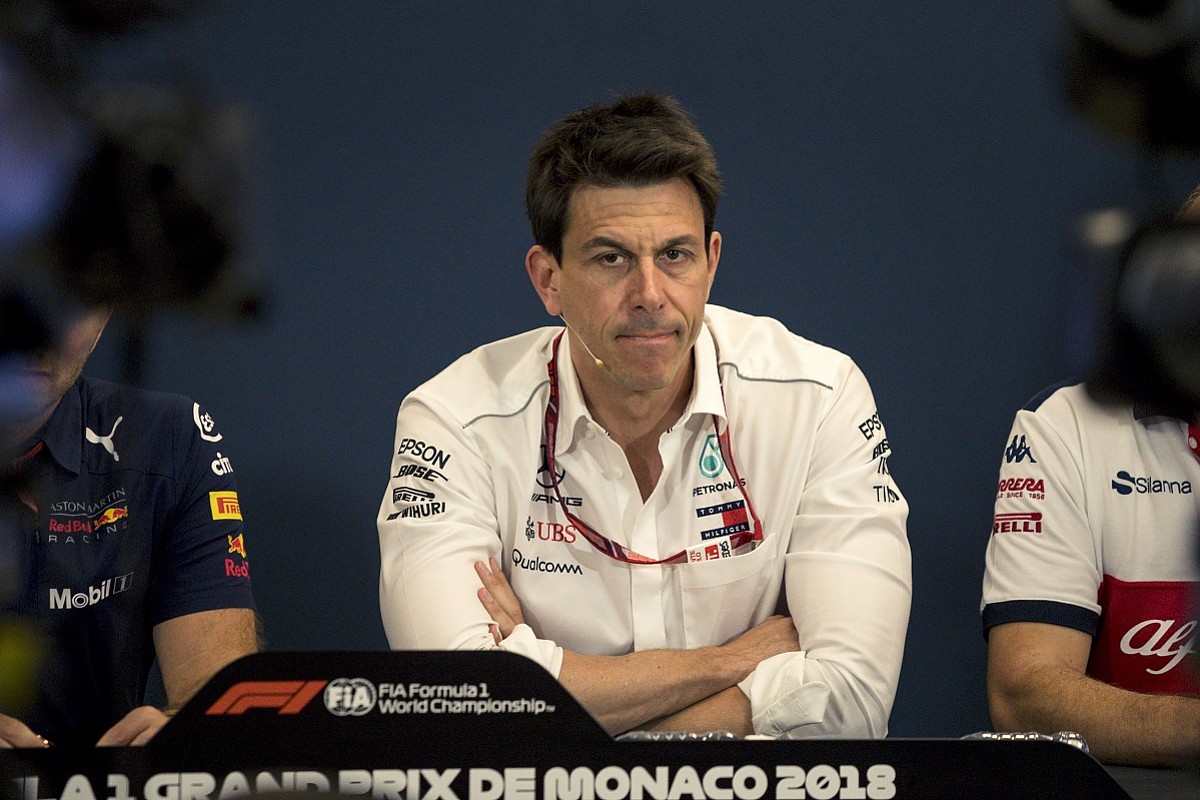 "No judgement has been made on anything, no protest has been launched, no enquiry has been done - just the press statement from the FIA," he says after the race in Monaco. "And we trust them.
"It is a completely normal modus operandi that teams enquire with the FIA about certain legality topics. That goes in all directions. It happens every weekend, every single day, probably - teams will ask. I have no problems with the statement."
Mercedes reserves the right to lodge a protest: "That is something every team can do at any time," Wolff continues. "They didn't say that a judgement has been made or a verdict has been taken. If somebody wants to protest, they can protest."
"If certain individuals are named in a wrong context, that is disturbing" Toto Wolff
It may have been a routine enquiry, but Wolff was clearly unhappy that the names of Allison, and Sassi in particular, had emerged in the media. When asked if he felt that they had been "thrown under a bus" by the FIA, he makes his feelings clear.
"Yes," he replies. "One of my roles is to protect my people, and if certain individuals are named in a wrong context, that is disturbing.
"First of all, the most important thing is to understand how the process goes and I guess you guys know that various teams question the FIA every single day. And I think it's just important to not put somebody out there and say, 'This person has questioned a legality topic.'
"If you say that a team has done that, it's perfectly fine - that is modus operandi. But picking out individuals, and putting them out there is, I think, not the right thing to do."
Whiting is adamant that the names of Allison and Sassi were put to him by the media, and he simply acknowledged their involvement in the process.
"I had a chat with Toto, I didn't think it was any secret," he says. "In fact when we had a little chat with the [media] guys yesterday it was they who came up with the [ex]-Ferrari man's name."
As ever in F1, there's a bigger political picture. The saga has generated some tension between Mercedes and the FIA - as Todt made it clear that teams should launch an official protest, implying that the Brackley-based squad had been stirring things up in the media.
"If a team has some doubts, they could have made a protest," he said. "It would be much more healthy rather than to manipulate the press to address the problem."
The story has also created a little blip in the otherwise chummy relationship between Mercedes and Ferrari, but, for now at least, Wolff was keen to dispel that suggestion.
"[We're still] absolutely big pals, nothing has changed in that respect," he said. "It's like playing rugby - we can fight hard on track, and try to gain an advantage. Fight hard, but you can have a beer with each other afterwards.
"We recognise that - that we try to gain an advantage and compete with each other hard on track. But equally we are stakeholders in the platform of F1, and we want F1 to be successful. And that is what unites us."