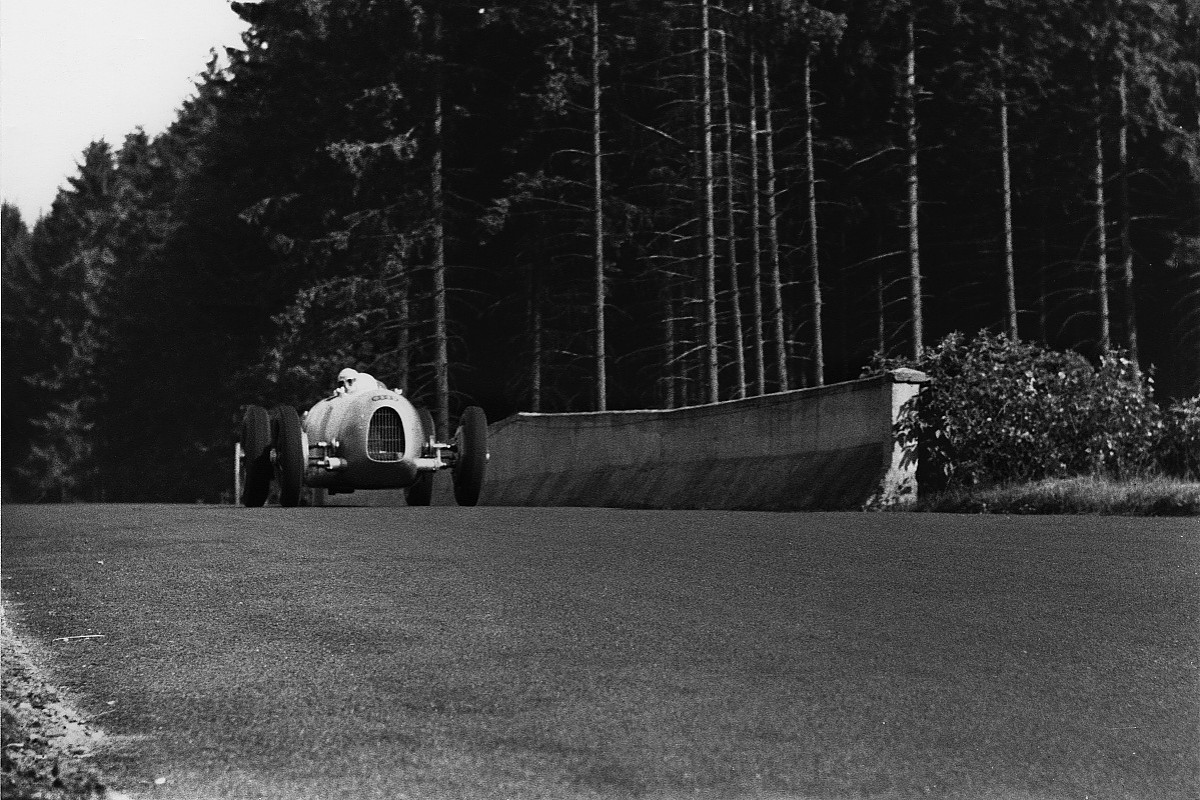 1935 Eifelrennen, Nurburgring
Rudolf Caracciola, acknowledged master of the circuit and of changeable conditions, had been caught unawares. But how could he have known? For this was a bolt from the blue - and the grey. In a single lap - the seventh of 11 - of the world's most challenging track, of which he had no racing experience be it on bikes or in cars, Bernd Rosemeyer had gained 46 seconds.
No matter that his Auto Union was shy two of its 16 cylinders, or that he had lost his skull cap to the unsettling eddies created by a broken aero-screen that had also allowed a stone to smash his goggles, or that the intermittent rain was now at its heaviest, the newcomer in only his second car race was his team's only hope, his more experienced team-mates having pitted regularly in search of a cure for the misfire caused by changes in weather and altitude, and that Rosemeyer was ignoring.