If Ferrari retains Kimi Raikkonen for 2017, it would be a spectacular statement of Maranello's lack of intent.
Sport is all about results, and while the mechanical and political elements of motor-racing can muddy the waters it's impossible to build a convincing case that Raikkonen has been up to the standards Ferrari demands since rejoining.

Some will argue this is extremely disrespectful of a driver with a world championship and 20 grand prix wins to his name. He will rightly go down as a great and be respected accordingly. But past glories should never lead to you being granted tenure in F1, particularly with so illustrious a team as Ferrari.

Raikkonen has been back with Ferrari since the start of 2014, a total of 46 races. That's a more than adequate sample set for assessing his performance.

The statistics are damning for a driver of his record and pay grade. You can draw no other conclusion than Raikkonen is not up to the standard required when compared to Fernando Alonso and Sebastian Vettel.

While the two drivers he has been paired with are hardly easy opposition, he still should have been closer in what he delivered.

Raikkonen has not won since returning to Ferrari, during which time the team has won three races. He has taken six of Ferrari's 26 podium finishes and has scored 286 points to his team-mates' 535 - at close to half the rate (53.5%). For reference, his scoring rate relative to Alonso was 50.3%, and to Vettel 54.8%.

As for qualifying, the score (excluding sessions that were not representative) is 35-9 against Raikkonen.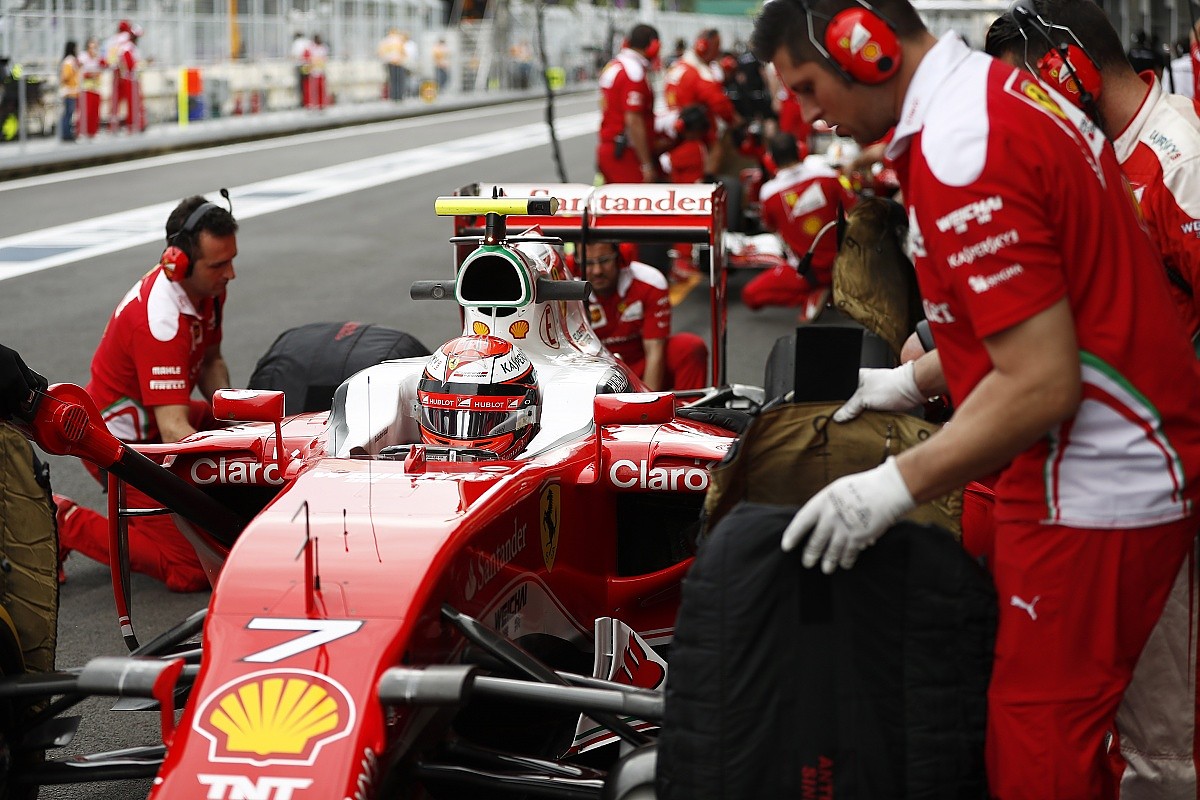 That rate isn't good enough for a team with world championship aspirations. To win the constructors', history suggests Ferrari needs Raikkonen scoring at minimum at a rate at least 10% higher, and ideally well beyond that. It also needs him to take points off Vettel's title rivals. He's simply not at the level to be able to do that regularly.

And we're not seeing a particularly convincing upward curve. In the first season, he was dropped into a Ferrari team in which Alonso was well-established and both drivers were confronted with an uncompetitive car. Even if he's given a free pass for that season, what has followed isn't up to scratch.

There's nothing wrong with Ferrari defending its driver and there's no need for Maurizio Arrivabene to condemn his driver in public. But to see comments like "if you look at Kimi in a certain sector he was the faster one at one stage [compared to Vettel]" it makes you wonder what point he is trying to make.

Its reminiscent of the kind of 'karting dad' you encounter in the junior formulas who is unhappy with the coverage of their offspring and points to the fact that if you look at their best sector times from testing they were actually ninth fastest rather than last.

That's not to say Raikkonen is a disaster and there have been some glimpses of form. At the start of last season, he looked much stronger before fading. And there is the odd weekend here and there when he goes well and hits some bad luck - Singapore last year for example.

But no other driver's record benefits from such a strong defence. You could analyse the weakest driver on the grid, picking out very selective high points, but it doesn't make them Fangio or Senna.

There's no doubt Ferrari favours a number one/number two driver setup. And that doesn't help Raikkonen. But even so his scoring rate isn't strong enough and he's not cutting out enough points for Ferrari's title rivals.