That the concept of eight three-car teams - delivering grids of 24 cars - should again rear its head, after being exclusively revealed here almost a year ago, is no surprise. Since then various familiar arguments over customer cars and 'listed' parts (components to which teams need to own the intellectual property) have raged, all to no real avail.

Indeed, it is said that the issue of removing chassis (monocoque) from Appendix 6 of the Formula 1 Sporting Regulations was again raised during a Strategy Group meeting at Monza by Bernie Ecclestone, with the majority immediately rejecting the suggestion. Why is the removal (or not) of a single word relating to a single component listed in the (note) sporting regulations so utterly crucial to F1's future?

Simply as the removal of chassis from Appendix 6 would mean that teams could purchase proprietary chassis - the structural heart of a car - thus leaving the way clear for full customer cars, a concept which goes totally against the DNA of F1.

As Ferrari Sporting Director Marco Mattiacci pointed out Sunday, an integral part of the F1 world championship is the constructors' championship, and, by extension, that requires teams to construct their own cars.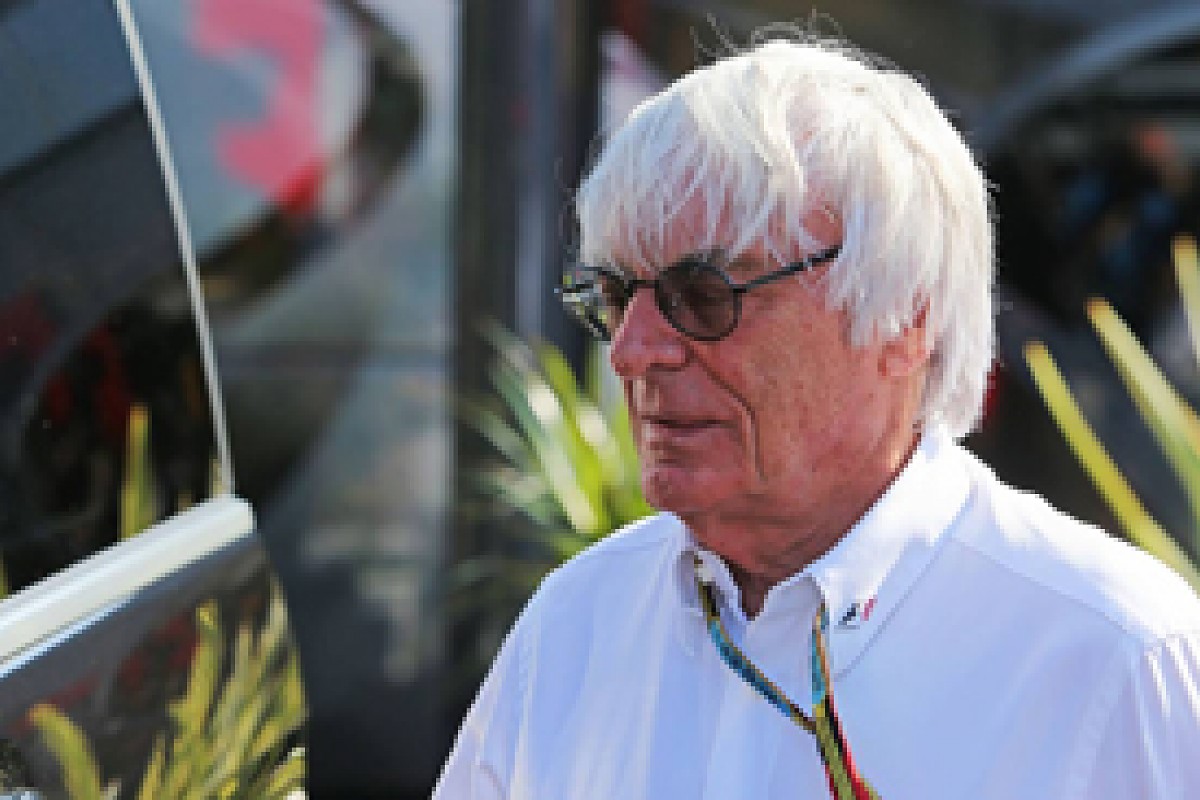 F1 boss Ecclestone wants the top teams to run three cars © LAT
However, Ecclestone is keen to see a full customer-car concept - one allegedly pursued by CVC Capital Partners co-chairman and -founder Donald Mackenzie, seen visiting teams on Sunday - simply as the costs of going F1 racing would be reduced for major teams, by off-setting direct costs over double the production, and for secondary teams, who would not need to develop and manufacture in-house designs.

CVC is, of course, the majority owner of Formula One Management, the commercial rights holder of the championship, and as such Mackenzie is Ecclestone's de facto boss. CVC is keen to contain costs to enable them to reduce payments to teams, thus increasing CVC's take from the sport.

However, there are long-term commercial and sporting risks in the concept, likely leading to F1 alienating its fans in the longer term. But does CVC care about the long-term health of F1? Unlikely; the company has already cashed half its shares, seems intent on listing the remainder, and has taken a massive upfront loan to pay further dividends.

An equally unsavoury aspect of CVC's custodianship of F1 is the inequitable revenue structure introduced under its watch. Last year, for example, Lotus won a race and finished fourth (with 315 points) in the championship - ahead of McLaren (122) - yet will receive $30m less for the year.

Any wonder Lotus needed to trim its manpower levels by 30 per cent despite winning the opener and fielding the only car able to take the fight to Red Bull towards the end? And, this is far from the only example of the squeeze being put on the marginalised teams.

However, no sooner had the flag dropped on Sunday's Italian Grand Prix than a former team principal, one better known for his comic-book than actual on-track achievement, tweeted the following: "This is the last year of F1 as we know, in '15 eight teams will contest the championship, with several teams entering three cars." [sic]

True, Adam Parr, once chairman of Williams and architect of a number of since-dismantled projects, has his own issues with certain paddock folk, but what chance his prediction coming to pass next year?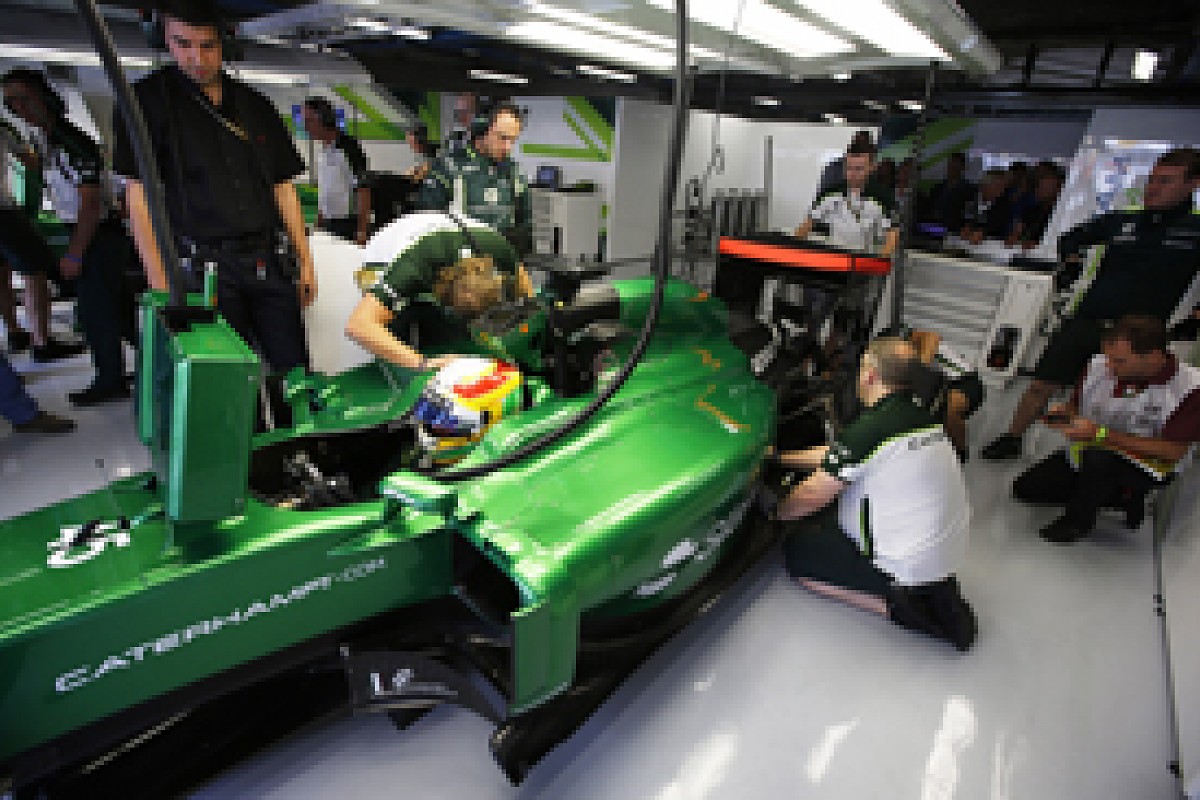 Caterham has shown signs of financial difficulties this season © LAT
This question brings us neatly to the point of 'Eight-3', as the concept is known. Since November last year there has been yet another team-ownership change, with a group of Swiss-Middle Eastern investors bankrolling the takeover of Caterham by a consortium led by Colin Kolles, he of Midland/Spyker and HRT fame - and, coincidentally, the man once in the frame for Parr's job.

According to sources, Caterham was on the verge of filing for bankruptcy when Kolles and company rode to the team's rescue, the Romano-German appointing Christijan Albers as team principal, who told this writer in Germany that he had decided to accept the challenge because:

"I was always a little bit of an entrepreneur. So beside racing I was also starting businesses, and it went very well to the moment it turned out in 2007 I was making more money with my normal business than as a racing driver. So I hope I can combine both of them, the technical side and also the business side and be successful to bring this team forward. It's all about performance."

Strange, then, that this businessman, just three races in from his pitwall debut, has decided to step away from F1. Dutch sources close to him have cast doubt on the team's statement that he intended spending more time with his family. Indeed, said sources suggest the real reason is linked to the team's (lack of) funding. Why the team consistently refuses to reveal the identities of its investors may no longer be a mystery.

Marussia, too, is under enormous pressure - look no further than the atrociously handled Marussia/Max Chilton debacle in Spa for proof - and at Monza Russian sources suggested that majority owner Andrei Tsheglakov was intent only on seeing his team race on home soil in Sochi, and would then be yanking his support.

So, assuming the remaining two Max Mosley Babes - together with the still-born USF1 and deceased HRT outfits, Marussia and Caterham entered F1 via an initiative devised by the former FIA president, albeit at the time under different team names - do not survive beyond season end, Formula 1 would be left perilously close to its guaranteed minimum of 16 starters. All it would require is for another team to topple. Or be pushed...

Clearly the sport would like to retain (in chronological name order) Ferrari, McLaren, Williams, Red Bull and Mercedes, plus probably Lotus, leaving just three: Force India, Toro Rosso and Sauber. The demise of any of this trio would trigger Eight-3, as would be the possible collapse of Lotus, the finances of which are regularly speculated upon. Thus, one in four teams needs to depart the scene for Eight-3 to happen.