Daniel Ricciardo started the 2014 season as an unknown quantity. Heading into the August break, he has established himself as a driver who looks capable of winning a world championship.

The searing speed he showed during his two years with Toro Rosso remains. But to that, Ricciardo has added outstanding racecraft, remarkable consistency and the mental fortitude needed to deliver at the highest level week-in, week-out.

Don't underestimate how rare it is for a driver to perform in this manner. While he's only 11 races into his frontline Formula 1 career, Ricciardo has arguably been the star of the season so far.

He has outperformed Red Bull team-mate Sebastian Vettel. Contrary to the caricature, this is not a Vettel 'found out' by not having the best car, but a still-great driver battling to re-adapt to the different demands of the post-exhaust blowing era of cars.

Even in those circumstances, Vettel has still been driving pretty well, if well below his normal standards. It's just that Ricciardo is doing better.

Half a season in a top car and a couple of victories does not automatically mean a driver has earned his place among the elite, but Ricciardo has been so convincing that it's difficult to imagine he won't consolidate his status over the seasons to come. At 25, he looks like he will be a real force to be reckoned with for the next decade.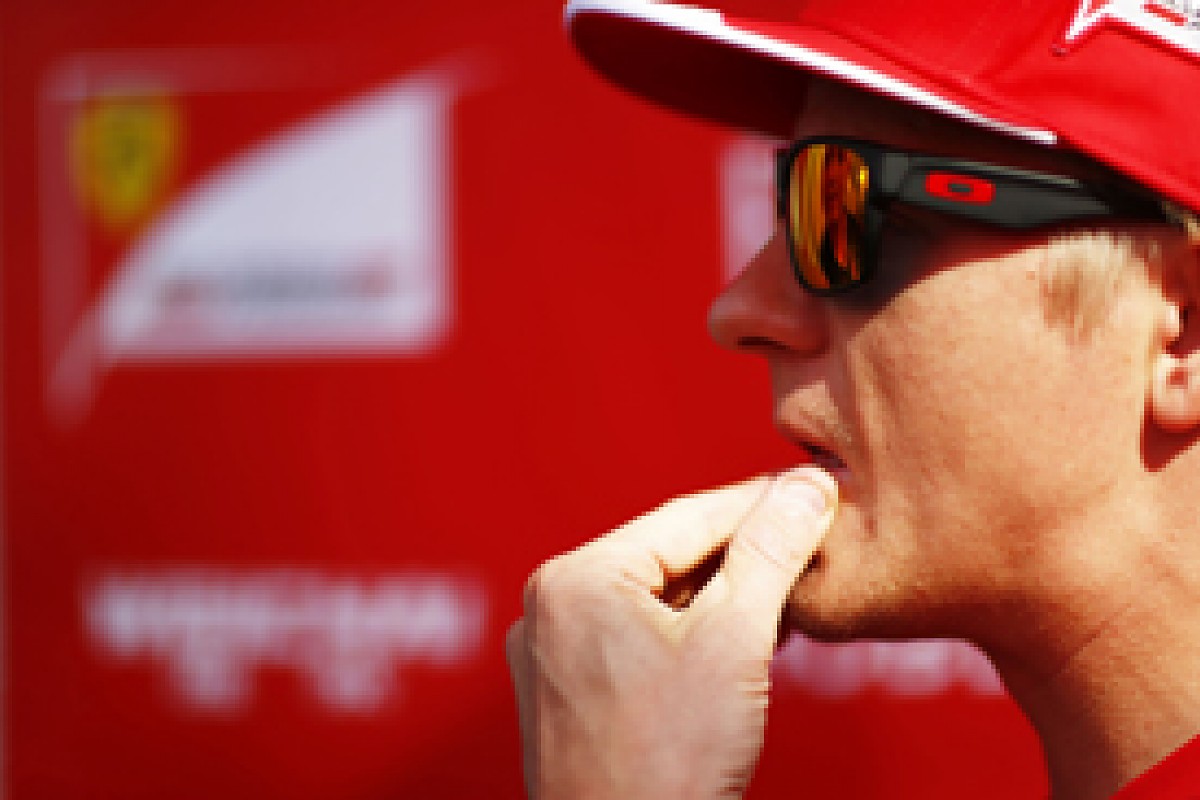 Veteran Kimi Raikkonen has had a difficult start to the season © LAT
It is to Red Bull's tremendous credit that Ricciardo is in this position at all. After all, it could very easily have taken a safe option and bought into the spurious idea that only drivers who have been there and done that at the front should be given the chance to be there and do that at the sharp end. But take that approach and how does anyone earn a chance?

Compare the team's approach to that of Ferrari. While Red Bull took something of a gamble with Ricciardo, albeit one that was justified, Ferrari showed a complete lack of imagination by bringing Kimi Raikkonen back.

The circumstances were a little different, as when the decision to bring the Finn in was made relations with star driver Fernando Alonso were shaky, but that decision is still symptomatic of the conservatism of some top teams.

Yes, Raikkonen has a tremendous record, has produced some of the most remarkable grand prix drives seen in the 21st century and at Lotus he performed well after his comeback. But there were legitimate question marks over whether he was what Ferrari really needed. While it was probably too early to promote the very promising Jules Bianchi, the second choice for the seat, Nico Hulkenberg, would surely have scored more heavily than Raikkonen has in that car.

Fashions come and go in F1, and the success of Ricciardo, along with the emergence of Valtteri Bottas, tends to lead those who argue that youth should be given a chance to be in the ascendency.

I don't buy into that attitude. It is often espoused by those who think driver development and talent spotting is simply about trying drivers with good records and seeing which one works. This is not the case.
Ricciardo blitzed British F3 in 2009 with Red Bull backing © LAT
But what is the correct attitude is to allow young drivers the chance to prove themselves to the point where they warrant a top line seat. That's what Ricciardo did and that's why he is now driving for one of the best teams in F1. It's a subtle difference, one based upon the fact that, actually, it is possible to pick out the drivers who have that extra little bit of potential as they climb the ranks.

It's not correct to say that it's impossible to say how somebody might perform when thrown in at the top. What is possible is for a driver to have ticked all the boxes along the way and shown real moments of class to earn that opportunity. Some won't be up to it, but provided you are looking at performances in the right way, the strike rate of success will be extremely high.

For all the criticism of Red Bull's driver programme, the fact that the two drivers that have been given promoted from Toro Rosso to its a-team have both thrived suggests that, actually, those in charge of the scheme do know a thing or two.

Ricciardo's success is not down to luck, it is a result of sound judgement. It was not a sure thing that he would succeed, because you can never be sure how someone will react under the highest pressure. But the balance of probability was that he would do well.

The Australian's speed was evident, but there were also moments under pressure where he excelled. After all, when it became clear that a Red Bull seat was up for grabs, he had just gone through a difficult spell, yet immediately picked himself up and qualified a stunning sixth for the British Grand Prix. If you can deal with high pressure in the midfield, there is a decent chance you can do the same up front.

These are the kinds of performances that differentiate the run of the mill grand prix drivers (who are still astonishingly skilful) and those who do have the capacity to mix it with drivers of the highest calibre race after race. It is the job of F1's top teams to spot such performances if they want to get their hands on the next generation of superstars before everyone else.