Lewis Hamilton was the fastest over a single lap during Friday practice at Silverstone, but the first day of any grand prix weekend is about far more than just headline laptimes.
The 2008 British GP winner's engine problem during the afternoon restricted his running, meaning that while he was the fastest around Silverstone, it's difficult to say whether he has the same two-tenths-per-lap advantage over Mercedes team-mate Nico Rosberg on race pace.
But the long runs confirmed that the Mercedes does have a pace advantage not far off its edge today of just over seven tenths over next-best Ferrari, perhaps just a tenth or so less.
However, after Red Bull's Austrian GP nightmare, if you look more closely at the laptimes it looks like the world champion team might be the one to watch as best-of-the-rest.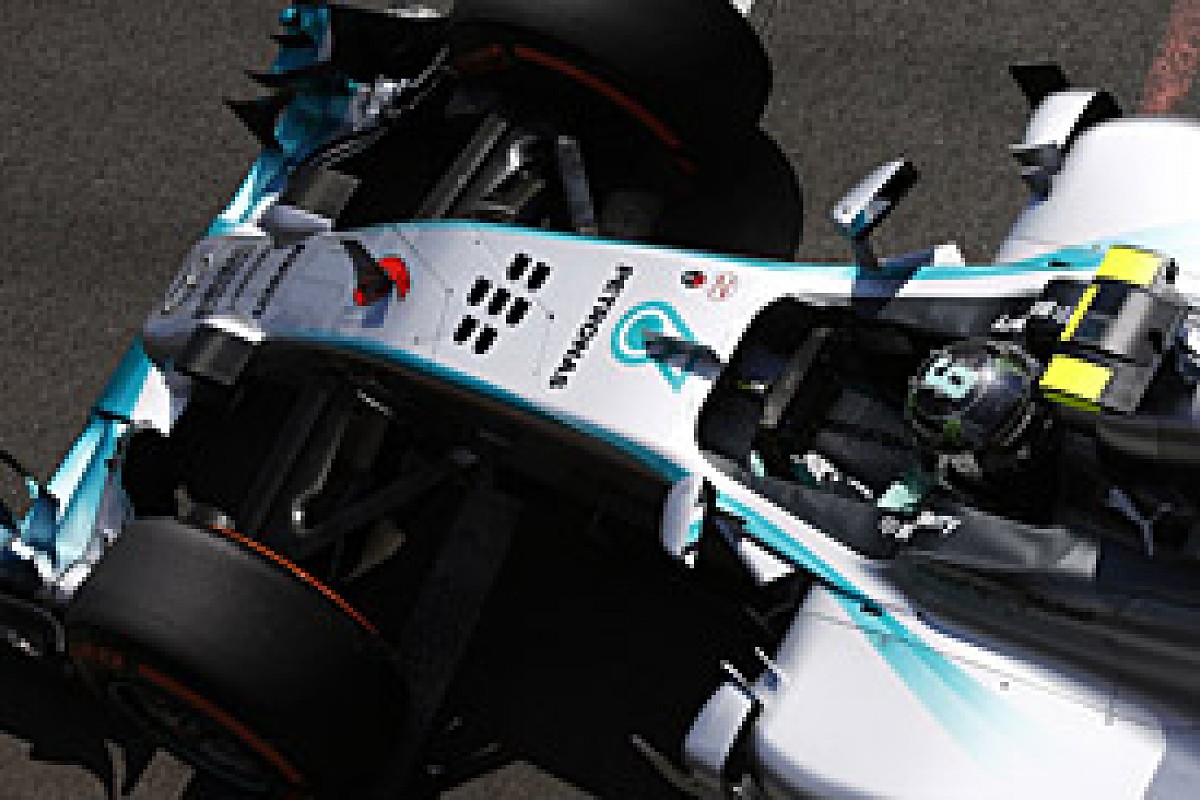 Rosberg looked less consistent © LAT
GARY ANDERSON: "I spent some time during the afternoon session up in the helicopter over Silverstone analysing the different drivers and while you can't see as much detail as at ground level, it does let you follow whole laps.
"You do see some trends and the cream will rise to the top, even with wind making life difficult. It's clear Mercedes has the advantage.
"The battle between Hamilton and Rosberg is interesting. Lewis seems to have two tenths in the bag and, from my vantage point, Rosberg just wasn't as consistent. This could have been because of the wind.
"In recent races, it has been a similar story. The difference seems to be about the corner entry, where Nico is less comfortable under braking and on turn-in. That's where you get the laptime from because if you get that right the exit takes care of itself.
"Rosberg seems to be scrabbling to get to the apex, which hurts him, whereas Lewis is smooth on entry. But we have seen Rosberg turn around this kind of situation before so let's see what happens tomorrow."
RAW PACE
As usual, most drivers set their fastest laps using the faster medium-compound Pirellis.
But the fastest Red Bull, that of Daniel Ricciardo, set its best time on the hard Pirellis. The Australian was unable to improve after struggling for front-tyre temperature, but was still faster than team-mate Sebastian Vettel who did improve his best time on the faster rubber.
Fastest laps by team:
1 Mercedes (Hamilton), 1m34.508s
2 Ferrari (Alonso), 1m35.244s
3 Red Bull (Ricciardo), 1m35.511s
4 Williams (Bottas), 1m36.016s
5 McLaren (Button), 1m36.228s
6 Toro Rosso (Vergne), 1m36.583s
7 Sauber (Gutierrez), 1m36.951s
8 Lotus (Maldonado), 1m37.064s
9 Force India (Perez), 1m37.236s
10 Marussia (Bianchi), 1m38.658s
11 Caterham (Kobayashi), 1m39.068s
These laptimes give a ballpark indication of relative qualifying pace, although there will still be some variation in fuel loads. While Red Bull is third-fastest overall, if the team can get its front tyres working well it's likely to emerge as best-of-the-rest on raw pace behind Mercedes.
GARY ANDERSON: "The Red Bull is looking much stronger here than in Austria. There, from trackside, it looked good and stable, but it just wasn't fast. Here, it looks back to normal on track.
"It's very easy for a team in its situation to get hung up on blaming the engine all the time. You end up just grumbling about that and take your eye off the ball. Red Bull was not a great team in Austria and maybe what happened there gave it a kick up the backside to really scrutinise everything it's doing.
"Certainly, it will have given Adrian Newey cause to scratch his head. And you can tell from his lack of hair that this is something he does a lot when he needs to!
"Given that Ricciardo didn't improve on the medium rubber, if Red Bull can get the tyres working, potentially that is the second-strongest car overall.
"From the helicopter, you can really see that the Red Bull carries the speed well through the fast corners, which at least partly makes up for the lack of power on the straights."
RACE PACE
The medium-compound Pirelli appears to be the tyre of choice both for qualifying and the race, with all teams conducting their serious long-run work on the faster tyre this afternoon.
Unsurprisingly, Mercedes set the pace, but with Hamilton not completing significant mileage thanks to an engine problem that struck during the afternoon session, this means Rosberg's run is the benchmark.
As Hamilton was around two-tenths faster on single-lap pace on both the medium and the hard relative to Rosberg on comparable rubber, it's possible that the 2008 world champion might have set a stronger pace. But it's impossible to say as the data is not available.
To calculate Rosberg's average pace over a run, anomalous laps have been dropped, meaning he has a 12-lap run on mediums at an average laptime of 1m39.448s, the only driver to average under the 1m40s mark.
Unfortunately, neither Williams nor Toro Rosso completed runs of this length, so those teams' laps are calculated based on an average over seven and eight laps respectively. Given that degradation is not too heavy, this at least gives an indication of where the two teams stand in the pecking order.
Average pace over long runs, calculated over 12 counting laps:
1 Mercedes (Rosberg), 1m39.448s
2 Red Bull (Vettel), +0.631s
3 Ferrari (Alonso), +0.763s
4 Williams (Massa), +1.115s (seven-lap run)
5 McLaren (Button), +1.463s
6 Toro Rosso (Kvyat), +1.590s (eight-lap run)
7 Force India (Perez), +1.871s
8 Sauber (Gutierrez), +2.096s
9 Lotus (Maldonado), +2.612s
This suggests that the battle for the final podium slot up for grabs if both Mercedes drivers have clean runs in the race will be between Red Bull and Ferrari.
While Red Bull does look good for second fastest, Fernando Alonso's long run was interesting. He was still able to lap in the 1m39s bracket on the 11th and 12th lap of his runs and was potentially being too conservative earlier on when he was lapping in the 1m40s bracket.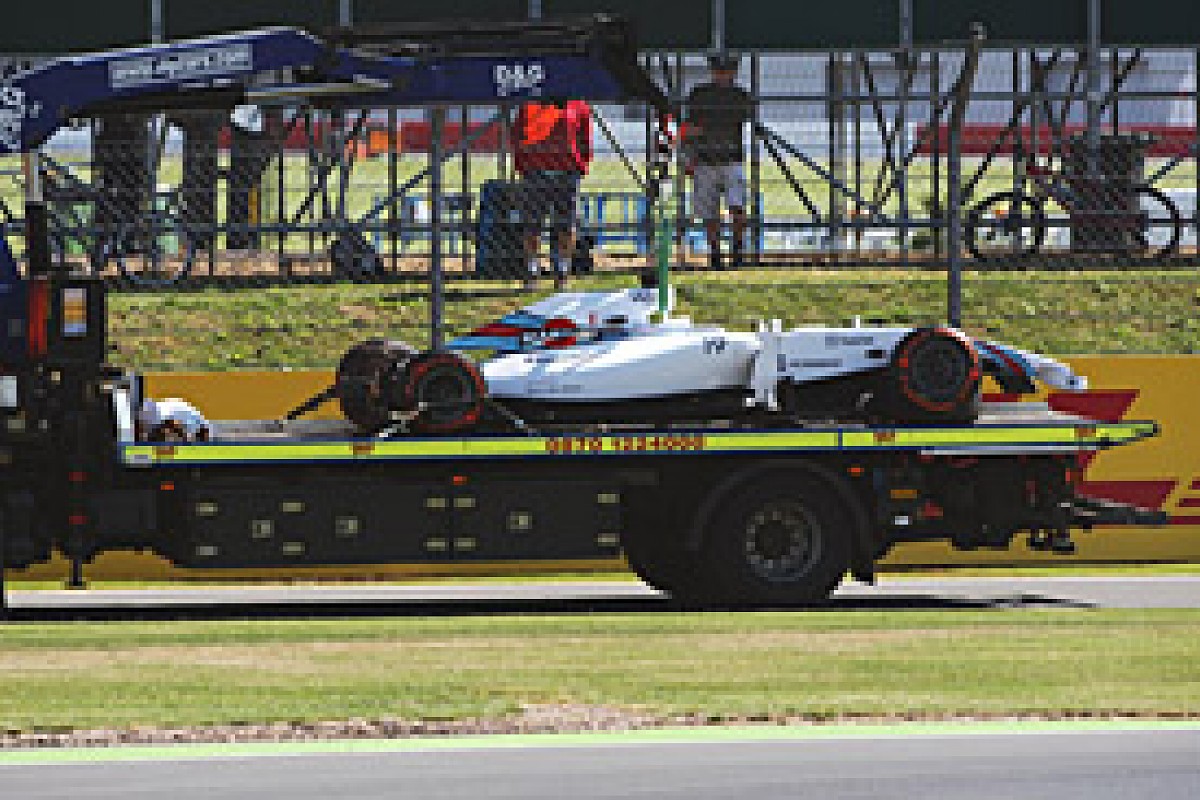 It was hard to judge Williams after such a troubled day © XPB
Williams appears to be on its own as the fourth-strongest car, although problems during the morning session mean that the team could have more progress to make than those around it on Saturday morning. But because its best long run was shorter, it's impossible to know whether the tyre-degradation problems that have occasionally blighted it will be a factor.
The biggest surprise was the disappointing pace of Force India. Often, Sergio Perez and Nico Hulkenberg are to be found outside of the top 10 on raw pace, but the car is usually much stronger on long-run pace.
Friday practice suggests the most local team of all the British outfits has a lot of work to do overnight.
GARY ANDERSON: "Ferrari does look in reasonable shape, but it's only with one car and it's the split between Fernando Alonso and Kimi Raikkonen that concerns me.
"Most other team-mates are, on average, at a similar level but the gap between those two is so much. Raikkonen was so inconsistent in Austria and could barely hit an apex. That's tough for a team that is almost down to a one-car entry at the moment.
"It's down to Raikkonen to sit down with the team, get his head around the problem because the way it's going is not good. Alonso looks strong again and will be in the mix for a good result, although the Red Bull looks to be faster on race pace even though its headline time was slower.
"The real surprise of the long-run pace is Force India. It's possible that the team is on high-mileage engines, which might explain it, but if not there's a lot of thinking to be done there for it to be in contention for a strong result."
STRATEGY
With the medium-compound Pirelli the tyre of choice and degradation relatively low, it appears that a two-stop strategy is most likely, but as track temperatures will climb for the race this could well tip it over into a three-stopper.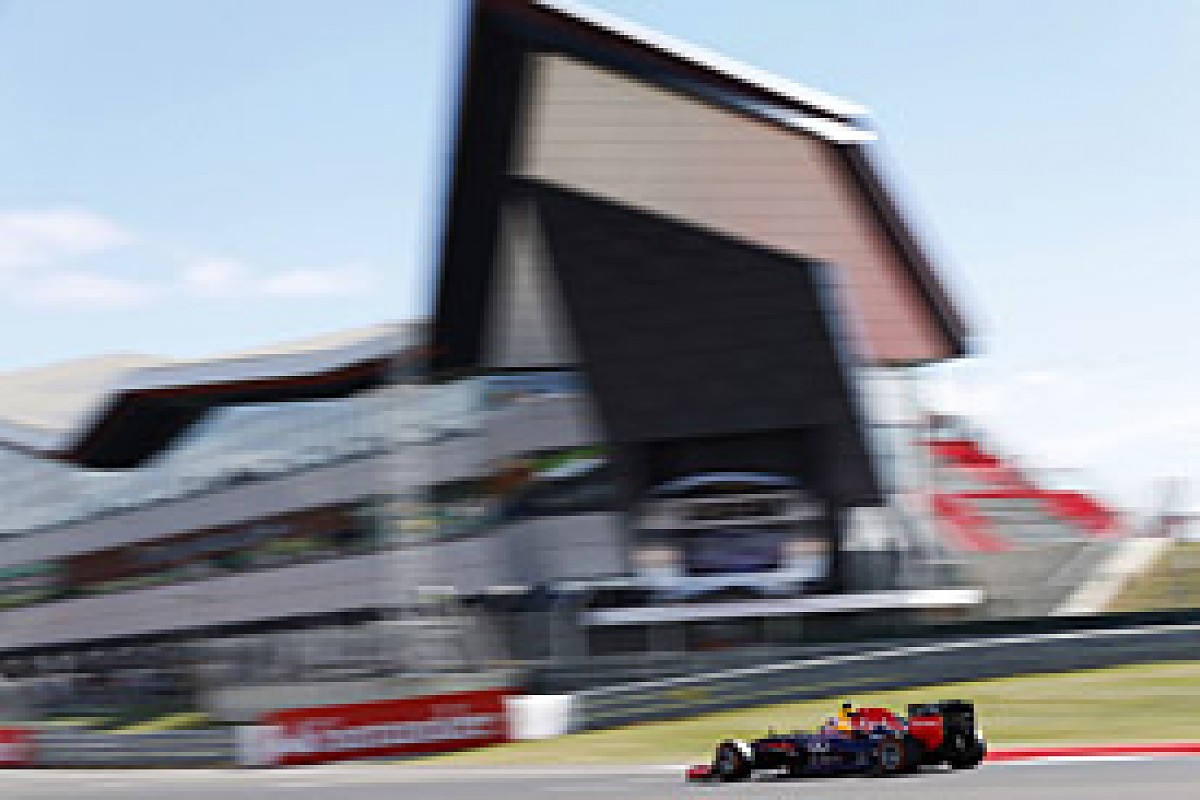 Ricciardo reckons Red Bull is back on the pace © LAT
GARY ANDERSON: "It looks to be a two-stop race based on today, with the medium the favoured tyre. The standard strategy will probably be medium/medium/hard as while the degradation wasn't terrible, with the high-loading around here you run the risk of the tyres 'falling off a cliff' if you push too far."
EYE IN THE SKY
Having been in the unique position of watching the session from the air, it's clear that consistency of line has been a problem for many drivers today.
GARY ANDERSON: "The inconsistency of cars from lap to lap has been surprising. Everybody has a degree of inconsistency and no car runs like it is on rails, but over the course of the year this has been noticeably variable.
"Perhaps it's down to the other variables like ERS harvesting and the variation in the brake balance, augmented by the wind today. It shows how big a challenge the current generation of car is."
* * *
Gary Anderson and Edd Straw analyse the free practice action every Friday evening of a grand prix weekend as part of our AUTOSPORT+ coverage that is exclusive to subscribers. F1 weekends also feature technical analysis from Craig Scarborough, and on a Monday morning you can read our detailed race report and our popular driver ratings pieces as well.
On average AUTOSPORT+ features 50 premium articles a month, including weekly columns from F1 experts Gary Anderson, Jonathan Noble and Edd Straw, and subscribers also receive unlimited access to news stories - an average of 500 per month with around 50 per cent of that content relating to Formula 1 - and access to our high-resolution image galleries.
To subscribe to AUTOSPORT+ for less than £50 for a year, click here.