Six races into the season and it could not be any closer between the two Mercedes drivers, who exchanged the world championship lead in both the Spanish and Monaco Grands Prix.

But it's not just about the battle on the track. It has become a battle of words - and some might argue of actions - with Lewis Hamilton and Nico Rosberg's rivalry becoming more intense with every passing race weekend.

When you have two drivers operating at more or less an equal level, both at similar stages in their careers and who know that one of them will be world championship, you have to expect fireworks. But for a team like Mercedes, the big question is how you turn something that has such damaging potential into a positive.

During my career, I worked with quite a few drivers who were, to say the least, very much not drinking partners when they were team-mates. But provided they respected each other on and off the track, it was not a problem.

But it was when that respect disappeared that something had to be done. This is why Niki Lauda is right to intervene and ensure it's sorted out before the next race in Canada.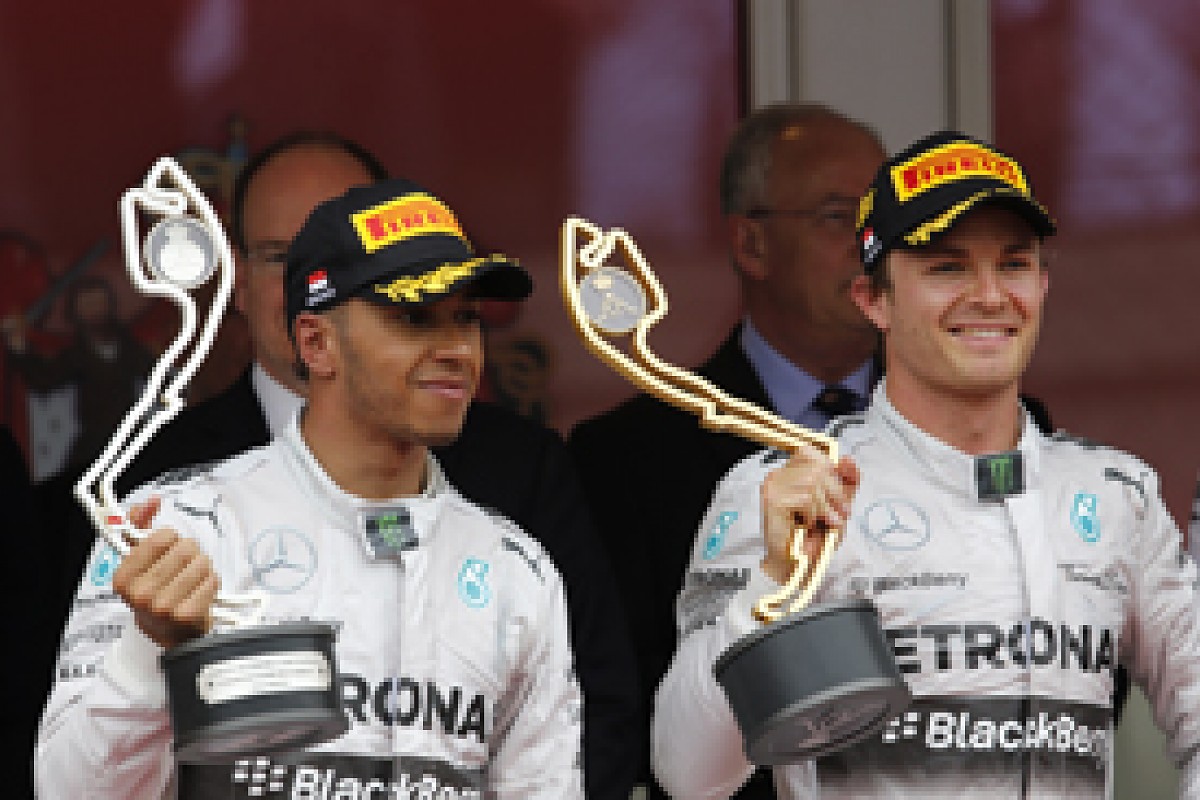 Hamilton and Rosberg's relationship has hit a new low © LAT
It is essential for someone to step in or else Mercedes risks throwing away a season that has the potential to be the best by any team in the history of F1.
McLaren dominated in 1988, winning 15 out of 16 races, and Mercedes could do even better. The team has to be bigger than any individual.

At a time like this, the firm hand and logical thinking of Ross Brawn will be sorely missed. He's someone that both drivers knew would not take any bullshit; they both respected him for his achievements, his ability to get the job done and, most significantly, his fairness.

With the management structure Mercedes has now, it's difficult to know who should be the one person that lays it on the line and takes control as Ross would have done. Is it Niki Lauda, Paddy Lowe or Toto Wolff?