Two fatalities in May 1994 shaped motorsport beyond all recognition: that of Ayrton Senna on May 1, and the passing of the Rt Hon John Smith just 10 days later.
Smith is largely unknown among motorsport aficionados. Yet the fatal heart attack suffered by the British Labour Party opposition leader on May 11 1994 shaped the world of motoring every bit as profoundly as did the death of Senna during the early years of Max Mosley's FIA presidency.
Explanation: the late politician drew on a tight coterie of advisers, including political strategist Alan Donnelly, Richard Woods and, last but not least, David Ward. It's emerged that Ward is considering standing for the 2013-17 FIA presidency against Todt, with a final decision being taken next month.
When Tony Blair assumed leadership of the Labour Party he installed his own men, and thus those who were once a single step away from power were cast adrift.
They became political guns for hire - at a time when the FIA desperately sought sympathy in the European Commission and governments. Not only did the governing body seek approval for the sale of its motorsport rights to Bernie Ecclestone, but bans on tobacco advertising threatened to destroy Formula 1's lifeblood: sponsorship.
Into this void stepped the trio, their appointments facilitated by Mosley.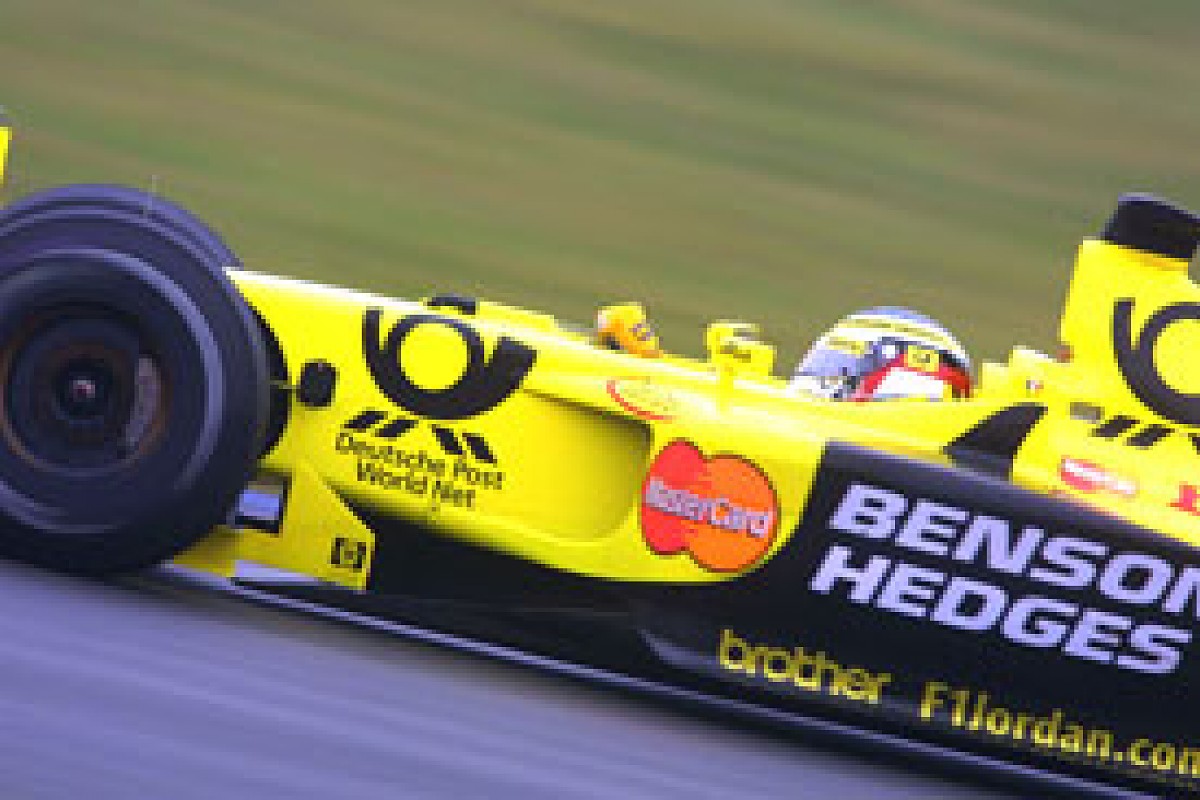 Tobacco advertising stayed following Ecclestone, Mosley and Ward's 1997 meeting with the Tony Blair © LAT
As for tobacco: Blair's Labour Party received that infamous million-pound 'Bernie Bung', returned it, yet tobacco remained in motorsport for another decade. All parties deny the bung and tobacco were interrelated. Downing Street records, though, show Ecclestone, Mosley and Ward attended a meeting with the Prime Minister on October 16 1997.
Latterly Ward has focused on road safety, primarily through the FIA Foundation for the Automobile and Society.
According to the Foundation's website, Ward has devoted the past 18 years to road safety, playing a leading role in the establishment of the United Nations Decade of Action for Road Safety 2011-2020, to which the FIA fully subscribes. He is executive secretary of the Commission for Global Road Safety, a member of the Executive Board of the World Bank's Global Road Safety Facility, and represents the FIA Foundation in the United Nations Road Safety Collaboration.
So his contribution to road safety is undeniable. His critics, though, question why he did not devote the same attention to health issues caused by nicotine, particularly since he has increasingly embraced the concept of environmentally-friendly mobility.
That said, those in his orbit speak highly of his strategic and political skills, with the achievements of the Foundation - which lists Mosley and Todt as trustees - under his watch being beyond reproach.
In 2009 the now 56-year-old professed to working four days per week for the Foundation, justifying his role as adviser to Todt during the Frenchman's presidential election campaign in emails seen at the time by AUTOSPORT.
"Trustees may not be aware that I am employed by the Foundation for four days a week," he wrote. "In my spare time, on a voluntary basis I have been helping Jean Todt develop his candidacy policy agenda and providing advice to his campaign but not take any public position.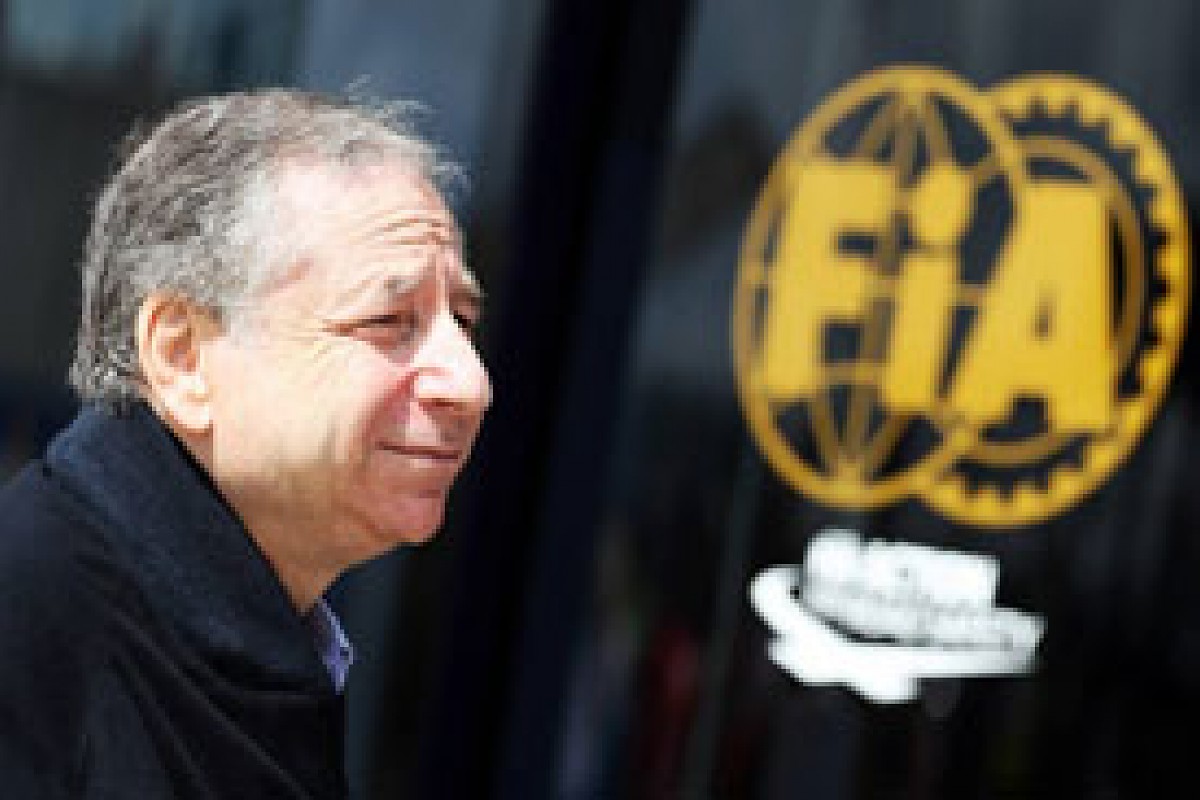 Todt took over from Mosley at the helm of the FIA in 2009 © XPB
"I have been doing this because I am convinced that Jean Todt is exceptionally well qualified to be the next President of the FIA."
So there was bemusement when Ward confirmed last week he was considering standing against Todt. According to news sources he hopes to generate 'debate' about how the governing body should be run.
Further stumbling blocks could be an FIA prescription, ironically introduced by Mosley, that the presidency be unpaid. The anti-Ward faction questions whether his personal means are sufficient to support his family and, if not, who would fund him during the four-year term - and, crucially, why.
Finally there is the question of Ward's links to Mosley and Ecclestone, although Ward's supporters are adamant he is very much his own man.
In 1991 a Briton stood against a Frenchman for world motorsport's top office. The record shows Mosley vanquished Jean-Marie Balestre before ousting him as FIA president. The pro-Ward lobby is banking on history repeating itself, but has reckoned without one complication.
According to well-placed sources, a respected, global automotive executive has designs on the office situated at 8 Place de la Concorde, 75008 Paris. A three-way fight surely looms.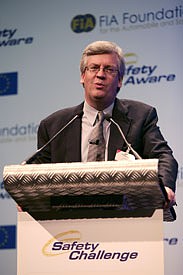 Ward has been a supporter of Todt © LAT
HOW THE FIA ELECTIONS WORK
The president of the FIA is elected by its General Assembly. This comprises the 232 full member clubs of the FIA, some representing sport, some representing mobility and some both. These clubs come from 137 different countries.
Between 42 and 21 days prior to the election, any candidate must register with the FIA a list of the 16 names to make up their 'cabinet' of key roles.
This includes the deputy president for automobile mobility and tourism, deputy president for sport and vice-president for each of the FIA's various world councils, including the one for motorsport.
The vote will be held in the General Assembly, which meets in Paris on December 9, by secret ballot.