Lewis Hamilton's pole position in Budapest was his 30th - an important milestone at his 120th race, which creates some curious connections with the other six drivers who were able to score at least 30 poles in their career.
Hungary was the place where Alain Prost scored his 30th pole, 20 years ago (pictured above). Among the drivers with at least 30 poles, the Frenchman needed most races to score them: 197.
At the other end of the chart, Jim Clark scored his 30th pole at his 70th race (Canada 1967). Senna took 80 races (Brazil 1989), and just one behind (81) is Sebastian Vettel (Brazil 2011). The other two who passed 30 are Michael Schumacher (143 races, USA 2000) and Nigel Mansell (184, Japan 1992).
By recording his milestone, Hamilton prevented Vettel from scoring his 40th pole, the 50th for Red Bull.
Hamilton and Hill both now have 22 wins. Hill's 1995 Hungary win was his 12th © LAT
Lewis is the first British driver to nail three straight poles since Damon Hill in 1996 (Brazil, Argentina and the European Grand Prix).
And he has another thing in common with the 1996 world champion: this was his 22nd win, the same total as Damon, so they now share the 12th all-time spot.
Hamilton put an end to his longest victory drought. It started after the 2012 US Grand Prix and lasted for 10 races, the same as he endured from the 2008 Brazilian Grand Prix to the 2009 German race. In this instance he also stopped the sequence by winning in Hungary.
This win put an end to a very unpleasant run of stats relating to Hamilton's speed in qualifying and lack of consistency in the race: he had failed to turn his last six poles into victories; in the last five races he always finished lower than he started; and he could have become the first driver since 1993 to have failed to win in six consecutive starts from the front row (Alain Prost, from Hungary to Australia).
All this was addressed and reset with his victory.
Hamilton also counts at least one win in each of his first seven Formula 1 seasons, a feat achieved only once before, by Juan Manuel Fangio.
And he now shares the honour of being the most successful driver in Hungary with four wins, the same as Michael Schumacher.
RACE
• Kimi Raikkonen equals Senna and Schumacher for Hungarian podiums, at seven. It's the fifth time he's come second in this race - in four of these he was beaten by Hamilton. This is also the fifth time he's finished second after winning the opening race in Australia.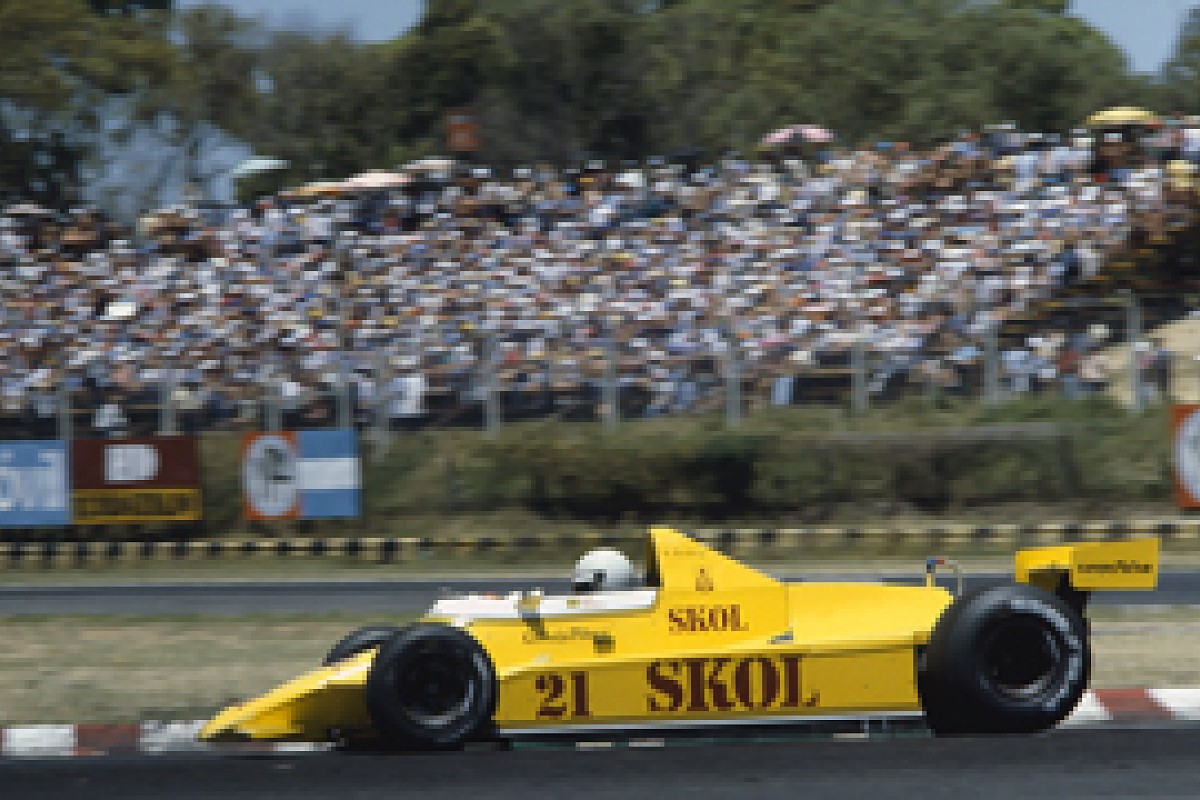 Keke Rosberg on the way to giving Finland its first ever F1 podium in Argentina in 1980, driving a Fittipaldi © LAT
• Kimi scored the 150th podium for Finland - exactly half of these carry his name. This was also the 190th podium for Lotus.
• Hungary marked the 90th podium for Red Bull, 10 shy of Renault.
• Fernando Alonso was off the podium in back-to-back races for the first time since Hungary and Belgium last year.
• This was the 10th straight race without a podium for Jenson Button, and the 10th race without a win or podium for McLaren, thus making this start of the season worse than 2009, when the team won its 10th race, in Hungary. Back in 2006, McLaren failed to win all season long, although it was a podium regular.
• Williams scored a championship point for the first time since last year's US Grand Prix.
• Fourteenth place was Giedo Van der Garde's best career result.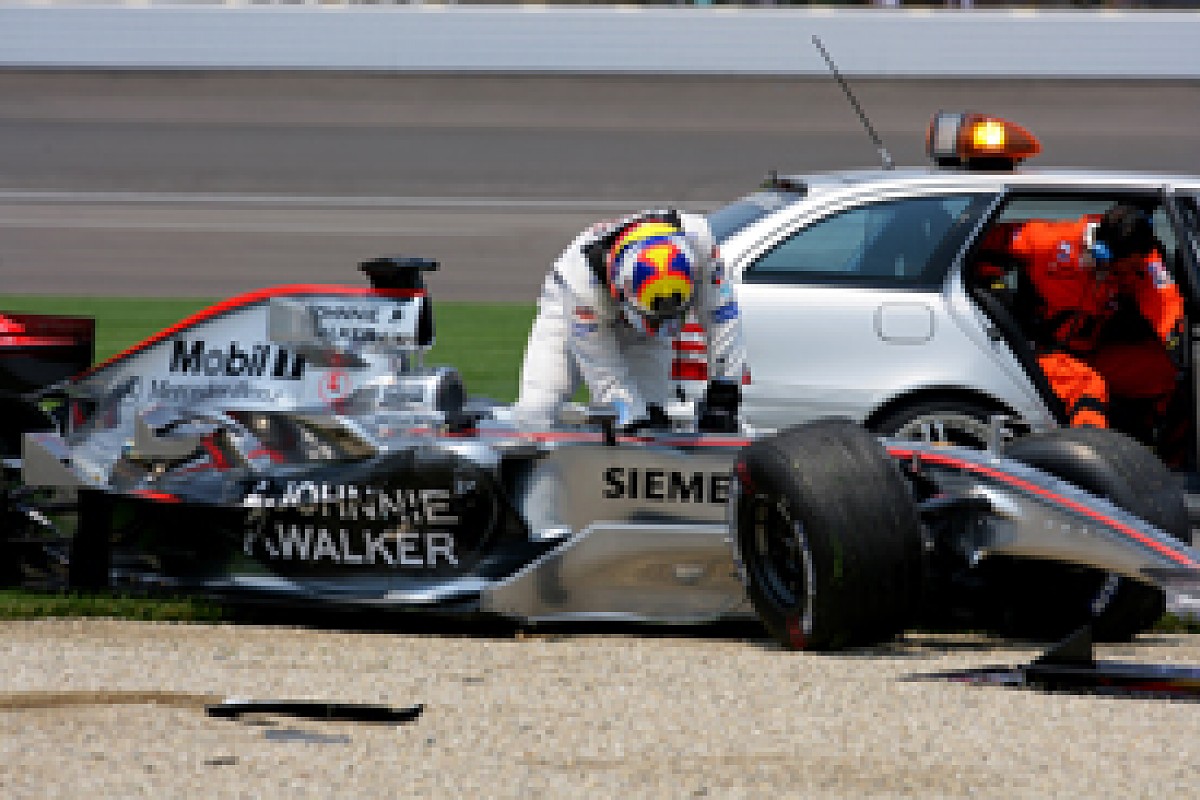 2006 was another year not up to McLaren's high standards, but that year it at least got podiums © LAT
• Esteban Gutierrez and Valtteri Bottas recorded their first retirements as a result of mechanical failures.
• A negative trend for Force India: both cars were in the points two races ago, both were outside the points in Germany, then a double mechanical failure in Hungary. The last time the team failed to score in consecutive races was back in 2011, from China to Spain, a run of three.
QUALIFYING
• Romain Grosjean hasn't qualified as well since last year's Hungarian Grand Prix, when his second-place grid slot was his best career result.
• This was the 20th straight race for Alonso and Ferrari without a pole position.
• For the first time in his career, Raikkonen has been able to nail 16 straight top-10 grid spots. His first ever top-10 qualifying appearance came in the third race of his F1 career, in Brazil in 2001 (pictured below).