While the three-day young driver test has been diluted by the presence of race drivers thanks to the changes being made to Pirelli rubber for the 2013 season, there will still be plenty of new talent on display.
A few owe their position to the money they bring, but the majority are there on merit either because of their potential or their existing deals as test drivers, meaning that while some of the names will not be so recognisable, the quality of driving should still be high.
Antonio Felix da Costa (Red Bull)
Age: 21
2013: 3rd in Formula Renault 3.5
After an explosive part-season in FR3.5 last year (and a Macau Grand Prix win) things haven't quite gone to plan for da Costa this year, with small errors by him and his team costing him ground in the title race.
With eight of 17 races remaining he sits 47 points behind championship leader (and McLaren junior) Stoffel Vandoorne, who is currently scrapping at the top of the standings with fellow Woking scholar Kevin Magnussen.
Carlos Sainz Jr (Red Bull/Toro Rosso)
Age: 18
2013 season: 9th in GP3, outings in Formula Renault 3.5
After proving fast but inconsistent in F3, the Red Bull protege has moved into the category probably least suited to his flamboyant, spectacular driving style.
Results haven't been great, but the Spaniard is utterly fearless and should have no problem ragging an F1 car. If it rained he would be sensational, so it's his bad luck that Silverstone is mid-heatwave at the moment.
Davide Rigon (Ferrari)
Age: 26
2013: 1st in Blancpain Endurance Series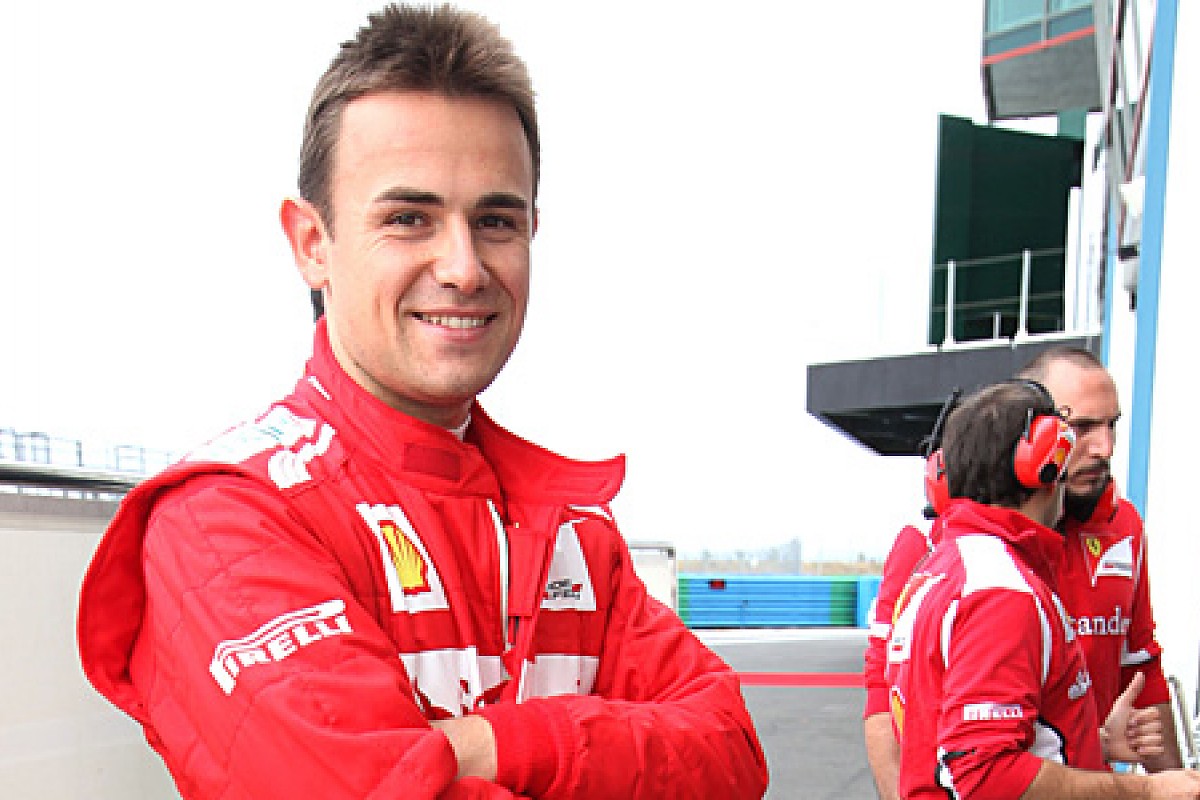 The Italian has had a nomadic career, cropping up in most European single-seater categories at various times and often doing well even when thrown in at the deep end.
He has the 2007 Euro 3000 title and the 2005 Formula Azzurra championship on his CV and has also won races in Superleague Formula, as well as appearing in GP2, Formula Renault 3.5 and A1GP.
Now one of Ferrari's simulator drivers.
Nicolas Prost (Lotus)
Age: 31
2013: 8th in WEC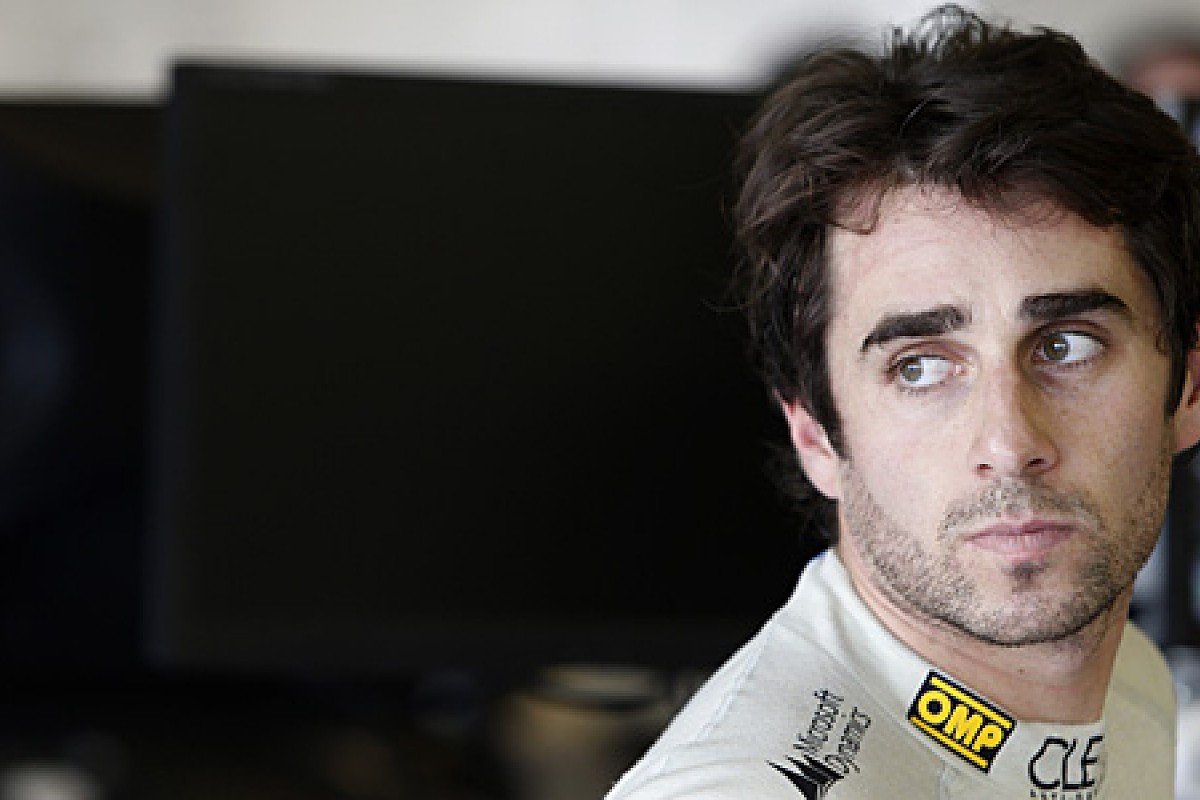 The son of four-time world champion Alain Prost was a late starter, making his debut in Formula Campus in 2003.
Through his role as a Lotus development pilot he gets the chance to test a contemporary grand prix car again.
He has had success in lower-profile single-seater series, notably Euro 3000, but has focused on sportscars since 2009, this year emerging as a more consistent, brisk LMP1 racer.
Davide Valsecchi (Lotus)
Age: 26
2013: Lotus reserve driver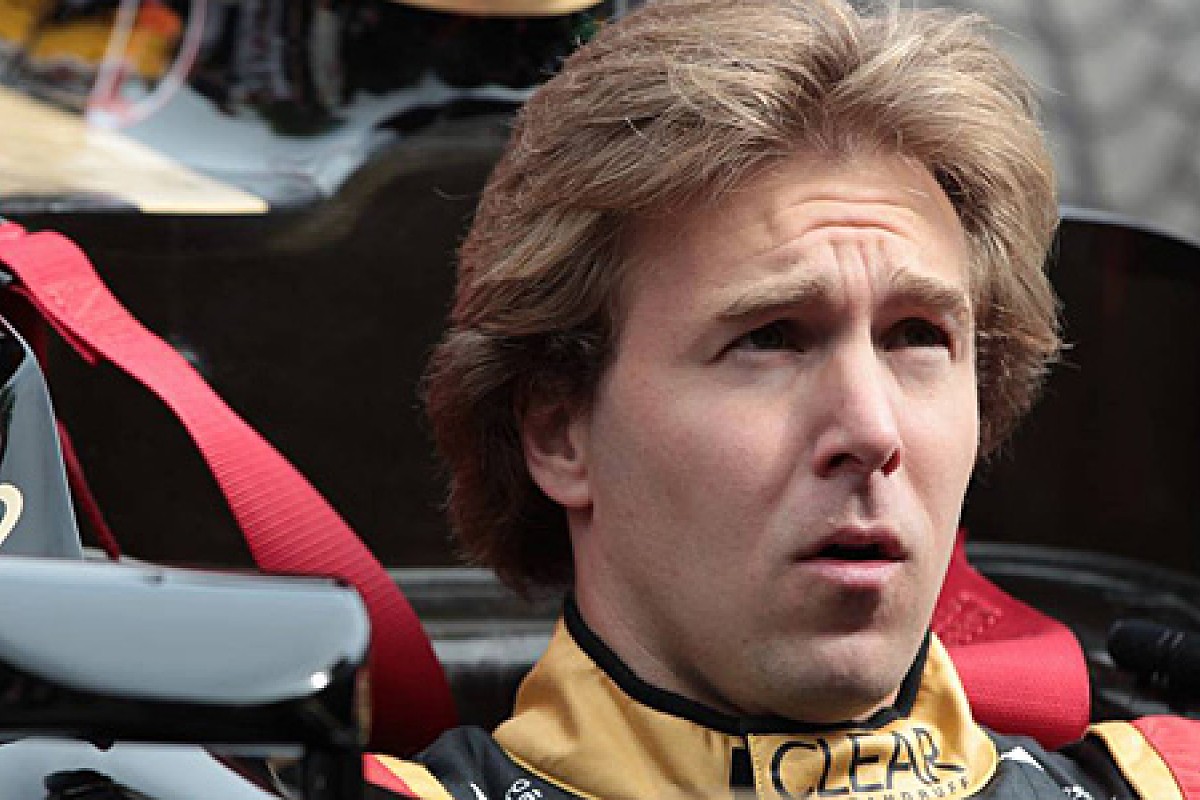 The Italian joined his countryman Giorgio Pantano on the list of the only GP2 champions not to graduate to F1 the following season, but he did at least land a reserve role with Lotus. He has driven the team's E21 already, as he was drafted in during pre-season to replace Kimi Raikkonen for a day when the Finn was too ill to drive.
Valsecchi only logged 16 laps on that day at Barcelona, but as the second most experienced driver in GP2 history (with 96 starts in the main series) he is still well equipped ahead of this week.
James Calado (Force India)
Age: 24
2013: 5th in GP2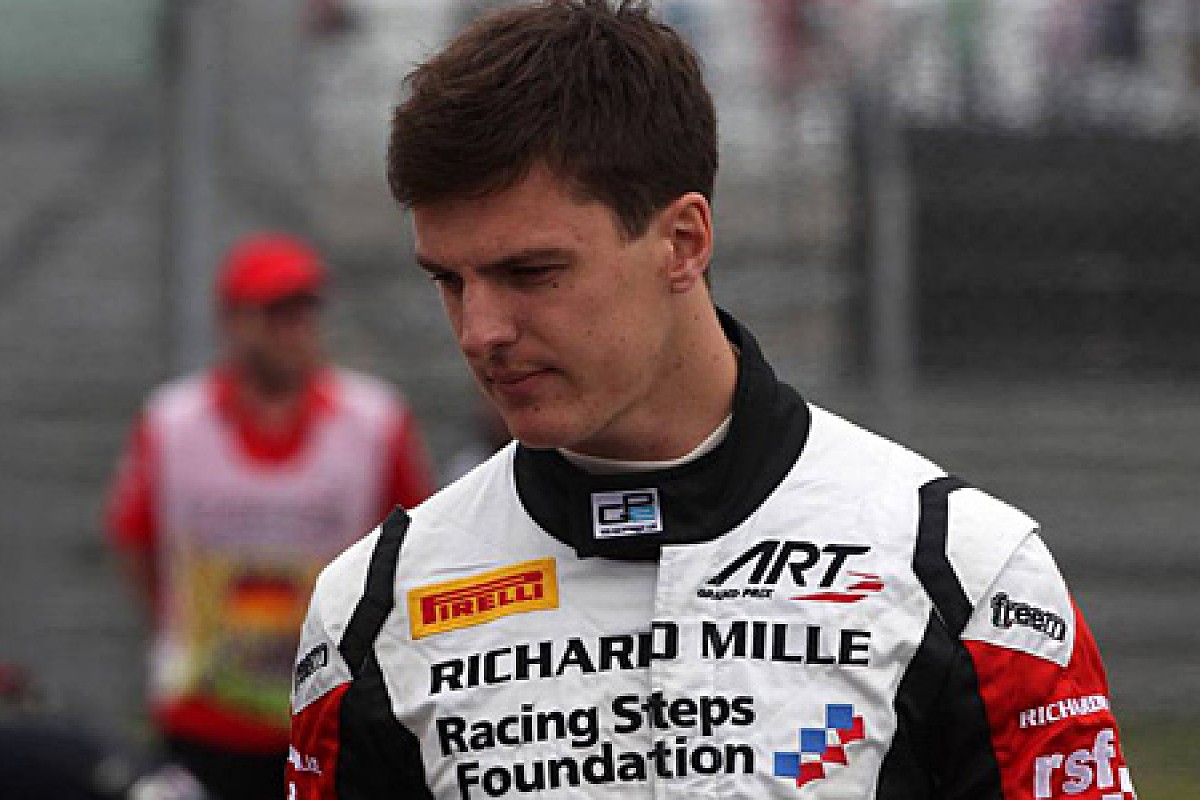 The Racing Steps Foundation-supported Briton is deservedly highly rated, although the anticipated push for the GP2 championship has yet to materialise.
But his ART Grand Prix squad recently detected a small chassis crack that could explain his underwhelming form.
The young driver test will come as welcome respite for Calado, who has been earmarked as the successor to Paul di Resta, Nico Hulkenberg and Jules Bianchi as Force India's Friday driver.
Friday practice outings are possible on the back of a good test performance.
Gary Paffett (McLaren)
Age: 32
2013: 5th in DTM, McLaren F1 test driver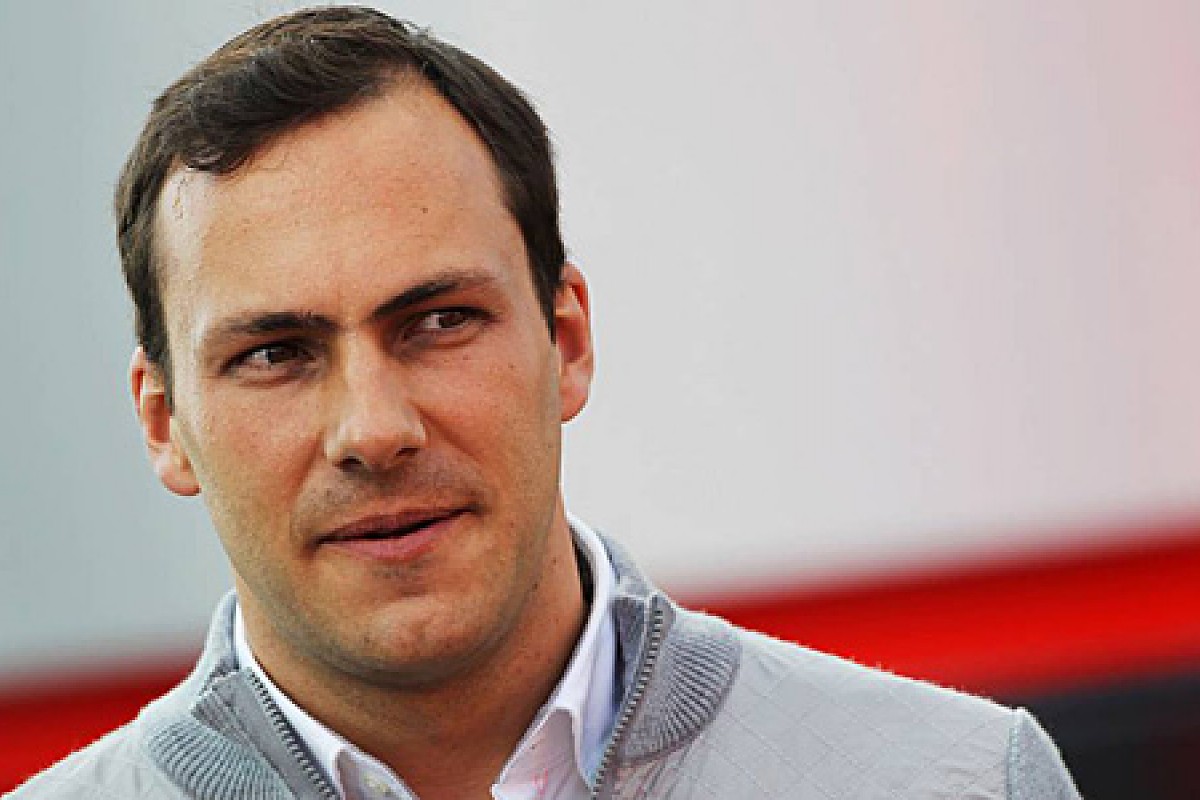 The DTM frontrunner and former champion has been a regular McLaren tester since 2006 and has more miles to his name in grand prix machinery than any other non-racer present at Silverstone.
With speed and consistency guaranteed, and no incentive to push beyond the limit to prove a point, he's just about the best test driver a team could have these days.
Oliver Turvey (McLaren)
Age: 26
2013 season: 3rd in European Le Mans Series, WEC outings with JOTA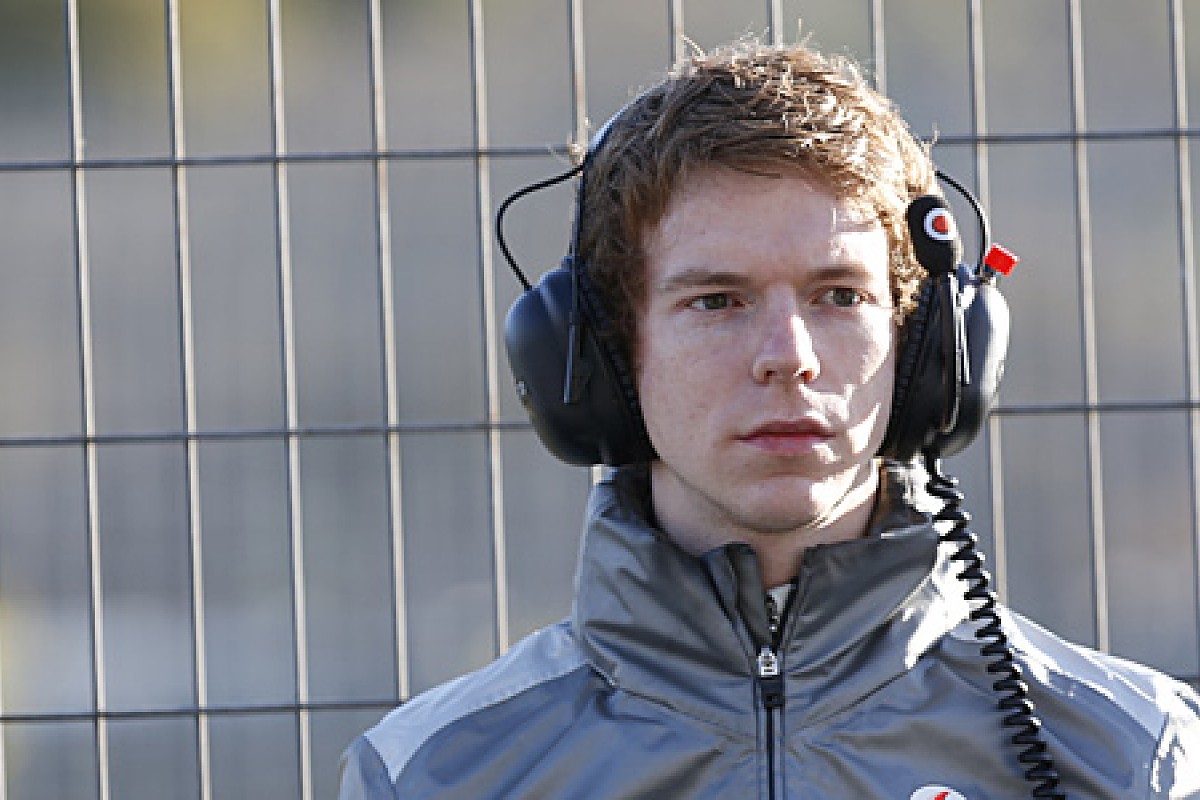 Turvey is now well-established as a development driver for McLaren, focusing primarily on simulator work, but has had outings in testing since 2009.
An intelligent, quick driver who finished second in British F3 to Jaime Alguersuari in 2008 and has won races in both GP2 and Formula Renault 3.5, he has now made the switch to sportscars.
This year, he has shown his aptitude by taking to LMP2 racing like a duck to water, winning on his sportscar debut at Silverstone in April.
Kevin Magnussen (McLaren)
Age: 20
2013: 2nd in Formula Renault 3.5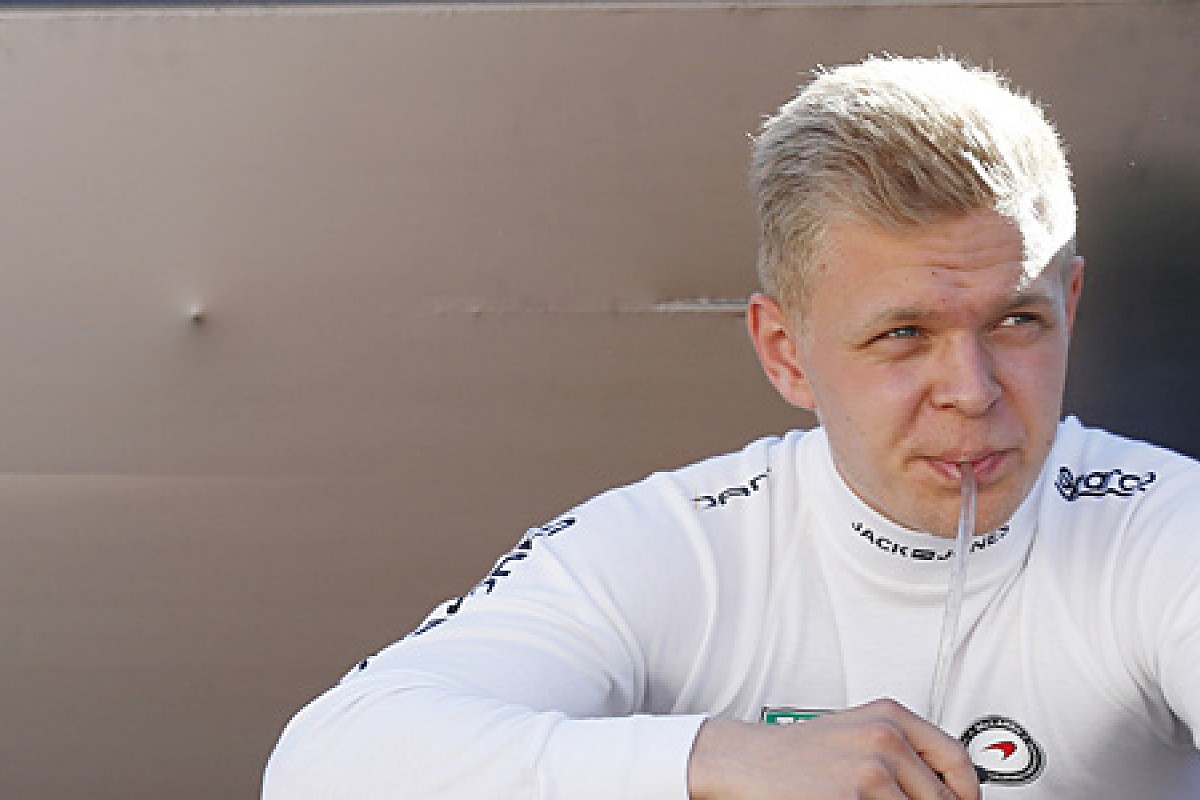 Magnussen is in the middle of a championship scrap in Formula Renault 3.5 with his fellow McLaren junior Stoffel Vandoorne (who leads him by three points), but as the more experienced of the two he is the one McLaren has called up for this week's F1 test.
The son of McLaren one-time grand prix starter Jan Magnussen already has two days of F1 running under his belt courtesy of last year's young-driver test in Abu Dhabi. After driving on Wednesday he will hand over to the team's test drivers Oliver Turvey and Gary Paffett, while he heads to Spielberg to recommence his FR3.5 battle with Vandoorne this weekend.
Robin Frijns (Sauber)
Age: 21
2013: 9th in GP2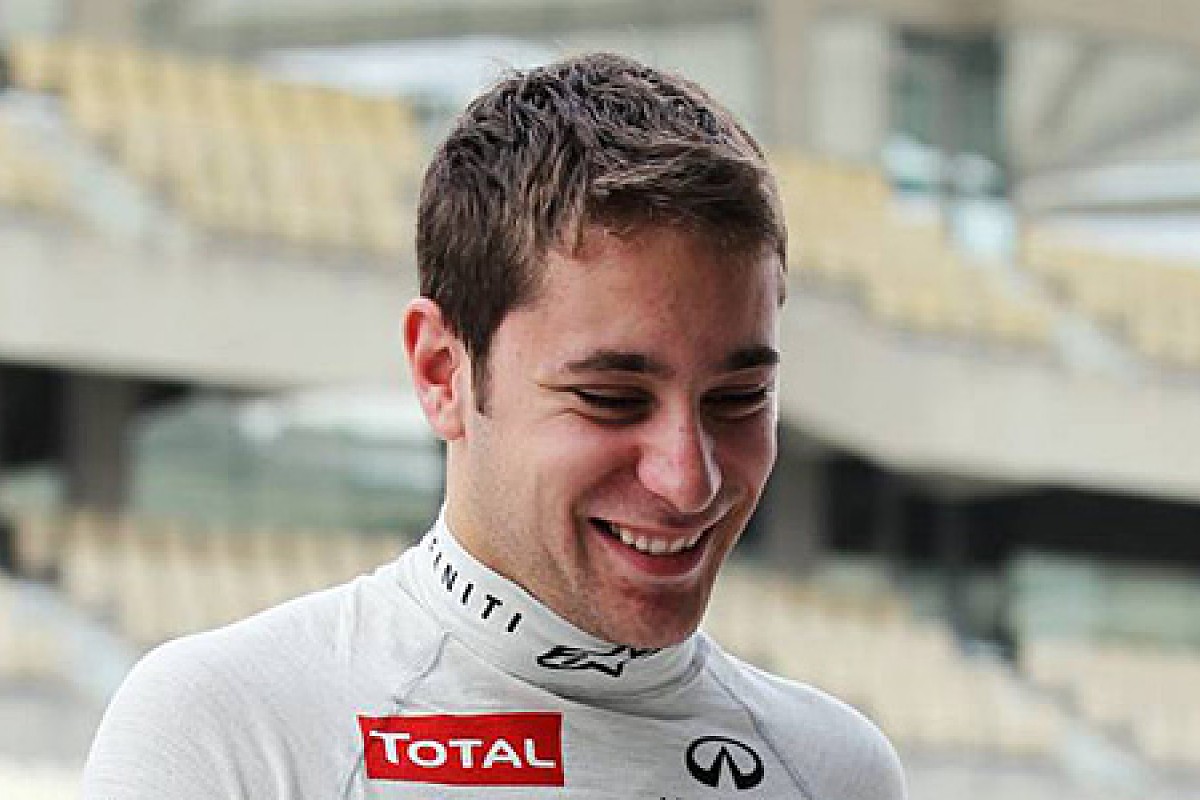 The Dutchman caught the eye of talent-spotter Peter Sauber with his spectacular (and controversial) championship win as a rookie in FR3.5 last year, where he defeated F1 juniors Jules Bianchi and Sam Bird in the title race.
Frijns started 2013 on the sidelines though, as neither he nor Sauber had the funding to land him a GP2 drive. He joined the field courtesy of an offer from series newcomer Hilmer Motorsport in Bahrain, and at the following round in Spain he took his first win.
His seat has remained in doubt all season though, with the team only confirming him on the eve of each round once it becomes apparent that there is not a higher bidder for the drive available.
Kimiya Sato (Sauber)
Age: 23
2013 season: 2nd in Auto GP World Series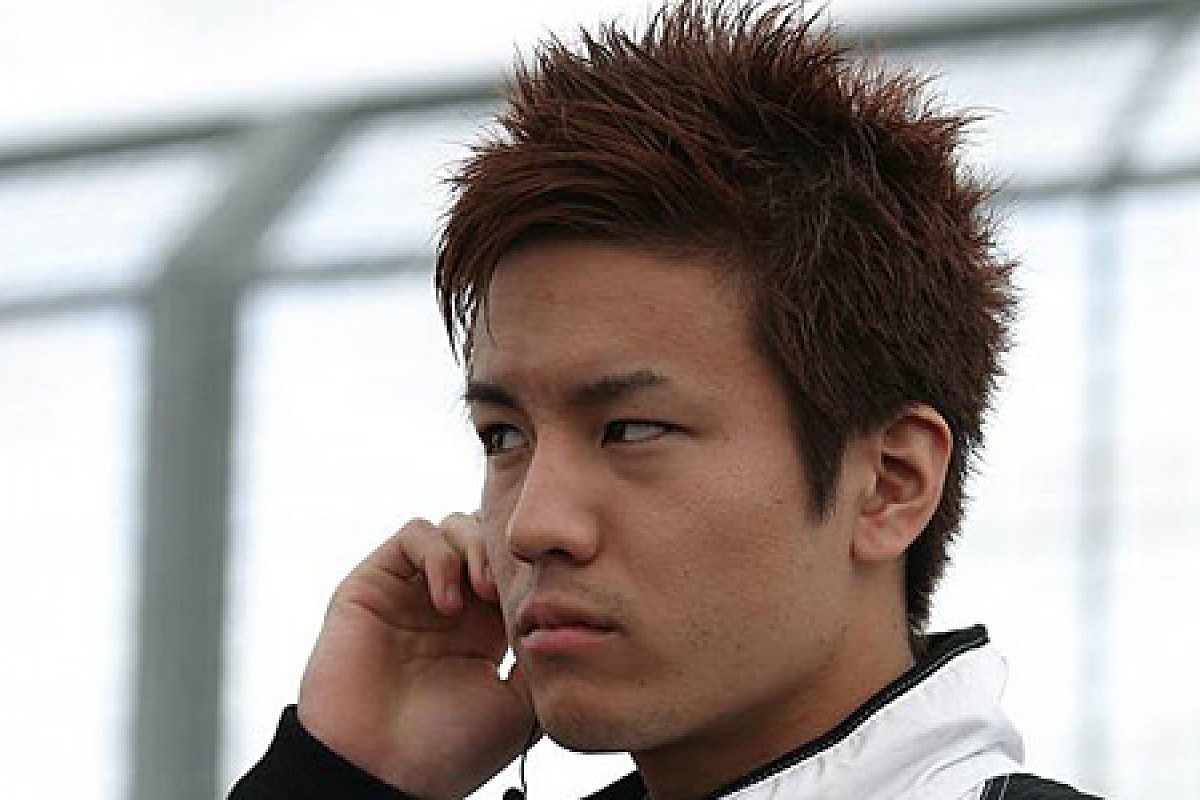 Sato has been the most consistent podium finisher in this year's Auto GP World Series, enjoying a 70 per cent strike-rate.
After a supreme win in the wet at Monza's season-opener, the Kobe-born driver has added a further two victories to his tally, including at Silverstone.
Although equal on points with rival Sergio Campana, Sato has dropped to second in the standings after being nudged into a first-corner accident at Mugello last weekend.
With no Japanese drivers on the F1 grid, Sato's progress at Silverstone may well be watched with interest by a certain incoming engine manufacturer.
Daniel Juncadella (Williams)
Age: 22
2013 season: 9th in DTM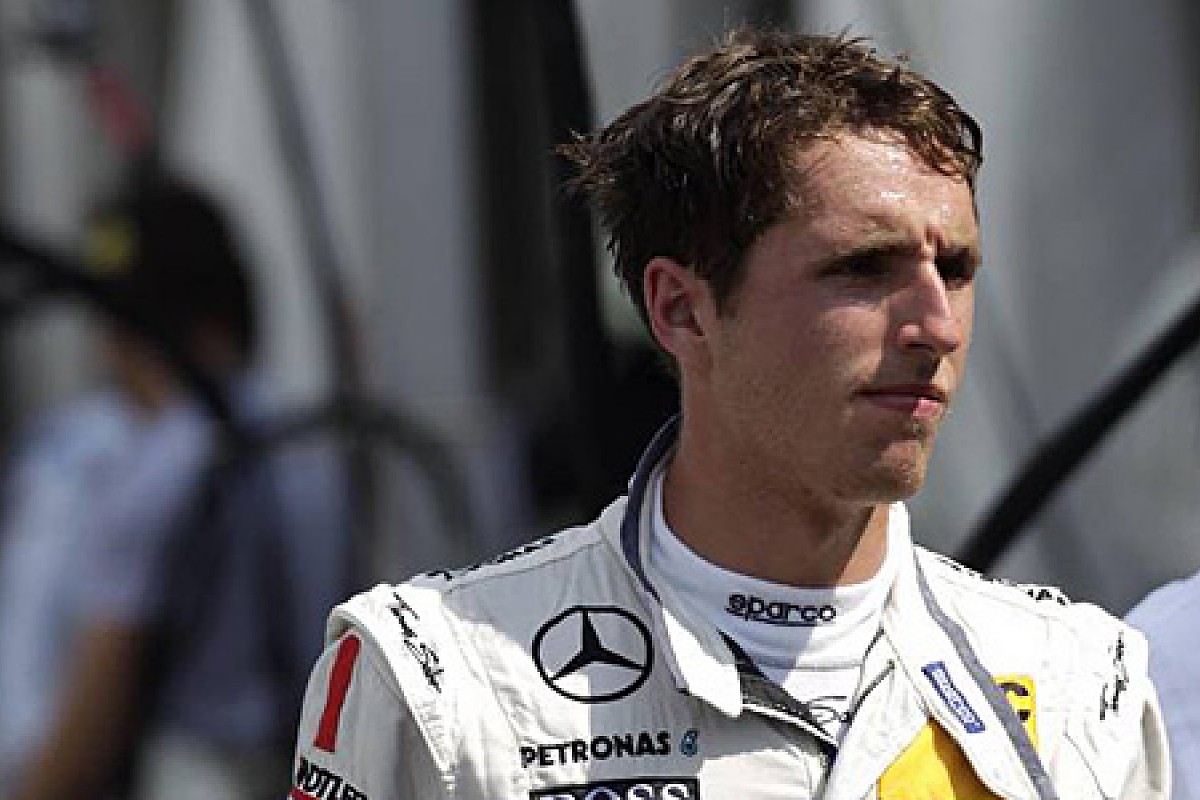 The Spaniard has made a cracking start to his DTM career in a Mercedes team run by Peter Mucke and Ralf Schumacher and secured his maiden top-three finish at the Norisring last weekend.
His single-seater credentials are extensive too; not only has he won the Formula 3 European Championship and the Euro Series - plus the prestigious Masters and Macau standalones - but he has also impressed Mercedes greatly after signing on as part of its F1 simulator programme this year.
He was set to drive for Mercedes in the young-driver test alongside Sam Bird prior to the squad's ban.
Susie Wolff (Williams)
Age: 30
2013: Williams F1 development driver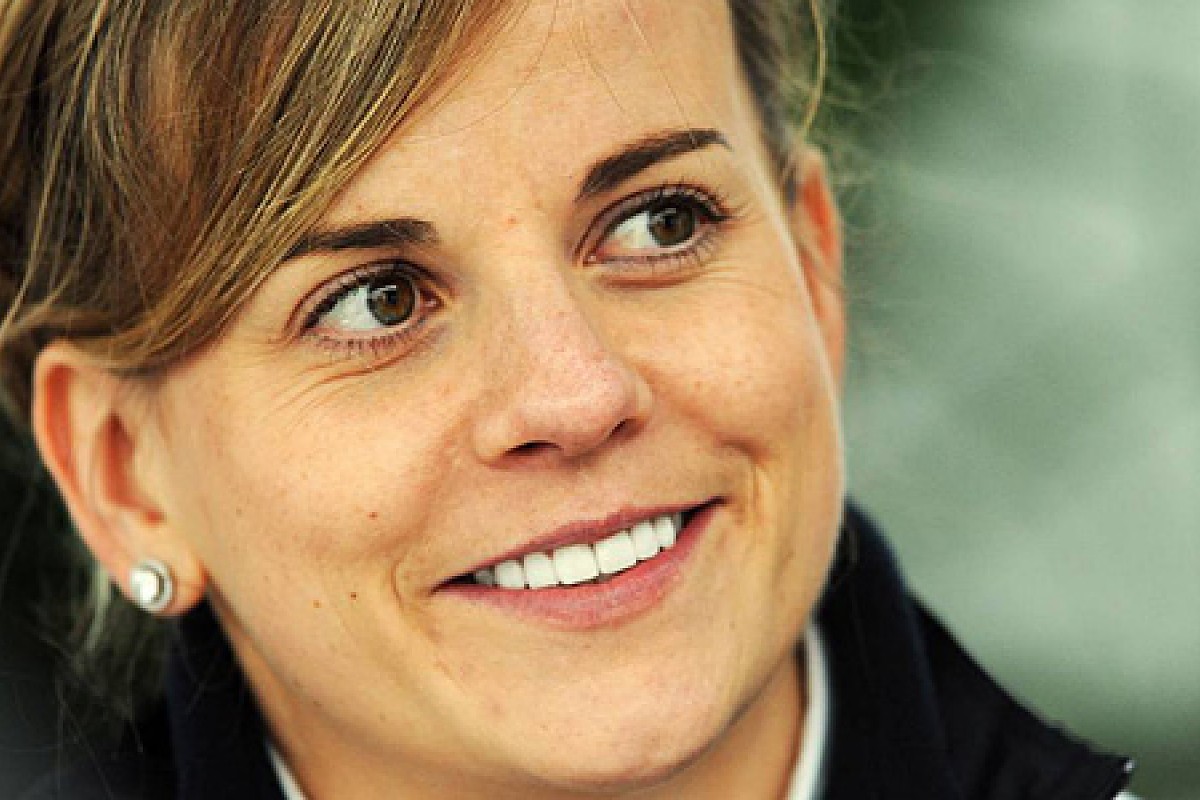 Wolff's Williams role has been expanded this year to include a major simulator programme following her decision to end an eight-year stint with Mercedes in the DTM late last year.
The Briton, whose husband Toto still has a stake in the team, has already shaken down an FW35 pre-season and had a day of running at Silverstone in 2012.
Johnny Cecotto (Toro Rosso)
Age: 23
2013: 14th in GP2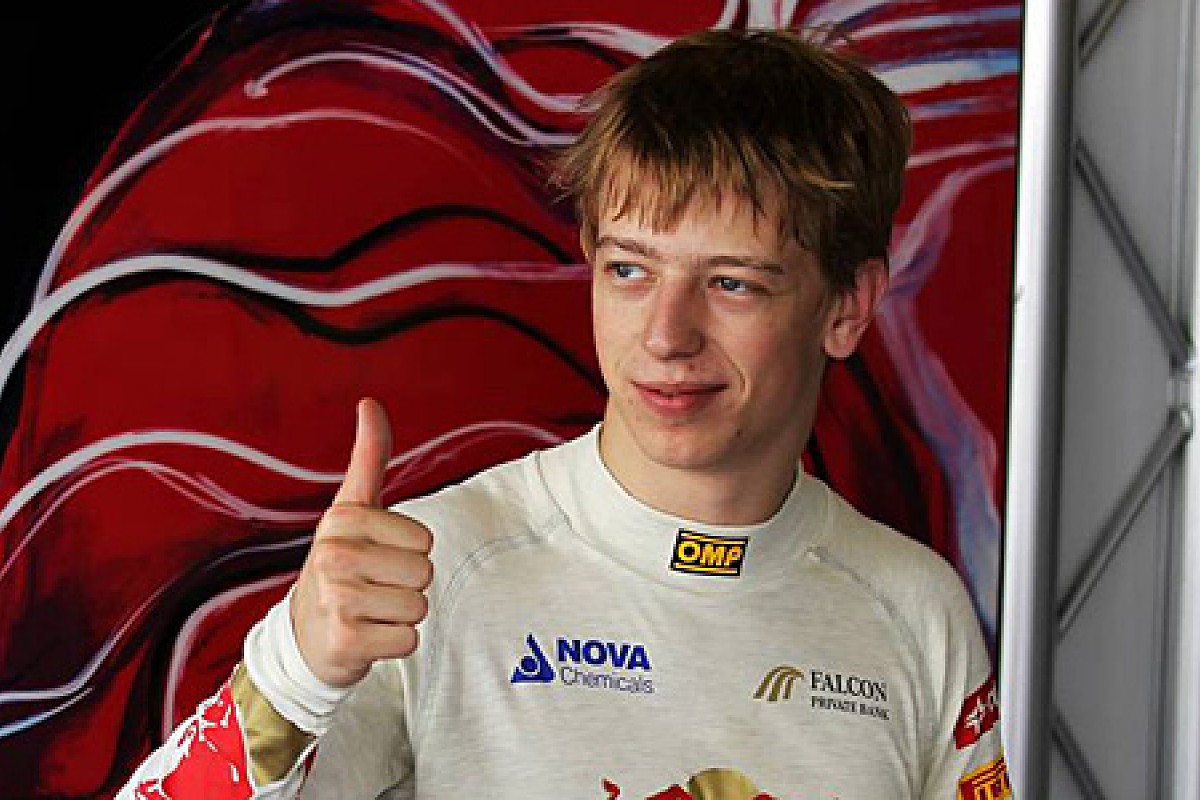 The Venezuelan has shown a handy turn of speed on occasion - after all you don't win a GP2 race from pole position at Monaco without knowing what you're doing.
Those glimpses of speed have been tempered with some wild moments, notably shoving Sam Bird off the track in qualifying in retaliation for being held up on a fast lap, one of a number of incidents that led to him being banned from the Monaco sprint race for an honest first-corner mistake rather than genuine dangerous driving.

Daniil Kvyat (Toro Rosso)
Age: 19
2013 season: 8th in GP3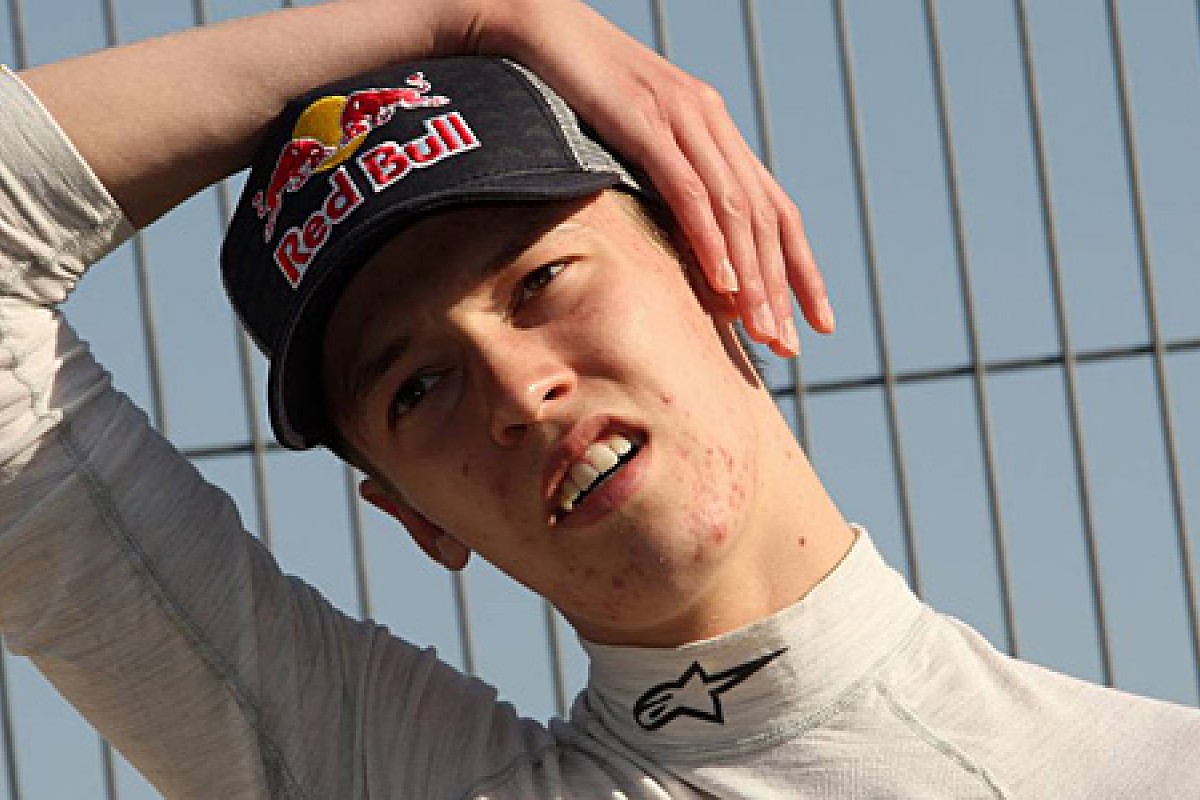 Red Bull's Russian youngster - from the distant republic of Bashkortostan - has speed and personality and is undergoing a dual programme in GP3 and European Formula 3.
Kvyat, the reigning Formula Renault ALPS champion, is not registered for points in F3, but has taken four pole positions in the category and has impressed many with the ease with which he adapts when he switches between two very different cars.
Alexander Rossi (Caterham)
Age: 21
2013: 13th in GP2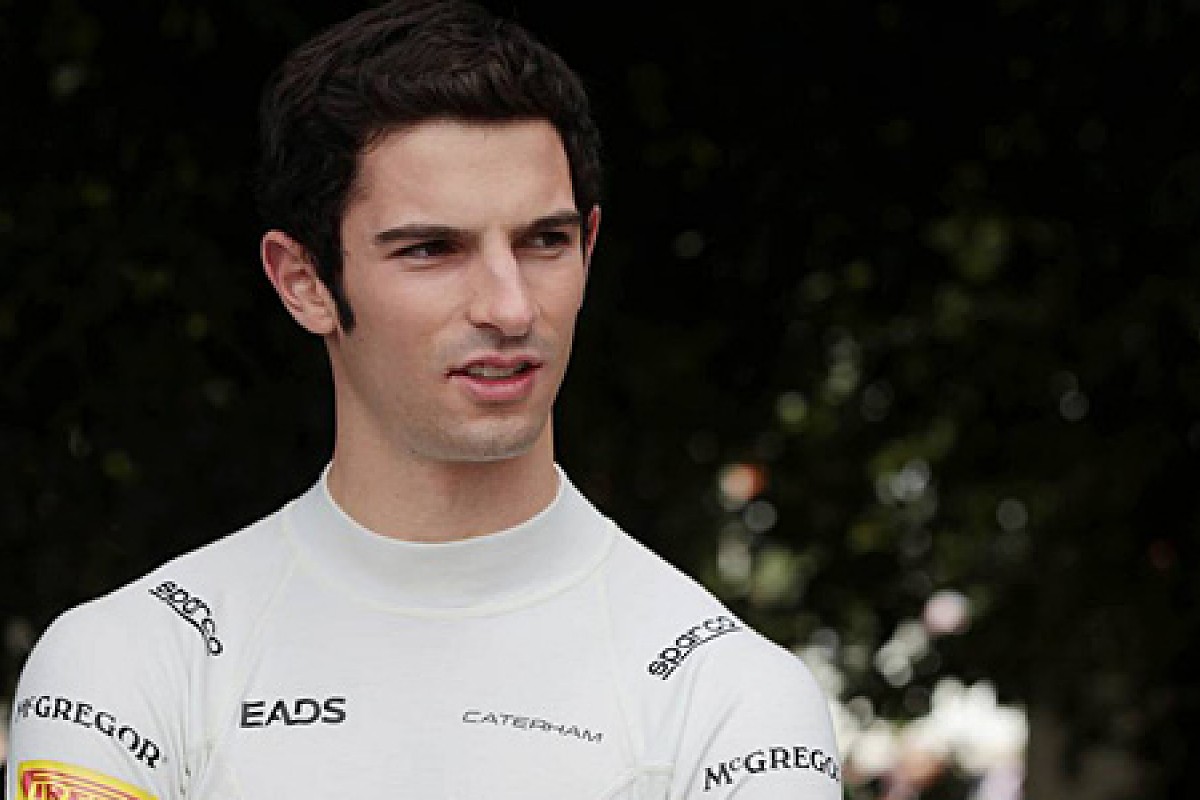 The American started the season out of a drive and twiddling his thumbs waiting for Friday F1 outings with Caterham - and planning to use some of the 2013 downtime to learn a second language.
Then, Ma Qing Hua lost his Caterham GP2 drive after the opening race of the season and Rossi was back in action, taking an impressive podium on his comeback.
Things have been up-and-down since then for Rossi, who has nonetheless impressed the team with his approach.
Will Stevens (Caterham)
Age: 22
2013: 4th in Formula Renault 3.5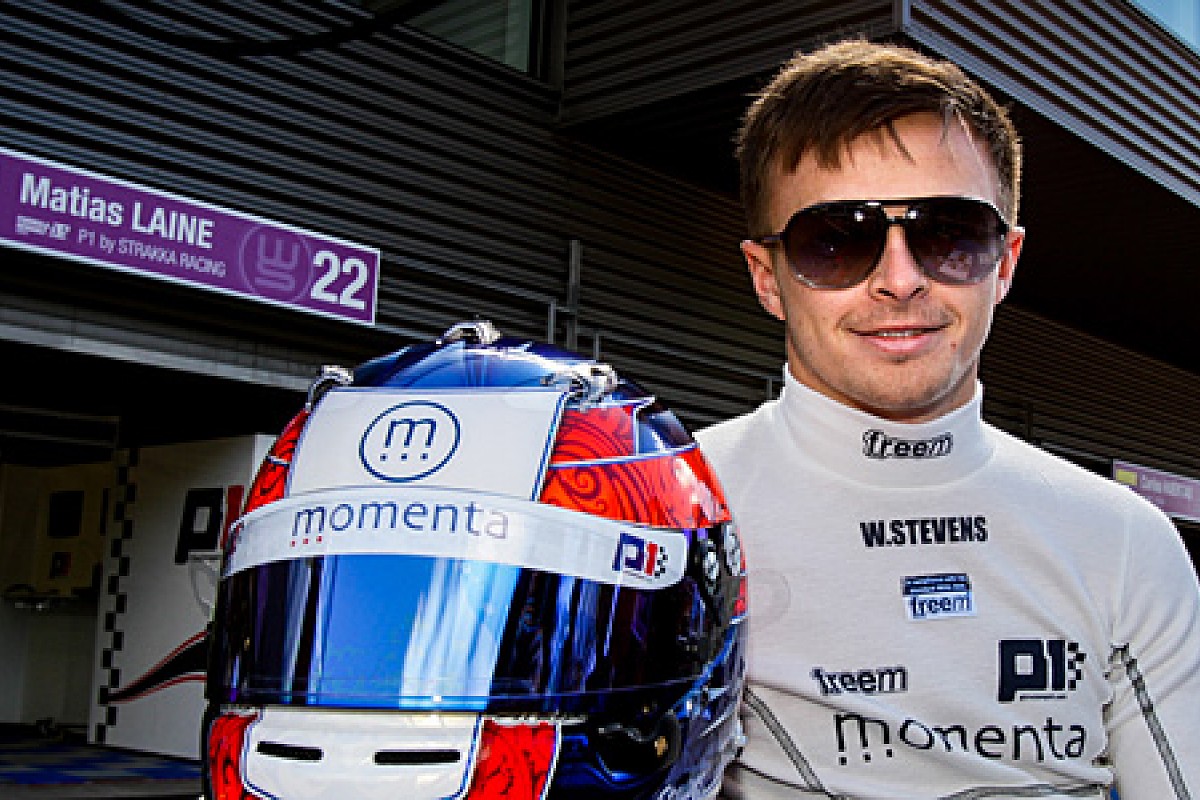 Stevens is a recent addition to Caterham's revamped 'Racing Academy', with his place on the scheme only being announced last month.
That news came in the wake of a solid start to his second season in Formula Renault 3.5, where he has added consistency to the flashes of pace he showed in his rookie campaign.
His record of five top-four finishes in the nine races so far this year (including three podiums) has him waiting in the wings in the title fight, and snapping at the heels of Red Bull hotshot Antonio Felix da Costa.
Tio Ellinas (Marussia)
Age: 21
2013 season: 1st in GP3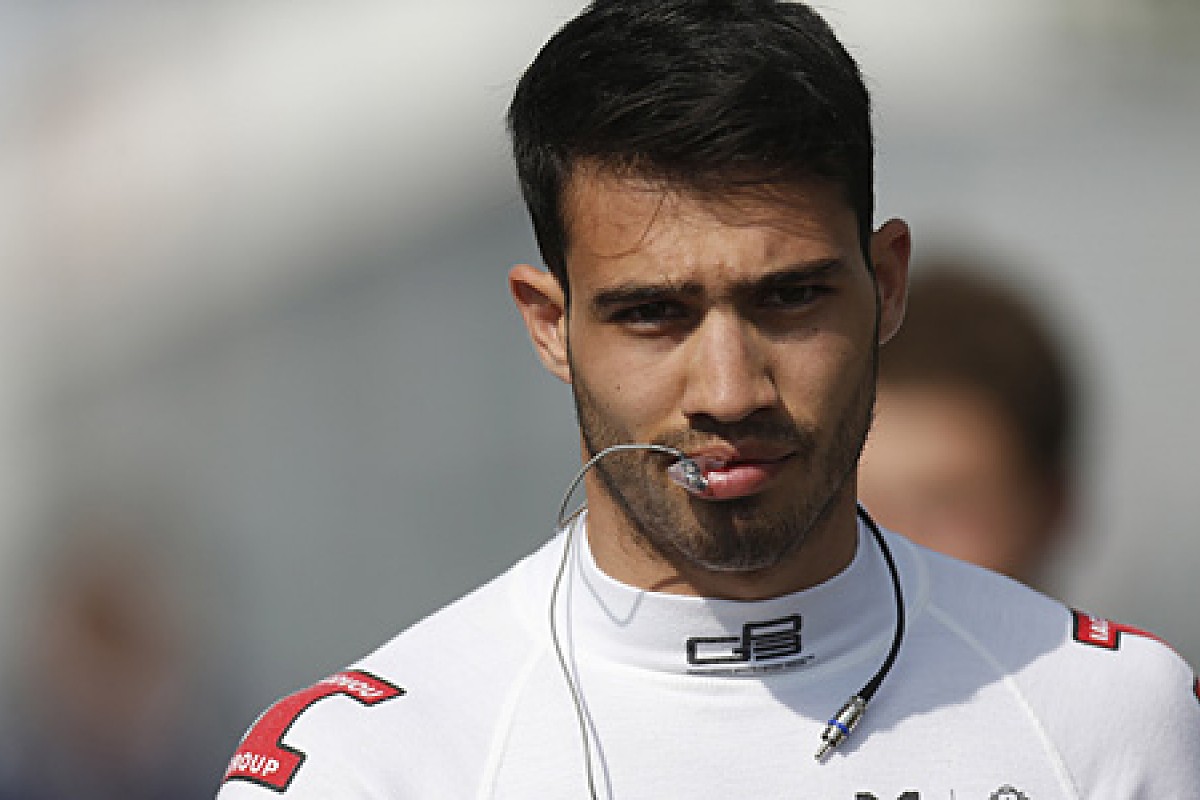 The first Cypriot to drive an F1 car, Ellinas has a measured, calm approach to his racing, and as a result has been super-consistent throughout his career.
He's not the most spectacular bloke around, but has always adapted very quickly to new challenges. He's already highly popular with Marussia's GP3 team, and you would expect him to do a professional, impressive job with the F1 squad.
Rodolfo Gonzalez (Marussia)
Age: 27
2013: Friday driver for Marussia, three outings to date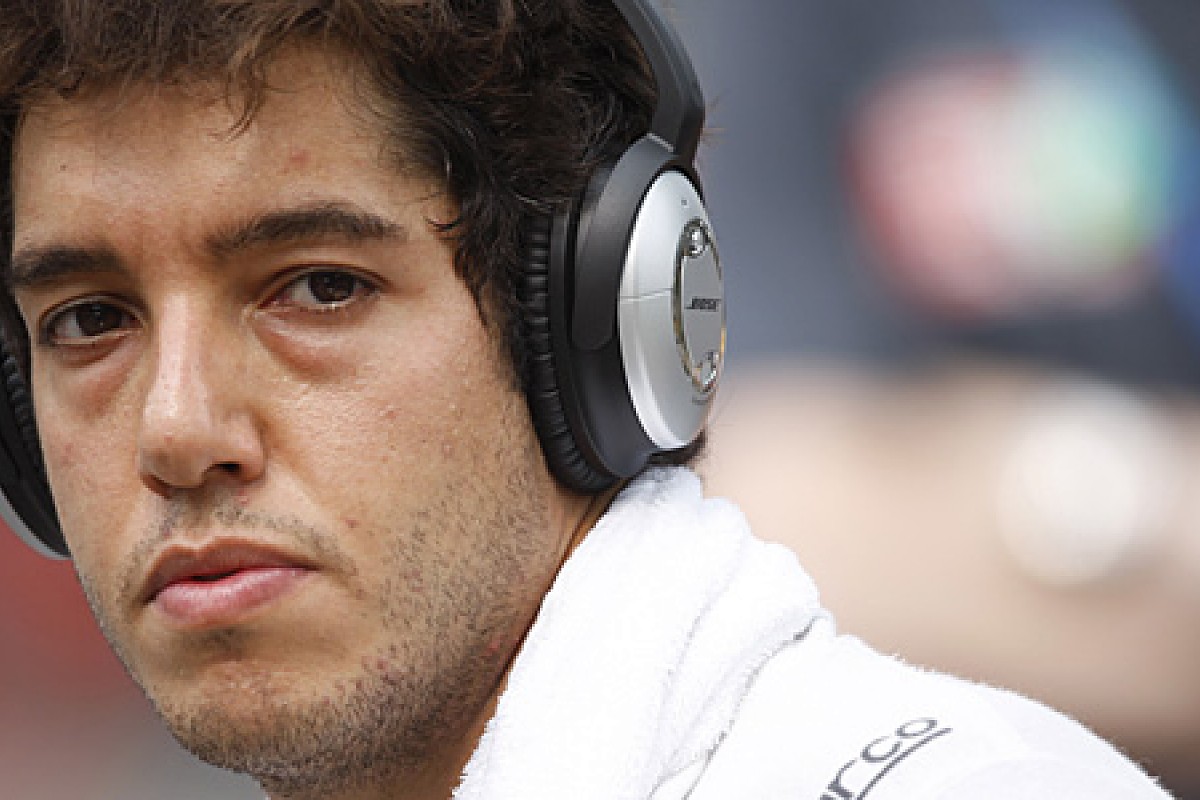 The Venezuelan has finally put GP2 behind him after amassing a grand total of 10 points in 79 starts in both the main and Asian series since 2008.
He has no racing programme this year, but has appeared for Marussia on Friday mornings in Bahrain, Spain and Germany so far thanks to his sponsorship dollars.
Gonzalez has previously tested for Caterham/Lotus and Force India in F1 and apparently shown greater aptitude for grand prix machinery than GP2 machinery. Not that that is saying much.