Not since those dark days after Imola 1994 have Formula 1 drivers so openly confessed about being 'scared' and 'frightened' in the cockpit.
When men like Lewis Hamilton and Fernando Alonso, two of the very bravest of the brave, start referencing fear then you know things have got pretty serious.
Make no bones about it, F1 took itself to the brink with the Pirelli tyre dramas at Silverstone.
The spate of blowouts not only forced the FIA and Pirelli into crisis-management mode to keep the circus on the road, it also left itself just one roll of the dice away from bigger trouble.
With the majority of drivers sufficiently moved to issue their GPDA strike threat ahead of the German Grand Prix, emotions were running high - and it would have taken just one random failure of a tyre in Friday practice for the situation to potentially spiral out of control.
Yet as the dust settles on the whole affair - and F1 showed with a thriller in Germany that the situation is sorted for now - it's worth reflecting on how lucky the sport was to have got away without something much worse.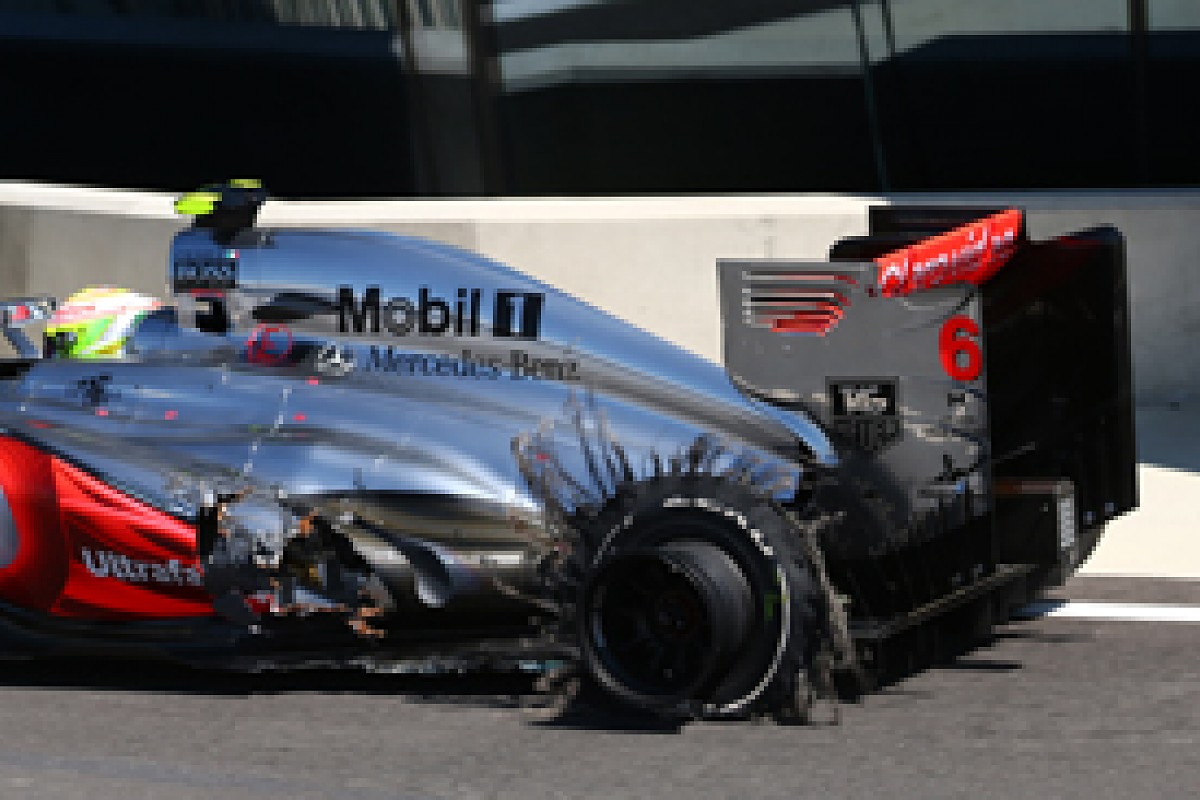 Alonso was able to dodge Perez's tyre debris, but it took a mighty save © XPB
After all, any one of those drivers involved in the incidents at Silverstone could have been injured.
Had Alonso been lining up to overtake Sergio Perez on the left at the point when the McLaren's tyre blew, rather than the right, then even the 3.6g turn he was able to execute at 288 km/h might not have been enough.
And F1's flirtation with danger runs much deeper than simply the consequences of the Silverstone blowouts, for it was only a single day's change of weather that helped F1 avoid serious trouble.
Mark Webber has already talked about how the British GP could have turned into a repeat of the Indianapolis 2005 fiasco if the Friday of Silverstone had been dry.
There was a high chance that if it had been slick territory - rather than the downpour we experienced - then the tyre failures could have come to light then, setting off a chain of events that could have left us without a race on Sunday.
There was another potential scenario avoided at Silverstone - one that could have had far bigger consequences for F1.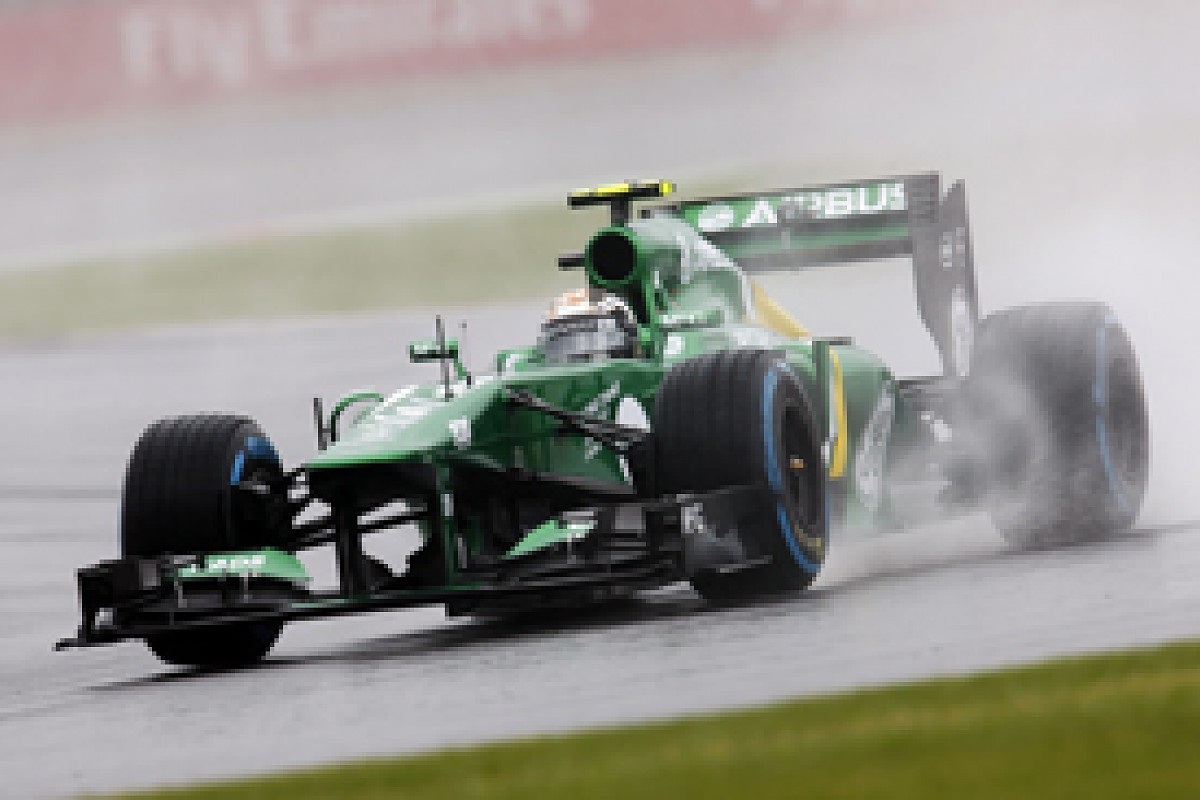 Did wet weather in Silverstone practice avert the prospect of a cancelled race? © XPB
With Europe experiencing a dreadful summer weather-wise until the start of July, it was not beyond the realms of possibility that race day at Silverstone could have been a washout like Friday.
Had that happened, then the teams and Pirelli would never have run the dry tyres. There would have been no reason to leave Silverstone worried about the tyres' steel-belt construction, the impact of tyre swapping, low pressures or extreme cambers.
Indeed, with the Nurburgring delivering forces that one engineer estimates are around 65 per cent of those experienced at Silverstone, there was a high chance that the German Grand Prix would have passed without much incident too. As would the slow-speed Hungaroring.
That would have left the F1 community, fresh from a summer break over August, returning to action at Spa-Francorchamps unaware of the possibility of major trouble.
We saw how close Red Bull flirted with danger at the 2011 Belgian Grand Prix, when it ran aggressive camber on its car with tyres that had been bulletproof up to that point.
F1 drivers would have been sent into battle at daunting corners such as Eau Rouge and Blanchimont with tyre structures, pressures, cambers and swapped sets that everyone now knows wouldn't have been up to the job.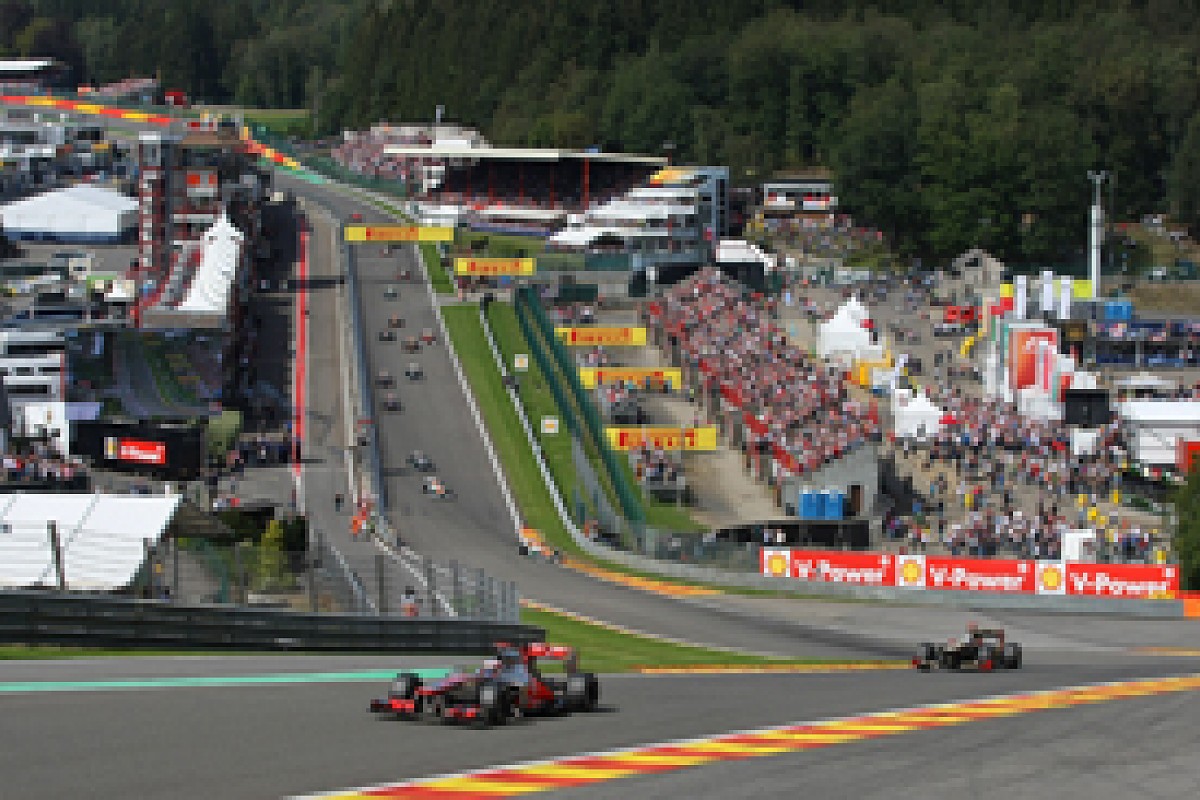 The tyre troubles might not have come to light until Spa © XPB
The likely run of failures in Friday and Saturday practice, irrespective of whether those blowouts actually caused accidents, would have been enough to create the 'Indy 2005' scenario of a cancelled race.
Maybe the problems would have only been discovered on Sunday afternoon - prompting the red-flag outcome that F1 race director Charlie Whiting admitted came close at Silverstone...
That would only have been the start of F1's problems.
Recovering from the dramas at Spa would have been troublesome, for the GPDA's concerns about safety that we voiced after Silverstone would have been amplified tenfold by the fact that the following race comes at the high-speed Monza circuit.
And with no fallback of piggybacking a young-driver test to evaluate new tyres, finding a way for teams to trial replacement rubber ahead of the Italian GP would not have been easy.
Then you'd have to factor in the chances of a huge political nightmare if teams were allowed to test 2013 cars on tyre-safety grounds, something Mercedes got punished for earlier in the year.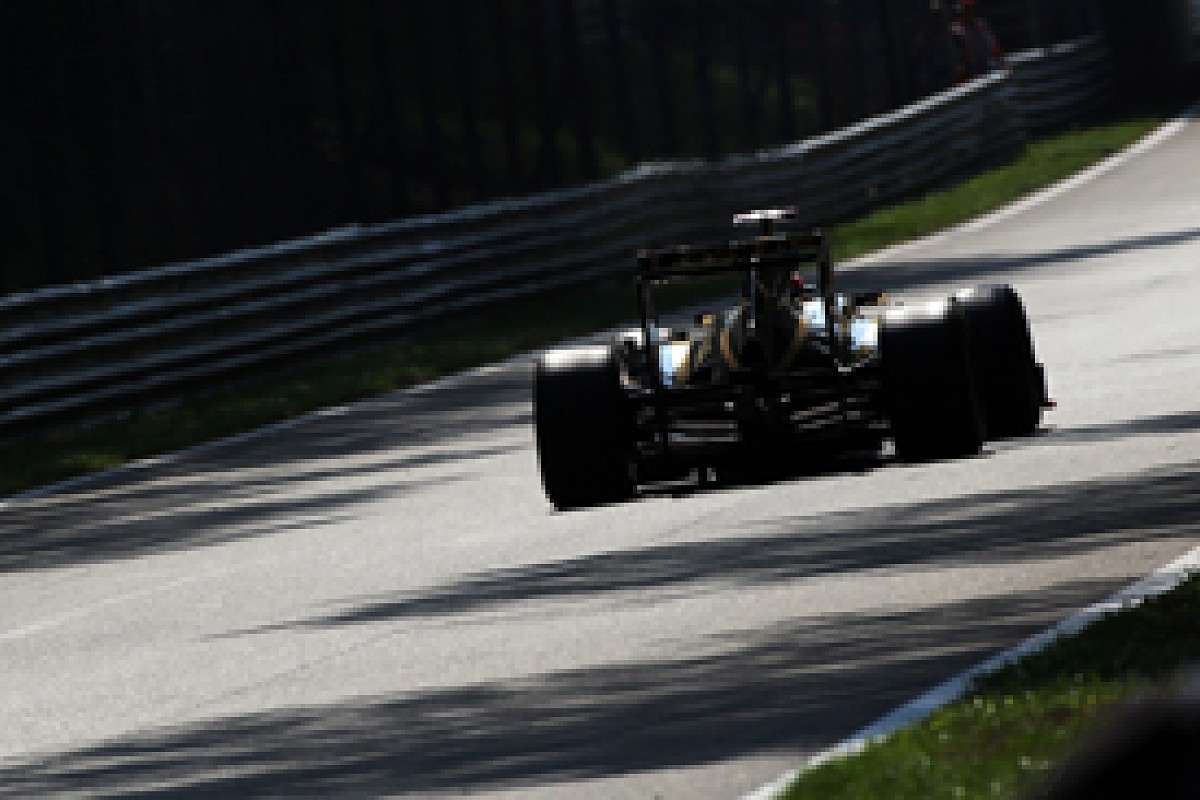 Monza is also a tought venue for tyres © XPB
Could we have had a calendar crisis? Race cancellations? A championship in turmoil? Perhaps.
Thankfully for F1, we avoided all this trouble panning out.
The way circumstance played out, plus the swift response of the FIA and Pirelli to matters at hand, has left the sport able to head to those tough races at Spa and Monza - plus Suzuka later in the year - confident that talk on tyres will be focused on racing and strategy, and not on failures.
That F1 has come through this trouble, however, is no excuse to think that it has done enough.
Teams all individually have talked about doing more for Pirelli, being more willing to go that extra mile to help, but still it seems there is no action to support their words.
Pirelli's invite for teams to provide a car for its private test at Paul Ricard this week drew only a lukewarm reception, and it has been left to stick to the outdated 2010 Renault again. It may well be the same story for its next test at Barcelona in a fortnight's time.
A suggestion by the FIA and Pirelli to hold a post-season test in Brazil has also garnered little support from teams, even though the huge changes coming for 2014 are going to have a massive impact on tyre demands.
If the situation doesn't change, and Pirelli is not given extra assistance to prepare its 2014 products, then how can anyone guarantee there will be no repeat of this year's problems with a new generation of cars and engines?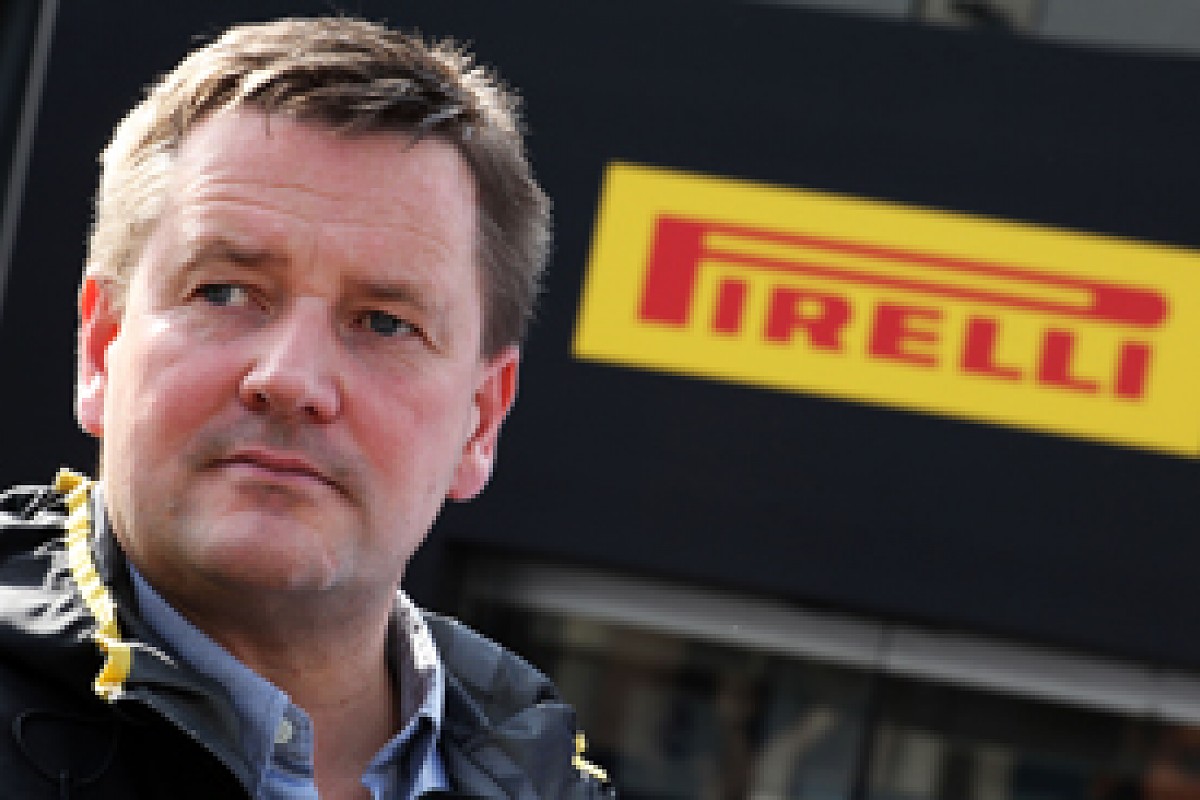 Hembery wants more support from teams © XPB
And have the teams even begun thinking about wet-weather tyre preparation for the new high-torque engine characteristics of next year? Are F1's drivers really going to have to wait until a rain-hit practice session in Malaysia to find out?
Pirelli motorsport director Paul Hembery said that while everyone was talking about doing more to assist, the paranoia and infighting that paralysed the switch to Kevlar-belted tyres earlier this year remain.
"One notable driver told me recently they didn't like the tyres in the wet, so I said to him, 'Let's do a wet test then.' But no one will come with us," he said.
"I understand why they might make a comment but there is no way of resolving it. That has to change. We can't have another situation like this, where we're operating in an almost impossible scenario."
Only good fortune from above (literally) helped F1 escape real trouble this year: whether that was at Silverstone, Spa or Monza.
It simply can't let itself rely on Lady Luck again to avoid a repeat next year.