Mark Webber will bid farewell to Formula 1 in November with what will be, all things being equal, 214 grand prix starts and at least nine victories.
Considering this was a driver who performed a miracle even to reach F1 on what was initially a very short-term deal with Minardi in 2002 and was destined to slip away from the top level with only a few starts and zero points, that's a hell of an accomplishment.
While there are still a few more pages to be written in the story of his grand prix career, it's unlikely that the narrative of Webber in F1 will change dramatically in the coming months. The bottom line is that he was a classy, seriously good racing driver and will be a huge asset to Porsche's LMP1 programme.
The Australian's F1 career divides neatly into two halves. Both, in their way, are stories of a nearly-man.
From 2002-08, he was lumbered with machinery that was, at a stretch, worthy of the odd podium finish and, at worst, incapable even of points. His speed in qualifying in particular was unquestionable and there was little doubt he would win grands prix in cars quick enough to do so.
In those seven seasons with Minardi, Jaguar, Williams and Red Bull, he started 121 grands prix. To show for that, he had a lot of retirements, a couple of podiums, and four front-row qualifying positions in cars that had no right being so far up the grid.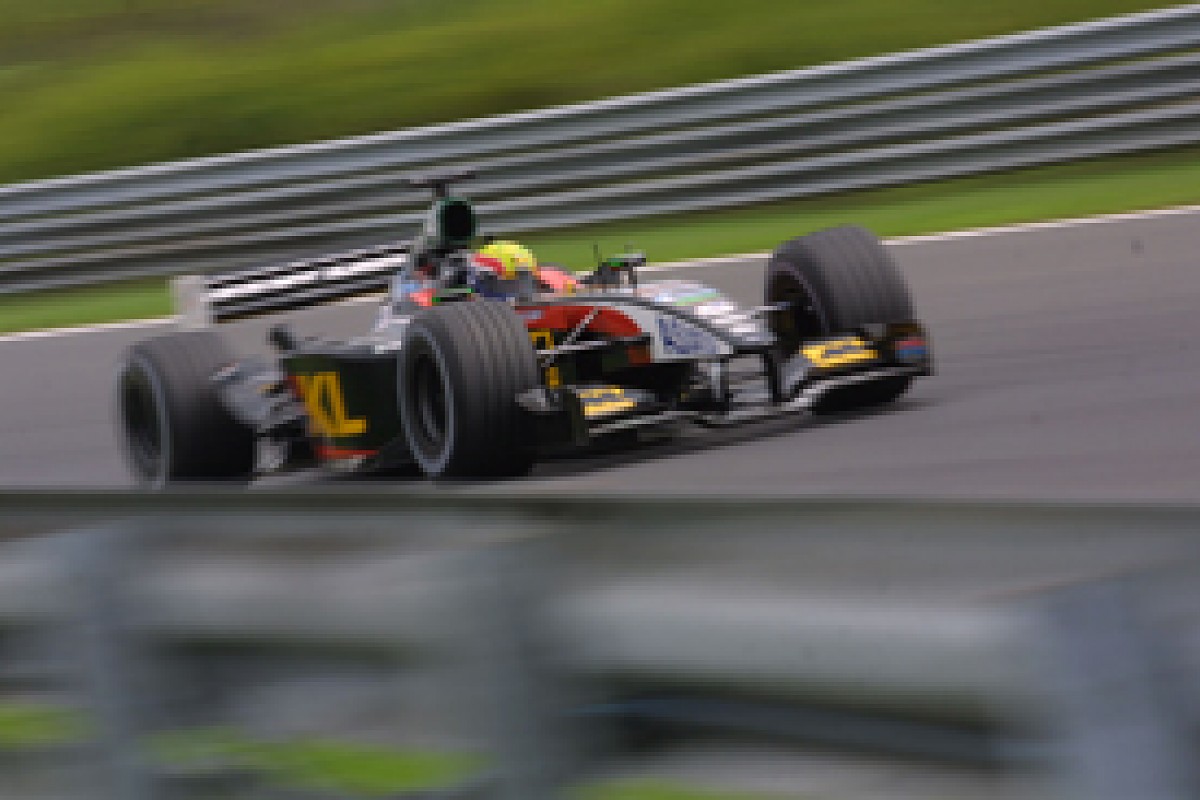 Webber was an underdog star at Minardi in 2002 © LAT
But he did consistently outshine his team-mates and few doubted his ability to do better than the 10th place in the championship that was his best effort during that period.
The second half of his career is defined by one thing - Sebastian Vettel's presence in the Red Bull team.
Forget the rhetoric about how Red Bull favoured the German and the baffling claims that Webber has been undermined at every turn by a team that has somehow wronged him by paying him a lot of money to drive the best car in F1 for several seasons. Vettel was simply that tiny bit better at the top level of a sport where fractions of a per cent make all the difference.
In a way, it's typical of Webber's bad luck that his one crack at a race-winning car came when he was alongside a driver who will go down in history as one of the all-time greats.
Granted, there were moments when things went against Webber, notably when Vettel ignored team orders in Malaysia to steal a fairly-earned victory from him and when he hit him in the 2010 Turkish GP. But equally, some of the Webber-against-the-world narrative was rooted in paranoia - as shown by his baffling rant against the team in Brazil in 2010.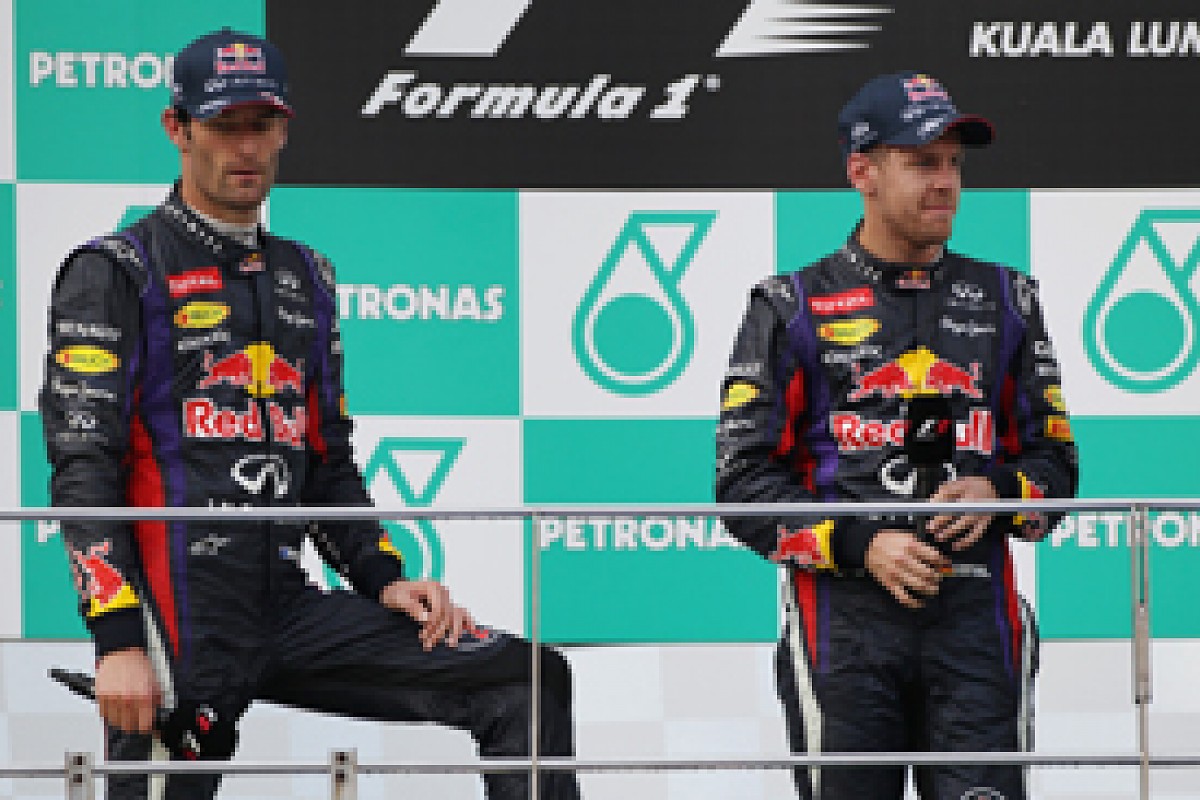 Malaysia 2013 was the biggest of the Webber/Vettel spats, but far from the first © XPB
But setting aside the politics that Webber is reputed to hate (yet also seems to play a big part in creating) and focusing on what he actually did on track, it's important not to underestimate just how good he has been.
Though he was an integral part in all three of Red Bull's consecutive constructors' championships, it will be 2010 that defines Webber's career. This was his shot, his world championship push. Even at the time, it had the feeling of all-or-nothing, as if the stars had aligned for him and he had this one glorious opportunity to etch his name in history.
After finishing second to Vettel in the Japanese GP (they were separated by just 0.075 seconds in qualifying), Webber led the championship by 14 points. Then came Korea.
On lap 19, in sodden conditions, Webber was running second behind team-mate Vettel. Perhaps as a result of losing two seconds to him on the previous lap, Webber asked too much of the front end of his Red Bull when he turned in for the Turn 12 right-hander. Inevitably, this carried him onto the exit kerb and he was fighting a losing battle to bring the car back. As he tried to do so, he lost the rear and fired it nose-first into the wall at the exit of the corner.
In a film of Webber's life, that would be the moment he relives again and again in slow motion before waking up in a cold sweat. Thumping the wall, rebounding across the track and being collected by the helpless Nico Rosberg's Mercedes. Then, cut to a black-and-white image of him striding back to the paddock, his face thunder.
Webber proved unable to bounce back from that - a stark contrast to Vettel, who amazed the team by geeing them up shortly after being robbed of victory in Korea, and seemingly his title shot, by an engine failure. While it was in Abu Dhabi that Webber literally lost the title after a lacklustre performance having gone into the weekend only eight points behind Fernando Alonso - and seven ahead of eventual winner Vettel - Korea was when it really got away from him.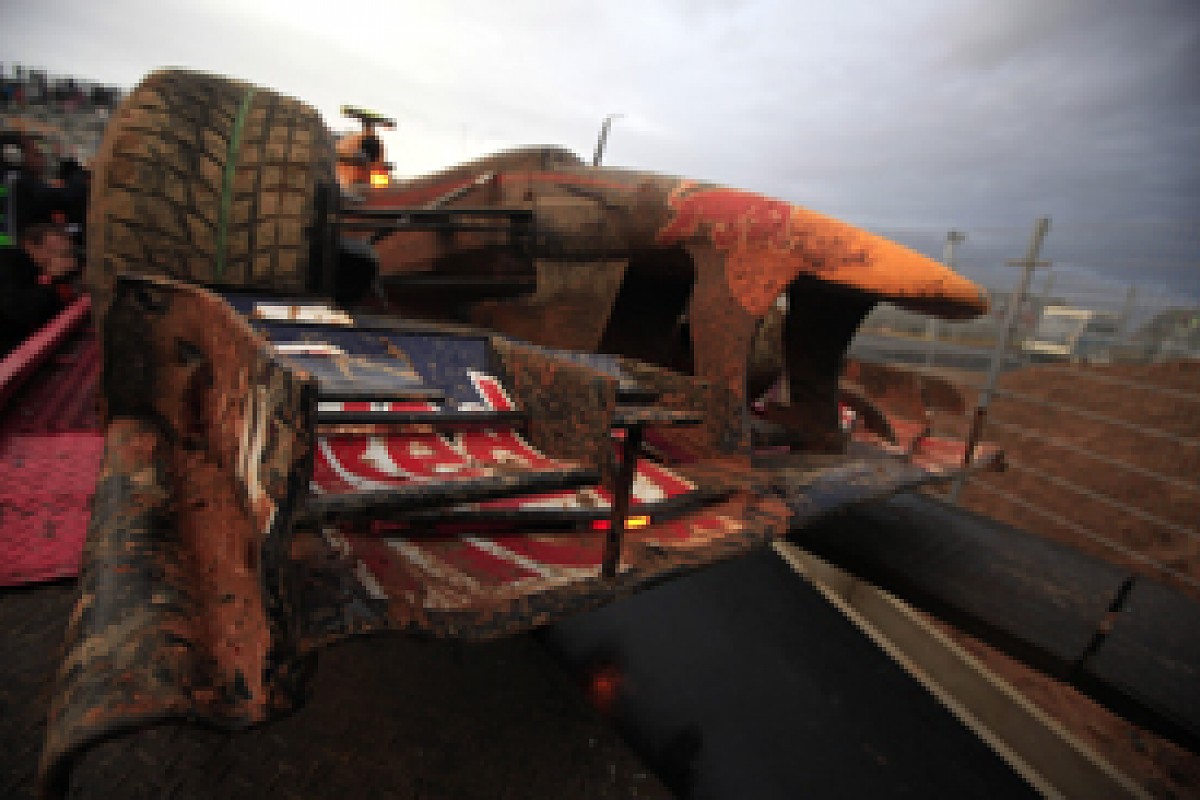 This crash in Korea could have cost Webber the 2010 title © LAT
Had Webber driven like he did in 2010 in many other seasons, chances are he would have been world champion. But it was not to be. Webber, who did consider retirement in the wake of that disappointment, probably knew that he missed his chance.
Since then, as Vettel has grown stronger, Webber has settled into his number two role. It's too easy to mock his performances. For while he is, on average, not as quick as Vettel he has had his great days. There is no shame in being made to look ordinary by one of those rare great talents and definitely no dishonour in winning the Monaco and British GPs twice. Webber's only 'crime' is that he was not quite good enough to be in that top half-a-percentile of grand prix drivers.
The timing certainly feels right for him to exit stage left. This season, he has been outqualified by Vettel every race and, save for in Malaysia, hasn't looked a serious victory contender even on circuits where he has thrived in the past such as Monaco.
He doesn't like the current formula, but one of the things that separates those rare all-time greats from the merely excellent is adaptability and here Webber has come up a fraction short.
So there's no surprise in Webber opting to start a new career with Porsche in sportscars. He has a long-term deal, involvement in a serious manufacturer effort and will doubtless thrive. Provided he adapts well, he has the potential to emerge as perhaps the quickest man in prototype racing.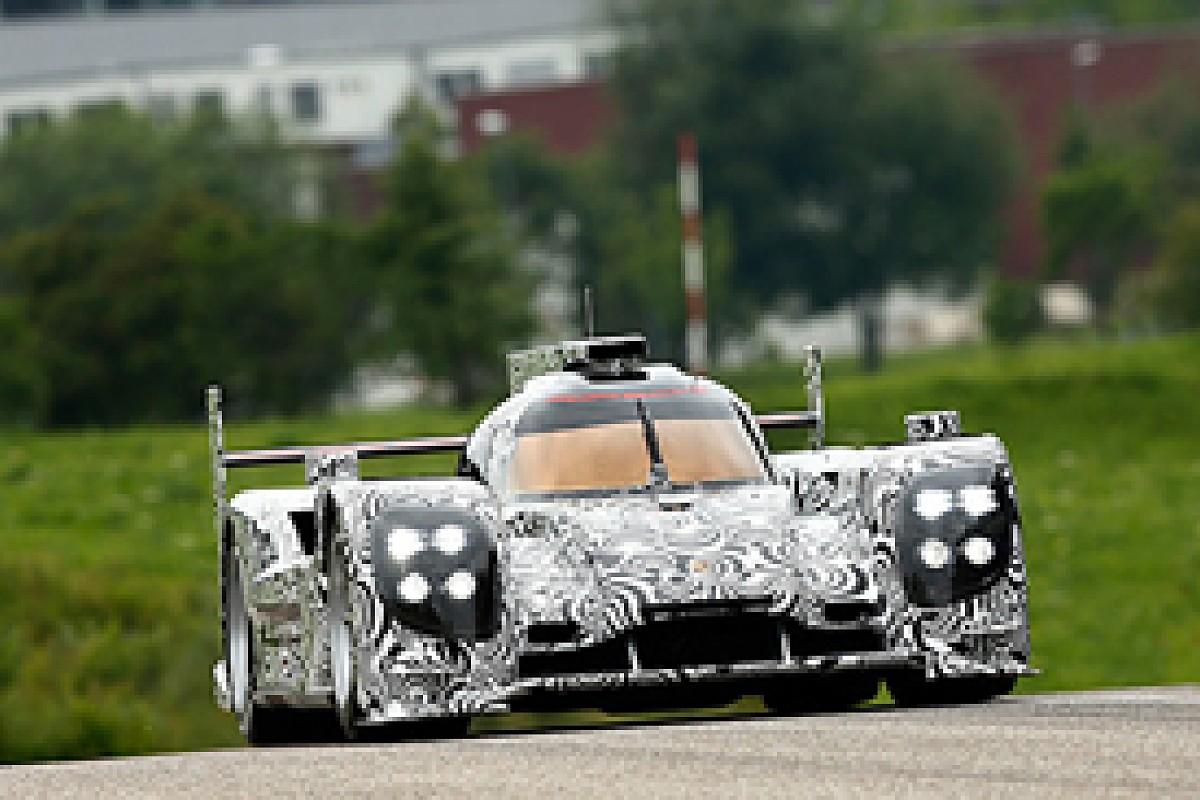 The LMP1 Porsche that awaits Webber
And I say that not to demean the quality of drivers as there are some brilliant drivers in sportscars who could have, had their careers panned out differently, excelled in F1. Instead, it's a reflection of the quality of Webber.
But that is in the future. For now, we should enjoy the final 11 races of Webber's superb F1 career and hail the fact that he is rightly grouped among the best drivers in the level immediately below those few elite drivers capable of winning the world championship.
Webber was and is a very accomplished grand prix driver who belonged at the highest level and finally had the F1 career his ability deserved, even if it took him longer to get to the top than it should have. He could have been a world champion, certainly. But it's hard to argue that he definitely should have been.
In 25 years, being almost-but-not-quite as good as Vettel will be recognised not as a criticism, but as genuine praise.
And for a driver who would only have been a footnote in grand prix history but for the determination that turned a dead end with Minardi into a 12-year career, that's a hell of an achievement.
Instead of focusing on the one thing he didn't achieve - the world championship - it's only right to recognise what Webber has achieved. It is a hell of a lot - and he made a lot of friends and earned a huge amount of respect along the way.