Toyota, Honda, BMW and Ford. Hugely successful car manufacturers who have all tried and failed to win Formula 1's big prize, the world championship.
But why? It's certainly not about money. Toyota's budget when it competed from 2002-09 was in the region of £420 million, the biggest in the sport's history. The result? Not one race win. All the others between them can muster only two victories in a collective total of 12 seasons of racing.
Yet there is an exception to the rule. Renault proved that a road-car manufacturer can succeed as an F1 constructor, winning back-to-back drivers' and constructors' titles with Fernando Alonso in 2005 and '06. Its racing budget at the time? £127 million. That's £80m less than Red Bull spent to win the world championship in 2011, the last year of published figures.
So how did Renault manage it when the others could not? According to Mike Gascoyne - who, as Renault technical director from 2001 to '03, set up the engineering team that went on to win those titles, and then spent three roller-coaster seasons from 2004-06 at Toyota - the answer is simple.
"It's almost one sentence," he says. "Because one employed an experienced motor racing professional in Flavio Briatore - and everyone can have their view about him, but he did win the titles with Benetton in 1994 and '95 - to go and buy an established European racing team and run it entirely independently from the corporate entity. And the other tried to run it as part of the corporate group. One succeeded and the other failed miserably."
It is a compelling and fundamentally true argument, but the comprehensive answer is more nuanced. After all, Honda and BMW adopted the same approach as Renault and
they did not succeed. But before we delve further into the matter, let's start with a proviso: car manufacturers have, from the very beginning of the sport's history, been hugely important to the success of grand prix racing.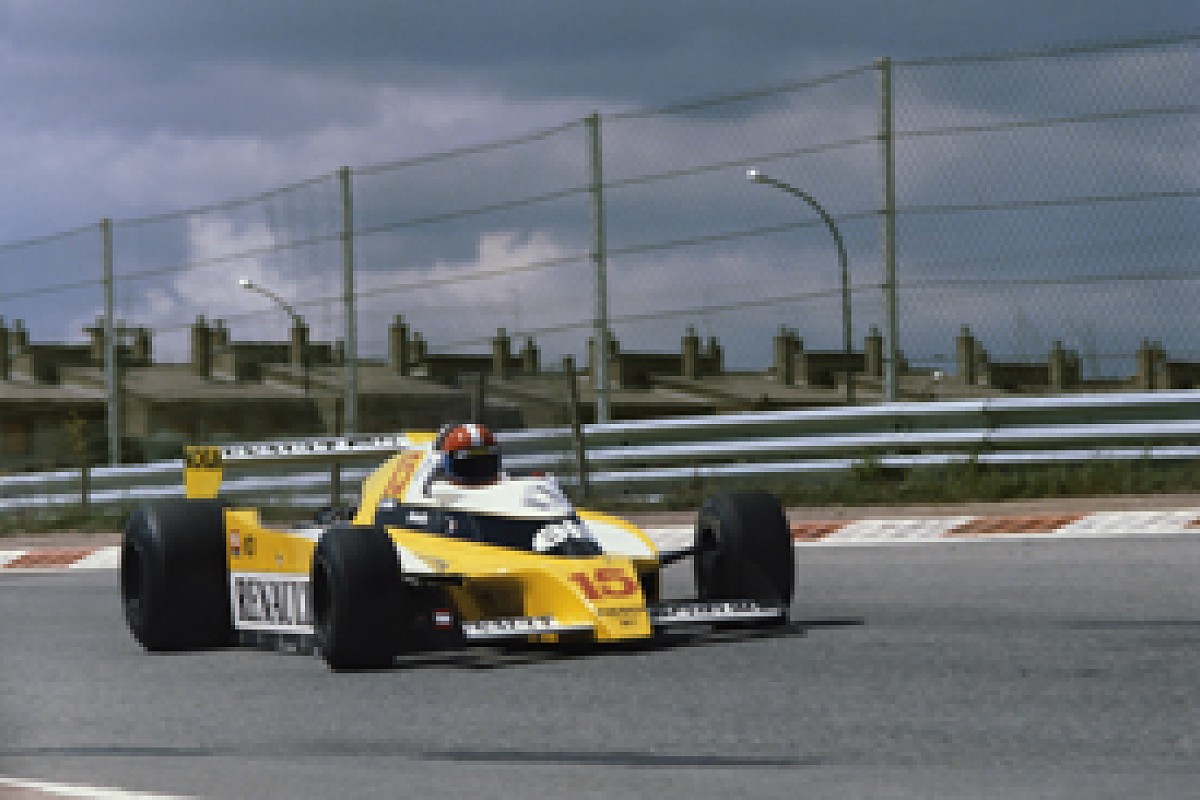 Renault's first works effort never quite won a title, but was a regular race-winner © LAT
The very first grand prix in 1906 was won by a Renault, and the French company came very close to winning the world title with its own team in the early 1980s before going on to enjoy huge success as an engine supplier, particularly to Williams in the 1990s and now to Red Bull and Lotus.
Likewise, Honda dominated as an engine supplier with Williams and McLaren in the 1980s and early '90s. Mercedes won with its own team in 1954-55 and, like Renault, has been at the forefront as an engine supplier since joining forces with McLaren in '95.
And then there's Ferrari. The only team to have competed in every F1 world championship season also happens to be a car manufacturer, even if it started out as a stand-alone team and is still run as one to this day, effectively following the model as described by Gascoyne.
As Nick Fry, until recently the chief executive officer of Mercedes GP and before that CEO at Honda, puts it: "F1 would not be what it is today without the car manufacturers. That might sound a little like tipping one's hat to them, but the reality is that there is a huge history of massive financial and engineering support, from [Ford boss] Walter Hayes with the DFV engine through to the support Mercedes has given to McLaren, not just in terms of the engine but also in terms of other financial support, and the work of Renault, and the obvious history of Ferrari.
"So there has been a huge and positive contribution from car manufacturers to Formula 1. And the question then is, as you say, why the results have been so mixed. I think there is an analogy to be drawn with any other industry, where small companies in whatever field tend to be entrepreneurial, nimble and flexible, and the bigger companies tend to be rather more process-driven, cumbersome and slow in their decision-making.
"Although an F1 car has an engine and four wheels, the discipline of racing in F1 is very specialist and in many ways very different from the development and manufacturing of a road vehicle. I would agree that car manufacturers who leave it to the experts tend to succeed."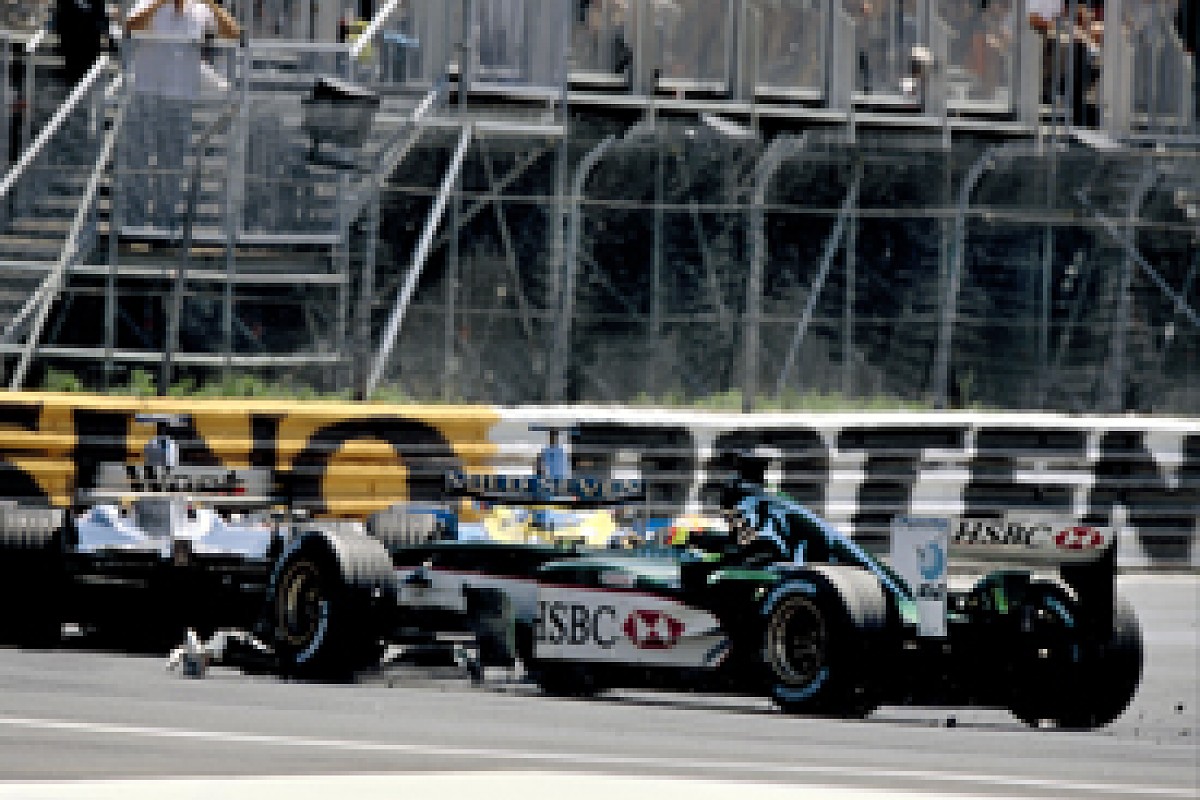 Jaguar's F1 team underachieved © LAT
This, almost everyone agrees, was the single biggest failure of Jaguar (owned by Ford) and Toyota. People who worked at either team will tell you the main problem was an insistence on operating in the same way as the road-car company did. John Howett, who ran the Toyota team, would tell his staff it was 'inconceivable' Toyota could not win when it had the might of the biggest car company in the world behind it; it had the resources, the best people, and the F1 team had to use them to win.
Howett does not deny this. "They wanted to win," he says, "but it wasn't just win at any cost. It was 'Do it the way of the company culture'."
Likewise, Gary Anderson, the former technical director of Jaguar, says: "I remember the guy who managed it, Neil Ressler, coming into one of the engineering meetings and his very first statement to us was: 'You'll do it Ford's way or we'll find someone else who will.'"
So what did the 'Ford way' involve? "As far as they were concerned," Anderson explains, "when you had something that was not right, they had someone who could look at it for you and fix it. Except that usually they couldn't."
For Toyota, achieving success in F1 by its own method was part of the reason for doing it in the first place.
"Some of the Toyota engineering people say there's this treasure of knowledge based on the F1 challenge," Howett says. "Either you do it the Infiniti way, which is you go to Red Bull and put a sticker on the car. Or you're like Ferrari and you're there forever, regardless of the political machinations, shall we say, on the outside. Or you do it the way the manufacturer wants to do it. And certain manufacturers want to learn from it and it's not just purely about short-term wins and short-term gains."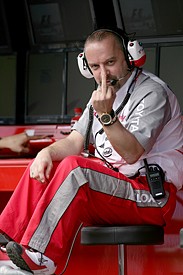 Gascoyne was abruptly ousted from Toyota © LAT
This desire to do it the 'Toyota way' led Howett to remove Gascoyne, who was famously intolerant of interference from the corporate entity and just wanted to get on with it. In 2005, Gascoyne's first Toyota (he arrived too late to influence the '04 car) marked a big step forward in competitiveness for the team. The decision to sack him came three races into '06, and Howett justifies it on the basis that the new car was not up to scratch.
What he omits to mention is that a large part of the reason why the car was not up to scratch was because of the corporate decision that was made to switch from Michelin to Bridgestone tyres for 2006. Gascoyne was sacked after Ralf Schumacher had finished on the podium in Australia and it then took another four races for the team even to score a point.
Howett does admit, however, that the decision set Toyota back, requiring the team to rebuild, and insists that after an encouraging 2009 it was on track to be competitive in '10 - only for the board to pull the plug. "If we had stayed in 2010, our car would have been fairly strong and could maybe even have challenged Red Bull," he says. Easy to say, of course; rather harder to prove.
Toyota left Formula 1 because of an internal power-struggle at board level in Tokyo following a change in management. Eight years with the biggest budget and no wins must be thought of, as Gascoyne puts it, as "miserable failure" - likewise Jaguar's two podiums in five years.
BMW and Honda are slightly different cases. Each won a race. BMW challenged for the world championship in 2008. Honda's team won it - although that was only after the Japanese manufacturer pulled out and the team had metamorphosed into Brawn in '09, with a significant degree of financial help from Honda itself. And both teams followed the Renault model. Honda bought BAR and employed racing people to run it. BMW bought Sauber and did the same thing, although team principal Mario Theissen was a company man who had been made director of motorsport shortly before BMW embarked on its engine-supply deal with Williams in 2000.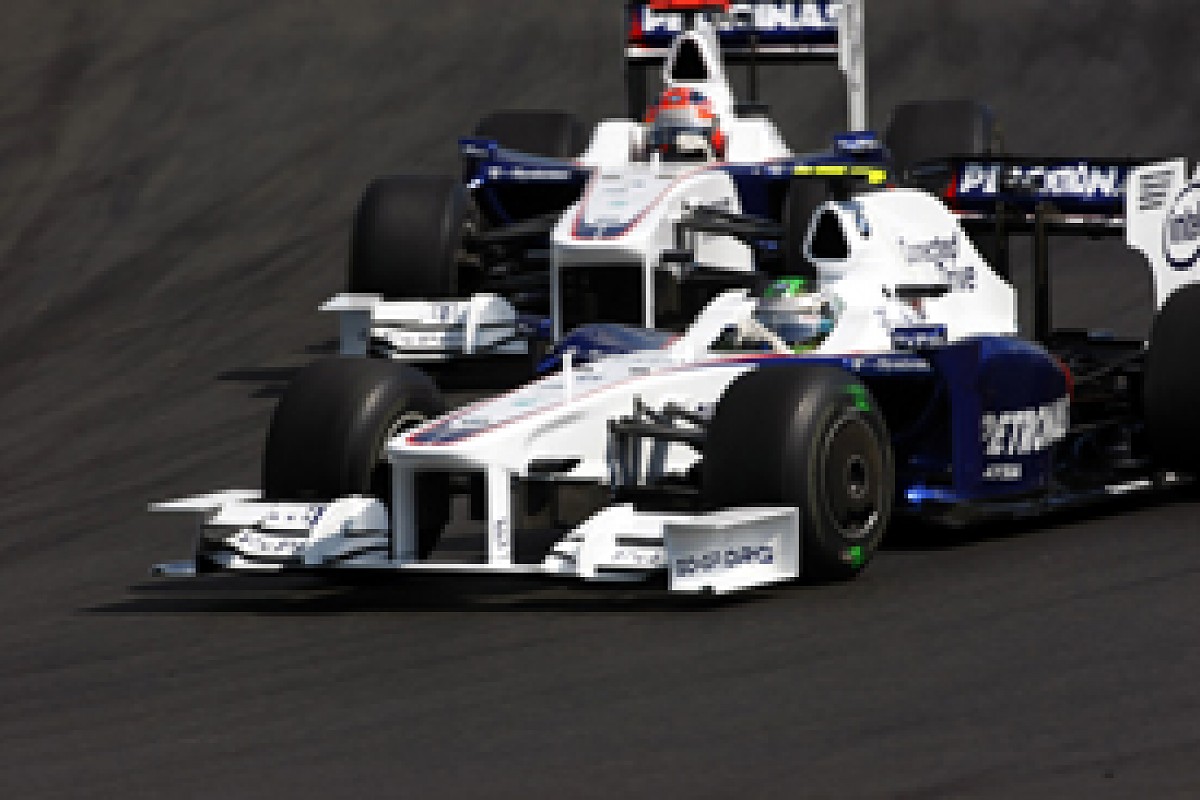 One tough season convinced BMW to withdraw © LAT
BMW lifted Sauber from eighth in the constructors' championship to third within two years and, after Robert Kubica won in Canada in 2008, the Pole was in title contention until the final race. The accepted history of '08 is that BMW stopped developing that year's car after Canada to focus on '09, as per the plan - a history that has been held up as an example of a manufacturer badly managing an F1 team and failing to grasp opportunities because they did not fit the corporate strategy.
Except Theissen says that's wrong. "We pushed as hard as we did the year before because we wanted to win more races," he says. "We carried out at least as many development programmes as in 2007. The car always showed potential in the windtunnel and on paper, but it didn't materialise in the same way on the track. So we did not make the expected progress. Robert wasn't happy about it, but it was just not true to say we didn't push."
What sounded the death knell for BMW was the uncompetitiveness of the car in 2009, which Theissen blames on the double-diffuser controversy and the fact that the team embraced KERS. As he points out, all four manufacturer-backed teams who ran KERS - Ferrari, McLaren, Renault and BMW - fell back into the midfield that year. By the end of the season, BMW had regrouped and Kubica scored a podium in Brazil, but by then it was too late.
So why did BMW quit after going through its first dip? Theissen says the biggest reason was that for a company as successful as BMW, F1 failure simply could not be countenanced. And Fry suggests another explanation.
"There is a history," says Fry, "of the person who proposes F1 team ownership to a car manufacturer having a tendency to overpromise. And because, almost by definition, the car company is a successful one - otherwise they wouldn't be able to afford to do F1 - so the shareholder and senior management expectation is usually very high. Consequently there is a tendency to underestimate the difficulty of Formula 1, and when success doesn't come quickly there is disappointment."
Honda, like BMW and Renault, took over an established team, but, like Toyota, also saw Formula 1 as an engineering exercise that could benefit the company.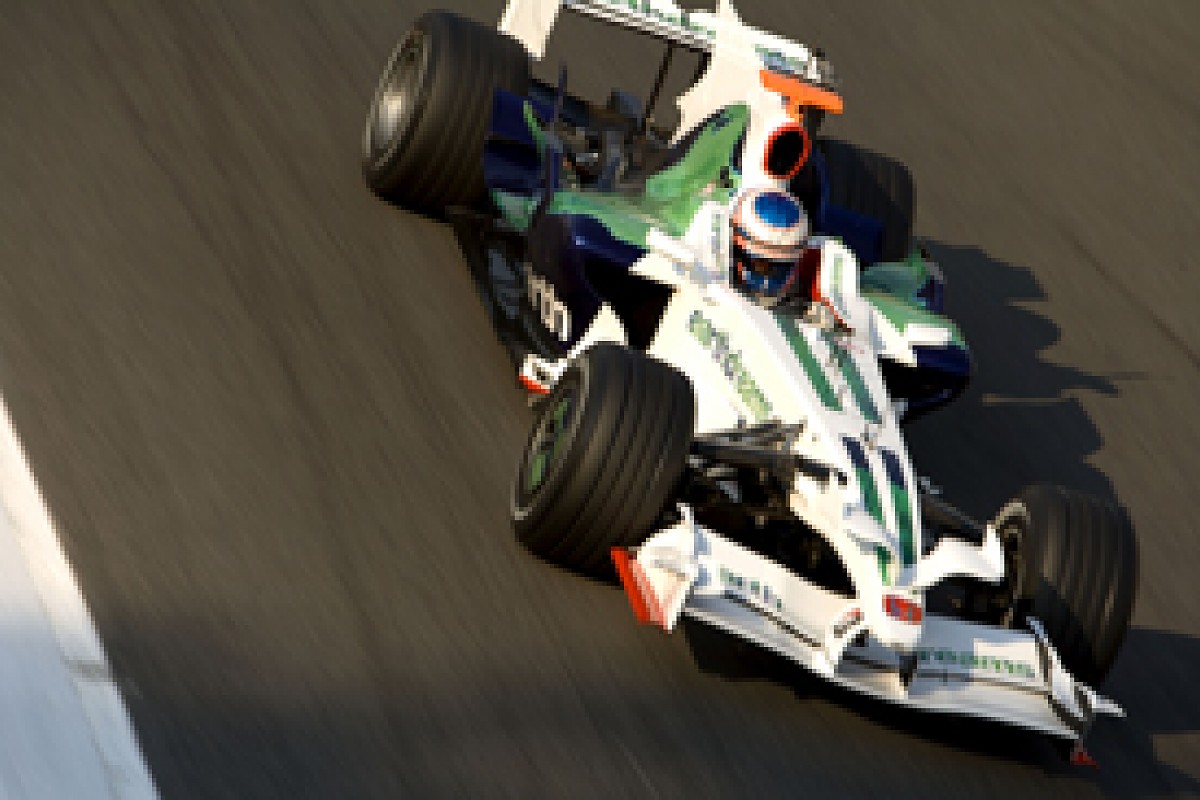 The effort Honda put into its F1 project only paid for after it had pulled out and handed the team to Brawn © LAT
"They almost killed it with kindness," Fry continues. "Honda are a fantastic engineering-oriented company and we were working on too many different engineering projects, some of which added performance - but many of which didn't. Because of the increasingly limited testing in Formula 1, when you're working on 30 or 40 different engineering projects the ability to execute each one becomes diminished."
At the end of 2008, after two particularly uncompetitive seasons, Honda quit, citing the global financial crisis as the reason - despite having Ross Brawn as team boss and, as '09 proved, a championship-winning car all ready to go. So can Mercedes, who took over that title-winning team after it had lost almost half its staff and struggled for three years, buck the trend? Fry, still employed as a consultant until the end of '14, believes so.
"Ross is definitely in charge of the engineering," he says, "and it's interesting that in terms of the latest moves both Toto Wolff and Niki Lauda are racing guys - they're not from Mercedes. That increases the chance of success because they know racing."
On the other hand, Mercedes is still a team in flux, with major changes yet to come, including the arrival of former McLaren technical director Paddy Lowe, the potential departure of Brawn, and the team still fishing around for other big names in the paddock.
It could go either way, but if the Mercedes bosses want to find out how they are most likely to get the success they so badly crave, the lessons of history are clear.