Motor racing; motor industry... Spot the common word? The car has been used in competition ever since two drivers travelling in the same direction first encountered each other, with their makers being quick to capitalise upon the promotional opportunities and technological challenges of structured programmes. Indeed, the world's first organised motor race was staged from Paris to Rouen and back in 1894, and contested by works entries from Peugeot, Panhard and De Dion.
Since that July day motor racing and the industry have been inextricably linked and, while the numbers contesting major championships have ebbed and flowed over the years, there is absolutely no denying that the car makers have added immeasurably to the fabric of the sport. Think of a great battle, and inevitably a manufacturer was involved somehow.
Yet today, Formula 1's grid features just one volume manufacturer team (Mercedes), while next year's 'eco-friendly' championship for 1600cc V6 hybrid power units will see but three engine suppliers represented: Renault, Mercedes and Ferrari. Honda (2015) appears to be the only incomer, despite the regulations having been framed to attract progressive car companies.
It's a far cry from the mid-2000s, when Ford/Jaguar, Honda, Toyota, BMW and Renault graced grids via in-house teams, with Mercedes (engine supplier) and Fiat (Ferrari parent) featuring in some way. What went wrong, if anything?
With Formula 1 being fundamentally a Europe-based sport with a massive global following (like football), Ivan Hodac, secretary general of the European Automobile Manufacturers Association (ACEA), is best placed to provide perspectives, particularly as ACEA's membership includes 'foreign' brands with European bases, such as Toyota, Nissan, Honda and Hyundai/Kia. In total the body represents the interests of no fewer than 15 manufacturers.
This column caught up with the expatriate Czech in Canada during the grand prix weekend just past, although it must be stressed that the 67-year-old is a regular paddock visitor through holding deep professional and personal interests in all forms of motorsport, having watched his father rally in communist Czechoslovakia, home to Skoda and Tatra.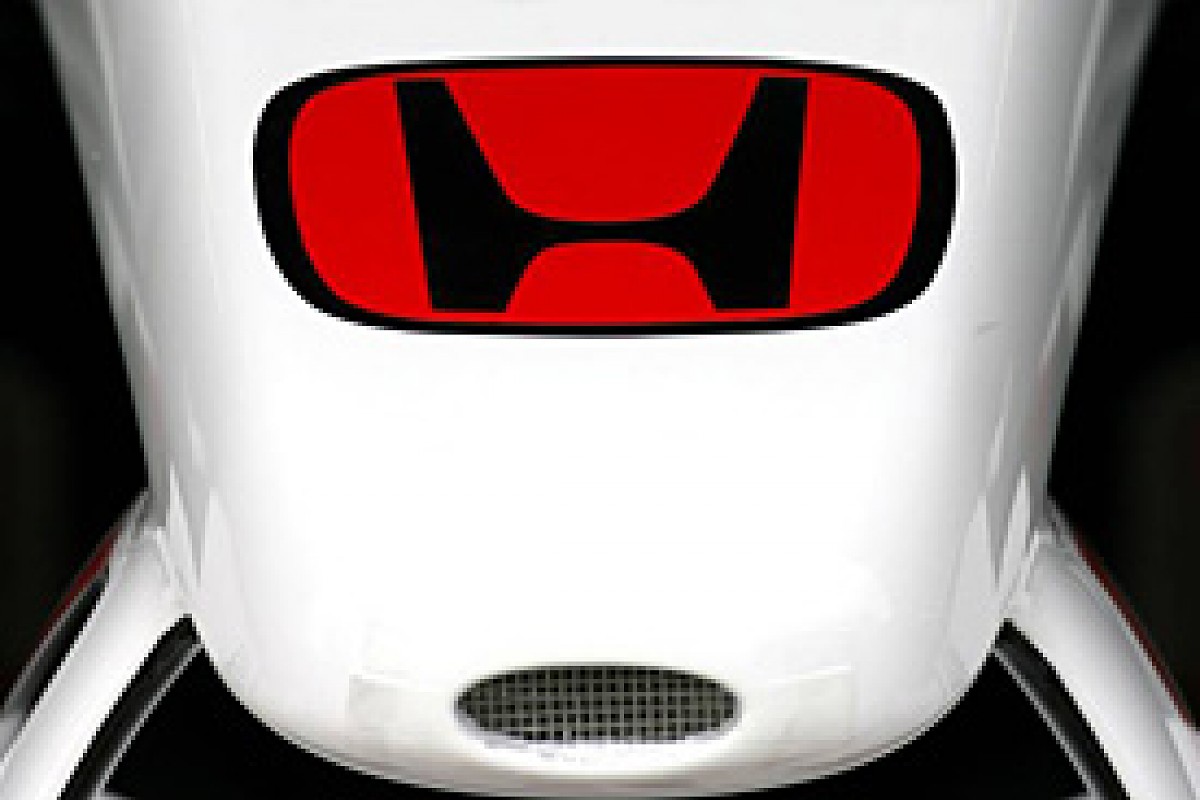 Honda will return to F1 in 2015 © XPB
While Hodac, a mechanical engineering graduate who studied economics and political science in a European environment, acknowledges "there are not many [ACEA] members in Formula 1", he is quick to point out that "basically all our members in one way or another are involved in motorsport. Everybody chooses what is the best for them in order to promote the brand."
With that he makes the clear point that there are categories other than F1 - consider Peugeot's current Pike's Peak project, or Dacia in ice racing. Audi and Toyota are the main attractions at Le Mans; BMW, Mercedes and Audi are big in DTM; Skoda in the ERC.
"I think there are two things that both Formula 1 and other categories offer: brand promotion, visibility, and also in a certain way it pushes manufacturers to invest in R&D. The results are then used in the production of normal passenger cars that you then sell to the customers," he says.
"So it's a double interest: promotion of your brand, and technology. Lots of the things - we don't have to go into details - find themselves in passenger cars. Lots of the technologies are there."
But does F1 still offer sufficient challenge in the wake of the 'dumbing down' of its technologies for sporting (and financial) reasons?
"Yes it does," he responds emphatically. "You have items other than those no longer permitted, such as ABS and technologies you have on normal cars. Don't forget that our position is that we try and build cars as safe as possible, so the safety aspect that comes through from Formula 1 and other motorsports is then translated into mainstream passenger cars.
"We have enormous interest in promoting road safety, and these technologies will help the driver to control and to drive the car in difficult situations. In F1 you can hit the wall at 300km/h and walk away." But Hodac, a former Time Warner executive, stresses: "I don't want to underestimate the danger, not at all."
Similarly with technological synergies: "There are other technologies like KERS, recuperation of energies which we obviously in one way or another are using. Obviously there is no comparison between Formula 1 and normal cars, but we are trying to build cars as fuel-efficient as possible."
With F1 tsar Bernie Ecclestone and race promoters fearing a lack of noise from the new engines - possibly turning away fans - does Hodac see noise pollution becoming a bigger factor in future?
"Absolutely, you cannot exaggerate it," he says. "There are certain limits, and our members are trying to make cars quieter and quieter. But it's not only us, it's also the road surface and the tyre manufacturers - it's an integrated approach.
"Our interest is to progress all the time, but we can progress only within certain limits. And the limits have to be scientifically based. If somebody comes with a scientific evaluation, we call it impact assessment - what is possible, what is affordable..."
...and feasible?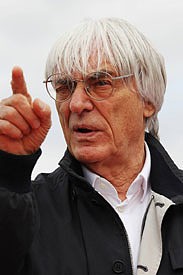 Bernie Ecclestone © XPB
"Exactly. Affordability in Formula 1 is the same. The word 'affordability' is a motto for the industry, otherwise people would not be able to buy cars."
When it's mentioned that since 2009 motorsport (generally) and F1 (in particular) experienced a mass exodus of manufacturers, he is quick to provide reasons.
"It's interesting you mention 2009. Indeed, it's in 2008 and 2009 that the industry ran through an enormous economic crisis, especially in Europe. I don't think anybody was spared. That's number one."
Then the crunch: "number two, they probably estimated that they were not getting, in economic and other contexts, return for the investment. So some of them left. But you also see that in a number of motorsports they are coming back.
"Hyundai is coming back into rallying, Volkswagen is back in rallying. I think it has something to do with the economic situation and with the marketing aspects, if you want, and the evaluation 'how much does it give you?'"
Yet at the time they didn't stop other promotional activities. Does motorsport not offer the same levels of return on investment as, say, TV or print advertising or World Cup/Olympic partnerships?
"It depends probably from manufacturer to manufacturer. I think it's possible, and the marketing people have evaluated 'that's where we put the money to promote the brand'. But I think that we are going to see some of the manufacturers in the future - Honda is coming back to F1.
What, then, should F1 offer to make it more attractive to manufacturers?
"First of all, it has to be affordable. We want to have stable regulations - we see them changing much too often. We need to have an adaptation to technological progress that respects also the introduction of some of those technologies on the market. We need to have promotion - a visibility that is given through the motorsport, television and other media - that rewards the investment you make.
"You also want to share the revenue from motorsport. I don't want to comment on it too much, but I think that it must be correct that the manufacturers, no matter how directly or indirectly they are involved [should get to share a portion of the revenues].
"I don't believe that you can have any motorsport without manufacturers. You cannot put them on the side. They have to have their interests properly represented, they need to have rights, and they need to be rewarded."
Hodac is appreciative of efforts made by FIA president Jean Todt - ex-motorsport director at Peugeot and Ferrari, a man steeped in manufacturer relations from seasons as a World Rally Championship-winning co-driver - who attends all (bi-annual) meetings of the FIA's Manufacturers' Commission. Virtually every global manufacturer is represented, "which shows also how important [motorsport] is for us."
But does Hodac believe there are simply too many motorsport categories scrapping it out for manufacturer dollars?
"I think the manufacturers should be more involved in deciding whether there should be more categories or not," he says. "Today, here in Canada, there are support categories that are not in Europe, and vice versa. That's one side of the coin.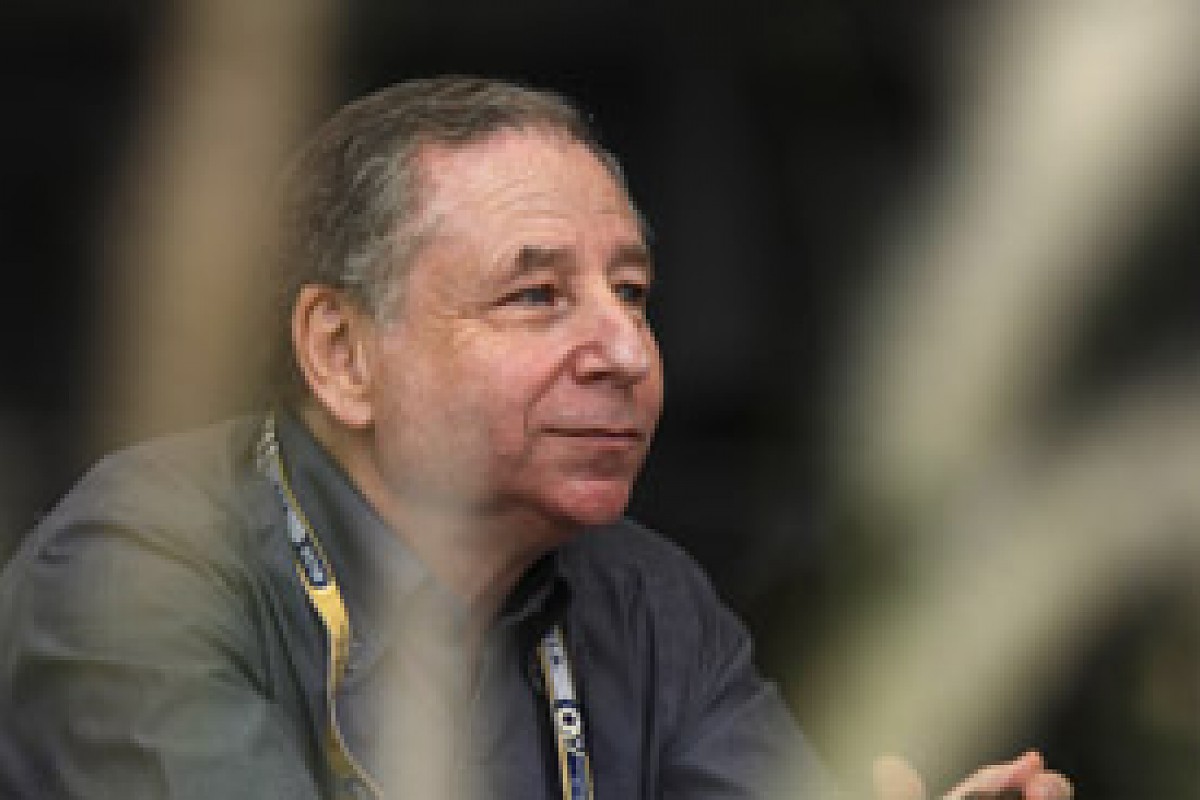 Jean Todt © XPB
"The second side is that the industry is increasingly global. Motorsport will become more global, and I can see - not tomorrow, but the day after tomorrow - there will be probably a Chinese manufacturer and an Indian manufacturer involved in Formula 1.
"In the past few years, Skoda is one of the brands that has made the biggest progress. They are also involved in motorsport. Would they go into Formula 1? It makes no sense, because that's not their core market. But rallying is - they have to be able to choose."
Does the industry as a whole consider the new F1 engine regulations to be attractive?
"Yes, because they bring new technologies that we can use afterwards in mainstream production. But what is extremely difficult for us to accept is that certain technologies are required that are not yet being introduced in mainstream production. Formula 1 is maybe different, but in rallies and others we want to be as close to the customer and mainstream as possible. It also goes back to ensuring that costs are kept down.
So, affordability and road-car relevance...
"Yes, and stable, predictable regulations. The rules should be set by an independent body - I don't question that at all - but it's absolutely essential that we are consulted."
"We have, as you know, cooperation with the FIA. For the manufacturers, motorsport will remain for a long time to come as a way to develop new technologies and to use it as a marketing tool. The authorities that are dealing with it have to understand that it's essential to retain good relations with the manufacturers."
Where does that leave the commercial-rights holder?
"OK, maybe there could be an umbrella over the commercial-rights holder, the authorities and the manufacturers. I don't know exactly at this moment how it could be structured, but I have the feeling that the three could work better together..."