When it comes to the often-promised flotation of Formula 1's commercial rights, this column has consistently refused to camouflage its scepticism, having twice expressed doubts that the listing on Singapore's Stock Exchange would go ahead in the near future, if at all. However, the saga is now giving the 'Case of the missing Concorde' a close run for its money.
First mooted in March last year and confirmed in May, the Initial Public Offering (IPO) was off by August. Then, earlier this year, F1 tsar Bernie Ecclestone - employed as CEO by commercial rights-controlling entity CVC Capital Partners, which holds just 35 per cent of shares - stated the listing was back on the agenda, with flotation scheduled for 'this year'. Two months later the timeframe was 'within 12 months'. Spot the subtle difference?
Now, though, it seems CVC is no hurry to list, with the investment fund's chief Donald Mackenzie saying during the Monaco Grand Prix that there is "no rush", adding the company "still has a few issues [to resolve]". That it surely does, what with Ecclestone in the firing line of no fewer than four court cases, and no succession plan being in place for the 82-year-old Brit, who, although spry and fit, is as vulnerable as the rest of humanity.
None of this bodes particularly well for the IPO; conversely, though, a delayed (or even aborted) listing is exceedingly good news for F1, for CVC has netted around £3bn since acquiring a two-thirds share in the rights, subsequently selling off almost 50 per cent yet still managing to retain control through a highly complex share structure. An IPO would obviously involve even more money leaving the sport as stakeholders push for ever-increasing dividends - as is their wont.
While Mackenzie argues it to be incorrect to suggest CVC is syphoning revenues, reportedly telling the Press Association that team payments this year amount to £900m (they will be, in fact, around a third of that), it is utterly indisputable that every penny generated by F1 - in whichever way - that ultimately fails to reach teams or the FIA is hardly working for the good of the sport. How can it be?
The overriding mystery is, though, precisely why CVC announced the listing over a year ago, going as far as preparing an impressive 500-page draft prospectus (copies of which weaselled their way to this column), before twice bailing out. By stock-exchange convention, the 'issuer' typically has 90-120 days to complete a listing before stock becomes stale. Second time around invariably raises a raft of uncomfortable questions, as a company with the experience of CVC should surely know.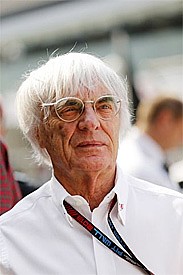 There is no succession plan in place for Ecclestone © LAT
Initially this early 'leaking' of the prospectus was deemed part of an overall strategy. An investment analyst with inside knowledge of former US racing sanctioning body CART's doomed listing suggested that placing said document in the public domain enabled institutional investors, who in the main would not know chequered flags from chess boards, to become better acquainted with an exotic operation not usually on their radar.
However, in the long run this on-off-on-off strategy has hardly embellished the image of F1's stock among target markets, namely institutional investors - money-market funds, bond funds, and other non-stock mutual funds - of which there are over 70,000 such entities globally.
To such folk, who typically hold £200m in funds, multi-million dollar purchases are small fry, being the equivalent of daily bread purchases - must-haves, but ultimately selected from a variety of fresh-smelling loaves.
Don't like the look of that crust? Pick another loaf. Put off by rumours coming out of Munich's courthouse? Buy other stock. Worried about F1's lack of succession planning? "This share's not for you, Sir, possibly Widget Inc. is of greater interest. Acme Industrial Holdings?"
When the flotation was pulled a year ago the reasons given varied from the Eurozone crisis to the lukewarm reception given to Facebook to the lack of a Concorde Agreement. Now, though, stocks are on the up - indeed, the London Stock Exchange hit a 13-year high last month, while the hiatus attributed to Facebook lasted 45 days maximum - with CVC recently announcing plans for a £1bn listing of its Danish personal health chain Matas 'within weeks'.
Ditto its stake in bpost: the Belgian postal service. in which CVC owns 50 per cent minus a single share, announced its intention to list a fortnight ago, with a hefty proportion of shares on offer within a month on the Euronext exchange in Brussels. The official prospectus (by contrast, a 362-pager) is out and the bookrunning banks are already soliciting subscriptions. Note the haste with which venture capitalists can do such things before reflecting on Mackenzie's comments...
"If one had one's druthers, in the USA, a 'name brand' IPO would ideally wish to be completed within the next 30 days," 'our' investment analyst told this column. "The investment climate and the appetite for new product is very high right now.
"If an issuer filed a preliminary prospectus within the next 30 days, it would be seen to be a prudent move, because all markets are on the upswing. Like anything else, you act when the fire is hot.
"For an issuer to provide vague indications such as wishing to complete an IPO 'this year', and later amend to 'within 12 months' [then to 'no rush'] means there's a problem, Now is the time to sell shares, not in the future when the outcome is uncertain," he continued, adding stock market index funds have shown 15 per cent growth since the beginning of 2013.
Freezing of listings is one thing, holding onto stock in the belief that an IPO would secure massive paydays entirely another. Yet CVC has in the interim gradually dumped percentages, raising more questions - what does the fund know that the appointed underwriters (including such as UBS, Goldman Sachs and Morgan Stanley), charged with boosting values, do not; does CVC not have long-term confidence in its holdings?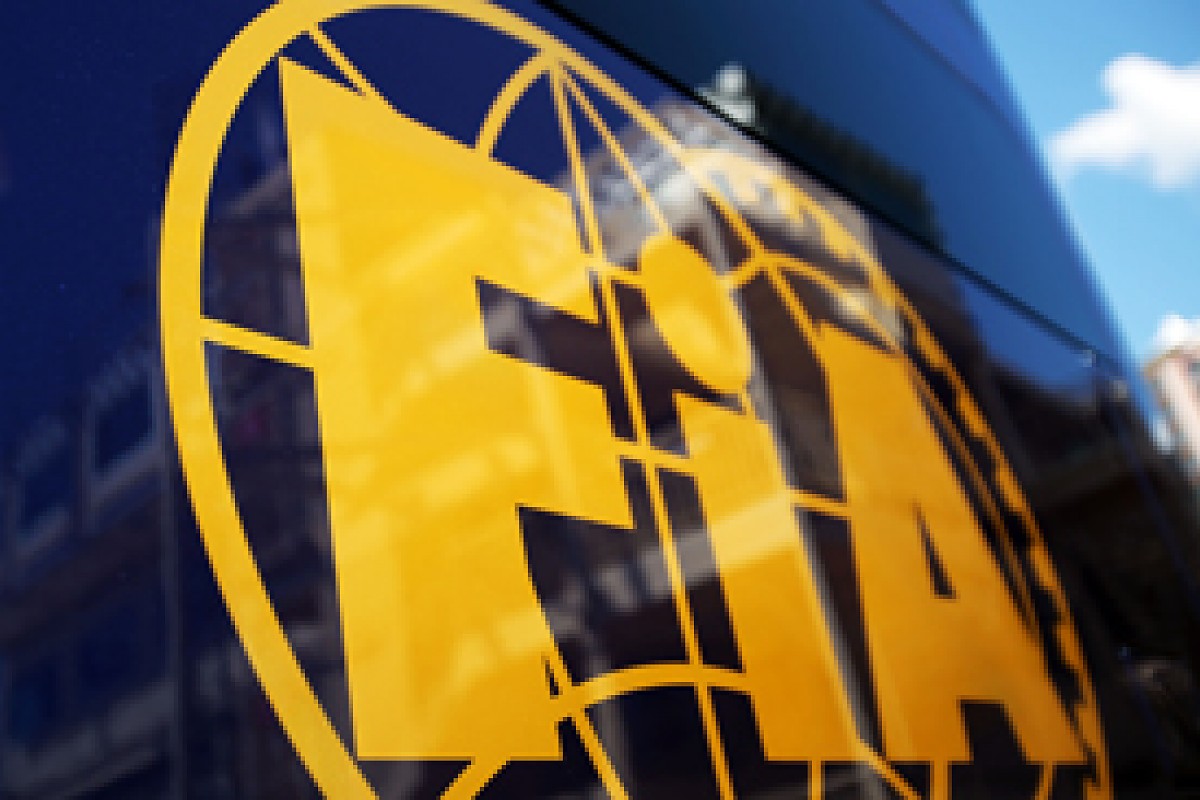 Still no Concorde Agreement for F1 © XPB
Investors invariably go for two things: confidence and stability, yet these two factors are clearly absent, compounded by the missing Concorde compounding matters.
Rather than push for this bedrock of the sport - the covenant that governs F1 by outlining the mutual obligations of the FIA, commercial-rights holder and teams - to be agreed and signed by all parties, Ecclestone blames lawyers for the hold up. But, for whom do they ultimately work? Legal beagles have no issue bringing URGENT interdicts, yet in this instance haste is conspicuous through absence.
While many in the paddock believe the delay/postponement/abortion in listing (delete according to choice) has been hampered by proceedings in Munich, where reports have it that Ecclestone is likely to be charged with the German equivalent of embezzlement - although no documents have as yet been officially released - our investment source believes that this inherent threat is, in itself, a relatively minor issue, one that could be bridged through a clearly defined succession plan.
Yet precisely that is missing, with Ecclestone late last week telling Bloomberg he rejected the primary suspect, Justin King, CEO of supermarket giant J Sainsbury, plus a few others.
"The people they had wanted, if they had come on board, would have wanted to be the stars," the octogenarian told the financial news service.
Reckons our source: "If there are no other structural problems within Formula 1 PLC, then presumably the problem is Bernie's situation. In the 'near future' CVC's investors will lose their patience, and Bernie might find himself on the street. What is the 'near future'? That's the $64m question."
According to Bloomberg, Ecclestone stated 'everyone' on the F1 board voted at a meeting held in Geneva shortly before the Spanish Grand Prix to retain him as CEO unless he is convicted wherever. However, our source believes this to have been not so much a vote a confidence [in him] as a vote for 'no change', and points to CART's demise as a consequence of abrupt change - an interim CEO precipitated the eventual demise of the company. The parallels are startling.
"The beginning of the end started," he believes, "when Andrew Craig resigned as CEO of CART, fed-up with all the back-biting and senseless, personal attacks. The company itself was financially strong, and the major business issue was renewing engine manufacturers for the next version of the engine formula.'
"There are wide-held, mostly baseless, beliefs (from team owners/board members) that personnel in marketing, TV, and event presentation were deficient and this was limiting the growth of CART. In fact, those three areas had always been lacking, and there were internal structural problems that could not be surmounted upon a short-term basis to allow afflicted personnel to achieve full expectations. [Despite F1's trumpeting of its global TV ratings, they are, in fact, dwarfed by the Turkish football league's numbers...]"
Ex-driver and then-team owner Bobby Rahal was appointed interim CEO, promising to fix the 'problems' so the next CEO would have a 'clean deck'. "However, the systemic problems could not be resolved in 90 days, and the incoming CEO should have been charged with that role, not a short-term caretaker," believes the analyst.
Bobby Rahal led CART for a short period © LAT
"Rahal's solution was to fire a bunch of people, and hire replacements who were just as clueless and ineffective as their predecessors. The internal structural problems remained unchanged, and the company suffered reduced net income and momentum in the interim. The next CART CEO faced exactly the same problems as Rahal, and started the firing and hiring process anew."
The investment analyst believes the survival of CART was predicated upon its new engine formula, and Rahal failed to act upon that.
"In concept, the manufacturers were more or less in agreement on the new engine formula. In his first 30 days Rahal had the credibility and relationships to formalize that formula and secure binding commitments from the manufacturers. Eventually, CART failed because of Rahal's failure to comprehend the biggest problem, and not taking the opportunity to fix it."
For CART's 'biggest problem' read here that, somewhat saliently, includes F1's contentious engine situation and other gnawing issues - and the commercial rights holder's increasingly tetchy relationship with the governing body, one that is surely a thorn in both sides.
Our analyst sees a parallel in F1's lack of succession planning and the fact that any appointment would not be up to speed when B-day, brought about by whatever circumstance, eventually dawns. However, for as long as CVC clings to its mantra of no change, matters simply cannot change. In a nutshell, until these issues are resolved to the satisfaction of markets, F1 has simply has no financial instrument to sell, and CVC is obviously aware of. With Matas and bpost, precisely the opposite holds true.
Thus F1 has a holiday, and in the interim the teams, the majority of which are extremely cash-strapped due to an inequitable revenue-distribution system introduced this year under Mackenzie's watch, could do well to hold the charted accountant to his quoted £900m annual pay out, for that equates roughly to F1's current turnover. That, after all, is how it once was.