SECRET: ORIGIN late Middle English: from Old French, from Latin secretus (adjective) 'separate, set apart', from the verb secernere, from se- 'apart' + cernere 'sift'.
Given the (thus far known) circumstances surrounding the three-day test undertaken by Mercedes in conjunction with/on behalf of Formula 1's sole tyre supplier, it is certainly difficult to argue that the issue was not kept secret as defined by the Oxford English Dictionary (above), for it definitely set the team apart from the rest of the grid, and most certainly constituted a separate test session.
In fact, on Thursday afternoon in Monaco during a meet-the-press session - held after the official FIA media conference, during which tyres were discussed for around half the conference's 30-minute duration - Pirelli's head of motorsport Paul Hembery spoke about the ideal situation: testing in the immediate aftermath of a grand prix, calling such a situation 'a dream'.
Did he mention that just that had occurred less than a week earlier, mention that Pirelli had provided enough rubber for 200 laps during such a test? Nope...
On the Saturday, after Mercedes locked out the all-important front row in Monaco, team boss Ross Brawn spoke glowingly about the 'tireless work' his team had put in. Did he mention the tasks included three days of lappery at the harshest circuit (on tyres) of all, namely Circuit de Catalunya? Nope...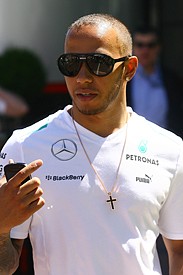 Hamilton's tweets did not mention the tyre test... © XPB
Did the two drivers, one of whom is arguably the most prolific tweeter on the grid, tweet about their activities? Did Mercedes, which publishes the most comprehensive grand prix preview kit, make a single reference to the test? Nope...
Did Pirelli, a company as much in F1 for marketing spin-off as for technical reasons and recently much maligned, albeit unfairly, over the performance of its F1 products, issue a single post-test bulletin? Nope...
Thus, much as Mercedes management denies secrecy, the word as defined applies to the test undertaken by a team majority-owned by one of the world's most respected motor companies, one which not only invented the motor car, but is synonymous with quality and, whisper it, integrity.
However, whether or not the test was held in secret is not the issue taxing numerous litigation specialists - secrecy, while emotive, is, after all, one of the hallmarks of this most paranoid of sports.
The question is whether the matter breached F1's sporting regulations, which state that absolutely zero testing with a current car is permitted between the start and end of a season unless with the express and unanimous blessing of all teams via a change of the regulations. That simply did not happen, full stop.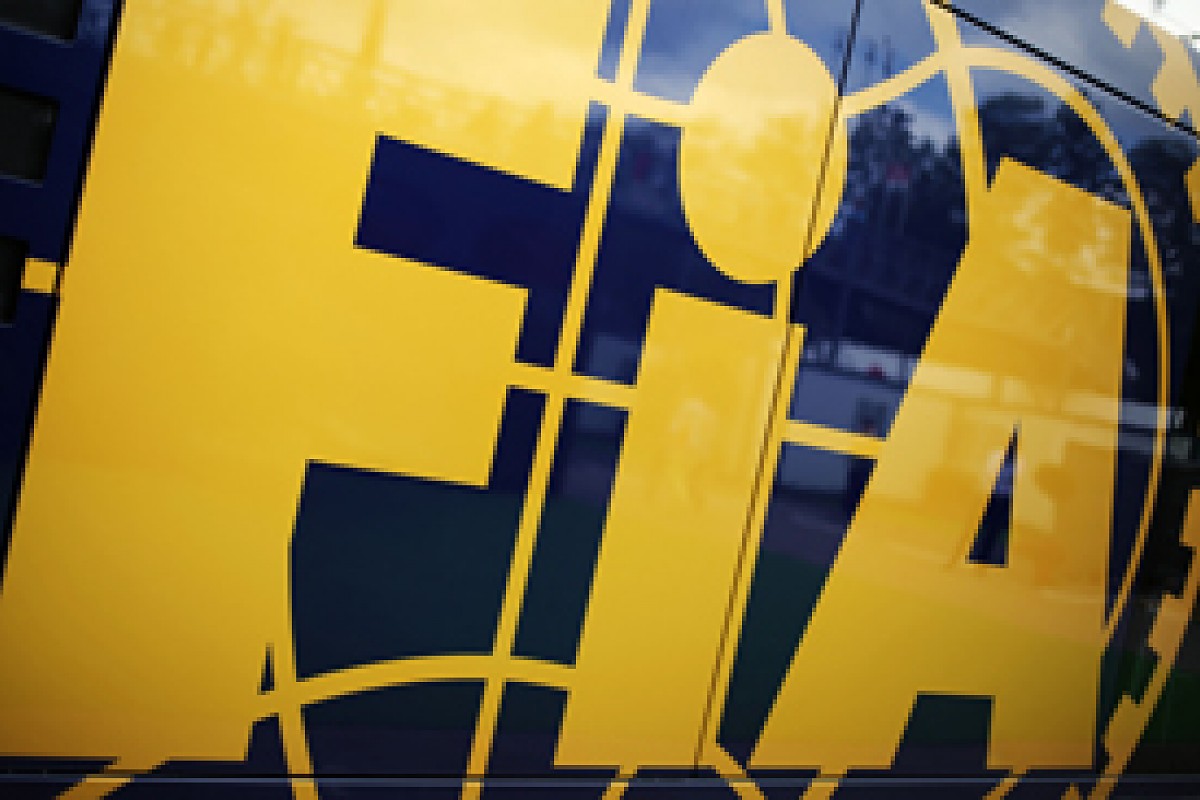 What happens next is in the FIA's hands © XPB
When Pirelli and Mercedes - which demonstrably has the fastest car over a single lap, albeit one which until Monaco fell away within a handful of laps - attempted to spin their respective ways out of the predicament by suggesting the FIA had blessed the test, the governing body was quick to scotch that via a statement believed to have been cleared by the federation's lawyers.
In fact, never under the presidency of Jean Todt has the FIA acted that rapidly or unambiguously...
Thus the FIA has called for comprehensive dossiers from involved parties. F1 now faces a full-on investigation, one likely to make history by becoming the first controversy to go all the way to the FIA's recently-instituted International Tribunal - unless, of course, one or other party decrees otherwise, which could conceivably be the case, for the entire matter is riddled with the incestuous relationships and polemics which have too long dogged the sport.
On the one side we have Red Bull and Ferrari, who have followed the book by filing their protests 'in order to seek clarification', with both making clear that they do not believe Pirelli to be the primary culpable party, despite the tyre company having picked up the tab for direct costs incurred by the test.
All well and good, but would they be prepared to call for either Pirelli and/or Mercedes to be reprieved from any sanction handed down - such as a three-race ban - once the matter is 'clarified'? Hardly likely...
Then there is the issue of Ferrari having tested virtually in secret with a two-year-old car at the same circuit; within a week and a bit the team had won in Spain. Spot the similarity - even if the car used is two years old? Does Ferrari really wish to run the risk of facing criticism itself?
But, it gets messier still, for on the one hand F1 tsar Bernie Ecclestone moved heaven and earth to get Mercedes to sign up for this vision of F1, going as far as suggesting they employ close associate (and former driver) Niki Lauda as non-executive chairman of the team.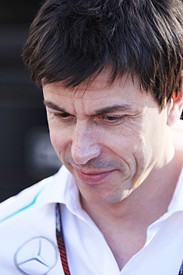 The scandal has occurred early in Toto Wolff's Mercedes tenure © LAT
Newly appointed Mercedes motorsport director Toto Wolff is a known disciple of Ecclestone's, while the company is a big spender in the sport, being entrant, engine supplier and VIP entertainer. Plus, the image of the Three-Pointed Star immeasurably boosts F1's standing ahead of the planned - but yet again delayed - IPO.
However, believed to be even closer to Ecclestone - so much so that he was the only paddock personality present at the F1 kingpin's August 2012 wedding - is Red Bull team principal Christian Horner.
Thus, imagine the scene: at one of the 82-year-old's ears Horner, pleading for sanction and/or Red Bull being granted what it has pushed for over the last year, namely extended testing; at the other Lauda beseeching his former team boss for leniency while threatening that Mercedes could withdraw from F1 and outlining all that could entail.
Then there is the question of Pirelli. The company has spent an estimated £40 million a year on 'bridge and board' circuit advertising and Paddock Club hospitality, and, again, these numbers must be weighing on Ecclestone's mind, for there is no guarantee that any successor will spend anywhere near that amount with his companies; on the sport, maybe, but not necessarily on commercial activities.
The FIA has, though, no jurisdiction over the company save for a clause contained in the 2011-13 contract which requires the tyre company to, in the words of Todt, "strictly respect the sporting and technical regulations implemented by the FIA".
If it doesn't? Well, short of making life extremely difficult, the FIA has no further hold, but it could, of course, spell the end of Pirelli's hopes of remaining in the sport and not be seen to having been hounded out.
As outlined here the question of a 2014-onwards supplier is far from settled - having yet to go out to tender as per the Sporting Regulations - and with Pirelli having signed a conditional £200m five-year contract with Ecclestone's Formula One Management entity for signage as a means of leveraging the deal, the FIA has reason to consider itself marginalised. Revenge could turn out to be Italo-rubber-flavoured.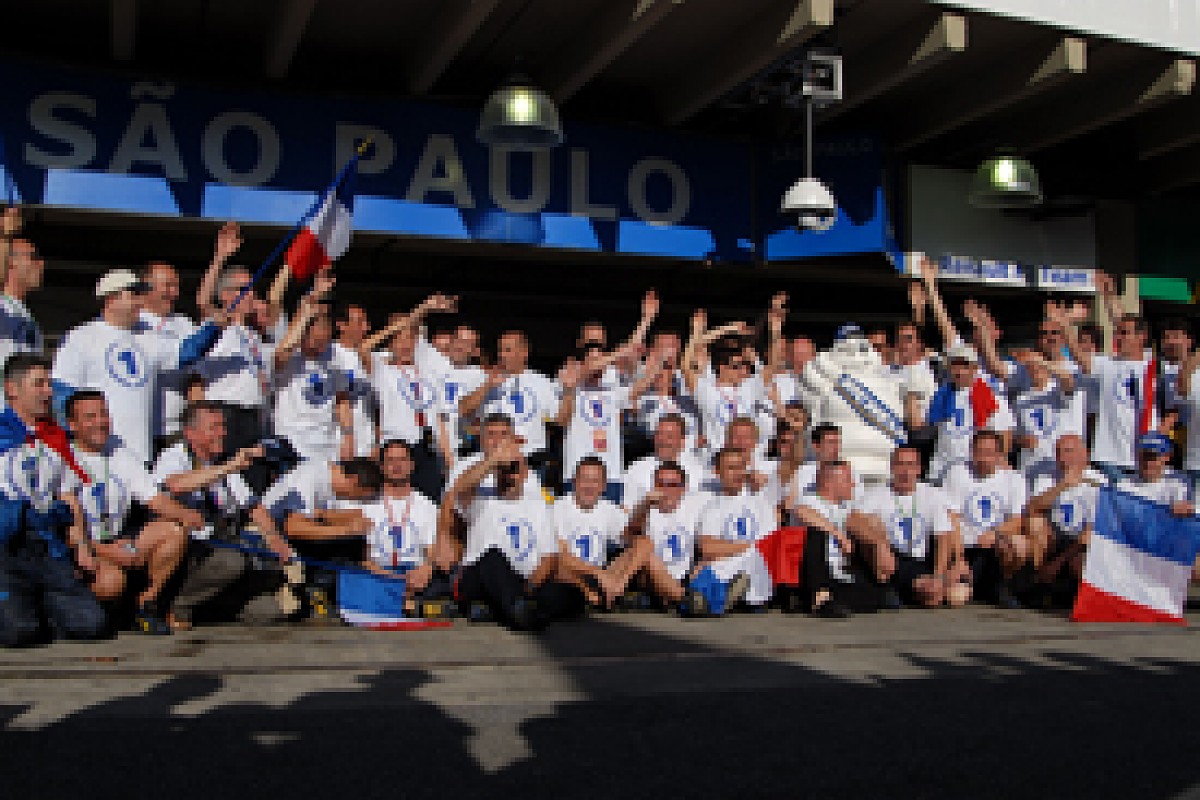 Michelin bowed out of F1 after 2006 © XPB
The question, though, is whether F1 can find an alternative supplier, one able to satisfy F1 across the board, be it sporting, commercial or technical, within six months. With the 2014 technical regulations still unsorted and the sport squaring up for totally different political and commercial scenarios, only the seriously brave would be wise to tender. Do the Koreans pride themselves on such management courage? Michelin?
With the last presidential election having been held in 2009, Todt's first presidency has reached the end of its five-year tenure. The indications are he intends standing again. Consider then his chances of re-election in October should the FIA's premier activity be stranded without rubber; consider the ridicule he and his 'slate' of candidates would cop were they to lose this one. Any wonder he has called for comprehensive dossiers and canvassed opinion ahead of taking the final decision whether to refer the matter to the Tribunal.
In canvassing opinion Todt has spoken to team bosses, but, again, he is likely to have received mixed messages from the former group.
Consider: Williams was at the time in advanced negotiations with Mercedes engines (the deal was announced this week); would Sir Frank dare risk having no power units for 2014? Force India is a signed-up technical partner of Mercedes - would Vijay Mallya jeopardise that?
On the other side of the fence, Toro Rosso is a sister of Red Bull; guess which way Franz Tost sways... Sauber and Marussia are currently punting for Ferrari engines - would they dare go against Maranello's position?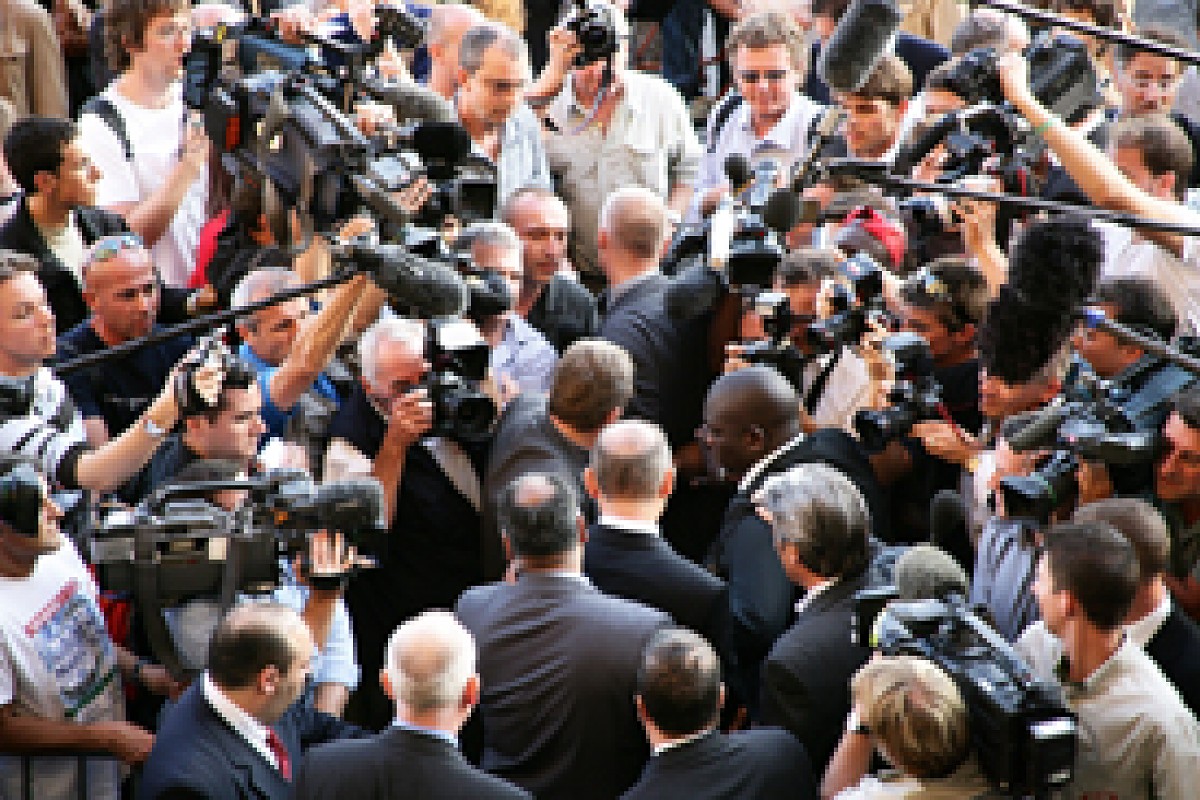 F1's last major scandal was 2007's 'spygate' © XPB
As Ferrari boss, Todt played a pivotal role in 'Spygate' - to which 'Testgate' has been equated - back in 2007, when McLaren was pronounced not (seriously) guilty before a subsequent hearing found the team guilty as charged of spying, being fined a headline-catching $100m during a trial in which then-president Max Mosley arguably overstepped the bounds of justice by acting as complainant, prosecutor, judge and juror, so he fully understands show trials.
(Yes, this column had the privilege of listening to trial recordings.)
Thus Todt, who was, to further muddy matters, Brawn's boss at Ferrari, has to consider all possibilities before committing the FIA to a path of action he and the body could well regret. Matters are even more complicated by allegations (ostensibly from Lauda) that FIA technical delegate Charlie Whiting was aware of the test, and that Ecclestone was in on it, too.
Now, Whiting once worked for Ecclestone at Brabham, but is now on the FIA's payroll - on a soon-to-expire contract awarded by Mosley, with sources suggesting a successor to Whiting, had already been identified prior to the debacle...
All in, this is a typical F1 mess of the first degree, one in which the personalities involved are so inter-related that genealogists enjoy a field day by simply studying its 'family tree'. Incest is probably the least healthy relationship known to man, yet F1 makes little secret of it, practicing it at every turn.