A few hours after the Monaco Grand Prix, Lewis Hamilton was up on the top floor of the Mercedes engineering unit in the pits, reflecting on the day's events for his regular briefing with the British press.
He was pretty glum, as was to be expected, having seen the glory of Mercedes' first 2013 victory being taken by team-mate Nico Rosberg, while a slow in-lap for a pitstop had cost him valuable time and left him off the podium.
Hamilton's disappointment was a world away from the joy exuded by Rosberg, whose form this season against a driver as strong as Hamilton has left many in the paddock raising their eyebrows.
To have delivered three consecutive pole positions, and left the qualifying tally as 3-3 against the man many people believe is the fastest over a single lap, is certainly impressive. No one can now be in doubt about just how good Rosberg is.
But while many outside the team have been surprised that Rosberg has done so well - with some praising him for the way he has lifted his game - it is those closest to him who have a slightly different opinion.
They say Rosberg is unchanged; he has always been this good.
When I asked Hamilton about whether he had been a little taken aback by the strong challenge his team-mate had given, he replied: "I don't think he has been a surprise. I expected him to be competitive, I just expected myself to be more competitive."
Team principal Ross Brawn also said that Rosberg was not delivering any more this season than he had in the past.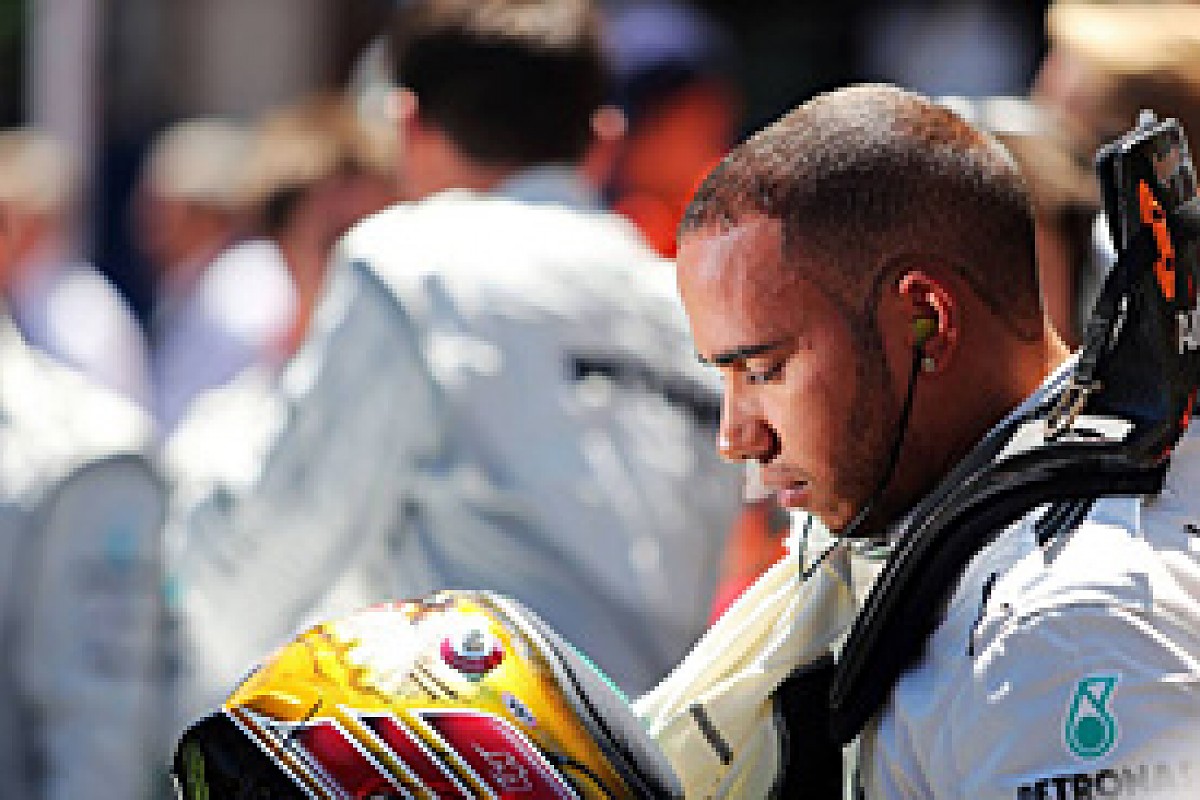 Hamilton says he needs to get his act together © XPB
"I think it is the same strong Nico that we have seen before," said Brawn when I quizzed him. "As you know we renewed our contract with Nico because we had belief that he was first rate. When we give him an opportunity he proves it - so I cannot ask for more."
Even Rosberg himself has played down talk that he is doing anything dramatically different this year from what he has done in the past. It is simply that he now has a car underneath him that is allowing him to show what he is capable of.
Should that be the case, then it prompts an interesting scenario: it's not Rosberg's speed that we need to reappraise but actually that of his previous team-mate Michael Schumacher.
For if the Monaco winner really has not stepped up hugely from 2012 to this season in order to leave Hamilton with his fair share of headaches, then it means that Schumacher must have been pretty strong to have been able to show so well against Rosberg.
Rewind back 12 months, and the qualifying pattern between Schumacher and Rosberg was just as tight as it has been this year between Hamilton and Rosberg.
Crunching through the data of their qualifying performances brings up some interesting results.
In the first six races of the season Schumacher and Rosberg outqualified each other three times each, an identical statistic to the current Mercedes boys.
However, on two of those occasions when Rosberg started ahead of his team-mate, Schumacher was not operating on a level playing field.
In Bahrain he was unable to make it through to Q2 because he had a DRS failure in qualifying; while in Spain he did not set a time in Q3 in a bid to optimise his tyre strategy for the race.
That means there were four races when both men delivered a time in Q3, and on three of those occasions it was Schumacher who went fastest (including that penalised pole in Monaco).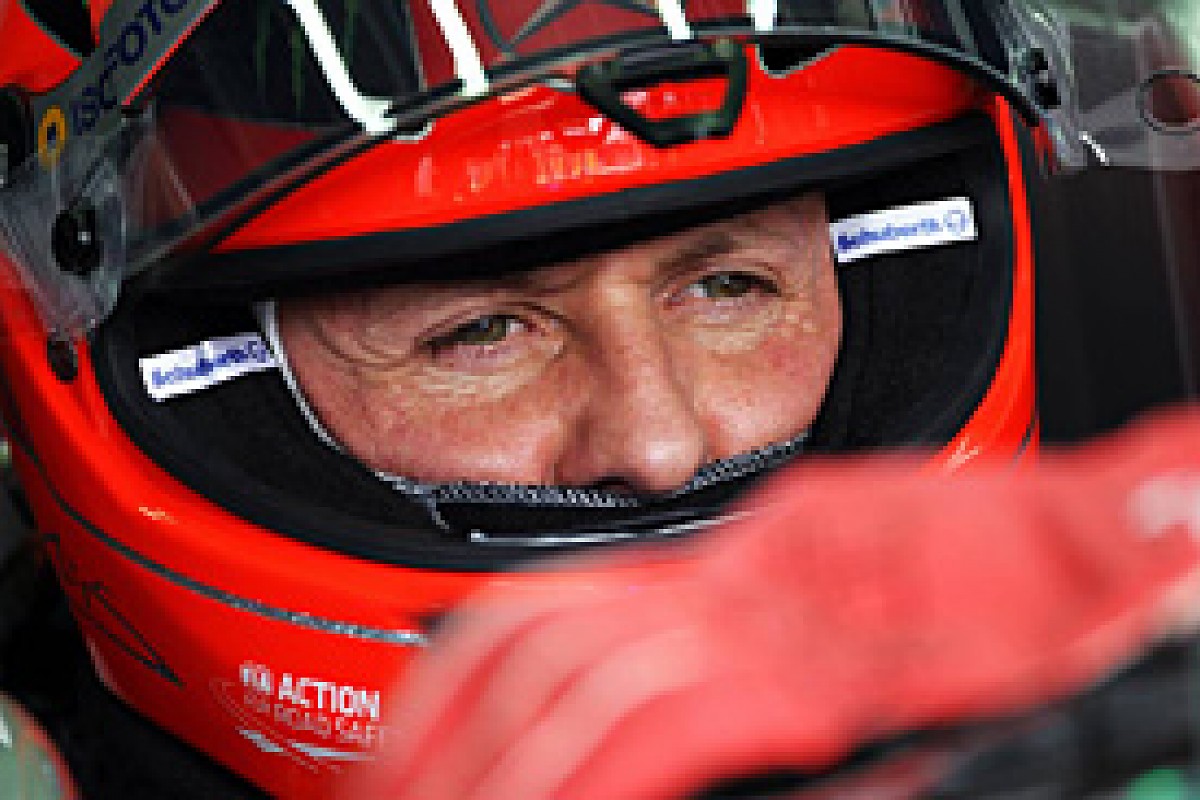 Was Schumacher stronger than he was given credit for? © XPB
If you dig deeper into the qualifying gap, then it shows that on average Rosberg was both times marginally behind his team-mate.
The average advantage that Schumacher had in each of the four races where they both set a time was 0.05 seconds. This year, Hamilton's overall advantage from the six races is 0.142 seconds.
It's not too hard to extrapolate from this data that Schumacher was every bit as quick as Rosberg over a single lap; and that Rosberg is proving just as quick as Hamilton, who we know is very quick.
Of course, where Schumacher let himself down was in the wheel-to-wheel dicing that has become a part of the modern Pirelli/DRS era.
The numerous collisions with rivals clouded the verdict on his performances, and ultimately influenced many people's opinions on the success of his return to F1.
In fact, the most costly of collisions came at the 2012 Spanish Grand Prix when he ran in to the back of Bruno Senna.
That error, which earned him a five-place penalty for Monaco, meant he never took up the front spot on the streets of Monte Carlo, and we never saw what he could do while leading F1's most famous of races for one last time.
Whether or not he would have won that day can be debated for years - because the mechanical failure that put him out would probably have struck anyway - but having led from the front would certainly have changed people's impressions of him.
Schumacher may no longer be able to do anything to prove his speed. But, as time goes on - and we fully come to appreciate just how good Rosberg is - perhaps it is time to reappraise F1's most famous of comebacks.
It may not have delivered all that was hoped, but it was definitely far from the disaster that many viewed at the time.