"Nico was just quicker today."
Lewis Hamilton's verdict after seeing team-mate and old friend Nico Rosberg claim pole position for the second consecutive race was as direct as it was accurate. During the Spanish Grand Prix weekend, there was no argument about who the lead Mercedes driver was either on qualifying or race performance.
Since bagging his first pole following the high-profile switch to Mercedes in China, Hamilton has watched his old friend take back-to-back pole positions.
This is an unusual situation for a driver whose career qualifying record versus his team-mates reads 82-33 in Hamilton's favour.
Only a fool would attempt to argue Rosberg's superiority based on a sample set of two weekends, especially as Hamilton outqualified him during the first three race weekends.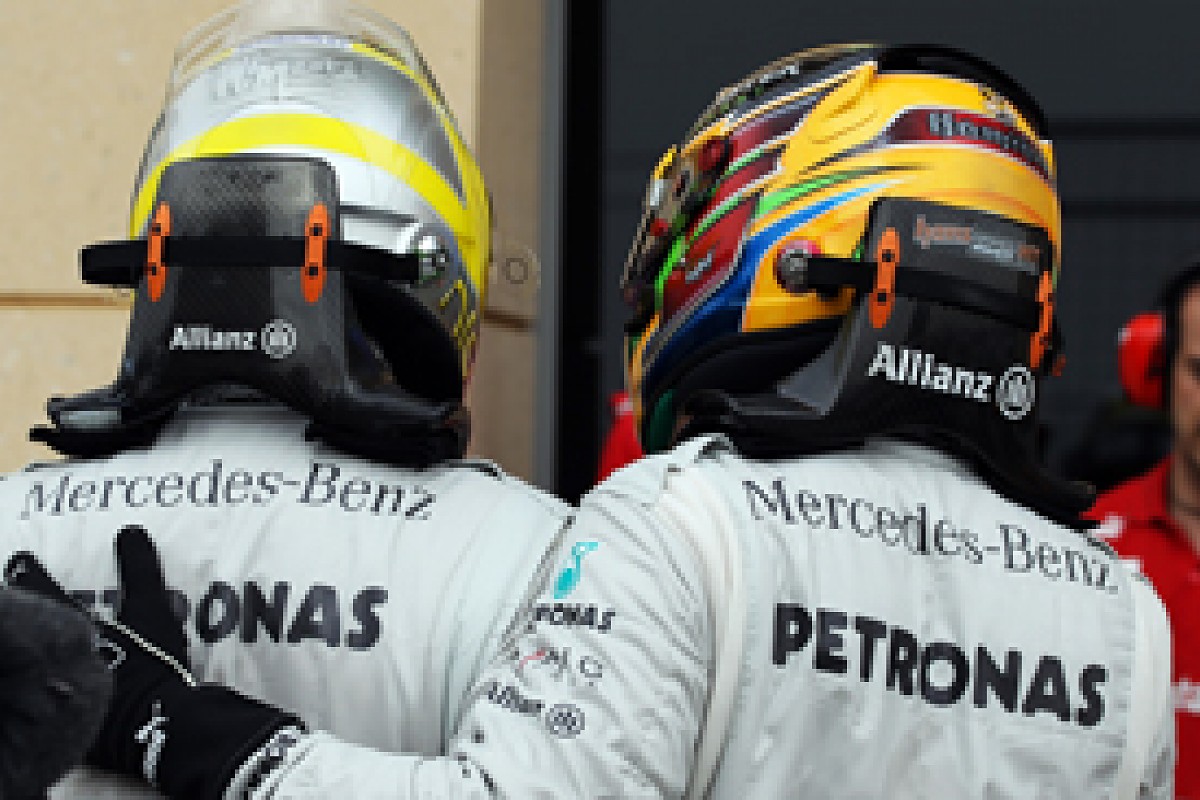 Hamilton has had to congratulate Rosberg on two straight poles © XPB
What really matters is that Rosberg, in his eighth season of grand prix racing, has stacked up well compared to his world champion team-mate. For a driver whose career to date has been inconclusive, thanks in part to circumstances outside of his control, that is big news.
Mercedes motorsport has often talked about Hamilton's arrival creating a "no excuses" environment for the team. The same applies to Rosberg.
Rarely has a driver so consistently beaten team-mates over the years yet been unable to convince the world of his quality.
Rosberg came into the 2013 season a grand prix winner and no one would claim he wasn't a fine driver, but since showing well compared to Mark Webber in his rookie season at Williams in '06, his team-mates have been imprecise yardsticks for ascertaining just how good he is.
Thrashing Kazuki Nakajima, who wasn't as bad as remembered but was a poor performer, defeating the effective but unspectacular Alex Wurz, and comfortably outscoring comeback-specification Michael Schumacher for three seasons is all well and good, but Hamilton is a very different benchmark.
Rosberg, now a 27-year-old with 133 grand prix starts under his belt, is very well aware of this. Ever since Mercedes signed Hamilton, he has talked of relishing the comparison.
"That is the thing I really enjoy about the sport - the competition, the challenge," says Rosberg. "That is why it was great to have Michael Schumacher as a team-mate, a great experience for me and I was glad to have beaten him three years in a row.
"Now there is a new challenge with Lewis. It's fresh air in the team and having him [makes me] question myself, adapt and improve."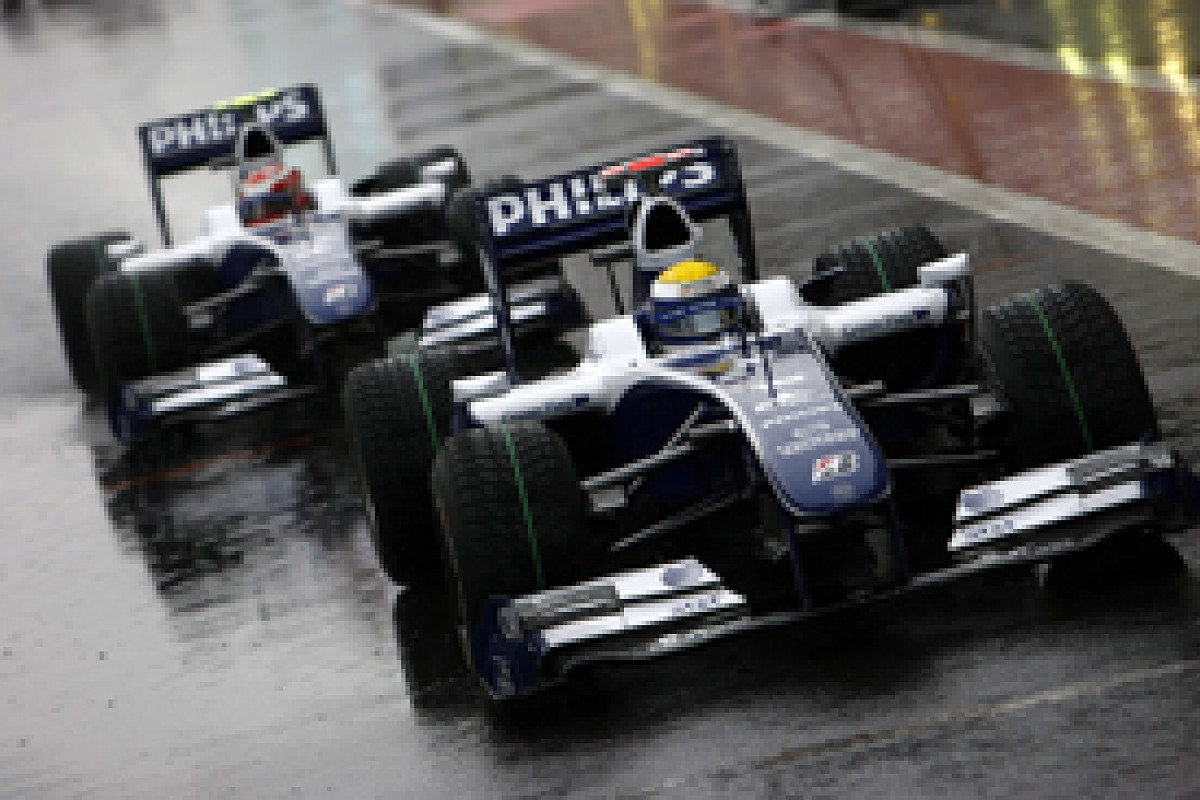 Rosberg easily saw off Nakajima at Williams, but few rated the Japanese © LAT
Drivers always talk about how much they can learn from what their team-mates are doing. Few of them are capable of doing so. But Rosberg is unquestionably one of them, for he is arguably one of the most intelligent drivers on the grid.
That might come as a surprise for those who buy into the 'pretty boy' image he was lumbered with - not to mention the 'Britney' moniker he has never been able to shake off - from his early days in F1.
While the Schumacher he partnered from 2010-12 was not quite the great driver of old, he was still a very effective one with a set of working practices that Rosberg will have learned a lot from. He is also eminently capable of driving home the inherent advantage over Hamilton of having three years at Mercedes under his belt.
There is no doubt that Rosberg is a quick and very technically correct driver - just watch the onboard footage of his Barcelona pole lap for proof of that - but his cerebral approach is central to his recent success.
In Bahrain, this was critical. There, Rosberg was cautious, albeit not slow, in the first sector and was able to nail sectors two and three. This added up to an advantage of over four tenths over Hamilton.
Of course, in the race the situation was reversed, with Hamilton coming through to fifth and Rosberg fading to ninth as both battled the tyres.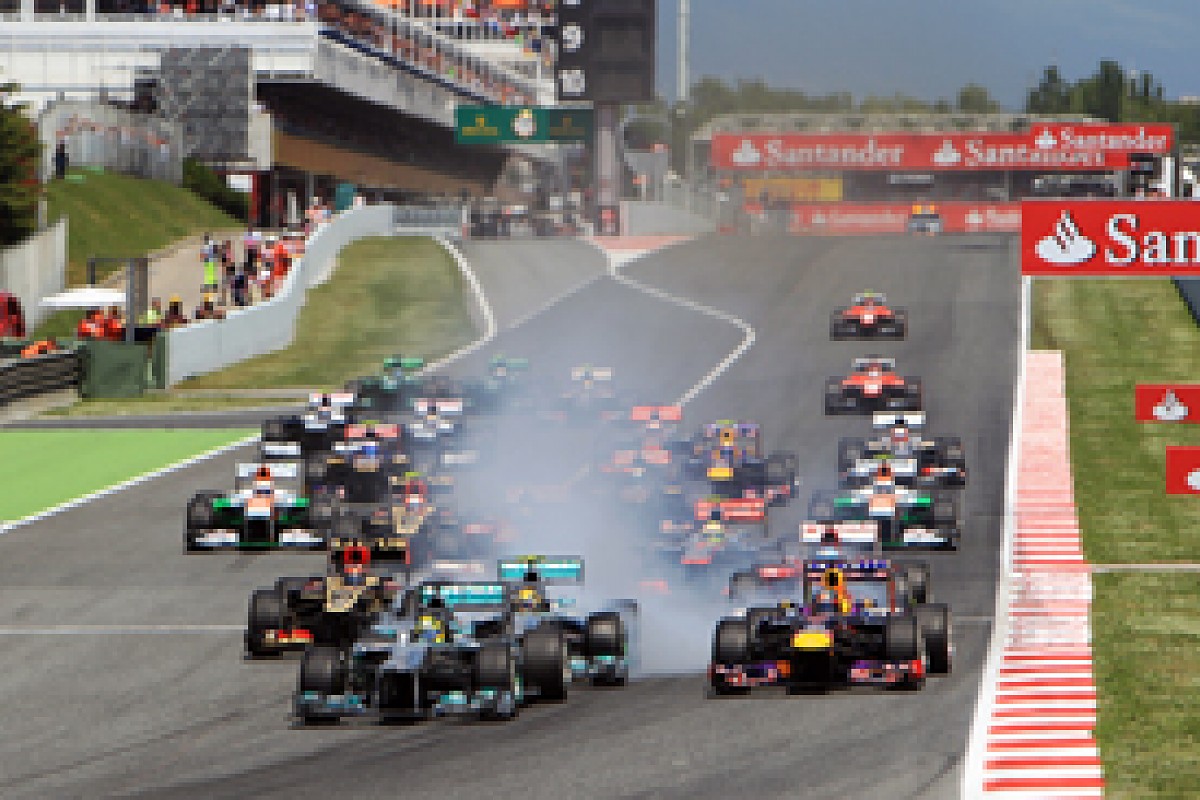 Rosberg fended off faster rivals in the early stages in Spain © XPB
But on the evidence of the Spanish GP weekend, Rosberg had learned from this and managed to maintain his pole position form while mitigating the tyre use problems in the race to take sixth.
It's important to note that Hamilton does have over twice the points of Rosberg (50 to 22), but this isn't about arguing that the German is a better driver. The relative merits of the two can only be accurately assessed once we have a full campaign of races to pick over the bones of.
But the fact that Rosberg has made his presence felt proves that the intra-Mercedes driver battle will be worth following closely.
Last year, in the wake of Hamilton's deal with Mercedes, AUTOSPORT ran a feature entitled 'F1's invisible man has something to prove'. Rosberg has been anything but invisible this season.
That can only be good news for Mercedes, as Ross Brawn points out. He certainly believes that Rosberg and Hamilton will continue to cross each other's path on track this season, just as they did in Malaysia where Rosberg was ordered to hold station behind his team-mate.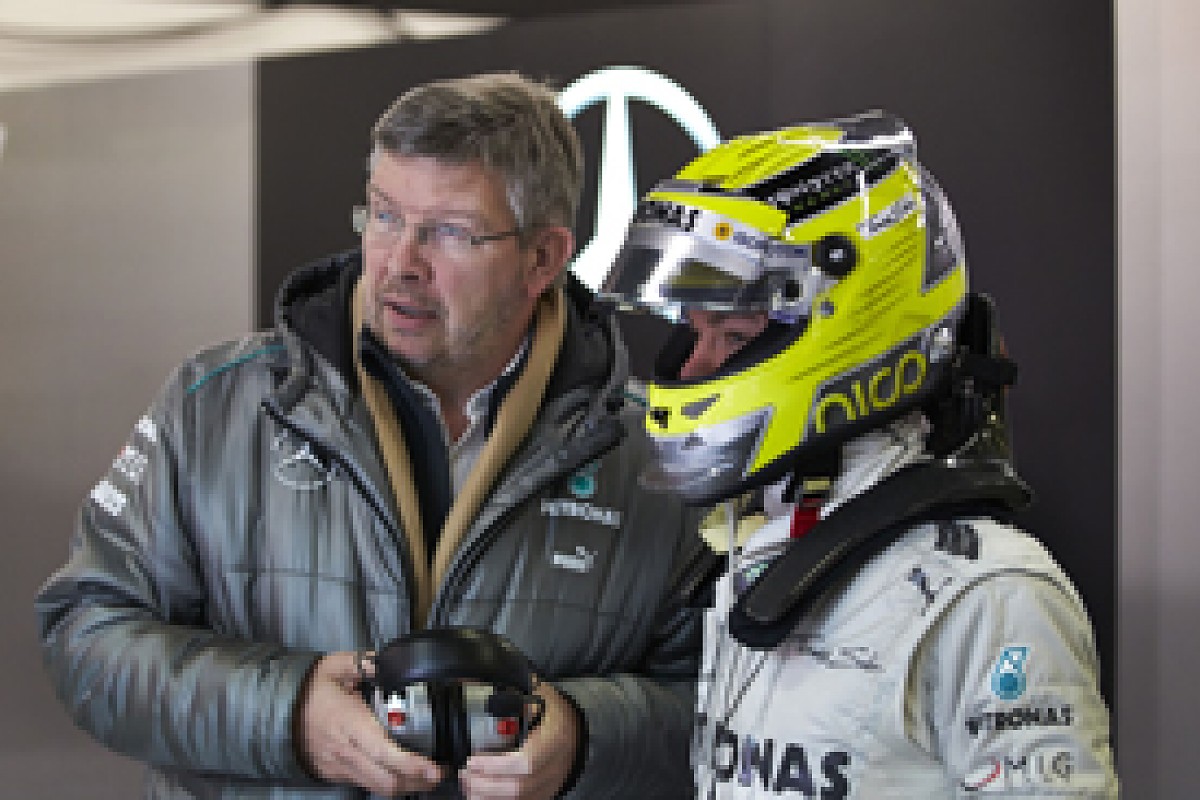 Brawn rates Rosberg highly © LAT
"With any drivers, you need the pace, you need the speed because without that you are not going to succeed," says Brawn. "So the first thing any top Formula 1 driver needs is the pace.
"Then you need an intelligent approach, then you need to get both drivers working in harmony trying to improve the car and the way the team works. Then you have got an ideal situation. Our drivers get on well, they have raced together before, they have a nice history together.
"We all know there will be events or incidents in which they will get angry with each other. That's natural - they are competitors and it is just important that we recover from those very quickly and don't allow them to become damaging.
"They work very well together as team-mates, they want to beat each other and they are very, very quick. It's a great combination."
On the evidence of the season so far, it's hard to argue with that.
It's too early to draw any definitive conclusions, but Rosberg has proved he has what it takes to compete in the same ballpark as Hamilton and give his world champion team-mate plenty to think about.
It will be fascinating to see how the Rosberg v Hamilton battle develops from here.