Pirelli's motorsport boss Paul Hembery is a man in demand. We're due to hook up with him early on the morning of qualifying in the Sepang paddock, but he's delayed by an over-running meeting with Ferrari's Stefano Domenicali. Immediately after our slot he switches tables to have lunch with Niki Lauda and Helmut Marko.
The previous evening Hembery had a late-night rendezvous with Red Bull, and every time you see him in the hot and sweaty Malaysian paddock he's engaging in lengthy conversations with various team principals and technical directors.
The pressure is building from all sides, and that's because the 2013 Pirelli tyres are clearly having such a profound effect on the racing and the relative performance of every team in the pitlane.
Time is precious for Hembery, but he refuses to rush through the questions our readers have sent him. Every one will be thoughtfully answered, starting with the most topical...
Tyres and tyre management are the key factors in Formula 1 now. Do you think they have become too influential on the outcome of grands prix, to the detriment of other factors?
Mark Hession, Italy
Well, it's certainly true that at the start of the season they do create a challenge and all the teams are trying to combine the chassis with the tyre.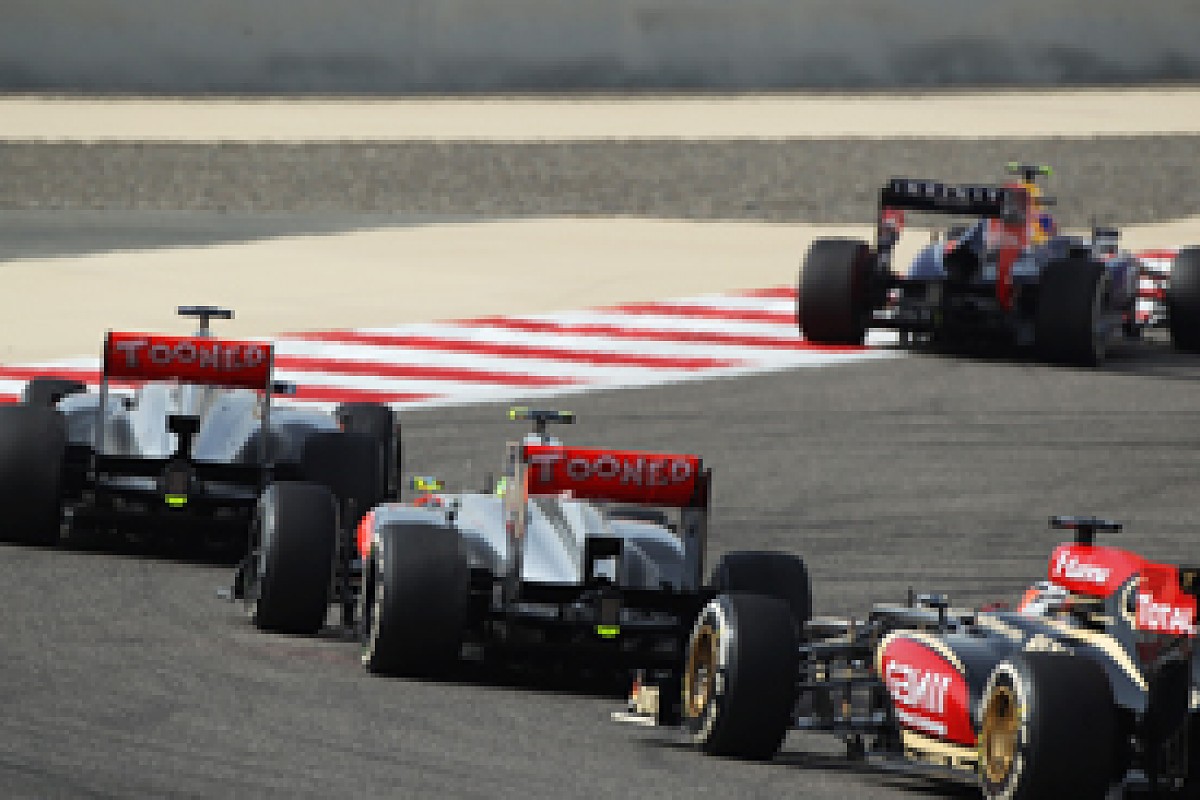 Bahrain was expected to be one of the season's toughest tyre challenges © XPB
Having said that, in the past two seasons we've seen that this lasts for between six and eight races and then you start to see a common pattern emerging.
Also, the tracks become a little easier as we go through the season - some of the tougher circuits are Malaysia and Bahrain - and as we go to the newer tracks with some of the smoother surfaces, that coincides with the teams knowing what they need to do to maximise their performance.
So it will still be a championship where the best driver and the best car will win. Everything will be alright on the night.
Would you welcome a tyre war - and competition - back to Formula 1?
Stephen Higgins, UK
Well, for myself, yes, it would be good fun. I like competition but, in reality, those types of competition don't exist today and there are good reasons for that.
One is that it's an element that comes out of the control of the teams. Already we have a situation where what we're doing is a challenge, but if they then have to compete with tyre makers you risk having a championship that is dominated by tyres and not by drivers and cars.
Despite the challenges we give the teams, they all have the same products and they all have the same technical challenge. Within certain parameters, they are in control.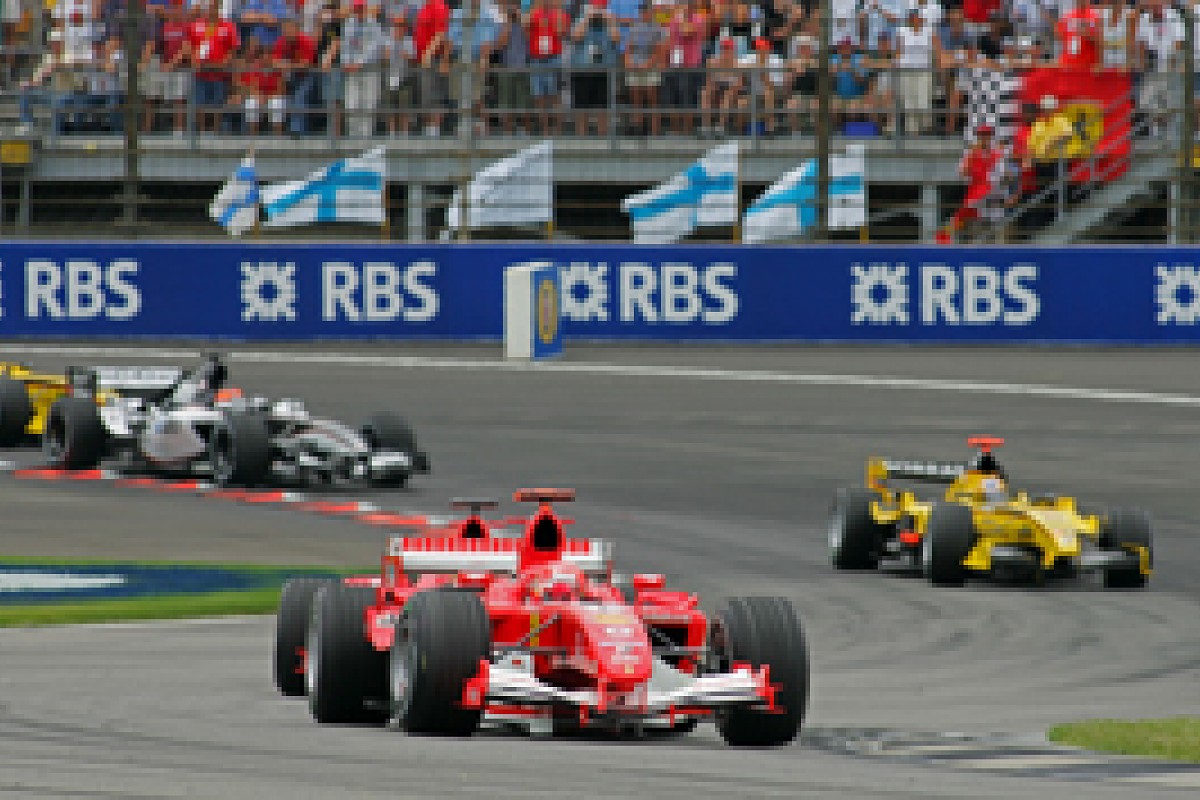 All the Michelin teams withdrew from the 2005 Indianapolis race, leaving just the six cars on Bridgestones © LAT
The bigger problem is that when you have competition as a tyre maker, you start pushing the technical boundaries and then you can get a situation where you push that too far.
You can end up having a race cancelled - or practically cancelled, as in the case of Indianapolis in 2005 - and that was as a direct result of tyre competition.
And that's not me wanting to have a go at the company involved at the time - it's just something you don't want to see as a tyre maker.
Are you committed to Formula 1?
Steve Bather, UK
We are committed until the end of this year and negotiations are in progress to try to find a new supplier. We've declared an interest in going forward, not at every and any cost, but if the package is feasible, we've said we'll stay in F1.
What happens to the old tyres? I would love to make one into a coffee table provided my wife would let me.
Peter Sim, UK
Well Peter, we recycle them, but some people do have coffee tables made from show tyres and demo tyres - I haven't got one. There are other things that I'd rather have in my house, and after seeing tyres every minute of my working day, the last thing I want to see when I get home is a tyre in my lounge - that would finish me off, actually.
I'm not so sure about the rubber smell, either.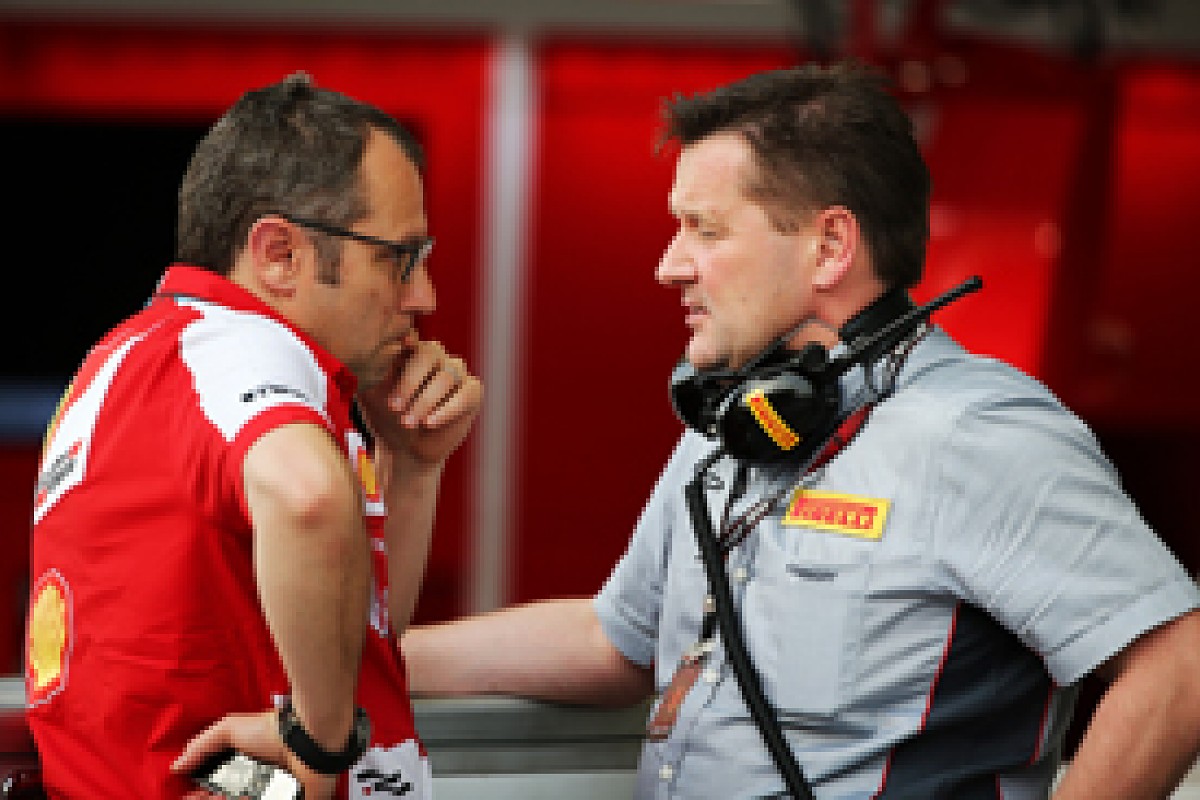 Hembery talks to Ferrari's Stefano Domenicali © XPB
Although the tyres are the same for all the teams, do they ever complain that the tyre choice for the weekend favours one team over another?
John Gottrell, UK
There is certainly an element of that, as one team gets an advantage and has understood a certain characteristic and another team might start complaining.
What I would say is that if you see people complaining, they tend to be suffering; it's the pressure and they're not getting things they want.
Some also use the media to try to put pressure on us to try to get us to make changes, which, of course, we have to avoid - unless all of the teams complain at the same time.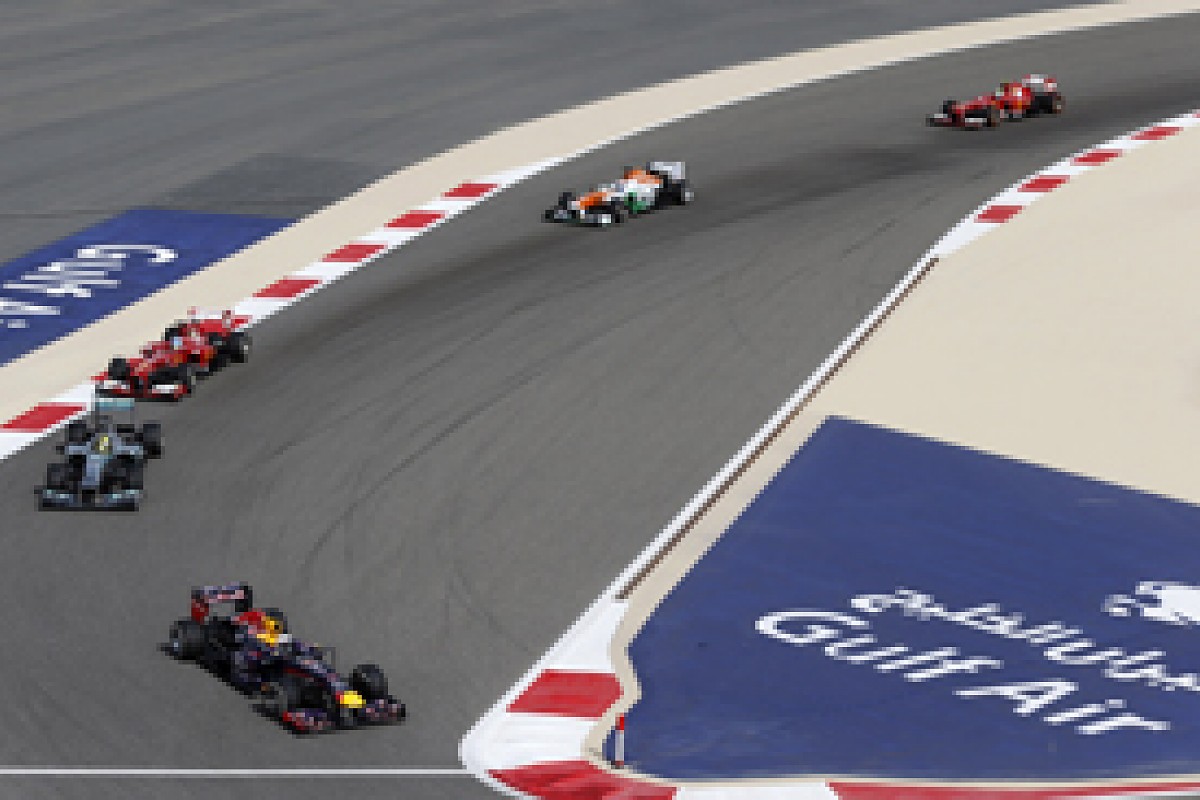 Red Bull has made it clear it is not a fan of Pirelli's approach © LAT
In reality, you have to take things with a large pinch of salt and accept that everybody has the same product, somebody's going to win the race, there's going to be one happy driver on top of the podium and two others who are less happy.
Paul, you've changed the chemical compound and structure of the 2013 Pirellis... but actually, I want to know which is your favourite McLaren Vale winery, and would you join me there for a tasting next time you're in Adelaide visiting family?
Martin Castilla, Australia
What a lovely question! I don't need any excuse to go wine tasting in Adelaide. I'm a bit more of a Barossa fan, but Penfolds Grange, which is one of the finest wines in the world, will always find a place on my table when I have the budget. So yes, Martin - game on next year! Fantastic.
Who decides what compounds to bring to a venue - you or a committee?
Tim Gilmartin, USA
It's a committee because it's important to have different perspectives on what we take, so we don't get influenced by someone who's maybe had pressure from a team. Six to eight people get involved, including the technology officer of the entire company.
We take it very seriously: we take a map of the circuit, we look at the surface, we mould it and laser-measure it, then we have our own models that simulate an F1 car going around it and we look at the lateral and longitudinal and braking loads.
We see what energy is going into the tyre and then we do a degradation and wear model for each circuit - so a number of people are involved.
How many tyres will Pirelli produce for the 2013 Formula 1 season?
George Oancea, Romania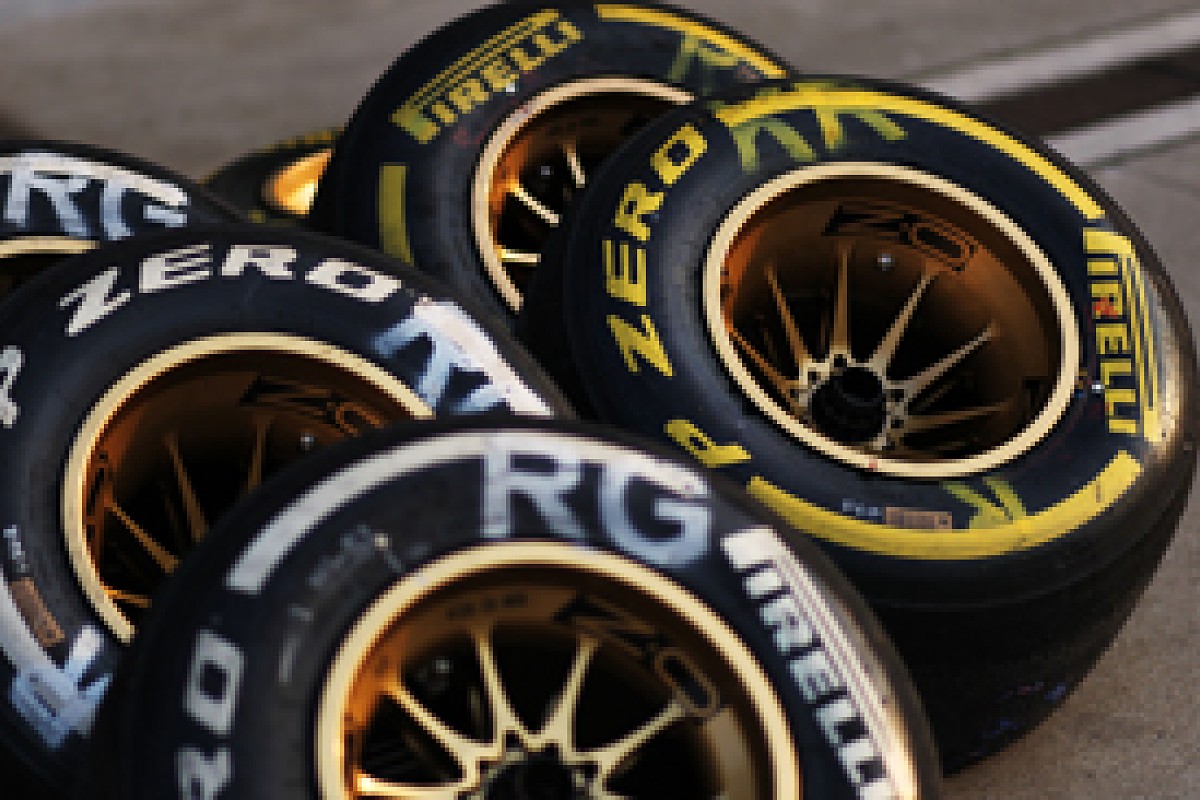 Some of the many, many Pirelli tyres produced for F1 © LAT
We produce - between testing, our own testing and racing - around 50,000 tyres, of which race tyres accounted for about 25,000 last year.
Could I get a dissection on the formulation (ie how much natural rubber, what kind of synthetic rubber etc) of one compound, such as the super-softs? Of course, you could leave the proprietary additives if you are not permitted to disclose such things.
Arif Rochmadi, Indonesia
Gosh, Indonesia - there are fans from all over the world here, fantastic! You didn't say which tyre company you work for, Arif - unfortunately, no we can't. Nice try!
Have you ever been mistaken for Ricky Gervais?
Jennifer Lester, UK
[Laughs] That's a great question! This is rather embarrassing, but I have a few times. The last time was a few years ago in WH Smith. I was buying a magazine and the girl on the counter said, "Could I have your autograph?" I replied, "Why on earth would you want my autograph?" And she said, "You're Ricky Gervais, aren't you?" I said I wasn't, but she wasn't convinced.
By this point a queue had formed behind me - so I gave her a fake Ricky Gervais autograph just so that I could get my newspapers paid for and get out of the queue.
I've never been so embarrassed. Maybe I'll invite Gervais to an F1 event and we could swap jobs - I wouldn't mind his salary.
Do you have a Pirelli calendar in your office?
Paul Andrews, UK
Actually, I don't always, but I do this year - it's very nice, too, and people try to steal it when they come to visit me.
Why not make a reliable tyre that makes racing more fair? Throwing wild cards at the drivers is exciting, but no more so than throwing nails on the track. The tyres should just work.
Greg Reierson, USA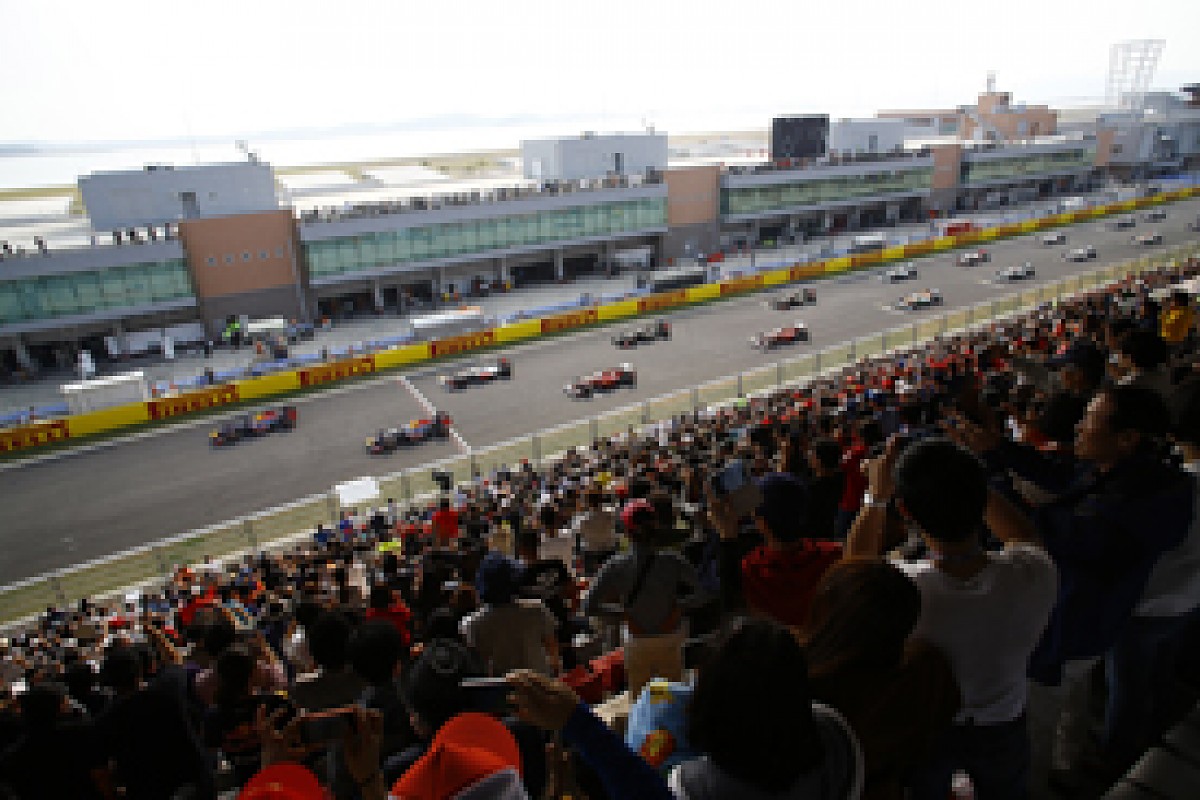 By late 2012, races were becoming one-stop again © LAT
Well, they are reliable... since we've been in the sport we've had zero failures. Also, they're not wild cards as everyone has exactly the same equipment. It's what you do with it that makes them different. And nails on the track would create punctures, so we wouldn't advocate that.
If the tyres would 'just work' then what you would have would be processional racing. We're just following instructions and what we had at the end of the season last year were a lot of races where we had no degradation - then tyres were lasting the whole race and we had lots of people complaining that we had made racing boring again.
With processional races, viewing figures go down, so you need unpredictability in sport. If the result is known before the event, that's a sure-fire way of turning everyone away from it.
Can you please explain the difference between degradation and wear?
Richard Farmer, UK
Wear is the physical consumption of the tyre. Degradation is the thermal changing of the properties of the tyre so it loses performance. The two are related, but not in a linear way.
With high wear you get degradation, but you can have high thermal degradation with low wear. It's a subtle difference.
What would you do to ensure that everyone goes for a time in Q3, rather than opting to save tyres? It needs to change for the fans' sake - how about introducing a qualifying tyre?
Simon Cooke, UK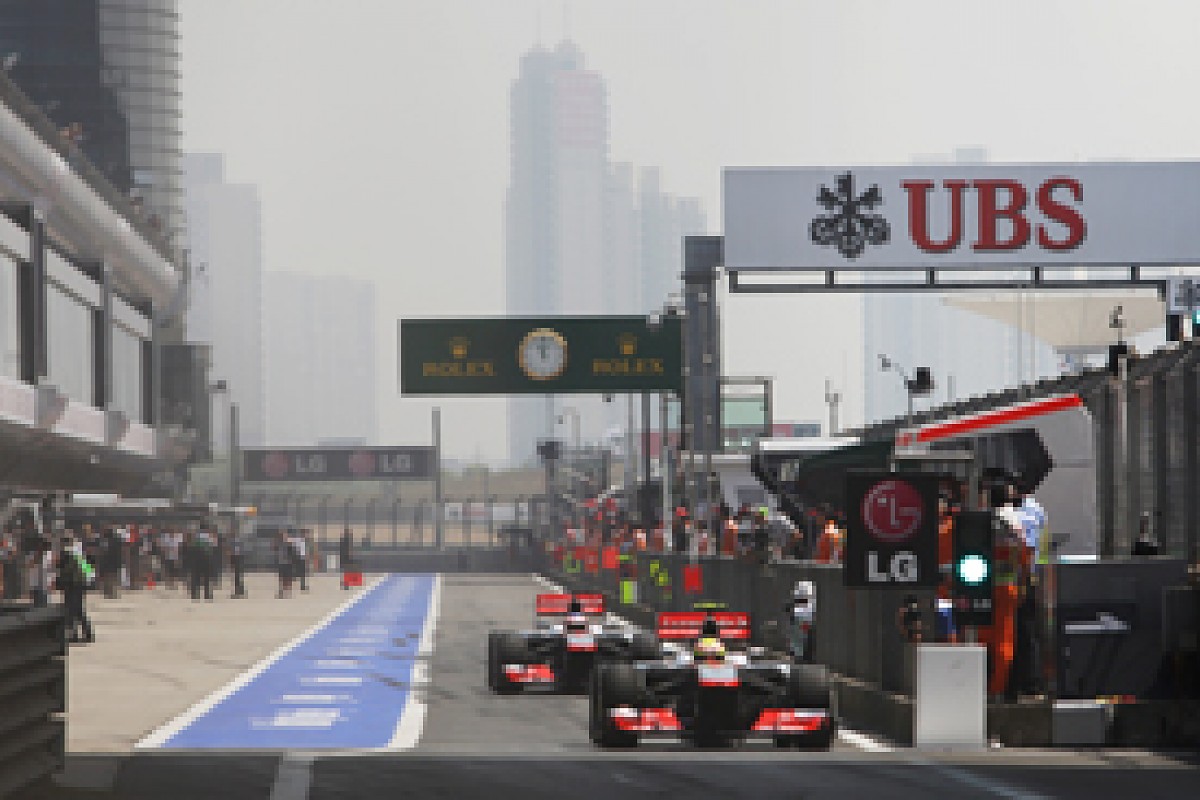 The desire to save tyres for race day has often caused muted qualifying battles © XPB
We agree. We have offered to make bespoke qualifying tyres for the Q3 teams if they want them, so you could see the absolute performance.
After talking to former drivers, they said they used to enjoy the challenge of a qualifying tyre where they had to do one timed lap to perfection. It brings out errors: a late brake for one corner and you risk losing a position.
But the sport has to decide - it's not our decision.
Describe the 2013 tyres in three words...
Philipp Scheider, Germany
This is not an easy one. Challenging... interesting... stimulating.
How many litres of water per second do your intermediate and wet tyres displace?
Ashley Mason, UK
The intermediate disperses 25 litres per second and the full wet disperses 60 litres per second - if someone threw 60 litres in your face every second, you'd know about it.
People ask why teams don't run when it's very wet, but visibility is almost zero - so much water is thrown into the air and the driver is almost driving into a wall.