It takes a lot to pitch a diehard football fan who's just watched his club be relegated from the Premier League into further despair. Yet Tony Fernandes, chairman of Queens Park Rangers and erstwhile Caterham team principal, managed to do just that last weekend.
After watching his expensively-assembled QPR squad secure a relegation that was all but certain several weeks earlier, he took to Twitter to reassure fans of the London club that all will be well in the long term.
The tweet that provoked outrage read: "Sorry to all QPR fans. But the plan goes on. Now more than ever. We owe it to you. Took three years to get Caterham right. No quitting."
To get Caterham right... that phrase will have struck fear into the hearts of any QPR fans au fait with grand prix racing. Exactly what is the footballing equivalent of scoring zero points in 62 races and being placed last in the constructors' championship?
It probably doesn't bear thinking about for the Loftus Road faithful.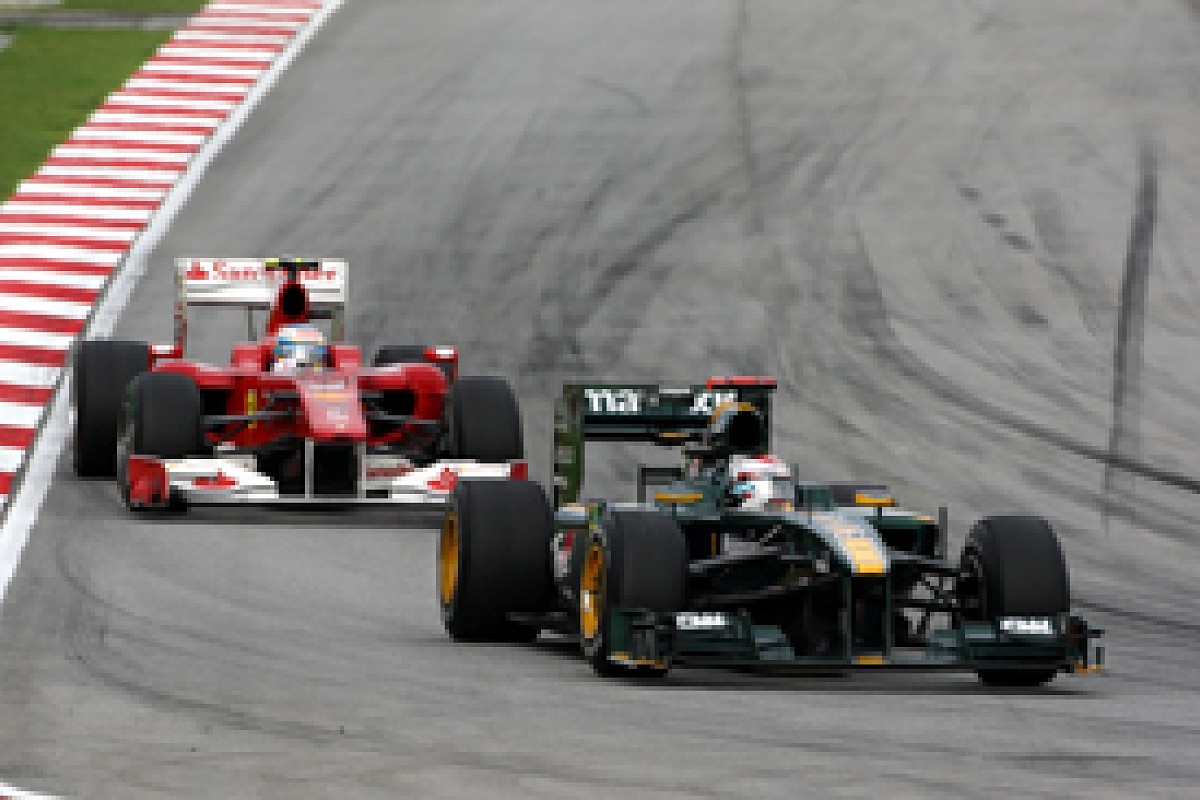 Back in 2010 when it was known as Lotus, the team was a popular underdog © XPB
The story of this team in F1 has, at times, been one of fanfare inversely proportional to results. After a very respectable first season, having been granted its F1 entry late, Fernandes's squad has not moved forward as hoped.
Anticipated regular Q2 appearances have failed to materialise and a top 10 finish remains a pipedream. Although there was an adequate step in 2011, since then there has not been enough progress.
The team now known as Caterham's main impact was becoming embroiled in an unseemly row about the use of the Lotus name that, frankly, robbed the famous moniker of much of its lustre.
In the interests of balance, it's important to point out that Lotus/Caterham did finish 10th in the constructors' championship for the previous three years, albeit only after Vitaly Petrov's last-gasp 11th place in last year's Brazilian Grand Prix. This ensured it remained entitled to the so-called 'historic' F1 money pot.
Realistically, that level of achievement is respectable for a relatively small team that's endured some major changes on the technical side. But the hubris of those early days has robbed Caterham of much of the goodwill it might have deserved.
So when the team started this season with a car built around its 2012 monocoque plus modest aerodynamic developments, with Charles Pic and Giedo van der Garde often looking more like they were hanging onto the car mid-corner than controlling it thanks to its tricky characteristics, inevitably it became the butt of jokes.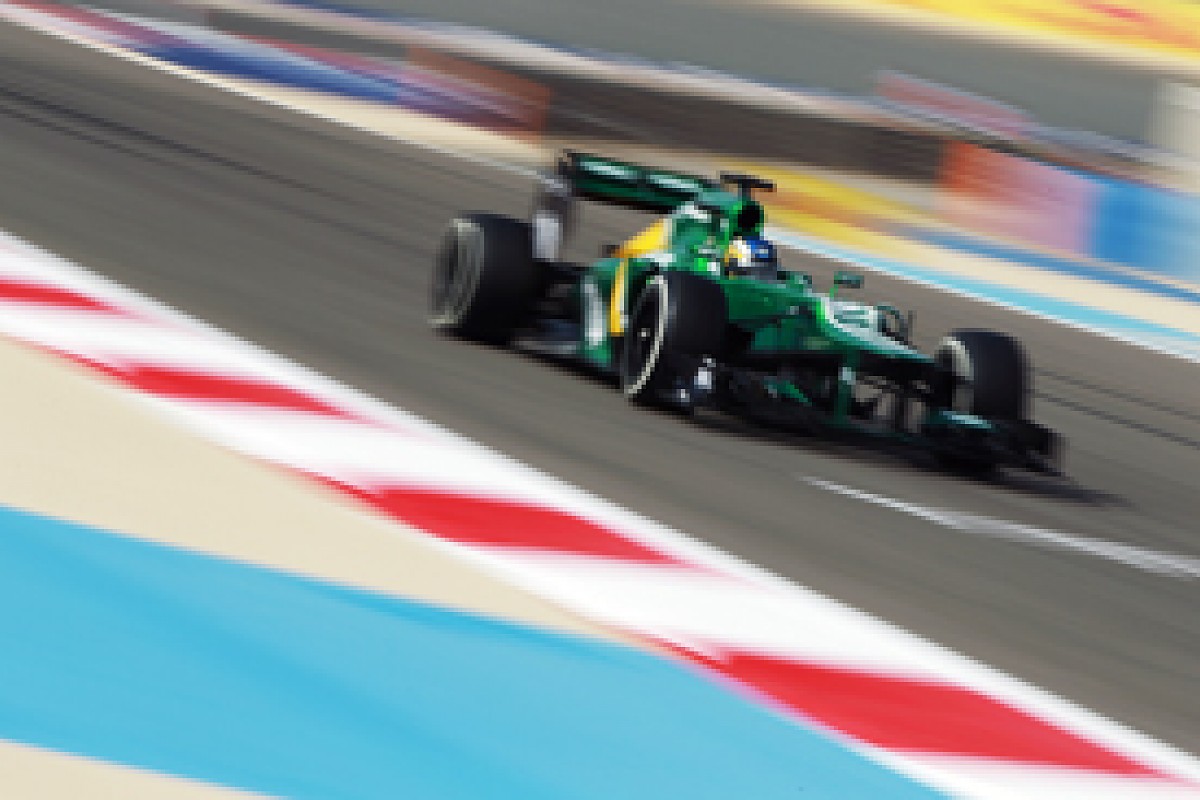 Pic's upgraded car flew in Bahrain © LAT
Then came the Bahrain Grand Prix. While returnee Heikki Kovalainen confirmed that the car was operating "on a knife-edge", Pic ran with an upgrade package featuring a new rear wing and some minor tweaks to the front wing that appeared to be worth as much as half a second.
In the race, he thrashed Marussia and wasn't far behind the Toro Rosso of Daniel Ricciardo.
Technical director Mark Smith is expecting "another reasonable step" with the upgrade planned for next week's Spanish GP. Crucially, the previous upgrade delivered what was expected, a positive sign for a team that's struggled in the past to produce the anticipated gains on track.
With 2013 always an exercise in treading water before the new rules come in next year, that's a good sign.
"It is a useful step," says Smith of the Bahrain upgrade. "The key thing is that we appear to have put on the car what we predicted; that's the most important box ticked.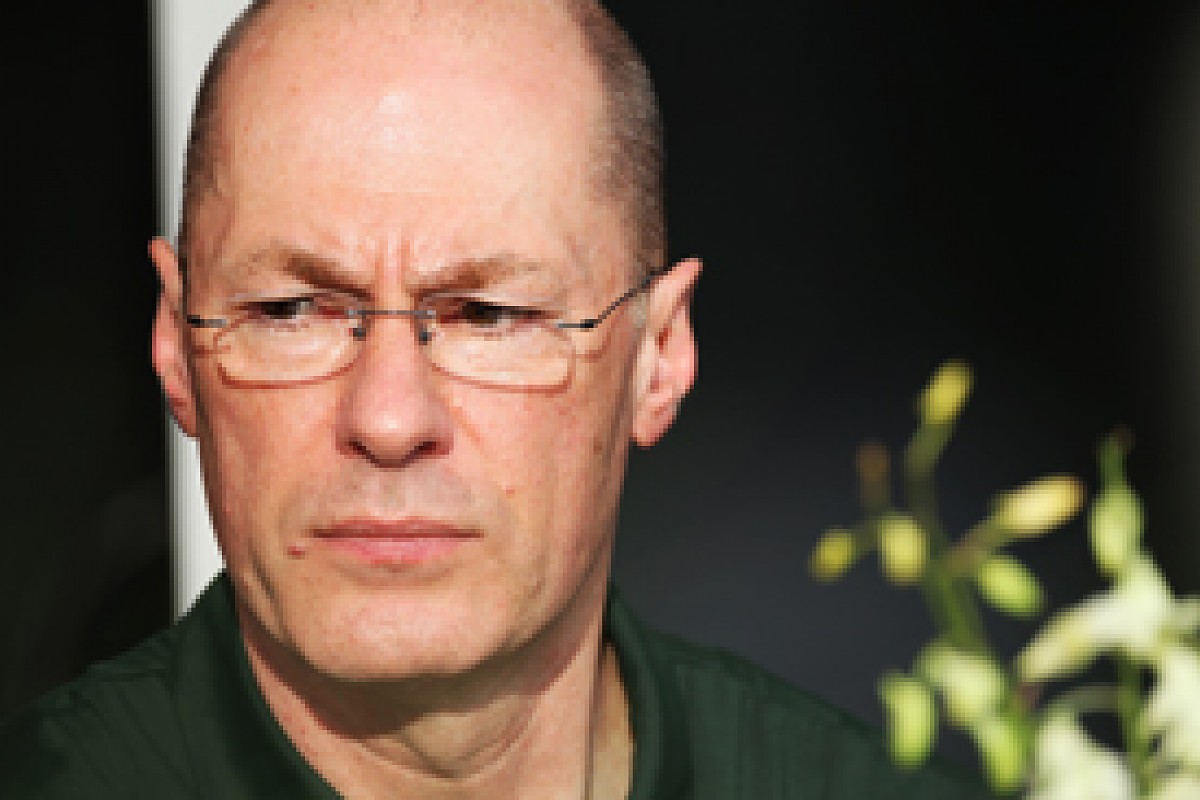 Smith is realistic about what Caterham can achieve © XPB
"We knew what we had relative to last year [at the start of the season], so knew the delta in Melbourne 2013 relative to Brazil 2012. The thing we would never be able to predict were the gains of our competitors.
"So this year it was a case of taking a view as to where we were after the first race. Everyone has a limited amount of resources, but some are bigger than others. We really do need to focus on 2014, but clearly F1 is very competitive and we can't take our eye off the immediate ball. It's a balancing act."
The strategy is clear: do the bare minimum in 2013 to preserve 10th in the constructors' championship. It was a reasonable approach heading into the season, although the step forward made by Marussia has complicated the issue - it is currently 10th in the constructors' points courtesy of Jules Bianchi's 13th-place finish in Malaysia, meaning that Caterham has some work to do on track.
But beyond regaining 10th place, there are no real aspirations for this year. When it's put to Smith that 2013 is about doing as little as possible to ensure next year's step is maximised, he replies: "In reality, it is. We can set our objective to chase people ahead, but with the resource we have, that will really hinder our 2014 development. That is the focus.
"This year, we will monitor on an ongoing basis and if the shareholders feel we need to go in one direction or another, we will."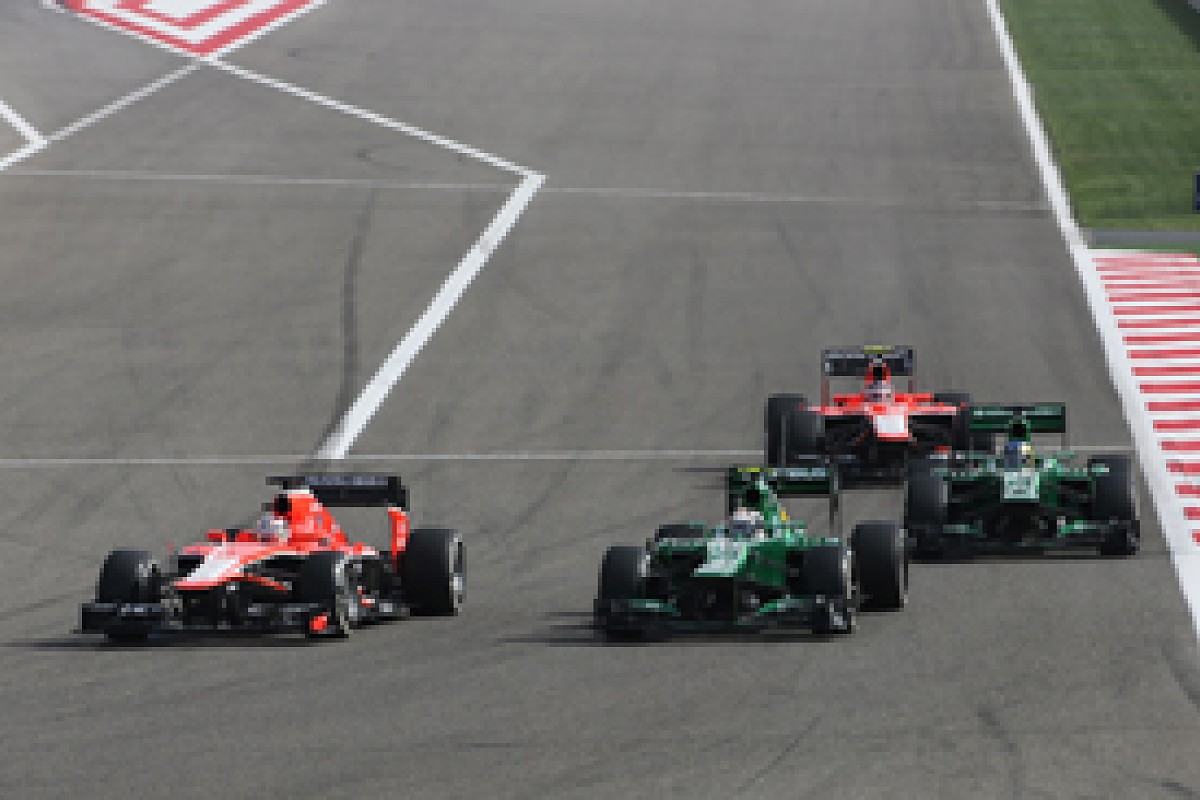 The Marussia/Caterham battle is getting ever-tighter © XPB
It would be easy to misunderstand what Smith is saying as a return to the days of predicting great things in the short term, with 2014 now pitched as the breakthrough campaign. But that's not what he's doing. He is very aware that Caterham remains a small grand prix team (only Marussia is smaller) and is talking only of steady progress.
"It is a major departure in many respects," says Smith of the 2014 formula. "I'd like to think that we are following a trajectory that allows us to seamlessly shift from 2013 into 2014 without significantly influencing where we are relative to other people.
"Some argue that big regulation changes level the playing field, but I don't particularly subscribe to that. In some ways, they do, but it is all about resources. The bigger you are, the more options you can evaluate and the less likely you are to go down a blind alley.
"I don't have any strong expectations that because it's a big change we can necessarily use that to make a big step forward. I'm very confident with the group of people we have and that our ability to model, analyse and predict has improved significantly, particularly over the last year. We should now be on a path where we are making steady progress."
Smith has been here before. His previous employer, Force India, made a big step forward when the major aerodynamic rule changes kicked in back in 2009. That allowed the Silverstone squad to go from backmarker to finishing second from pole position in the Belgian Grand Prix.
No such thing is possible for Caterham, and Smith is wary of drawing comparisons. For while the team does benefit from having the world championship-winning Renault engine, with the Red Bull KERS and gearbox, it's not so far-reaching a technical partnership as the one with McLaren that boosted Force India.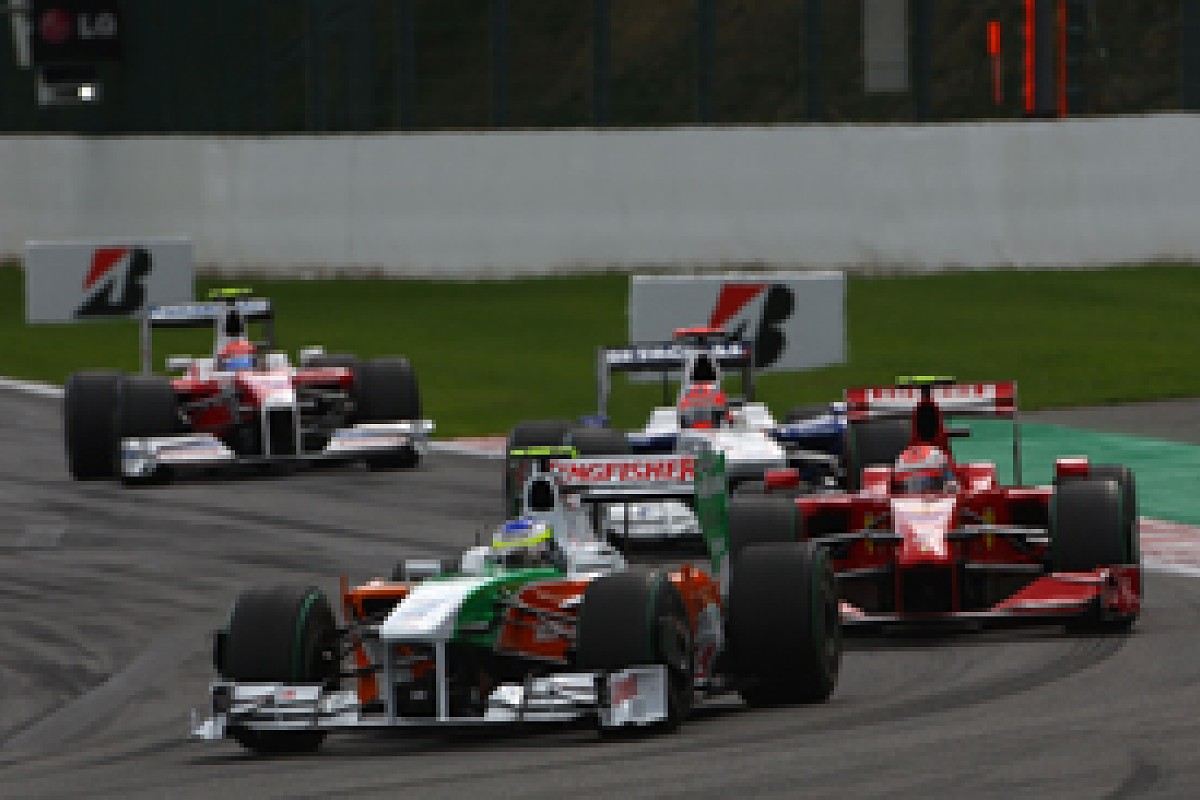 Force India went from nowhere to podiums in 2009 © XPB
But he does see Force India's rise as evidence that getting your working practices right can have a huge impact. Under Smith and well-regarded performance director John Iley, Caterham certainly has the people to get the team doing things the right way.
"It is a little bit different," says Smith. "We have a customer/supplier relationship and Force India had a technical partnership.
"But I was at Force India when we embarked on that relationship and while McLaren gave it a good gearbox and hydraulics, the overwhelming majority, if not all, of that step forward was the culmination of trying to improve working practices, procedures and modelling abilities. That and keeping a group of people together for long enough that it paid dividends.
"That's what I'm looking for from our team. If we continue to do the things we do, we'll make progress."
This is the new face of Caterham. The scars of the days of hubris have left their mark and now the team is aware of the need to manage expectations. After all, if you're going to be the 10th biggest team, there's no reason to anticipate doing any better than 10th in the championship.
What's now vital is that this realistic attitude continues to hold sway throughout the company. Building up a grand prix team from scratch is not easy and ludicrous expectations only make matters worse.
Time will tell whether Caterham achieves its aims, or if the old weaknesses will be its undoing. Now it's just about slow, steady steps that will take years, not a season or two, to bear fruit. That's a sensible ambition for a still-young team operating on a relatively modest budget.
Perhaps that is what Fernandes meant when he talked about getting Caterham right?