He is the established star, and just wants to be left alone out front. It would be better that way.
Then, he could just get on with ensuring his braking points were spot on, his line was perfect and that he was getting back on the throttle swiftly yet smoothly to crucially look after the rear tyres.
Yet, it is impossible for him not to be distracted by the drama playing out behind.
There, just centimetres behind that rear tyre, is a machine identical to the one he himself is pushing to the limits.
Yet more than this being a head-to-head on equal terms, there are some fantastic dynamics being played out in the most public of ways.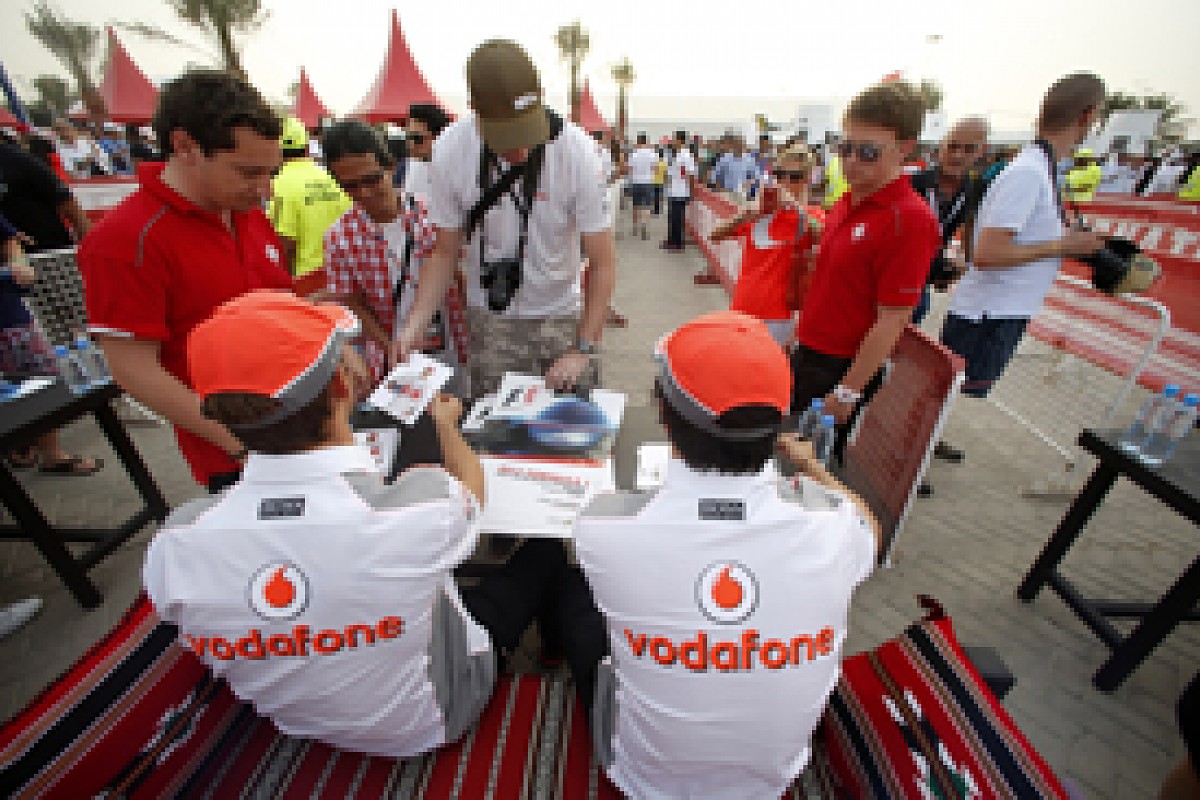 Perez doesn't want to be left in Button's shadow © LAT
For on the one hand that man ahead right now is the proven winner and the one expected to be holding the upper hand.
But on the other hand the man chasing his prey is the young upstart. He is desperate to make an impression, more willing to take risks, and someone not held back by that undercurrent of proving now is not yet the time to hand over to the new generation.
Jenson Button and Dani Pedrosa's duels with their younger team-mates last Sunday might have been playing out exactly seven hours and 8000 miles apart, but they offered a fascinating glimpse into the difficulties, drama and delight that comes with bringing on young talent.
We have seen Red Bull go through some pretty tough growing pains in turning Sebastian Vettel from the 'crash kid' to a triple world champion.
And now, after last weekend's events in Bahrain and Texas, it is McLaren and the works Honda MotoGP team that now face what is going to be an exciting journey that will either end in a changing of the guard or a tale of unfulfilled potential.
For Honda and MotoGP's new superstar Marc Marquez, the situation is more simple. For the young Spaniard has left the world in no doubt that he is of top-notch brilliance already.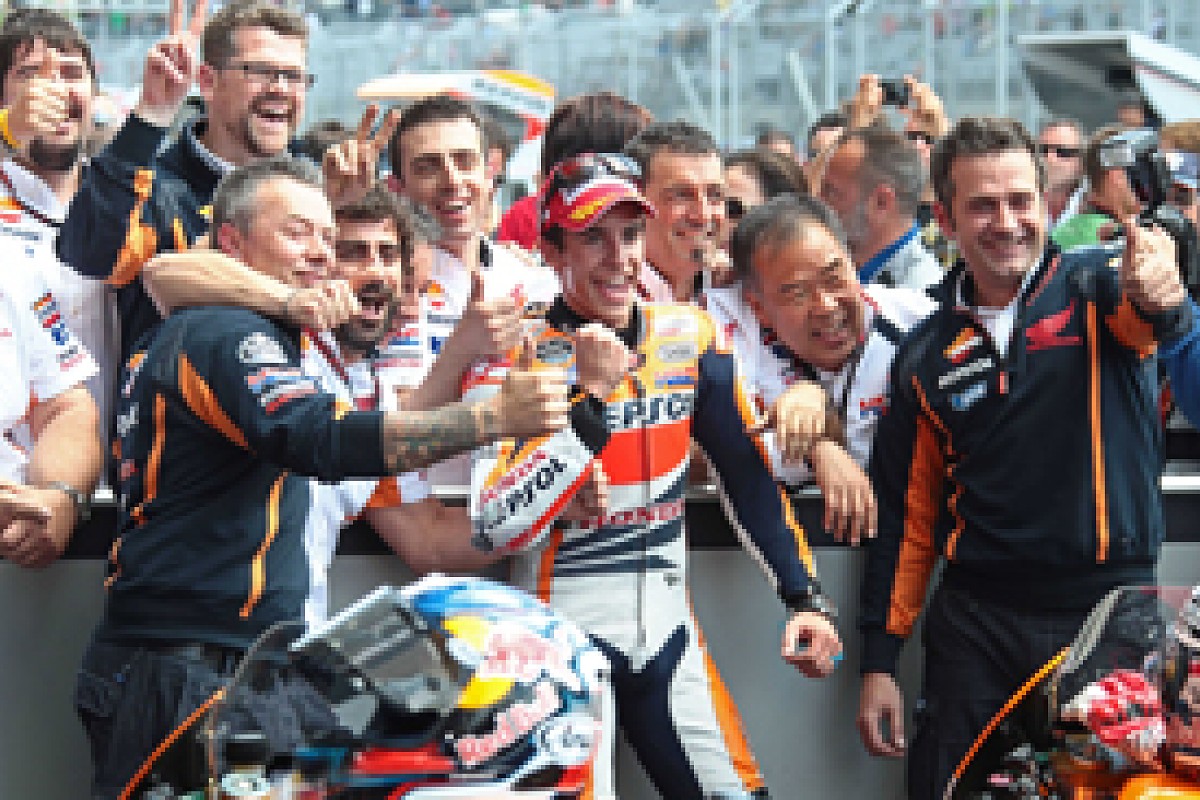 Marquez rapidly established himself as Honda's lead contender © SMARTFotos
Having defeated Pedrosa in such a manner so early in his MotoGP career, the key factor going forward will be in trying to maintain that level and not letting the inevitable incidents, bad luck and dark moments get him down.
More interesting, though, is how McLaren moves forward in dealing with Perez. It is not a question of reigning in the excesses of a rising talent who has the best machinery at his disposal and is already delivering results.
Instead, McLaren faces a work in progress of ensuring that the best bits of Perez are brought out. That means tapping into the natural speed, the outright aggression, the defensive arrogance - without it tipping over the edge and turning negative.
And by negative, that means not being convinced he knows it all, not making mistakes like crashing in the pit entry in China during practice, and not driving into his team-mate.
Perez is certainly making waves among his rivals right now. There were jokes going around the media centre on Sunday night when it was suggested his world champion fan club currently consists of Kimi Raikkonen (China), Lewis Hamilton (China), Fernando Alonso, (Bahrain), and Jenson Button (Bahrain). It's only Sebastian Vettel who has yet to apply for membership.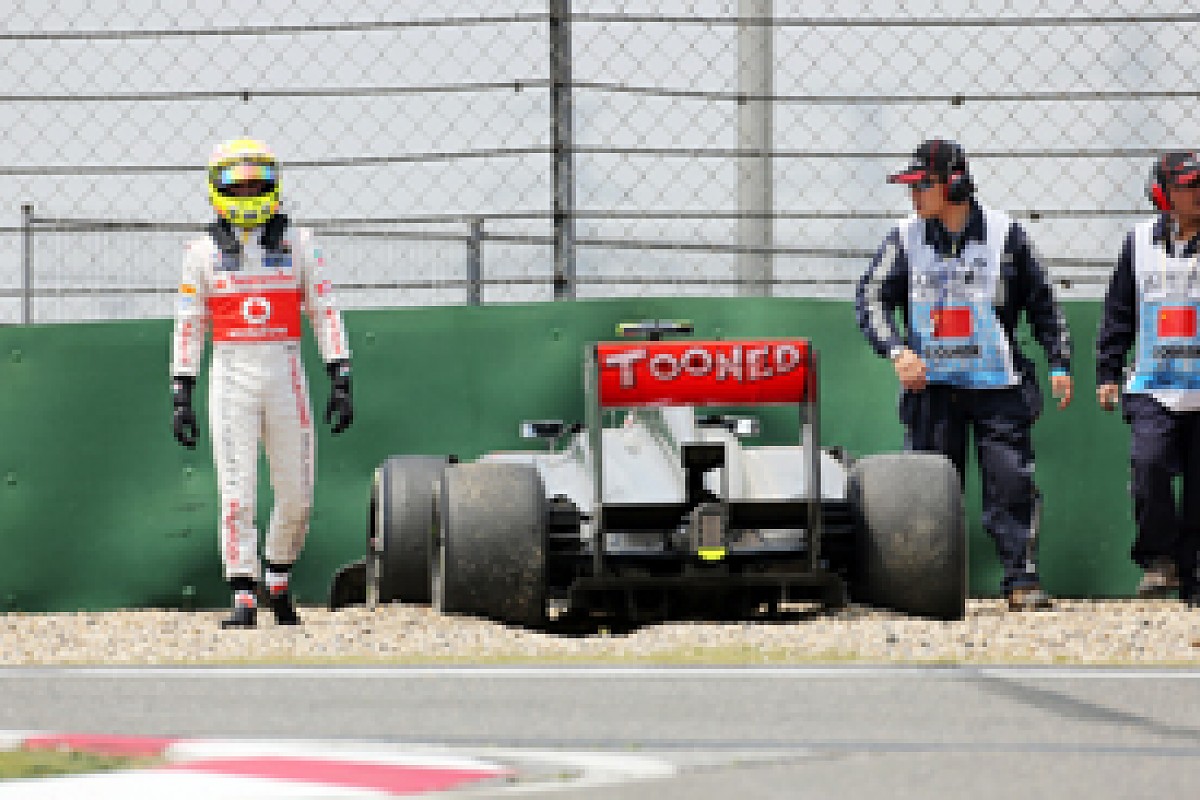 Perez was under pressure to make up for a poor weekend in China © XPB
Yet there is a fine line between Perez over-stepping the mark - as the team was convinced he did against Button in Bahrain when they brushed front wing/rear wheel - and not being strong enough.
In fact, over the past seven days, Perez has bounced from being told to 'get his elbows out more' to being told to get them back in again.
Getting that elbow inclination angle right is going to be something McLaren is going to have to manage - and is probably best achieved when the heat of battle has evaporated and the team can sit down and discuss matters in the cold light of day.
As Whitmarsh said on Sunday night: "You have to sit calmly. You don't jump on a youngster who has just done that. I told him what I thought about hitting his team-mate, I think we will be calm and go through the other stuff.
"But he needed this race. People were starting to get on his case, expecting to see a bit more of a spark. That is what got him past Alonso and Webber and others.
"The good thing that came out of this is Jenson will get over it, because he is like that, and Checo will come out of it with confidence at a higher level, as he has demonstrated the passion and spark people expect to see from him.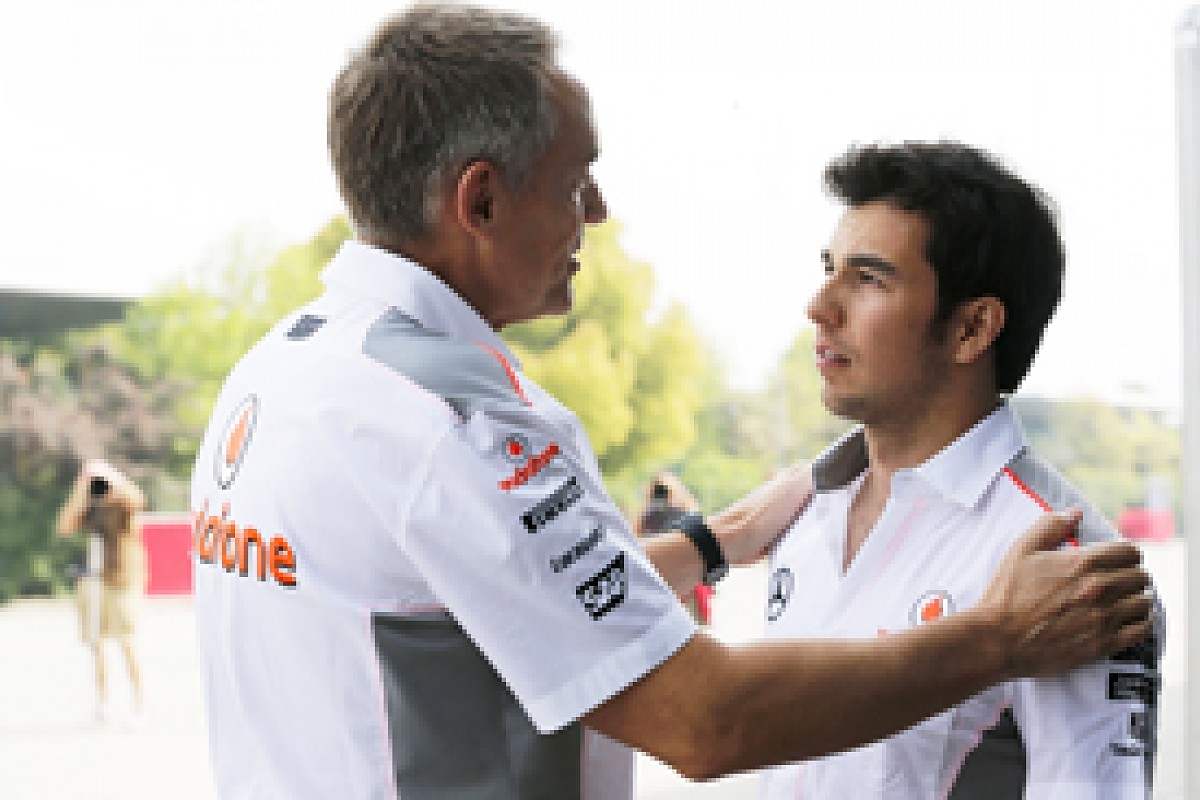 Whitmarsh wants to nurture Perez's talent in the right way © LAT
"I don't suppose Mr Alonso was ultra happy afterwards, and neither was Webber. But that is what we expect and want from him, and that is what he delivered.
"People say 'you have to give him a kick up the pants as he gets out of the car'. But personally I don't think that is the right way to treat someone who has just done what he has done. Let them reflect on it, let them see it and you have to talk after when everyone is a bit cooler."
That fiery youthful spirit, which put Perez on a collision course with Button, has actually reignited a belief in him that appeared to be fading so quickly after China.
It is the same quality that helped Marquez sit there, tracking Pedrosa's every move for lap after lap at Austin: plotting, waiting and then pouncing at the perfect moment.
Perez's path to victory may not be playing out as swiftly as Marquez's, but he should take heart from what was happening over the other side of the world.
Youth and talent can be a fearsome combination when they click into form. Just ask Jenson Button and Dani Pedrosa.