It is human nature to regard 'now' as significantly worse than 'back then' particularly once you reach a certain age.
That's certainly the case when it comes to Formula 1, particularly in these days of unending online debate.
Very often 'back then' is used as a model for how things should be when addressing an unfavourable aspect of contemporary grand prix racing. The common view is that now simply doesn't cut it compared to back in the day.
Often, such comparisons are lazy and betray a tendency to look to an idealised past rather than a better future, especially with the convenience of bygone days being distilled into a few strong memories and stories without the inconvenience of having to confront the downsides.
A common argument about F1 today is that the restrictive regulations undermine the very purpose of grand prix racing as cutting edge. That's an argument it's easy to sympathise with, although it's not correct to say that F1 was always that way in the past even when the rules were wide open.
Take the first four years of the world championship. In 1950 and '51, Alfa Romeo dominated with a car that was not only an evolution of one first produced in 1937, but even when it was new was a second-class 'voiturette'. Come '52 and '53, there were not even enough F1 cars to go around, leaving Ferrari and Alberto Ascari to clean up in what you might call the Formula 2 world championship.
It wasn't until Mercedes arrived that F1 really featured cutting-edge technology © LAT
It wasn't until 1954 and the arrival of Mercedes that a world championship-era grand prix car that could genuinely be considered as cutting edge appeared and after a year-and-a-half of dominance, Mercedes pulled out. A few years later, what is termed the rear-engined revolution changed the face of grand prix racing thanks to Cooper's bold adoption of the concept.
It was a brave move and led to back-to-back championships for Jack Brabham and the Cooper works in 1959 and '60 - largely thanks to the Australian legend and trained metallurgist adapting gearbox cases himself that made the car reliable enough to defeat Stirling Moss's faster private machine. But such engine configurations had run successfully in the '20s and '30s, so while era-defining, this innovation was not a bolt from the blue.
There has been plenty of complaint about next year's turbocharged V6 engines and how they are too small or will sound boring (which they won't). But glance back to the F1 in 1961-65 and you have an era during which 1.5-litre atmospheric engines were mandated.
Jim Clark was a driving genius and one who it would have been a privilege to have seen in action, but both of his world championships came driving compact grand prix cars, which at their peak weren't putting out much far north of 200bhp.
At times during this period, the opposition was also relatively weak both in terms of grid size and the number of drivers with quality machinery at their disposal. That didn't make it easy, but perhaps not as nourishing a formula as some would have it. After all, it sparked a shortlived breakaway by the British teams, such was the outrage at the changes.
Arguably the closest F1 has got to this perfect era was in the late '60s and then much of the '70s, following the introduction of the aerofoil, which was pioneered not in grand prix racing but in Can-Am and had even been experimented with pre-war. The arrival of the Cosworth DFV meant that it was possible for pretty much anybody to bolt an engine and a Hewland gearbox together and produce a car.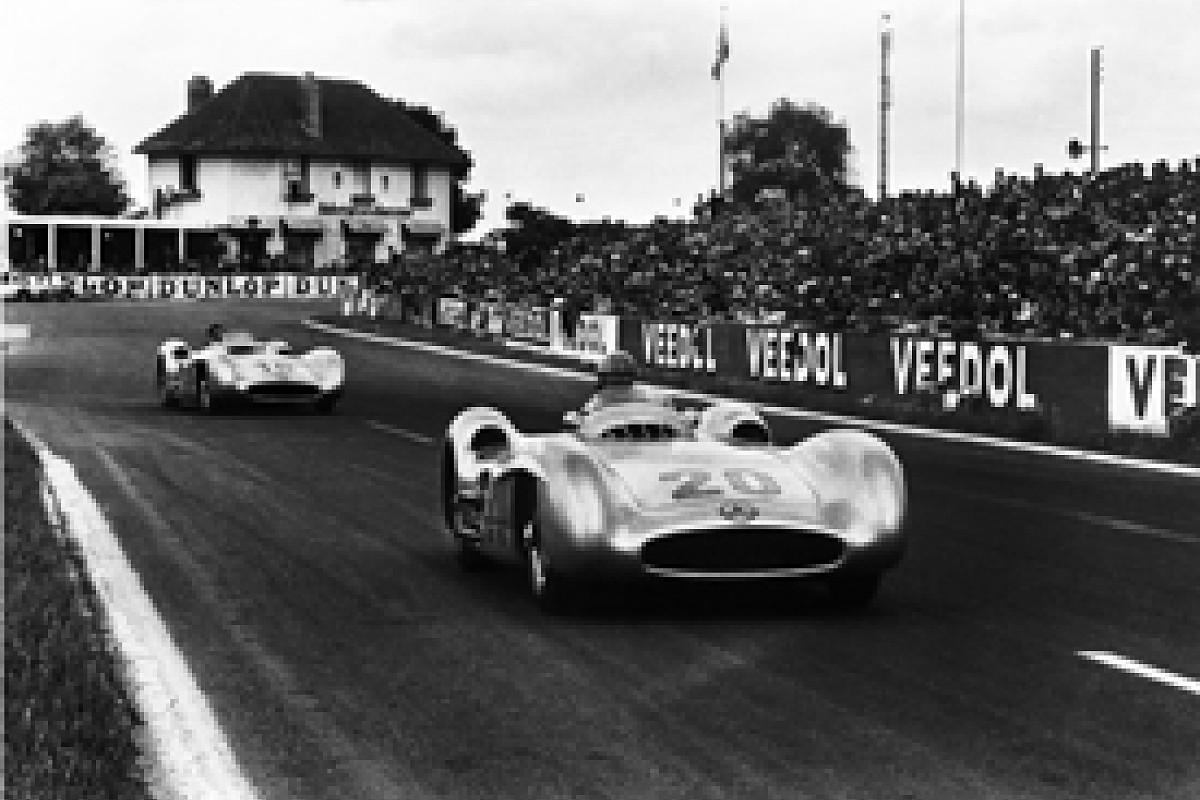 The Cosworth DFV era was arguably the most 'open' F1 has ever been © LAT
It's no coincidence that this democratic era allowed a wide range of drivers to showcase their talent, with plenty of quality backing up big names of the era such as Jackie Stewart, Emerson Fittipaldi, Niki Lauda and James Hunt.
But again, these cars were relatively straightforward, with best-guess aerodynamics. While quick, they were not pushing the technological boundaries as hard as they might have been, particularly as far as safety was concerned. That's not to say that the racing wasn't good though.
You can also make a strong case for the turbo era as the apotheosis of grand prix racing. When turbo engines first started winning races again, there was a fascinating battle between these more potent but thirstier and less driver-friendly powerplants and the humble normally-aspirated DFV, culminating in Keke Rosberg winning the 1982 drivers' championship.
It was only during the '80s that grand prix machines finally eclipsed the peak horsepower figures put out by some of the more extreme racing machinery produced by Mercedes and Auto Union in the '30s. Yet the mighty mid-eighties cars, some capable of smashing through the four-figure bhp mark in qualifying trim (and then some) were also tempered by the need to conserve fuel and hit and miss tyres.
If you want to argue that grand prix racing has always been about going flat out, just look at the fuel restrictions in the mid-to-late 1980s that hobbled the turbo engines and led to farcical finishes like that at Imola in 1985, where a number of strongly-placed cars ran dry late on.
Eventually, the turbos were banned, leading to an era of relative stability of engines, with most running 3.5-litre V8s, V10s or V12s, save for the odd catastrophic curiosity like the Life W12 or Subaru flat 12. This heralded the true start of the aero and electronics era.
By 1992 F1 cars were very advanced, but Mansell was often miles ahead of all rivals © LAT
Take 1992, a resonant year for myself as a 12-year-old fan capable of understanding the sport in an increasingly nuanced way. It's a year that I have tremendous love for, but I wouldn't argue that it is the ideal. While the cutting edge cars, with the Patrick Head/Adrian Newey-created Williams-Renault FW14B mastering active ride and traction control, were stunning and ticked all the innovation boxes, the racing was often mundane.
Qualifying for the British Grand Prix always comes to mind, with Nigel Mansell on pole from team-mate Ricciardo Patrese by 1.919 seconds and the 10th-placed Ligier of Erik Comas five seconds down. Far from the fiercely competitive year that those who think instantly and only of Mansell versus Ayrton Senna in the dying laps in Monaco might claim.
After the ban on driver aids in 1994, we entered what is best known as the Michael Schumacher era. His virtuoso performances for Benetton netted two world championships and there were times where the gap between him and the second-best driver were laughable.
Just look at how Gerhard Berger and Jean Alesi fared in his stead at Benetton in 1996, driving a car that both Schumacher and Ross Brawn suspect would have won the title in the right hands, for an example of how competitive things often weren't during this period. Not that I wasn't watching with rapt attention, merely that it wasn't the halcyon period that my brain defaults into trying to convince me that it was.
The Ferrari versus McLaren battles of 1998-2000 were a lively period, albeit one during which the narrow track regulations and introduction of grooved tyres appeared to strike at the heart of what a grand prix car should be. But few would argue that the dominance of Schumacher and Ferrari in the first half of the last decade made for a great spectacle on anything other than a sporadic basis.
What's more, for all the complaints about the current tyres, the sprint races between fuel stops era narrowed the range of expertise of a grand prix driver. Being fast is just as important today as it ever was, it's just that a driver has to be capable of doing so through a far wide range of car weights and tyre conditions.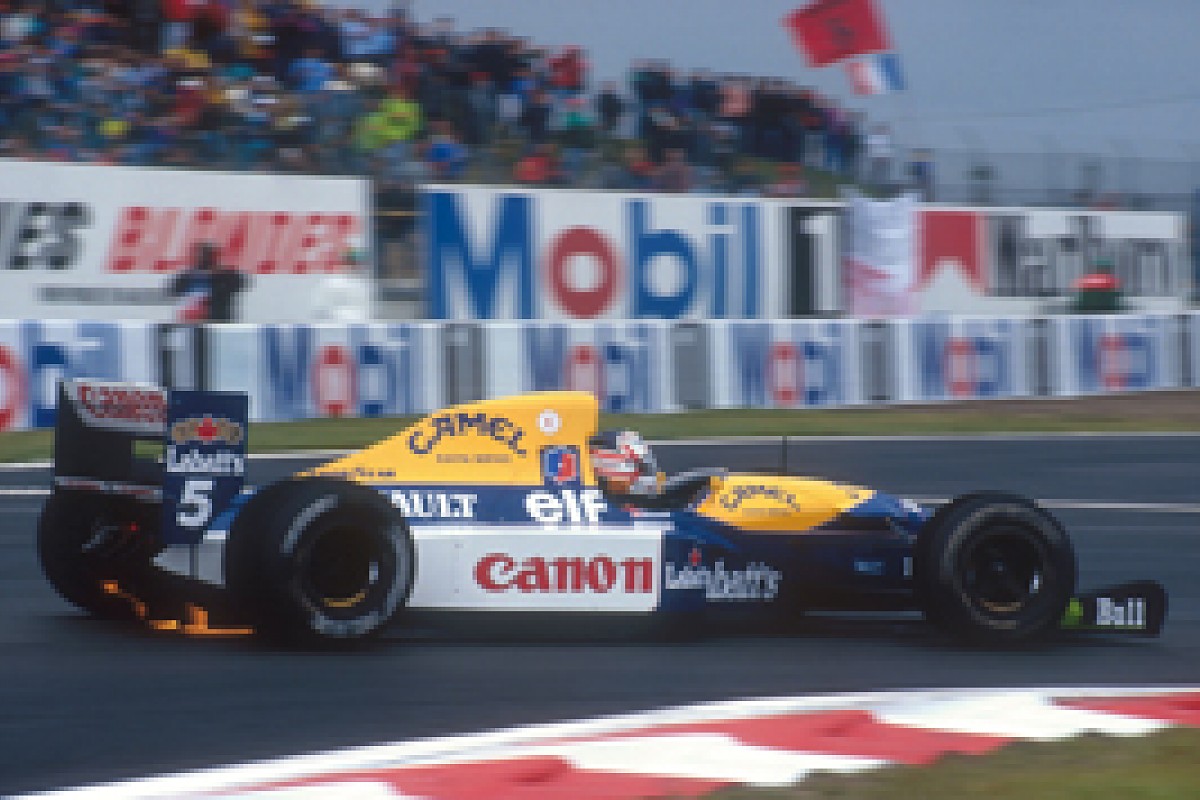 Will 2013 be remembered as a classic F1 season? © XPB
Grand prix racing is not perfect in 2013 and my intention is not to run down a history that I find utterly gripping and immersive. It has always been great, but no era can lay claim to perfection for myriad reasons that stretch far beyond the brief history above.
In contemporary F1, uncomfortable compromises have been made in terms of engine limits, both in terms of number and configuration, the contrived rubber necessary in an economically-viable control tyre era and artificial aids such as the DRS. But all are made for valid reasons, many of them financial ones.
Every era has its strengths and its weaknesses, and today is no different. The important thing is not to create fictional histories of perfection that the present cannot possibly live up to.
With the 2014 engines likely to spread out the field and potentially lead to less gripping racing, it won't be long before people start yearning for a return to this 'terrible now'.
For all the accusations of contrivance, there haven't been that many times when the best car/driver combination hasn't ultimately come out on top in recent years.
And that must always be the over-riding quality of grand prix racing.